How COVID-19 Made 2021 the Year of the Worker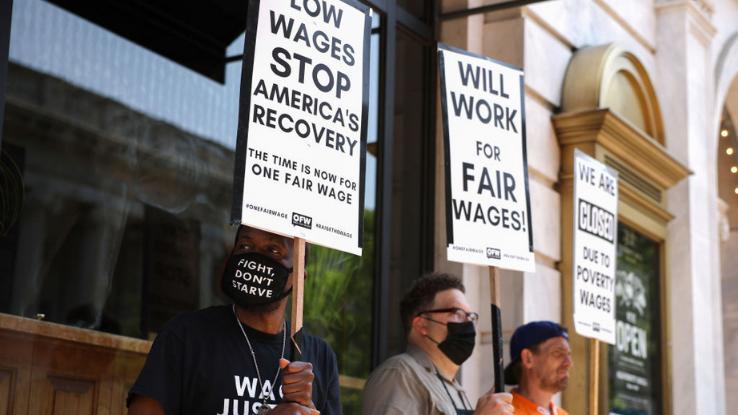 2021 began at an uncertain point in a global pandemic. The COVID-19 vaccines were still new and not readily available for everyone. Outside of health concerns, living our day-to-day lives required patience and extra care. Services that were once frequently part of our routines and necessities that had always been on shelves were suddenly inaccessible or unavailable.
While a majority of people were under "stay at home" orders, many others weren't doing what they normally would've done during the pandemic. When restrictions were lifted and people finally could return to work, many opted not to. Protecting ourselves and our loved ones was important, but there was more to the decision than that.
As 2021 waged on, workers began lobbying for better treatment and better pay. Throughout multiple vaccine injections, supply shortages and attempts to return to normalcy, workers in nearly every sector have had moments in the limelight. If this year hadn't been about the people whose work serves others, it would've been about the work that wasn't getting done — and why.
The countless protests, empty shelves and rising costs of goods all happened because work couldn't get done. Due to the pandemic, many industries dealt with delays in production. But in the midst of these difficulties, workers began realizing their value. And they mobilized and advocated for themselves like never before, transforming 2021 into the year of the worker.
Frontline Workers Realized How Essential They Are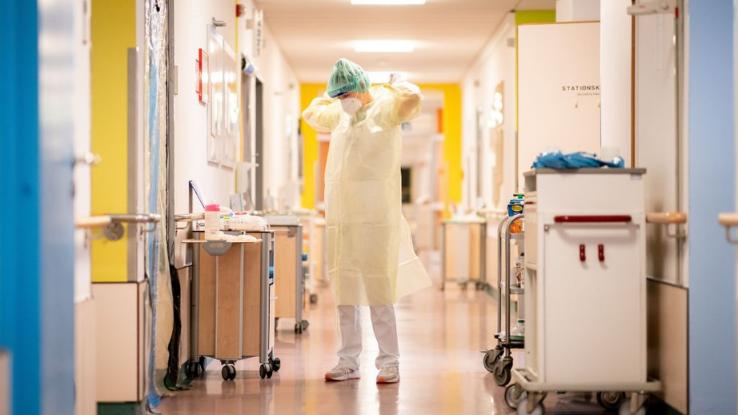 When hospitals started filling up with COVID-19 patients, people began celebrating healthcare workers all over the world. Outsiders clapped during shift changes, sent food and flowers to break rooms, and showed gratitude in creative ways. But doctors and nurses weren't the only ones getting credit. People also celebrated custodians, delivery drivers, retail staff, restaurant workers and other professionals that directly help people.
Many employees from these industries were some of the first to receive the COVID-19 vaccine. Media outlets aired stories about the vaccination of frontline workers alongside celebrities to inspire the world to get their first doses. But these efforts didn't ease the tolls the virus was taking, and many frontline workers began to feel burnout from the long hours and pandemic-related stress.
Like many other industries in 2021, healthcare professionals all over the U.S. began going on strike to advocate for better treatment. Workers in other industries also advocated for themselves in 2021 as they began to realize the full complexity and value of their roles. People introduced ballot measures to protect delivery drivers. Essential employees began sharing their experiences on social media and attending protests to demand a living wage for everyone. And these efforts dominated the year.  
Educators Pulled Off the Impossible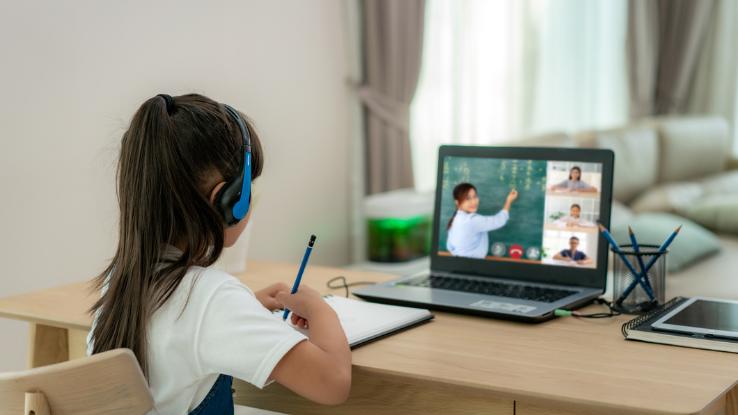 Teachers and educators were really asked to do the impossible throughout the pandemic. Online education and distanced learning had never been the norm at any point in history. In the span of a year, thousands of teachers pivoted to platforms like Zoom and completely redesigned their curriculums. Those teaching younger students faced even greater challenges because their students were so new to the grade school experience.
Income disparities among students made remote learning inconsistent and, in some cases, unfeasible. Many teachers courageously returned to the classroom in 2021, adopting all sorts of hybrid education models to get kids back on track. After the pandemic, hybrid learning models will likely stick around for a while. Doing projects from home, watching video lectures and having the ability to instant message teachers and tutors are just some of the techniques that could help students for years to come.
Teachers were lucky to have technology to facilitate distanced learning, but that meant work for educators only got harder. Reacclimating students to the classroom has been tough, but educators continue to show the public that they were and are resilient and creative enough to handle the challenges.
Supply Chain Issues Caused Shortages All Over the U.S.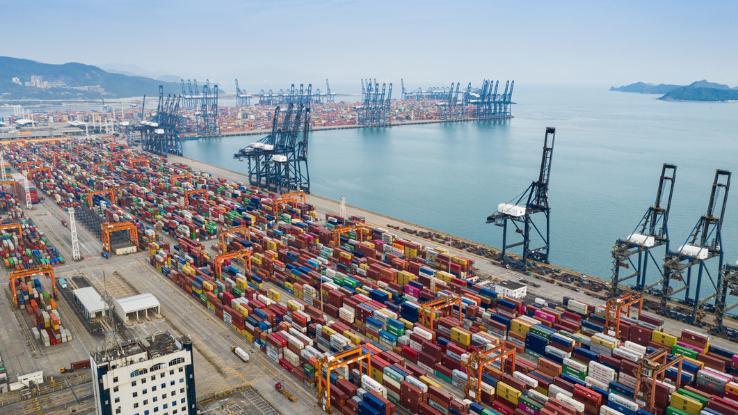 Shortages of coins, ammunition, life jackets, ski suits, makeup, medical supplies, toilet paper and many other goods in 2021 were unprecedented. Long story short, supply chain "bottlenecks" are a point of blockage in a production system that prevent goods from making their way to consumers. This congestion occurred at multiple points along the chain, and the effects were felt for all of 2021.
Items shipped in from overseas — most goods that Americans purchase — sat idly on shipping freighters for months on end. Certain docks and points of passage were closed at the start of the pandemic, causing backups in deliveries. When cargo ships finally could dock at ports, there weren't as many people unloading them — causing another bottleneck. The next challenge consumers faced was a truck driver shortage to get all of the materials out of the shipping docks and to all four corners of the U.S.
Teamsters, forklift operators, and others involved in shipping and receiving helped us all get through 2020 and 2021. We predict they will also be vital in future years and deserve to fair compensation for the important work that they do. Their skilled navigation of the supply chain bottlenecks highlighted the ongoing need for truck drivers, dock workers, people who make the items we use everyday and take for granted.
No One Wants a Repeat of 2020
What's something people going on strike have in common with many people who haven't gone back to work for their pre-pandemic employers? None of them want to endure the difficult working conditions of 2020 again, let alone experience another pandemic. For many, preventing "another 2020" means demanding more and not accepting less.
COVID-19 made people realize they need to be in a financial position to maintain a disaster fund in addition to significant savings. But many workers, especially young adults, don't have much saved  for emergencies. The federal minimum wage hasn't been raised since July 2009, and in some states people in service-focused jobs make even less per hour, leaving employees to rely on tips to get by. With little to no assurance of upward mobility or a living wage, Americans have chosen to protest for a higher minimum wage and better working conditions.
Workers also want and deserve adequate healthcare. No one wants to worry about having to pay for testing supplies, preventative care, checkups or treatment out of pocket. Many positions don't pay for sick leave, offer parental leave or encourage employees to take time off. Many employees have gone on strike in 2021 because they no longer felt right accepting less. Workers from companies like John Deere, Nabisco, General Mills, Starbucks and so many more said "enough was enough" in 2021.
Workers Know Their Value and Are Ready to Advocate for It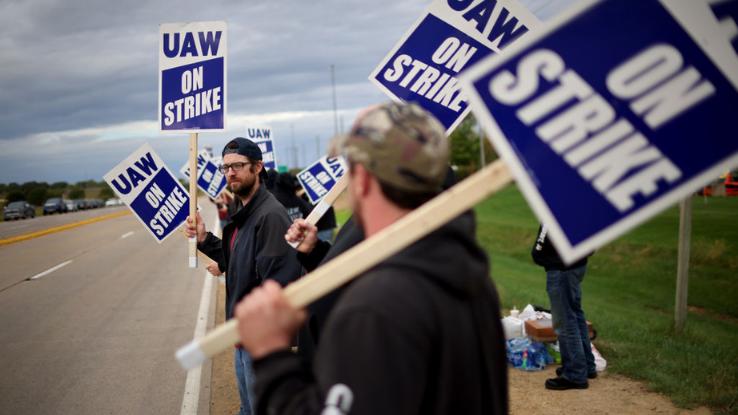 It's not uncommon for a global pandemic to lead to significant reforms in labor. After the bubonic plague pandemic in the mid-1300s, the average worker (known then as a "serf") was able to advocate for themeselves for the first time in Western civilization. Durring the influenza pandemic of 1918, the International Labor Organization was formed, and many labor reforms were passed in the 1920s and 1930s as countries began to recover from that pandemic. What's happening with labor protests isn't something that's never been seen before. It's history repeating itself.
Going back to work after a pandemic feels like waking up from a bad dream. Working through an entire pandemic could feel like a living nightmare. As people from all walks of life lived through one unprecedented reality after another, they couldn't help but organize. 2021 has shown that a better life is worth fighting for and that hard work deserves to be recognized.
Living through a global disaster like the COVID-19 pandemic can shift the mindsets of individuals and the values of entire communities. Historically "American" values like working hard and moving your way up have become increasingly less accessible. Other historic values, like how the U.S. was built on advocating for ourselves and our communities, even if it requires actions like writing a petition, joining a union and going on strike, are only getting stronger.