What Were Some Awards Won by Mark Twain?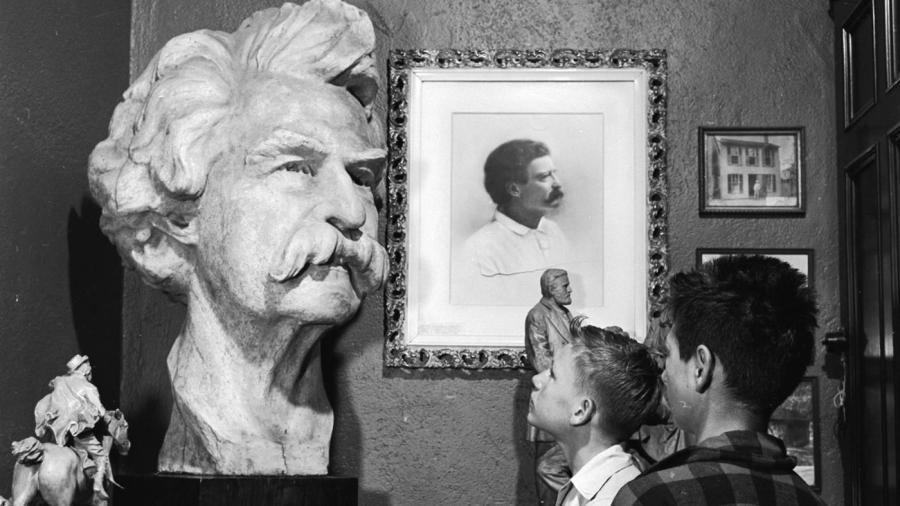 Although he was a major American author, Mark Twain received only two awards in his lifetime: an honorary doctorate from Yale University in 1901 and an honorary doctorate from Oxford University in 1907. Mark Twain was the pen name of Samuel Clemens. He is best known for writing novels, including the "The Adventures of Tom Sawyer" and "Adventures of Huckleberry Finn."
Clemens was born in Florida, Mo. on November 30, 1835. His family move to Hannibal, Mo., when he was 4 years old. Clemens became a newspaper reporter and travel writer. He used his pen name, "Mark Twain," for the first time in 1863 when writing for the Territorial Enterprise, a newspaper based in Virginia City, Nev. He would go on to use that name for his novels.
Twain's first big break was in 1865 with the publication of his short story, "Jim Smiley and the Jumping Frog." His first book, "The Innocents Abroad," was published in 1869. In 1871, he and his family moved to Hartford, Conn., where he would write his most famous works, including "The Adventures of Tom Sawyer" (1876), "The Prince and the Pauper" (1881), "Adventures of Huckleberry Finn" (1884) and "A Connecticut Yankee in King Arthur's Court" (1889).
Twain married Olivia "Livy" Langdon on February 2, 1870. They had four children: Langdon, Olivia Susan, Clara Langhorne and Jane Lampton. Mark Twain died in Redding, Conn. on April 21, 1910 at the age of 74.