Everything You Need to Know About Face Masks During the Novel Coronavirus Pandemic
In the early days of the coronavirus pandemic, state and federal government officials made some confusing and complete U-turns in their recommendations about the potential benefits of wearing protective face coverings to slow the spread of COVID-19. U.S. government leaders initially advised people to avoid wearing face masks. But, it was later revealed that this decision was an effort to prevent nationwide mask shortages that would affect the availability of medical-grade face coverings for healthcare workers. As shortages in personal protective equipment (PPE) eventually declined, organizations like the Centers for Disease Control and Prevention (CDC) and prominent healthcare leaders like Dr. Anthony Fauci, director of the National Institute of Allergy and Infectious Diseases, changed their tunes. Face coverings were deemed essential for preventing the spread of the virus.
These shifts from earlier advice were initially confusing to many Americans, especially those who believed they were doing the smart — and right — thing by foregoing masks. But since early April of 2020, the CDC's updated recommendation has become a common refrain: Masks slow the spread of COVID-19 and protect us and the people around us. Despite previous uncertainty, it's clear now that wearing masks is an essential element of safeguarding our health. But not all face coverings are equally effective at stopping the spread of infectious respiratory droplets. Here's what you need to know about choosing the right — and most protective — mask.
The Differences Between N95 Masks & Surgical Masks
The first step in helping out is to stay informed. If you panic-bought surgical masks or N95 masks months ago, now would be the perfect time to donate unopened products to your local hospital. And, if you're still confused about the types of masks on offer, we'll break it down for you real quick.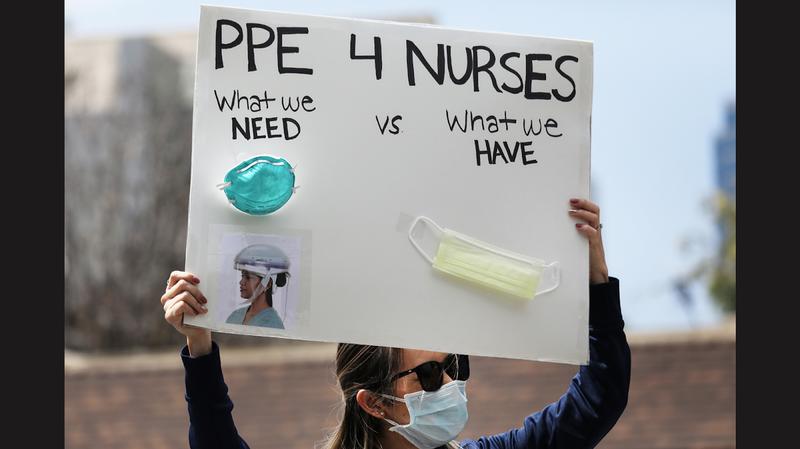 N95 Masks: These thicker, stiff respiratory masks are equipped with filters that block 95% of particles that measure 0.3 microns in size. Most importantly, these masks are fitted to each individual, ensuring that they create a completely sealed barrier — meaning there's very little chance of transmission with these high-grade masks.
If you aren't a healthcare professional, don't buy up N95s: They require specialized training to use properly and, like most personal protective equipment (PPE) issued to healthcare workers, N95 masks are single-use only. This means the shortages are greater than ever and the CDC has begun recommending some rather risky strategies for working around the supply issue.
Surgical Masks: Loose-fitting and made of melt-blown fabric, these aren't as effective as N95 masks. However, the fine mesh of synthetic polymer fibers can still shield the wearer from infectious droplets — and stop the wearer's potentially infectious droplets from being transmitted to someone else. Initial CDC guidelines stated that those who thought they'd been exposed to COVID-19 — be they symptomatic or not — were to wear masks or face coverings in order to protect others, but now it's more of a two-way street.
If you're still commuting on public transit and picking up groceries and prescriptions in person, or if you're a caretaker to someone, you'll want to wear a face covering, regardless of your COVID-19 status. Due to the shortage of N95 masks, healthcare professionals are now resorting to these cloth shields in order to mitigate potential COVID-19 transmission. This means the rest of us should probably think up some crafty, DIY face coverings.
DIY Face Coverings: Tips & Tricks
According to Popular Science, researchers at the University of New South Wales who studied the use of reusable cloth masks discovered that "almost 97% of particles got through the cloth masks…compared with the 44% that penetrated synthetic medical masks." These moisture-retaining cloth masks are certainly far from perfect, which is why the World Health Organization (WHO) took such a strong stance against their use in January of 2020. However, as the COVID-19 pandemic continues, many experts, including those at the CDC, have concluded that for the general public some sort of face covering is better than no mask at all.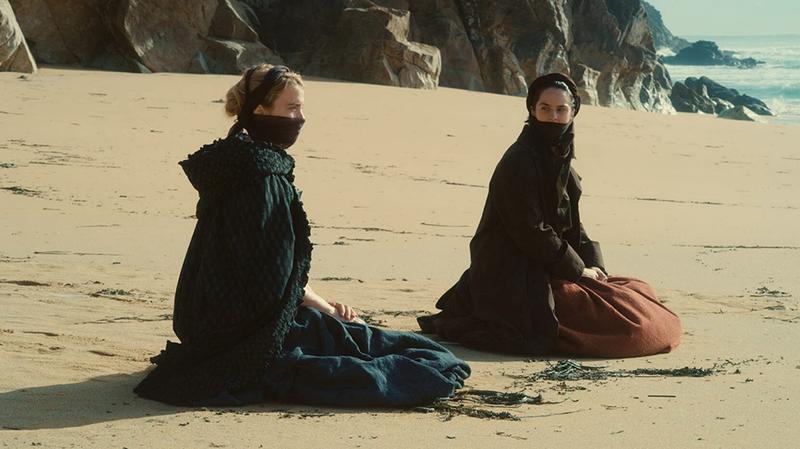 Across the country, grassroots efforts have sprung up, wherein clothiers looking to stay afloat and crafters wanting to do their part to help those on the front lines have created home-sewn medical-grade masks for health workers who have been unable to get proper PPE. "No one before would have thought of fashion designers or anybody helping with DIY masks," says Katie Kozel, a medical supply chain consultant in Colorado who spoke with Popular Science. "But no one before would have thought of trying to use rain ponchos as isolation gowns either, which we're seeing happen now."
In many instances, those same designers are selling handcrafted masks to the general public. But, given the still-limited supply of surgical and medical-grade masks, it may be best to get crafty with a DIY face covering instead. While some folks may feel confident enough to sew their own mask, those among us who are less deft with a needle and thread can rest assured that there are some great no-sew methods out there as well. The CDC has several DIY face covering options on offer: a sewing pattern; a no-sew method that involves cutting up an old T-shirt; and, perhaps the most popular one, a no-sew design that requires a bandana, some rubber bands and a coffee filter.
Regardless of which design you choose, a DIY face covering should fit as snugly as possible; include multiple layers of fabric; and, of course, not restrict your breathing. When you return home from running essential errands, remove your face covering immediately and avoid touching your mouth, nose and eyes. As always, wash your hands — and, after every use, toss your DIY mask into the washing machine to rinse away any potentially hazardous droplets that may be on the material.
Although not a replacement for social distancing and good hygiene habits, wearing face coverings in public can certainly help mitigate the transmission of COVID-19. After all, the CDC's goal in announcing this new directive is to "slow the spread," not to stop it. For those who might dismiss this less-than-perfect practice, we suggest thinking of it this way: When you ride your bicycle, you wear a helmet. Although the helmet isn't guaranteed to protect you from any potential injuries, it can surely help, so why wouldn't you wear one? Similarly, face coverings won't stop you from getting or spreading COVID-19 altogether, but they can surely help, so why wouldn't you wear one?