How Do You Identify a Fostoria Crystal Pattern?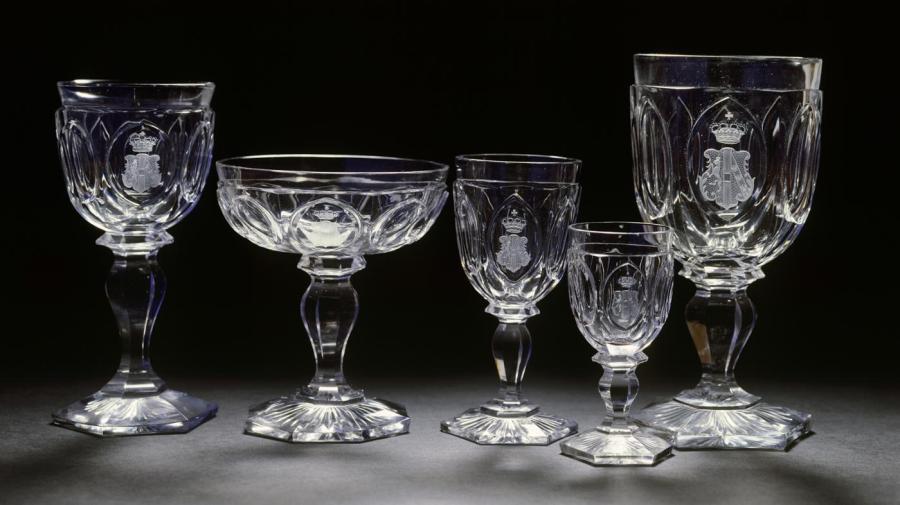 The most reliable way of identifying a Fostoria crystal pattern is by comparing a piece to pictures of the patterns, explains CollectorsWeekly.com. Fostoria produced glass and crystal from 1887 to 1983.
The American pattern was Fostoria's leading seller, being in production from 1915 to 1983. The American pattern looks like an array of cubes in crystal, has a flat bottom and features three or more mould seams. Vertical pieces, such as pitchers, tend to have a curve with a flare at the top.
The several styles made by the company can be differentiated based on their designs:
Baroque is a simpler pattern resembling flower pedals.
The Century pattern typically features etchings, such as camellias and buttercups.
Coin glass was in production from 1958 to 1982 and features round "coins" as part of the design.
The Colony pattern is swirled with indentations at the end.
The Fairfax is a simple pattern either etched or left blank. Handles attach at the top of the piece.
The Heirloom pattern, in production from 1959 to 1970, comes in opalescent pink, green or topaz and is made up of straight pleating in the glass.
The Hermitage is a Depression Era pattern that continued production until 1944. It features geometric shapes in green, azure, amber, topaz, gold and ebony.
Jamestown is a sturdy pattern with colonial styling.
No. 2433, only produced from 1930 to 1935, is an Art Deco pattern found on console bowls, compotes and candlesticks.
The Queen Ann, the predecessor to the Colony pattern, is swirled glassware that is quite heavy.
Seascape is a simple pattern made of delicate colors.
Sunray has "rays" that run down the sides or across the glass.
Some other patterns exist but are very rare.