What Are the Advantages and Disadvantages of Clear Cutting?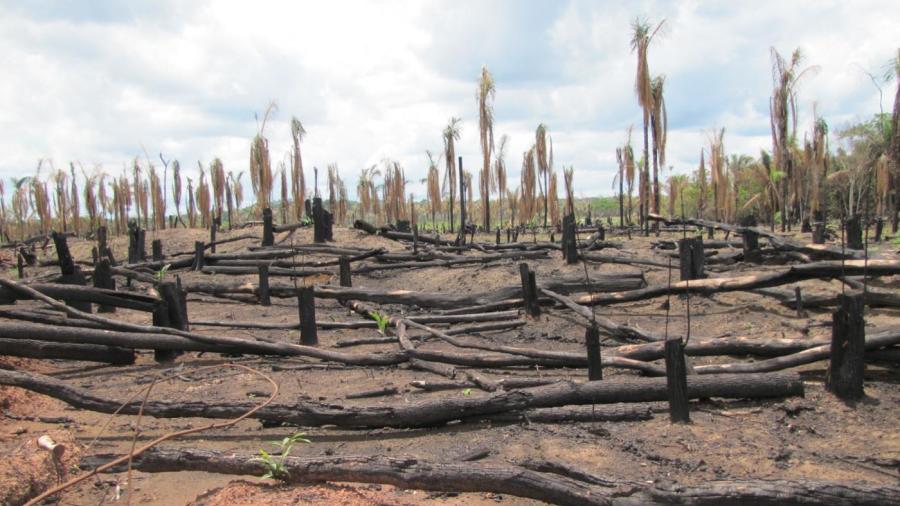 The Oregon Forest Resources Institute lists minimizing forest floor and soil disturbance, greater efficiency and economy for timber harvesting, and providing full-sun conditions for certain types of species as the advantages of clear cutting. The disadvantages of clear cutting are numerous and include a poor aesthetic, habitat disturbance, and increased stream flow and soil erosion, particularly on slopes.
The Oregon Forest Resources Institute describes clearcuts as areas of forest where nearly all the trees are cut down to stumps during a single logging operation. Regulatory legislation in the United States requires that buffer zones be left intact around streams, lakes and other waterways, and the harvested area must be replanted. Although the practice is decreasing in popularity, this type of logging is utilized when dealing with certain types of tree species, particularly the Douglas-fir, which requires bright sun.
According to the Oregon Forest Resources Institute, thinning is a more socially acceptable method of timber removal and forest management. The practice promotes healthy forests, reduces disease outbreaks, encourages species diversity and improves wildlife habitat. Unlike clear cutting, thinning only removes some of the trees in a forested tract. Typically, certain sizes, species or conditions of trees are targeted. For example, a logging operation may only remove large, market-size timber, or eliminate dead and dying trees that pose a fire risk.