Throw Your Pooch a Dog Birthday Party This Dogust 1st
We know how much you love your pup, and the bond between a human and a rescue pooch can be all the more powerful. How many times have you heard someone say that their dog rescued them and not the other way around? It's only natural to want to celebrate your bond with the special furry friend in your life. And what better way to do that then by throwing them an epic birthday bash? Unfortunately, many rescue dogs don't exactly come with official birth certificates.
That's why North Shore Animal League America dubbed the first day of August "Dogust 1st." Dogust 1st is meant to serve as a stand-in birthday for rescue dogs everywhere whose official birthdays remain unknown. So, just in time for Dogust 1st, we're rolling out this guide to throwing an adorable dog birthday party for your favorite rescue dog (or dogs)!
Why Adopting From Shelters Is Good For Everyone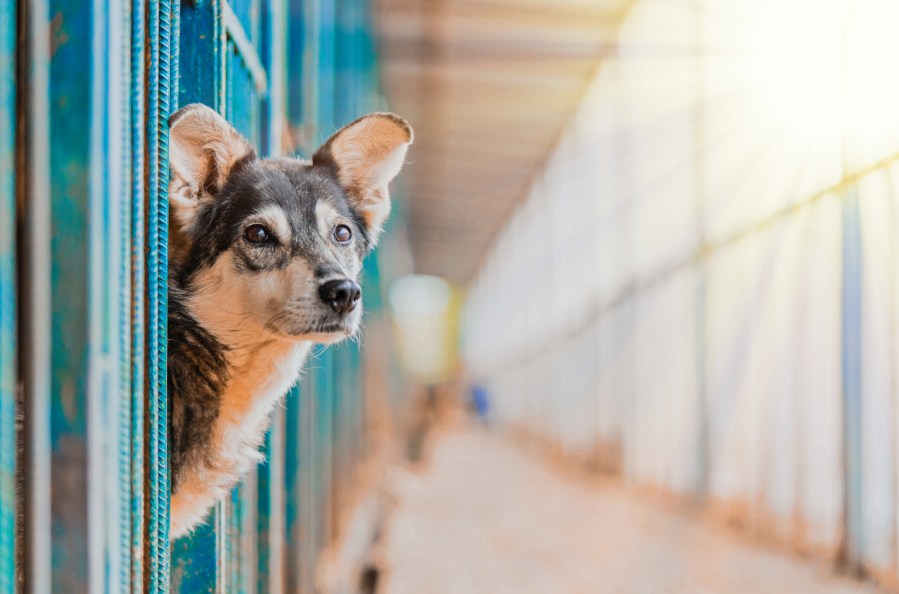 There are a couple of great reasons to adopt shelter animals. Each year, local animal shelters take in millions of stray animals who need loving homes. Adopting from a shelter means you'll be saving a life and making room for other animals in need. You'll also be saving money, as adopting from a shelter is almost always a more affordable option than adopting from a breeder or puppy mill.
Another incredible reason to adopt shelter animals is that they'll never forget how you saved them. Dogs tend to be well-versed in the art of unconditional love, but shelter dogs can make for the most loyal, adoring friends on the planet.
Ready to celebrate your doggo? As Dogust 1st approaches, invite all your pooch's favorite friends from the dog park, doggy daycare, or wherever else they love to play.
Fido-Friendly Festive Snacks
No great birthday party is complete without snacks, even if all the guests walk on four legs. Luckily, there are plenty of fun, easy, dog-friendly recipes online that can help.
Pupsicles
Given that August 1st falls in the summer, it is unlikely your furry guests will turn down a nice frozen treat. Check out this easy, Pupsicle recipe from LiveEatLearn. All you need is three easy ingredients: bananas, peanut butter, and edible pupsicle sticks like dog treats, carrots, or celery.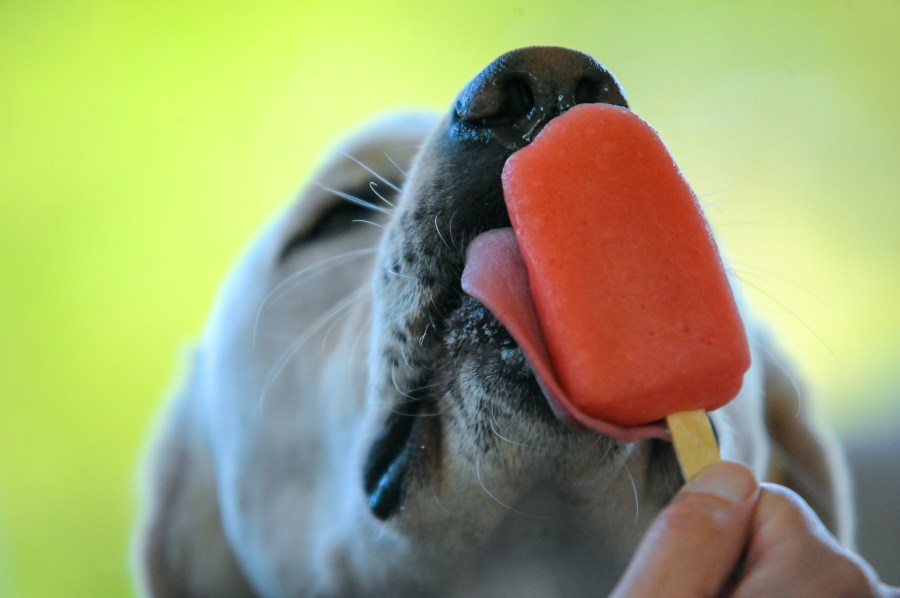 Of course, you can let your imagination run wild too. Blending just about any combo of pup-friendly ingredients into a smoothie-like consistency will yield some exciting pupsicles. Pumpkin puree with peanut butter? Sounds great. Plain yogurt mixed with carrots and ground turkey? Sounds a bit weird, but your pup has no preconceived notions that a pupsicle ought to be sweet and not savory. Our point? Go crazy and see what happens! Your party guests will be easy to please.
Quiche
Leave no dog begging for table scraps with these mini quiche party poppers from Pretty Fluffy. All you need to create these DIY dog treats is eggs, zucchini, shredded cheddar cheese, and – the real selling point – bacon.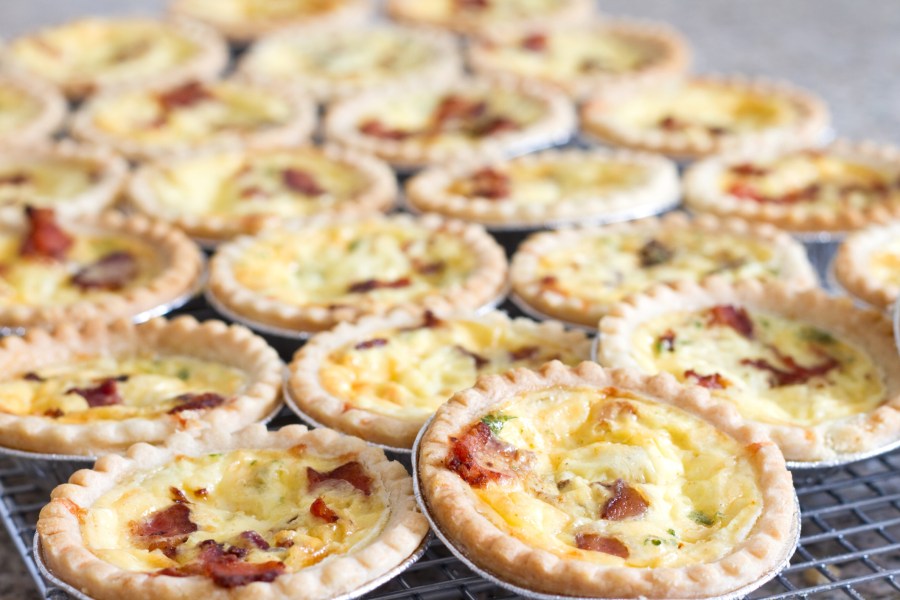 Again, you are really only limited by imagination here. Avoid garlic and onions to make sure that these quiches are truly pooch-friendly. But this is also a great way to use up some veggies in the fridge that are about to pass their prime. Have some extra carrots or potatoes? Throw them in! Chicken instead of bacon? We doubt that you'll have too many picky eaters here.
Spoiled Dog Cake
You may want to have your furry guests on their leashes to avoid a stampede when you reveal this Spoiled Dog Cake by Love from the Oven. It requires a few more ingredients than other treats, such as eggs, applesauce, pumpkin puree, Greek yogurt, and peanut butter. However, the finished product is the stuff of viral Instagram posts.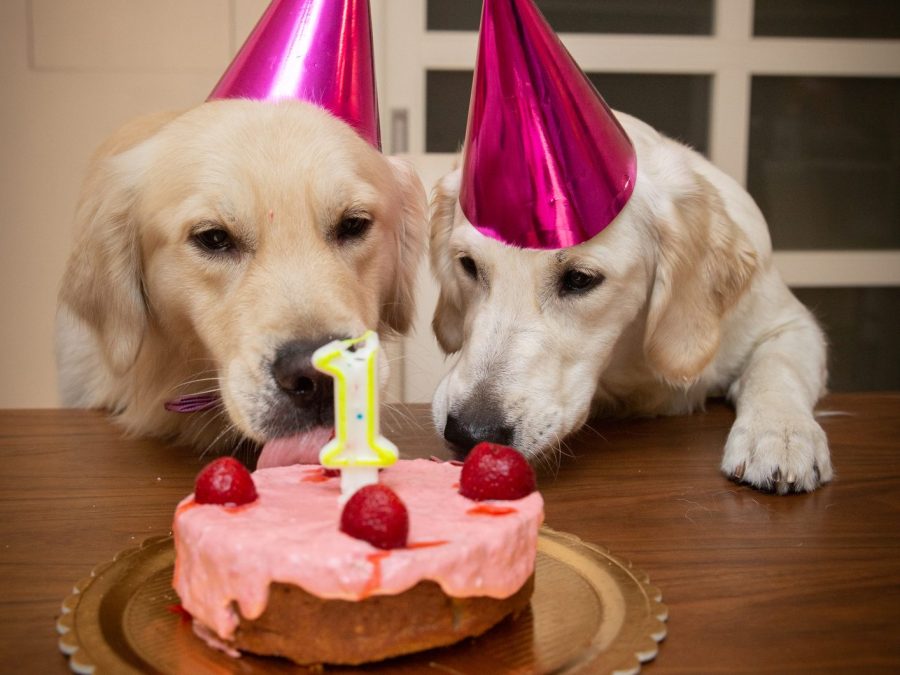 The frosting is made of peanut butter and yogurt, but we think it would be an exciting addition to blend some berries in there for a pop of color. Just don't make it look so scrumptious that you confuse your human guests! It won't hurt anyone, but it's definitely intended for a puppy palette.
Party Games for Pups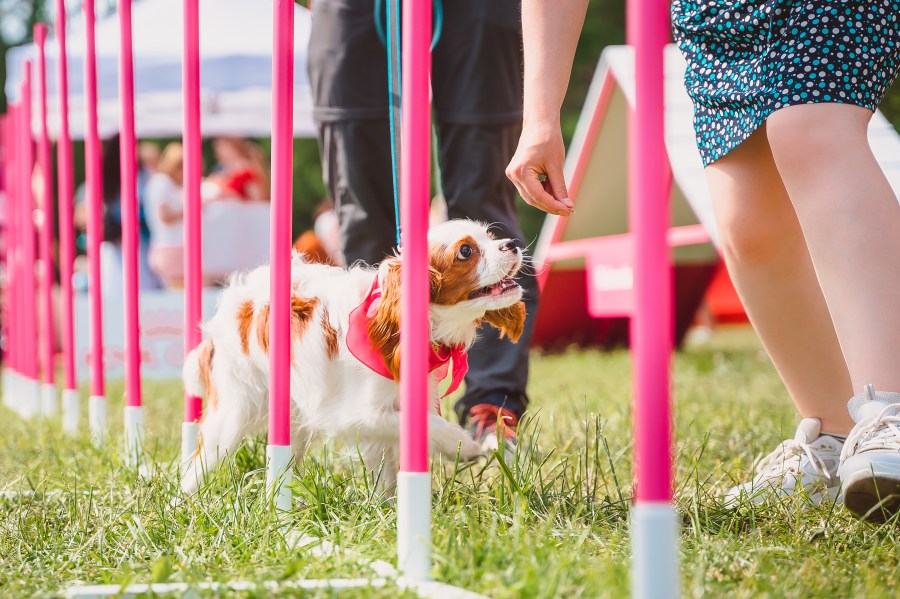 While dogs are notoriously easy to entertain, planning pup-friendly party games can be a great way to get your human guests in on the fun. Here are fabulous Dogust 1st party games that are fun for everyone.
Tennis Ball Fun
Want to see which of your guests has the highest doggy IQ? Check out these fun DIY treat puzzles you can make using muffin tins and tennis balls. If you find that your guests keep running off with the game pieces, then it may be time to take a cue from Hudson the Golden Retriever.
Hudson and his friends recently went viral after his fur-mom posted a TikTok video. It features them going crazy over the 200 tennis balls she got for his birthday party.
Obstacle Course
An obstacle course challenge can be fun for both pets and their people. For extra fun, use a stopwatch to see which pup can complete the course the fastest. You can use things like jumps, tunnels, weave poles, and ramps to build your course.
You can purchase kits, or you can go the DIY route and substitute with things like buckets, broomsticks, and cardboard boxes. Just remember that part of the fun will be that some of the dogs will fail miserably yet adorably at the course!
Sprinkler Time
If you have ever had a dog, you can attest to what a nightmare it can be to convince your furry friend to take a bath. But turn on a sprinkler, and it's a different story entirely.
Dedicate a section of your yard to sprinkle fun for the dogs and any kids or fun-loving adults in attendance. Be sure to tell your human guests to arrive with towels and clothes they don't mind getting muddy footprints on!
Costume Contest
Okay, so this one is more for the humans, but who doesn't love a doggie costume contest? You can even set up a Polaroid photo shoot area (red carpet optional) to capture your guests' grand entrances on film. Costumed photos also make for great party favors that will delight your human guests.
Dog Rescue Organizations You Can Donate To In Honor of Your Pooch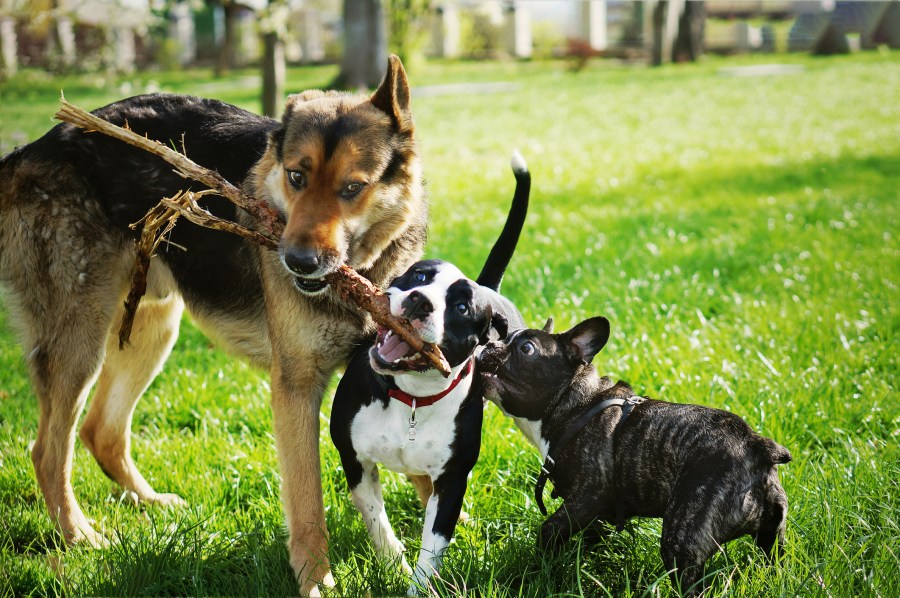 Whether or not your dog realizes it, their Dogust 1st party can even help other animals in need. When it comes to dog birthday party ideas, consider offering your human guests a chance to donate to your favorite dog rescue.
There are plenty of great animal rescue charities out there that are always in need of a helping hand. You could choose to take donations for the rescue where you adopted your own dog or for any others in the area in need of funds or supplies.
Be sure to contact the charity of your choice before your party. Ask if they are in need of any toys, blankets, beds, food, or other supplies. Then send out a list of eligible donation items to your guests along with their invitations.
You can also collect cash donations or post the rescue's Venmo or donation link. Make it available on a special donation collection table. Most dog lovers will be happy to help, and it's an easy way to turn your dog into an upstanding activist for their fellow rescues in need.
We hope you got some great dog birthday party ideas for your pooch's Dogust 1st bash! Whether you decide to host a large gathering or keep things simple with a few close friends, we wish your furry little loved one the happiest of birthdays!