The Story of Ruby Bridges: Civil Rights Activist & Anti-Segregation Icon
In 1960, civil rights activist and icon Ruby Bridges was only 6 years old when she became the first Black student to integrate into an all-white school in New Orleans, Louisiana. It was a decision her parents ultimately made to give their daughter could get a better education — and it was a decision that would drastically reshape American history.
Bridges may not have fully realized that the deep amount of strength she displayed as a child would continue to impact the world in a major way. Sixty-two years later, she remains a world-changer and an icon who inspires all of us. Learn more about this activist, her monumental courage and how she's still making a difference today.
Growing Up in a Segregated World
Ruby Nell Bridges was born on September 8, 1954, and was the oldest of five children. Her parents, Lucille and Abon Bridges, were sharecroppers living in Tylertown, Mississippi. When Bridges was just 2 years old, her family moved to New Orleans, Louisiana, so her parents could take advantage of better employment opportunities.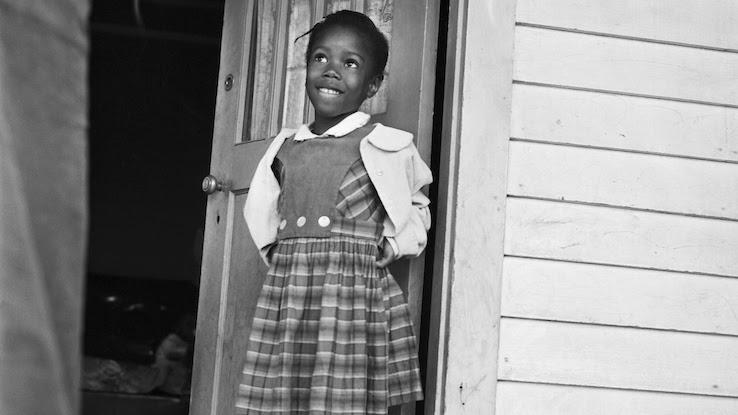 Interestingly, Bridges was born just a few months after the U.S. Supreme Court handed down a landmark ruling in Brown v. the Board of Education of Topeka, a case establishing that racial segregation in American public schools was unconstitutional. This decision legally ended racial segregation in public schools, which were subsequently ordered to desegregate as quickly as possible. Racial inequality and segregation — which extended to every aspect of society — weren't new for the Bridges family and Black citizens across the country. However, it was Brown v. the Board's ruling that would change the lives of the Bridges family forever.
The Fight for Desegregation Begins
Though Brown v. the Board ruled segregation was illegal in schools and that the process of integration needed to take place, Southern states, including Louisiana where the Bridges family was now living, greatly resisted integration — Ruby started kindergarten in a school that was still segregated. In 1960, a federal court ordered Louisiana to desegregate its schools. The New Orleans Parish School Board, however, convinced the judge to require Black students to apply for a transfer to all-white schools.
The school district created entrance exams for Black students to determine if they could "compete academically" at schools only white students had been attending. This decision ultimately perpetuated segregation to a large degree; only Bridges and five other students passed the exam. This meant that Bridges would be able to attend the all-white William Frantz Elementary School. Her father had concerns about her safety, but her mother was adamant that Ruby would attend so she could obtain a better education.
Bridges Takes the First Step Into Integration
The school board made attempts to discourage Bridges from attending the new school by delaying her admittance until November 14, which was already a few months into the academic year. Once she finally began to attend, however, she faced racism and backlash from all directions. Angry crowds protested outside the school, demanding that segregation remain enforced. The rioters — one of whom terrorized Ruby by holding up a Black baby doll in a miniature coffin — screamed slurs and threw various objects at the 6-year-old and her mother in attempts to intimidate and threaten them into not returning to the school.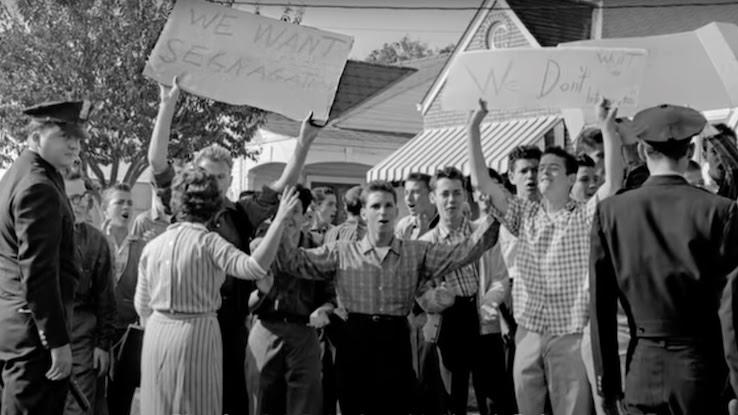 The violence was so considerable that members of the U.S. Marshals Service — federal law enforcement officers working under the Attorney General — began escorting Bridges from her home to William Frantz every day for protection. She ended up becoming the only Black student attending William Frantz; two other children who'd been admitted had stayed at their old school, and the other three students had been transferred to a different all-white school.
The Backlash Against Bridges Continues
Bridges dealt with a similar situation for the rest of the school year. White parents wouldn't allow their children to attend class with Bridges, who sat in the classroom "alone except for her teacher" Barbara Henry. Henry was the only teacher willing to teach Bridges, who ate lunch by herself every day, and the only person who played with the little girl at recess.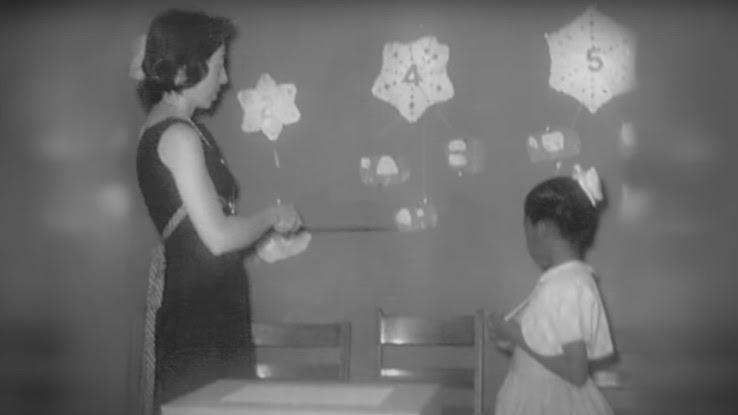 Angry crowds continued showing up to protest Bridges' enrollment in William Frantz, threatening to poison Ruby and engaging in other blatantly racist behavior. As a result, the federal marshals continued escorting the girl to school, even walking her down the school halls when she needed to use the restroom. "For me, being 6 years old, I really wasn't aware of what was going on," Bridges told NPR. "I mean, the only thing that I was ever told by my parents [was] that I was going to attend a new school and that I should behave."
Bridges initially thought the racist protestors were part of a Mardi Gras parade, but she grew to understand the situation after crossing the picket line into school each day and seeing the demonstrators continually displaying the Black doll in the small casket. She eventually began seeing a child psychologist for counseling about what she was experiencing.
These events also had a negative impact on Bridges' entire family, despite their courage. Her grandparents, who were sharecroppers, were evicted from the farm where they'd lived for 25 years. Grocery stores refused to sell items to Bridges' mother, Lucille, and her father Abon lost his job. They eventually separated by the time Bridges graduated from sixth grade.
Bridges' Legacy Endures Today
Eventually, the violent, racist protestors abandoned William Frantz. When Bridges started her second year at the elementary school, other Black children had begun attending and classes had a mix of white and Black students. Ruby had little idea of the legacy she'd created just a year before, as people largely stopped talking about her experience attending first grade.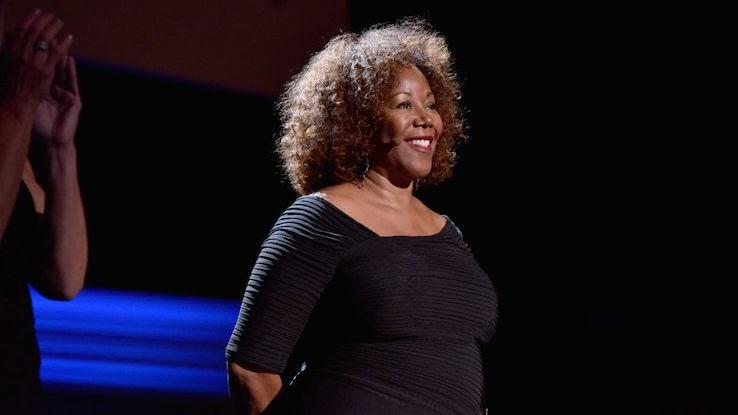 Bridges went on to graduate from a desegregated high school and became a travel agent. But she remained an activist for racial equality, too. In the mid-1990s, she reunited with Barbara Henry, and the two shared their experiences during speaking engagements. Bridges also wrote multiple books and established The Ruby Bridges Foundation to promote tolerance and create change through education. She was invited to the Oval Office in 2011 to meet President Barack Obama, who praised her and others in the Civil Rights Movement years down the line. "I think it's fair to say that if it wasn't for you guys, I wouldn't be here today," President Obama told Bridges during her visit, according to White House archives.
Over sixty years after her first day at William Frantz, Bridges is telling her story to younger people. Her book, titled Ruby Bridges: This Is Your Time, shares the similarities of what she saw in the 1960s and now the 2020s in terms of racism and injustice. It encourages young people to use their voices to stand against racial inequality and impact the world.
For the activist, it's important to reach children to teach them the importance of love and acceptance at a young age — because racism is taught, and kids learn it at a young age. "None of our babies are born into the world knowing anything about disliking one another or disliking someone because of the color of their skin. Babies don't come into the world like that," Bridges shared with NPR. But, she continued, "you absolutely cannot judge a person by the color of their skin. You have to allow yourself an opportunity to get to know them… [T]hat's the wisdom that I took away from that experience, and that is the wisdom that I pass on to kids across the country."