Take a Look Inside the King of Rock 'N' Roll's Private Life: Unknown Facts About Elvis Presley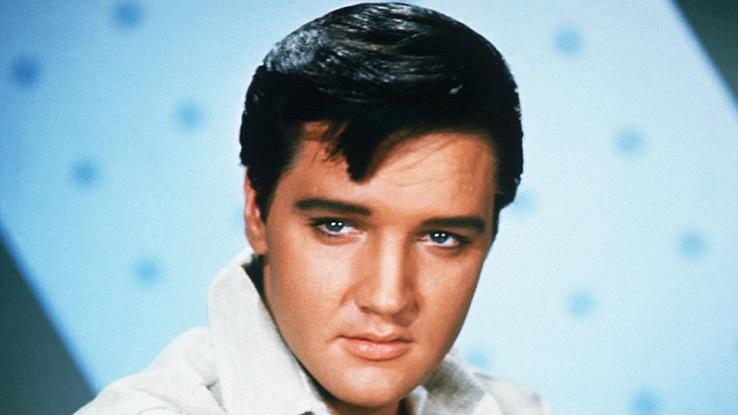 If you asked people to list their favorite rock 'n' roll musicians of all time, Elvis Presley would probably be at the top of many of those lists. He was one of the most influential artists of the 20th century, entertaining audiences with his animated dance moves, smoldering good looks and one-of-a-kind sound.
In private, Elvis had a different life than the persona he presented on stage. If you think you already know everything there is to know about the iconic performer, think again. Let's take a look inside the King of Rock 'N' Roll's private life to uncover some surprising unknown facts.
He Was Just an "Average" Musician
It's hard to believe that some people didn't recognize Elvis Presley's true potential. However, in school, Elvis' music teacher told him he was "merely average." His fellow classmates even teased him for playing what they called "hillbilly music." No one imagined Elvis would grow up to be an iconic musician.
The teasing and discouragement might be why Elvis was a shy performer as a kid. He was self-conscious. Although you wouldn't know it by his confident performances as an adult, the "All Shook Up" singer truly thought he wasn't good enough when he was younger. Fortunately, he realized his talent and put his critics in their place during his adult career.
His Hair Wasn't Naturally Black
Besides his rock 'n' roll music, Elvis Presley is known for his signature look. Fans loved his shiny black hair, and they assumed it was his natural hair color, but that's not the case. Like Lucille Ball with her iconic red hair, Elvis achieved his shiny black hair with a bottle of hair dye.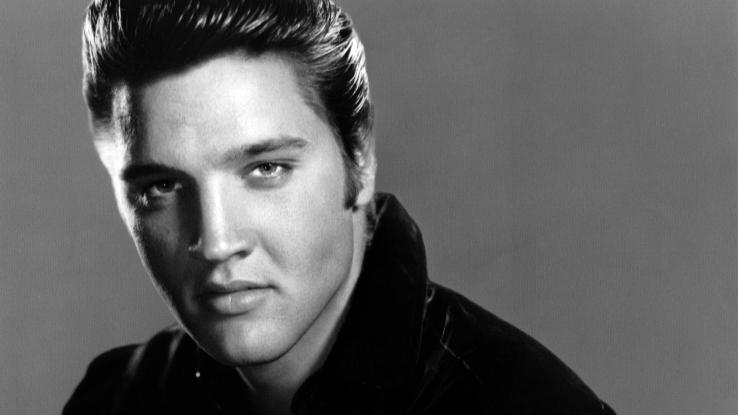 Elvis was actually born with blond hair. He started dying his hair black as a young teenager to achieve an "edgy" look. He later confessed he used black shoe polish to get the job done. Elvis' hair stylist, Larry Geller, commented, "Elvis had everything. He was an extraordinary human being. He had the greatest eyes, the greatest voice, fans galore. He also had great hair."
He Originally Didn't Want to Be a Musician
It's hard to imagine Elvis Presley as anything other than the King of Rock 'n' Roll. However, he wasn't always interested in rock music or even music in general. He didn't get his first guitar until he was 11 years old. Once he learned to play it — well, the rest is history.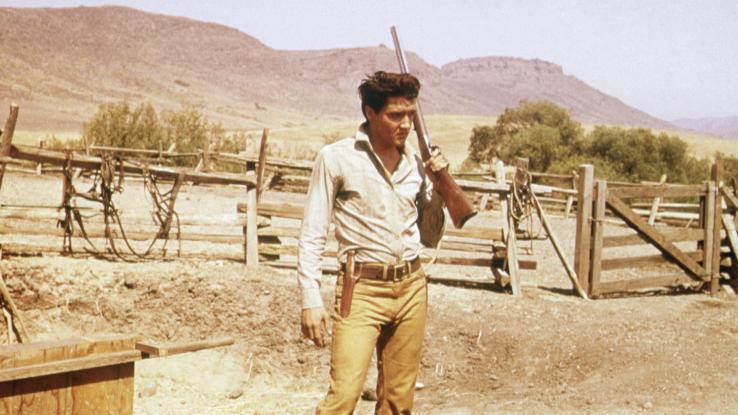 Interestingly, before receiving the guitar, Elvis originally wanted a rifle and not a musical instrument. His mother insisted that he never own a rifle, and he respected her wishes, although he never lost interest in firearms. At least his gift (of a guitar) proved to be beneficial and ultimately life changing.
He Never Performed Internationally
As Elvis Presley's fame and success expanded, people all over the world fell in love with his music and wanted to see him perform live in concert. He sold out shows throughout the United States, and fans couldn't get enough of him singing hits like "Heartbreak Hotel" and "That's All Right (Mama)." However, his overseas fans were in for an unfortunate disappointment.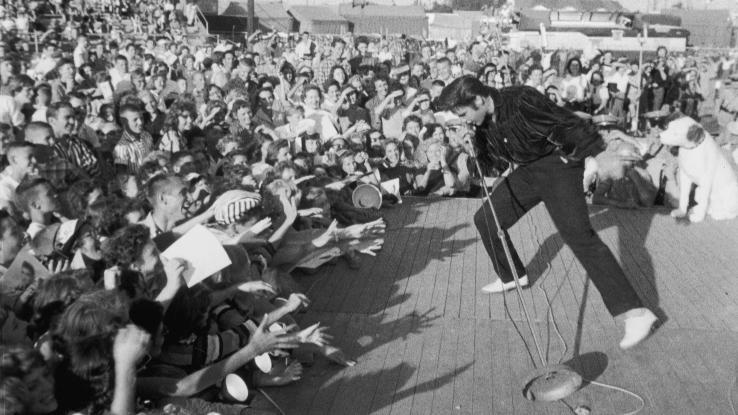 Although Elvis performed in Canada in 1957, he never traveled outside North America to perform. Many theories exist for why he didn't tour the world, including speculation that his manager didn't want him to travel overseas. Unfortunately, if you lived outside the United States, you had to appreciate Elvis' music from afar.
He Was a Regular Soldier
Elvis Presley took a break from his music career when he was drafted into the U.S. Army in 1958. This decision earned him a lot of respect from both his admirers and those who disliked his music. When he was drafted, Elvis made one request: to be treated like everyone else.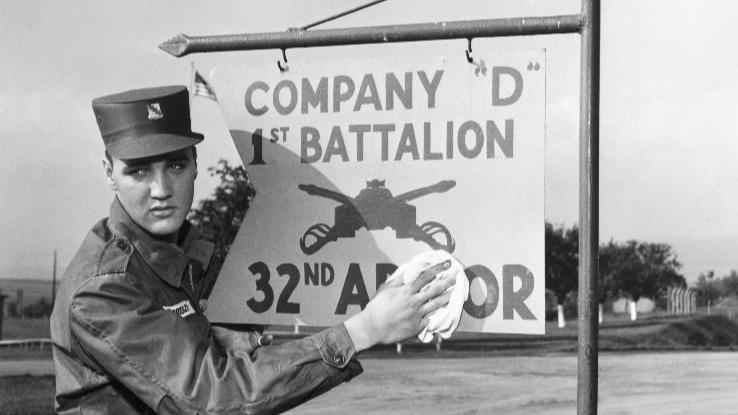 He refused an offer to enlist in Special Services, which would have allowed him to entertain soldiers and live in priority housing. Instead, he promised to serve as a regular soldier, and he fulfilled that promise. Many who thought the King was a negative cultural influence quickly changed their opinion of the young man. While he was serving overseas, Elvis met someone who would become very important to him.
He Met Priscilla While Serving Overseas
Shortly after he was drafted into the U.S. Army, Elvis Presley was stationed overseas in Germany. It was there he met Priscilla Wagner Beaulieu, whose stepfather, Paul Beaulieu, was stationed in the country as an officer in the U.S. Air Force.
The couple met at a party, and even though Priscilla was just 14 years old at the time and Elvis was 24, they began a seven-year courtship. It wasn't easy for Priscilla to date one of the biggest stars in the world, but the couple eventually married on May 1, 1967, at the Aladdin Hotel in Las Vegas, Nevada.
Dating Was Hard for Priscilla
As great as their relationship seemed, Priscilla Beaulieu knew every young woman wanted to be in her shoes and be the object of Elvis Presley's desire. Their relationship weighed heavily on her. She sometimes received hateful letters from jealous fans, and she felt like she was constantly living in Elvis' shadow. She could never simply be Priscilla Beaulieu. Instead, she was "Elvis Presley's girlfriend."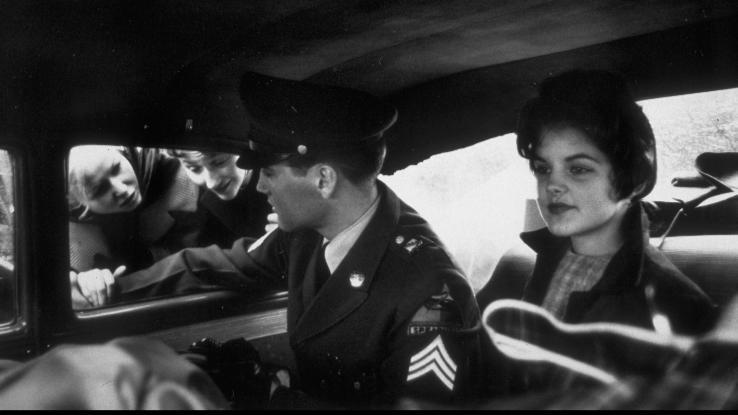 "I was kind of lost, really, in who I was earlier in my life. I really didn't have teenage years," Beaulieu said. "I learned so much about him and was with him so much that I thought the way he did." While this sounds like a good thing, Beaulieu always wanted a piece of her own private identity.
He Hated Being Alone
Although he could perform like no other musician, Elvis Presley was known to be a shy, gentle person at times, especially in his younger years. At the same time, he hated being alone. It's widely believed that the King of Rock 'n' Roll didn't like spending nights by himself. He needed company.
Some theories suggest that Elvis' desire to not be alone stemmed from the difficulty he faced coping with the loss of his mother, who passed away from hepatitis shortly before he was sent to Germany. He never wanted to be alone. However, his nighttime companion wasn't always Priscilla Beaulieu.
His Other Romantic Interests
While stationed overseas in Germany, Elvis' romantic interest wasn't limited to just Priscilla Beaulieu. Besides getting to know the stepdaughter of the U.S. Air Force officer, Elvis acquainted himself with the local German culture as well.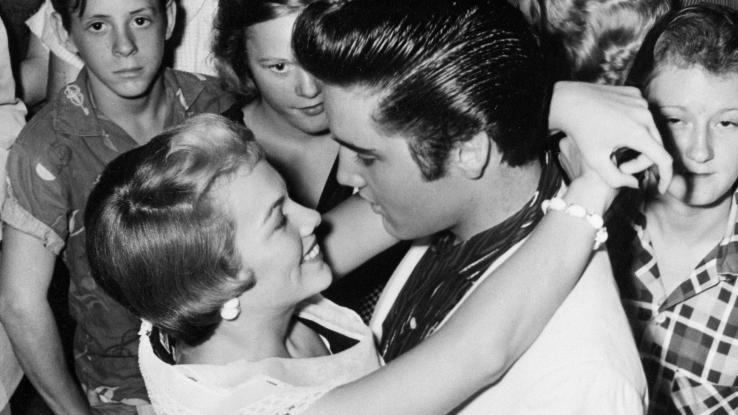 The King of Rock 'n' Roll had a romantic relationship with a beautiful 19-year-old German girl named Elisabeth Stefaniak. He originally hired her to handle his fan mail, and they developed a relationship that ended when Elvis returned to the U.S. following his military service. (Stefaniak went on to marry one of Elvis' army buddies.) His attention at that time returned to Beaulieu, his future wife.
He Was Only Married to Priscilla
Although Elvis Presley is known to have been a ladies' man, he wasn't a celebrity who indulged in multiple marriages. Instead, he was only married to one woman in his life — Priscilla Beaulieu. The couple married in 1967, and they had one child, Lisa Marie Presley, in 1968.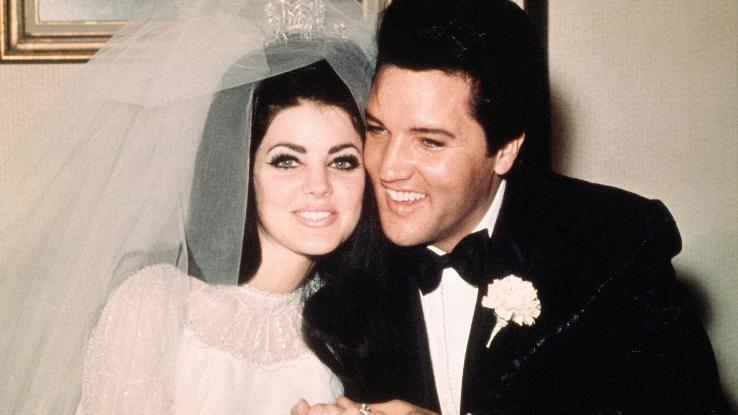 To many people, it seemed like the Presleys had a perfect marriage. They appeared to be committed and in love with each other, but the relationship was rocky, and their marriage eventually ended in divorce in 1973. One significant reason they divorced was that Elvis no longer showed interest in Priscilla after she gave birth to their daughter. Priscilla commented, "This was not the gentle, understanding man I grew to love."
Priscilla Always Wore Makeup
Throughout Elvis and Priscilla Presley's marriage, he never saw his wife without makeup. She always had to wear makeup to keep her "mystique," which was very important to the King. But that's not all Elvis requested.
He never liked to watch Priscilla getting dressed in the morning. Priscilla explained, "He never wanted to see me getting dressed. He wanted to see the result of getting dressed." Despite the strange, extreme requests, Priscilla complied with his wishes. She tried to keep him happy for as long as she could. However, some of the demands — like constant makeup — must have been difficult.
Elvis and Priscilla Didn't Decide to Get Married
It seems like a bizarre statement to say a married couple didn't decide to get married. However, when you're a popular celebrity, sometimes your manager makes decisions for you, even decisions that pertain to your personal life. That's exactly what happened to Elvis and Priscilla Presley.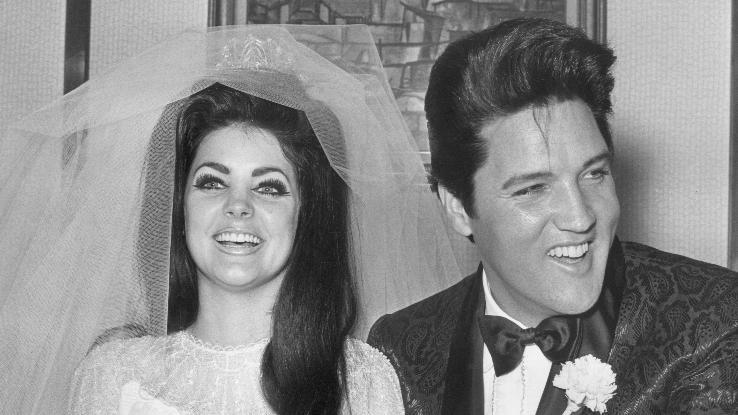 It was obvious that Elvis and Priscilla were very much in love with each other, but the decision to walk down the aisle rested in the hands of Elvis' big-time music manager, Colonel Tom Parker. He suggested the couple get married to support Elvis' public image. After all, thinking about a client's image is a key responsibility for a manager, and Parker took his role seriously.
Elvis Couldn't Sleep with Priscilla
Elvis' growing distance from Priscilla after she gave birth to their daughter wasn't completely shocking to her. According to Priscilla, "He had mentioned to me before we were married that he had never been able to make love to a woman who had a child." She never imagined that would apply to his own wife, but it became true after Priscilla delivered Lisa Marie.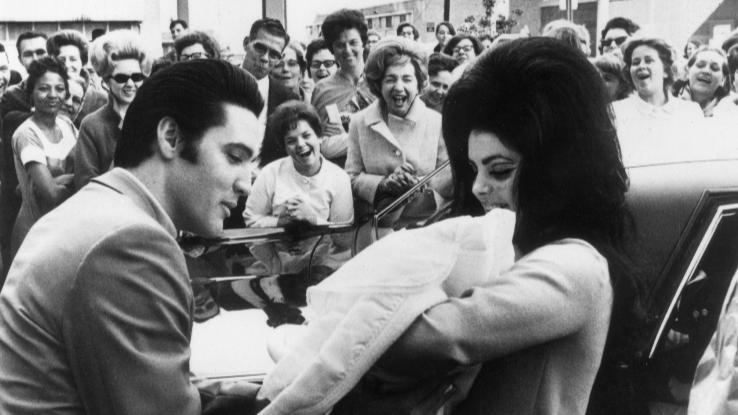 Elvis wasn't sensitive to Priscilla's feelings as a woman, and his lack of sexual interest in her became a source of hurt and discontent for Priscilla. She later commented, "I was beginning to doubt my own sexuality as a woman. My physical and emotional needs were unfulfilled."
Elvis Was a Germaphobe
In 2015, Priscilla Presley revealed that Elvis was a germaphobe. Yes, the rowdy, guitar-playing musical legend we know and love was terrified of germs. Everywhere he went, he took extreme measures to make sure he was protected against any germs he might encounter.
For example, Elvis didn't like eating at other people's homes. When he had to attend formal dinner parties, he took his own silverware with him. According to Priscilla, "He would drink where the handle was, knowing that no one would ever drink on that side." Apparently, Elvis was pretty serious about dodging germs.
Elvis Owned a Chimpanzee
Even though Elvis Presley was a germaphobe, exotic animals didn't seem to bother him, and he owned an exotic pet, a very active chimpanzee that he affectionately named Scatter. This was a fitting name, considering the chimpanzee would run around during Elvis' dinner parties at his Graceland mansion, screaming and startling guests.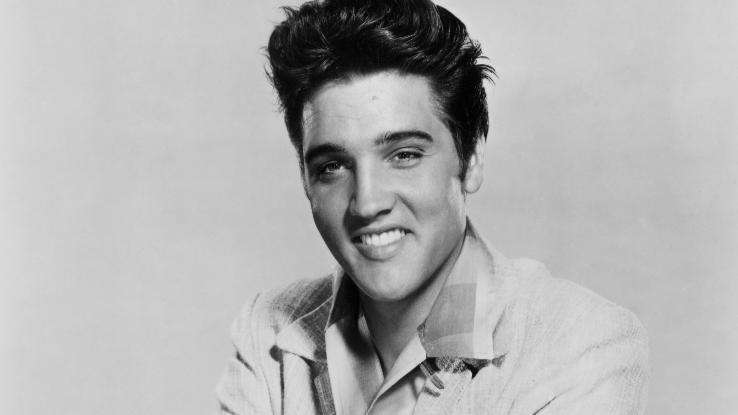 Scatter was often found wearing formal suits or Hawaiian shirts — attire obviously picked out by the eccentric rock star. Scatter also learned a few naughty tricks, which earned him an uppercut to the chin by one of Elvis' female friends. What kind of trick was it? Flipping up ladies' skirts, of course.
Elvis Really Did Love Guns
Elvis Presley's mother may not have wanted him to own a rifle, but in his adult years, he finally went against her wishes and purchased firearms. He loved rifles, perhaps as much as he loved guitars. Although he was an avid gun fan, Elvis wasn't the most careful gun owner in the world.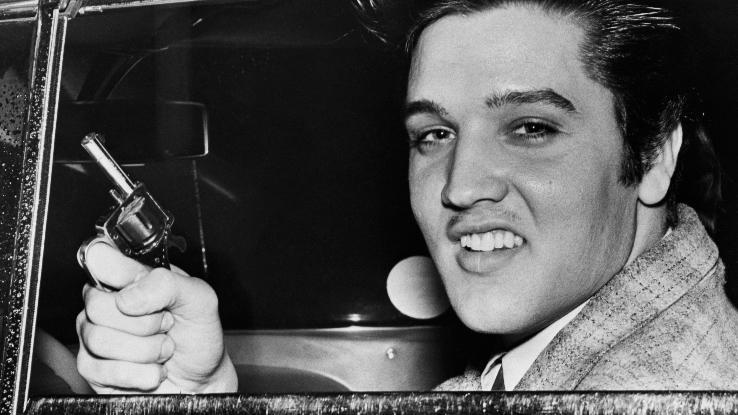 One of his musician friends, Tom Jones, said he remembers finding a gun Elvis had casually discarded in a dressing room, where anyone could have picked it up. Another incident, recounted by ex-girlfriend Ginger Alden, involved Elvis firing a rifle at a television set. Was he angry about a news report criticizing his performances? His motivation was a little less complicated than that.
He Fired a Gun to Get Her Attention
Elvis Presley was known to enjoy living life on the edge. He was spontaneous, and he loved the thrill of keeping people on their toes at all times. One incident reported by Ginger Alden sounds like it was quite a close call.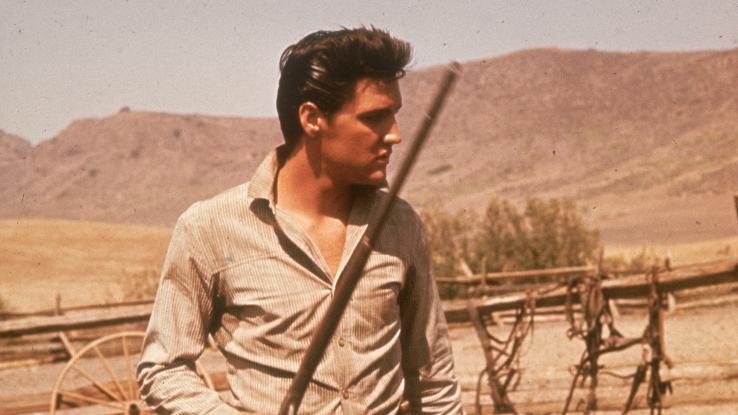 According to Alden, Elvis once shot a bullet into the headboard while she was sleeping. He claimed the shot was an "attention getter." She certainly woke up for him. Maybe that's what led to the end of their relationship. You can't really blame Alden if that was the reason.
Elvis Hired an Illegal Immigrant
Elvis Presley's manager, Colonel Tom Parker, was actually an illegal immigrant. Born in the Netherlands as Andreas van Kuijk, he moved to the United States and changed his name. When he met Elvis, he recognized the young star's potential, and the rest is history. The fact that he was foreign never mattered to the rock musician. Parker's ability to sell his music and his persona is all that mattered to him.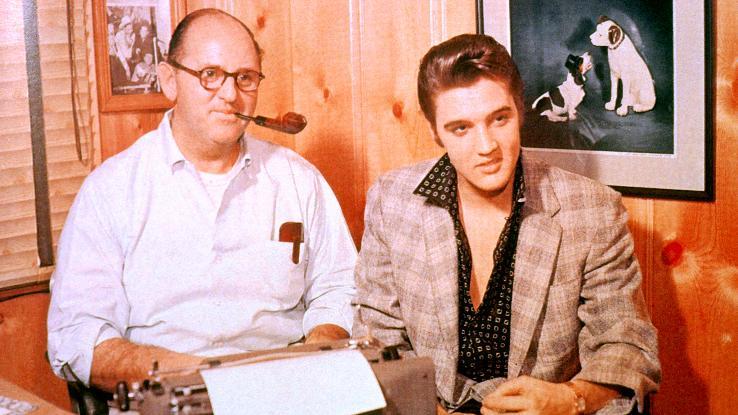 To this day, Parker is still considered one of the most successful music managers in the history of entertainment in the United States. He worked diligently to promote Elvis' name to the public. It clearly worked, and Elvis rewarded his manager on numerous occasions.
More About His Generosity
Elvis Presley knew he didn't earn his success on his own, and he credited Colonel Tom Parker for helping him make it big in the music industry. If it wasn't for Parker, his elementary school music teacher could have been proven right, and Elvis might not have been successful. To thank his manager, Elvis rewarded him as much as 50 percent of his annual earnings throughout his career.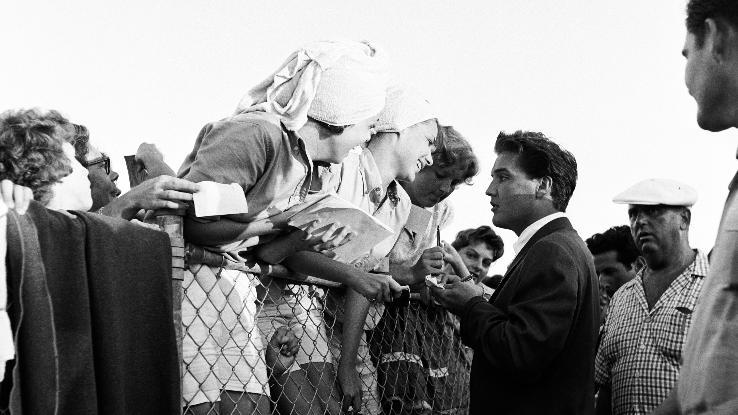 Elvis became known as being incredibly generous, especially to his family and friends. He also pulled some wild stunts to thank his devoted fans, including pretending to be a law enforcement officer. Imagine if you were pulled over for speeding and the officer was none other than Elvis Presley.
Posing as a Police Officer
That's exactly what happened to several lucky fans. Like many of history's biggest celebrities, Elvis Presley loved his devoted fans, and he liked to express his gratitude in special ways. According to Priscilla Presley, Elvis would sometimes dress up as a law enforcement officer and stop cars on the road. He would give the driver a "ticket," but it was actually his autograph.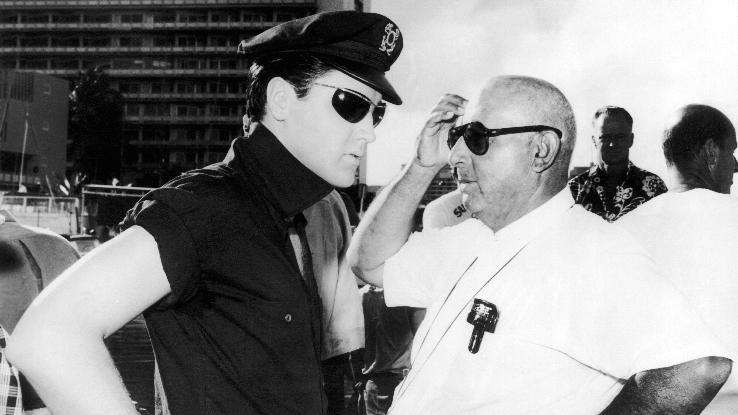 The King of Rock 'n' Roll pulled various other stunts to surprise his loyal fans. He performed random acts of kindness, and he never asked for a "thank you" in return. Elvis actually received a real badge of honor later in his career.
Elvis Met with President Nixon
In 1970, Elvis Presley decided he wanted to meet President Richard Nixon. When Nixon agreed to the meeting, Elvis had one request: He wanted a federal badge from the Bureau of Narcotics and Dangerous Drugs. It was a bizarre request, but Nixon agreed to give him one.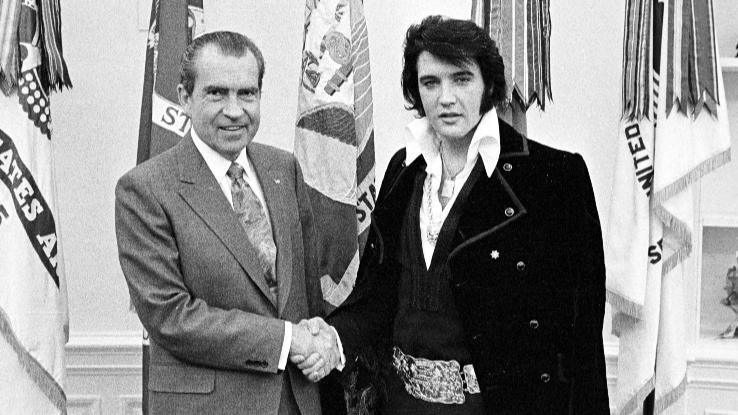 When the two met, Elvis was completely in awe of the Oval Office. The musician told Nixon, "I'm on your side." While taking photos of their meeting, Elvis surprisingly put his left arm around the president and hugged him. Elvis was an active observer and supporter of politics, but he didn't discriminate based on someone's political party affiliations.
You Couldn't Order His Favorite Sandwich
Everyone has a favorite type of sandwich. Maybe you like the traditional peanut butter and jelly sandwich, or maybe you prefer a ham and cheese combination or a tuna fish sandwich. Even Elvis Presley had his own favorite type of sandwich, but it wasn't something you could order at a local restaurant.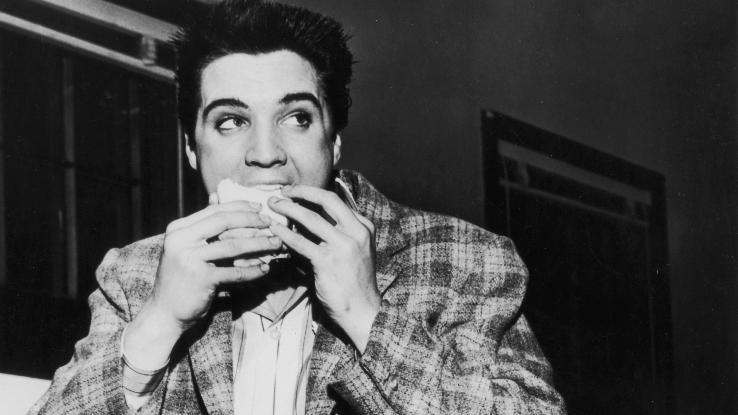 When you're a big star, your favorite food should be unique, maybe even having its own star power. The King of Rock 'n' Roll's choice sandwich included peanut butter, bacon, banana and honey. It was probably the most complex combination of flavors possible, but Elvis loved it. Have you ever tried it yourself? Weird but delicious!
Elvis Was a Mommy's Boy
Many people don't know about Elvis Presley's childhood growing up in Tupelo, Mississippi. You know about his adult life, but his early family life is a bigger mystery. Elvis was very close to his mother, Gladys Love Presley. They had a strong bond throughout her entire life, and nothing ever broke that special connection.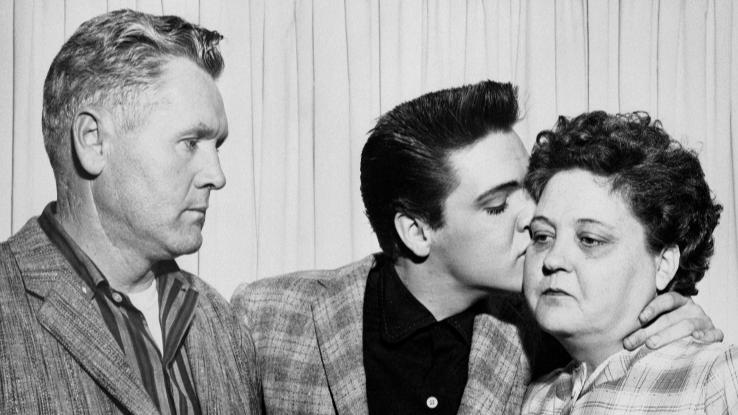 After achieving success at a young age, Elvis initially purchased his famous Graceland mansion for his parents to live in. After his mother passed away, he couldn't bear to throw away her clothes and special possessions, so he decided to keep her belongings at Graceland.
He Wanted to Go to Heaven
Elvis Presley isn't famous for being a religious man, although he had a lifelong love affair with gospel music and recorded gospel songs throughout his career. He didn't discuss religion very often, and faith didn't find its way into his mainstream songs. However, Elvis wanted to make sure he wouldn't miss out on going to heaven after his inevitable death.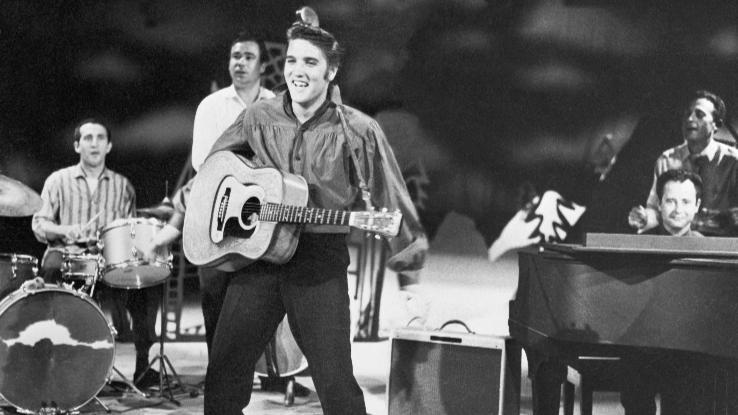 He was fairly obsessed with the topic — to the point of not just picking a single religion. Elvis said he didn't want to miss out on heaven "due to a technicality," so he decided to wear a cross, Star of David and the Hebrew word "Chai" around his neck to theoretically cover all his bases. Hopefully, this brought some comfort to the musician.
Elvis Had a Facelift
Being in the spotlight, Elvis Presley had an image to maintain. He couldn't lose his title as the King of Rock 'n' Roll because of his appearance. At one point, Elvis inevitably noticed he didn't look as young as he once did. He was scared about what aging would do to his career.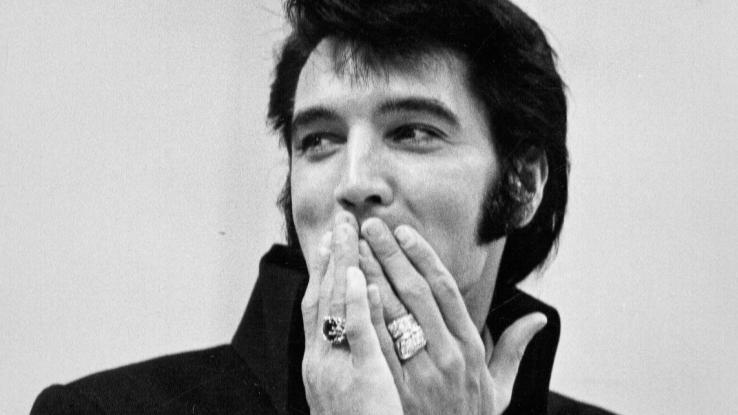 At age 40, Elvis decided to have a facelift, according to his ex-girlfriend, Linda Thompson. Today, celebrities get plastic surgery all the time, but it was a taboo subject in Elvis' era. The one facelift is allegedly the only surgery he ever underwent to preserve his youthful appearance.
He Took Prescription Drugs
Although Elvis Presley didn't undergo any further surgeries, he battled addictions to pharmaceutical drugs and his weight in his quest to stay young and handsome. He was obsessed with keeping his attractive appearance to stay in the spotlight, and he was afraid he would lose his fans if he started to age.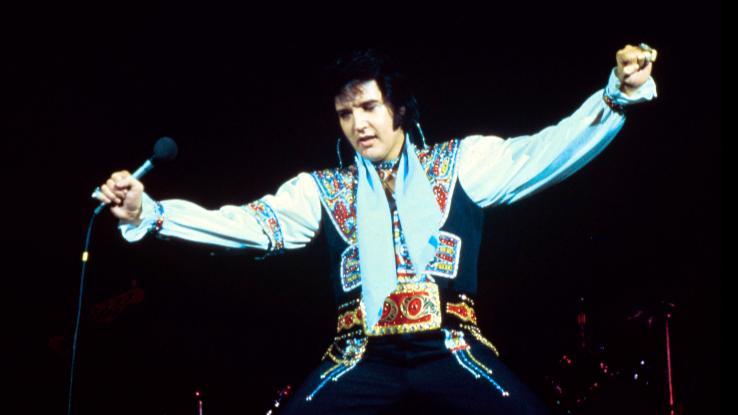 Elvis sometimes went to extreme measures to ensure he maintained his youthful appearance. He allegedly even engaged in a two-week sedation period to lose weight. He also tried a diet where he only ate small portions of food and only left his bed to bathe and use the restroom. Today's fans find it heartbreaking that Elvis was so self-conscious about aging.
He Really Couldn't Eat
Elvis Presley risked his health to the point that he could barely eat, according to his stepbrother, David Stanley. It was a dangerous period for the King. He wasn't eating healthy, and his bad habits affected his lifestyle for the rest of his life.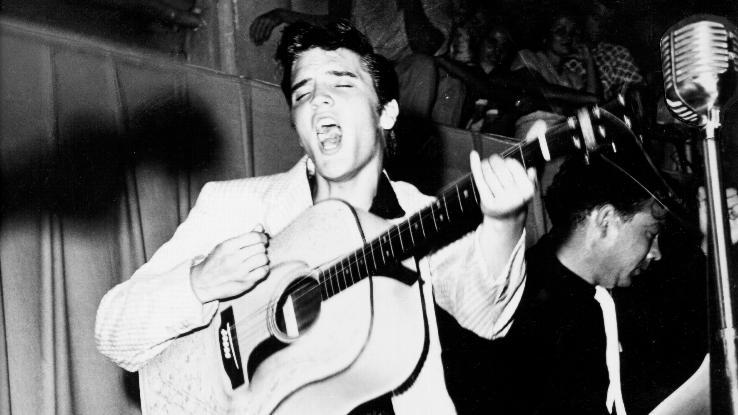 For example, in his later years, Elvis often fell asleep mid-meal. Stanley sometimes had to help him eat food, just to make sure he was eating. However, even though Elvis was struggling on the inside, he never presented this negative image to his fans. Like many celebrities, he created a happy persona for the public.
He Had a Small Funeral
Elvis Presley passed away on August 16, 1977, from an apparent cardiac arrest. The world was horrified and heartbroken by the shocking news. He was just 42 years old at the time of his death and obviously should have had many more years of life.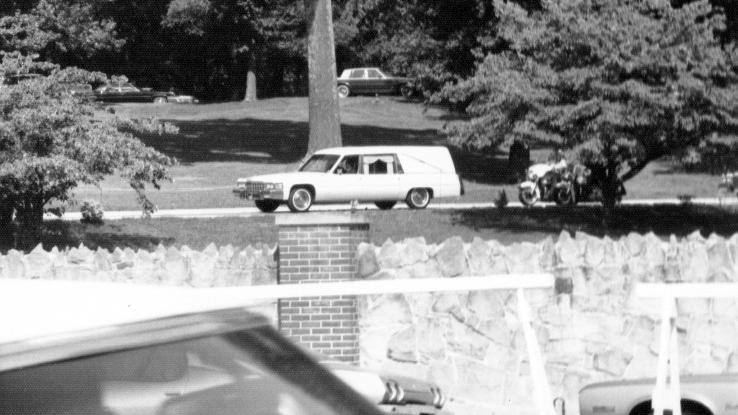 Because he was one of the biggest icons of the 20th century, you would expect a big, elaborate funeral to see him off, maybe even a celebration filled with booze, beautiful women and chimpanzees to mirror his life. That wasn't the case. Only three stars attended the funeral: actors George Hamilton and Ann-Margret and singer James Brown. Of course, family and friends also attended.
Thank Priscilla for Visits to Graceland
Graceland is perhaps one of the most famous mansions in the United States. After Elvis Presley died, bankers wanted to sell the home. Priscilla Presley disagreed, knowing there was a different way to honor her late ex-husband, as well as solve the mansion's financial problems.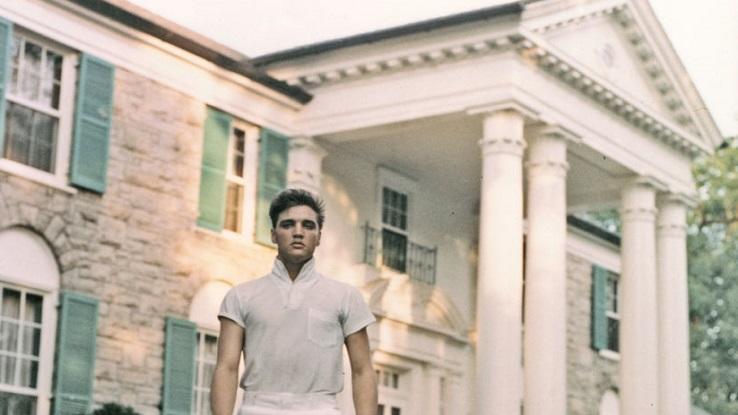 Priscilla decided opening the mansion to tourists would bring in much more money than selling the home. She knew tourists would want to visit the gorgeous mansion where Elvis had lived. Graceland opened to the public in 1982 and is now a U.S. National Historic Landmark. You can visit the mansion to pay your respects and learn more about the King of Rock 'n' Roll.
Elvis Overcame the Criticism
It has been more than 40 years since Elvis Presley's death, and it's hard to imagine anyone ever criticized the talented musician. Nonetheless, when Elvis made a name for himself in the 1950s, the older generation disliked his sexualized dance moves and antics on stage.
Teenage girls attended his shows in droves, while their parents made a ludicrous comparison to Hitler. Yes, you read that right. Many people compared the King's performances and the loyal fans who attended them to Adolf Hitler's rallies. Today, this certainly seems like an exaggerated, ridiculous comparison. Elvis overcame all the criticism and became a legend in his own right.