How Many Siblings Did Ben Franklin Have?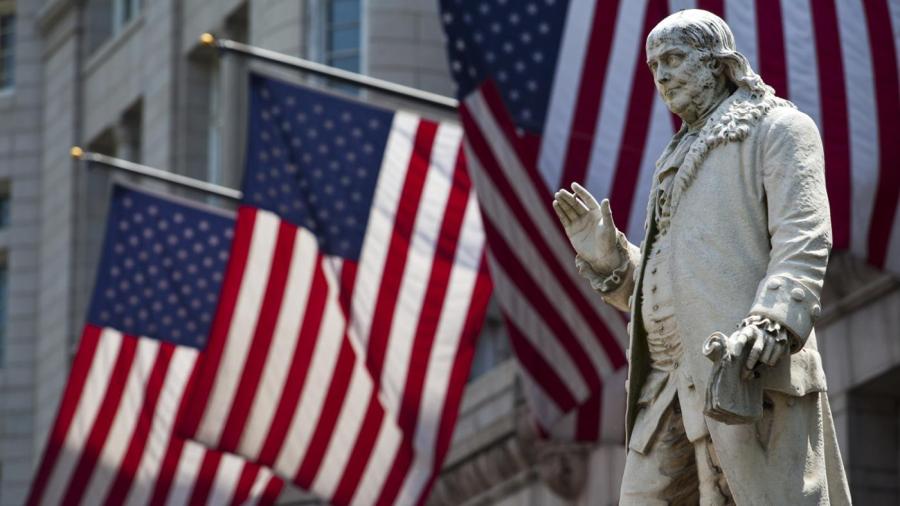 Benjamin Franklin had a total of 16 siblings, seven of which were half siblings from his father's first marriage. His father, Josiah Franklin, had 17 children in total.
Josiah Franklin married Anne Child in 1677. The couple had three children, Elizabeth, Samuel and Hannah, in England. After moving to Boston, they had four more children, Josiah Jr., Ann, Joseph (I) and Joseph (II). The first Joseph died soon after birth, and the next child was named for him.
Anne Child died in 1689, and Josiah soon married Abiah Folger. The couple then had 10 children: John (1690), Peter (1692), Mary (1694), James (1697), Sarah (1699), Ebenezer (1701), Thomas (1703), Benjamin (1706), Lydia (1708) and Jane (1712), the eighth of which was Benjamin Franklin.