How Many Children Did Winston Churchill Have?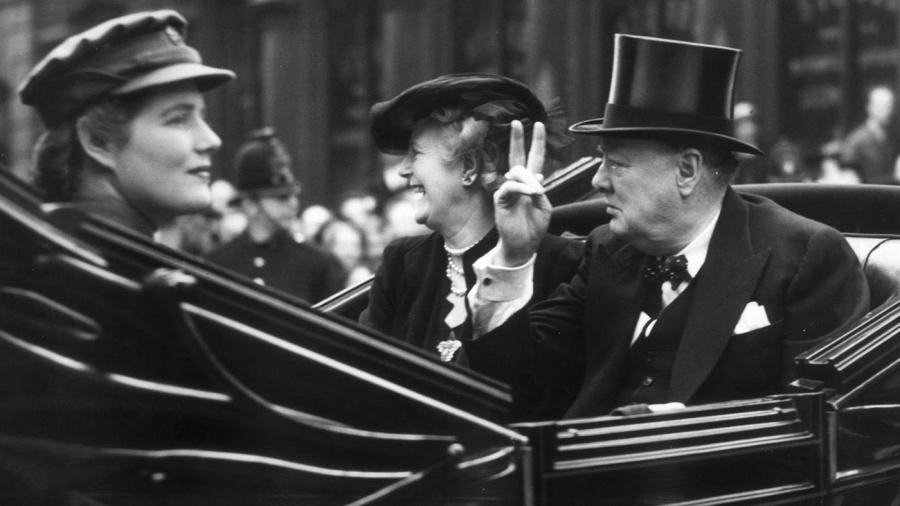 Winston Churchill and his wife Clementine had five children: Diana, Randolph, Sarah, Marigold and Mary. Of the five children, four were girls. Diana was the oldest of the Churchill children, born in 1909, followed by Randolph, born 2 years later.
Daughter Sarah joined sister Diana and brother Randolph in 1914. Marigold arrived next in 1918 and Mary came along in 1922. Although the children enjoyed a content and happy childhood, they suffered tragedy and many misfortunes. Marigold died suddenly at the young age of three, and Churchill had a tumultuous relationship with Randolph, especially during the boy's adolescent and teenage years.
Despite the family's misfortunes, Churchill adored his children and spent as much free time as possible with them. He constructed a tree house for the three oldest children to play in, and built a small ground-level playhouse for Mary, the youngest. Churchill spent time playing make-believe with the children too, and often staged faux performances and productions in the parlor or outside lawn.
Ultimately, Diana, the eldest, succumbed to depression in 1963 and committed suicide. Sarah married a comedian, which drew criticism from the other family members. Randolph wrote a biography on his father, which took many years to publish following completion.
.