All About Shakespeare: 6 Fascinating Facts About the Bard's Life
William Shakespeare's life is one big enigma. Even his well-known name isn't clear-cut; in fact, it's been spelled in over 80 different ways, and, despite all of the signatures that have been preserved, none have spelled it "William Shakespeare." 
That simple oddity alone makes us wonder just how much we know about the world-famous playwright and poet. Sure, we're all tasked with understanding his works in English class — but how many of us come away with a full understanding of the writer himself? To celebrate World Shakespeare Day, we're delving into six common facts associated with the Bard.
1. His Parents Didn't Know How to Read or Write
Shakespeare was born to John and Mary Shakespeare in April 1564 in Stratford-upon-Avon, England. No one knows of his exact birth date, but his baptism was recorded on April 26, 1564. His parents had eight children altogether, with William being the oldest of the four boys in the family.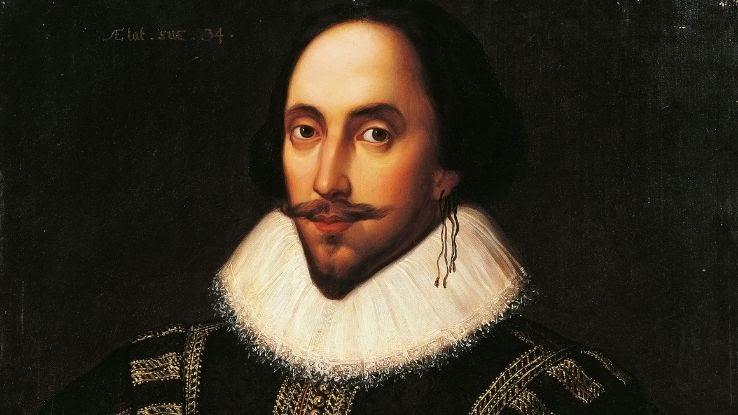 It's assumed that John and Mary Shakespeare didn't know how to read or write, which seems very likely for all people who lived during the Elizabethan era. John's signatures were always noted with a mark rather than a name which led historians to believe that Shakespeare's parents didn't have any grasp on reading and writing.
John Shakespeare was a fairly prominent figure in Stratford — he was a glove maker, tanner, and wool dealer, and he also served on the town council. That is until he suffered severe financial difficulties and had to mortgage his wife's inheritance. Mary Shakespeare had inherited land in Wilmcote from her father, Robert Arden.
2. Shakespeare Left School at the Age of 14
William Shakespeare went to school — that much is known. However, historians aren't sure which Stratford school he attended. It's assumed that he then went on to the King's New School to learn Latin. As was the norm at the time, he most likely left school when he was just 14 or 15.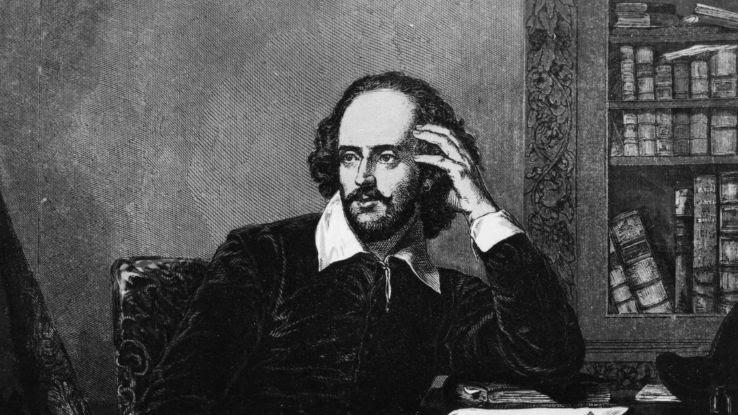 He started writing poetry in 1593 after the plague broke out in London and closed all theaters. His earliest plays include Henry VI Parts I, II & III, The Two Gentlemen of Verona, and Titus Andronicus, as well as some of his sonnets. However, the sonnets weren't published until 1609. A year after the plague, Shakespeare became a founding member of the Lord Chamberlain's Men — the company that often put on plays for the court.
3. Shakespeare Married an Older Woman When He Was 18 Years Old
According to historians, Shakespeare married Anne Hathaway in November 1582. He was 18 and she was 26, already pregnant with their first child by the time they married. The two had three children, a daughter named Susanna and twins called Hamnet and Judith.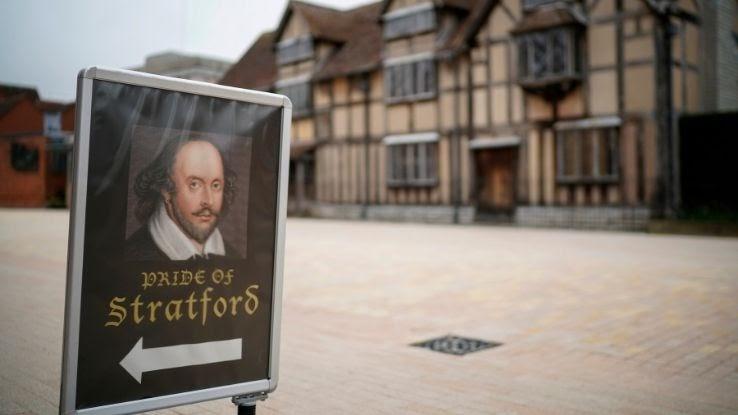 Not much is known about Anne and Shakespeare's marriage or their relationship in general. But on March 25th, 1616, the playwright signed a will in which he left his "second-best bed," meaning his marriage bed, to his wife. It's assumed that this gesture was a sign of respect and love as most widowed wives didn't get much inheritance after their husband's passing.
4. He Was an Investor
Was Shakespeare rich? It's safe to say he did pretty well — especially for a writer. He invested £900 in real estate, which was a decent amount of money for the time. He also made quite a fair sum from acting with the Lord Chamberlain's Men company.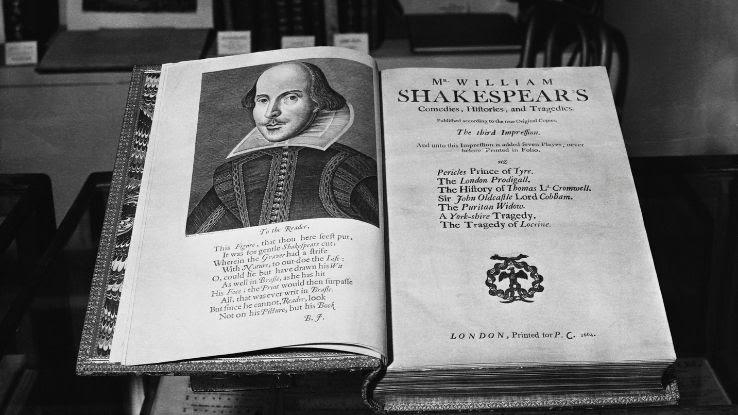 Historians are assuming that his real-estate investments brought a return of up to £80 per year. In a good year, in which there would be no plagues or other illnesses that would shut down theaters, Shakespeare would have earned about £280 altogether with his real-estate investments. However, it's unclear what Shakespeare was worth by the end of his life as none of his children allegedly lived off his wealth.
5. He Was Already Declared Timeless in His Day
The very first publishing of Shakespeare's works occurred in 1623, seven years after he passed away. The collection was titled the First Folio. Playwright Ben Johnson wrote the preface, stating that he's "not of an age, but for all time." A copy of this collection has been sold for $9.98 million. Four folios have been published to this date; The Fourth Folio, published in 1685, featured revised spelling. All in all, this process became an important part of preserving the Bard's work.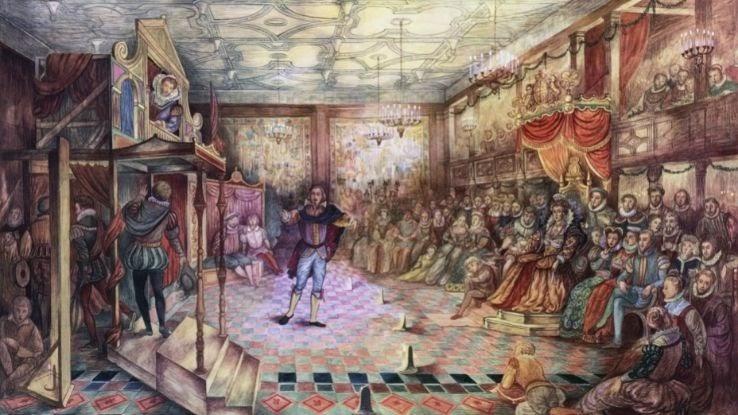 During the Victorian period, Shakespeare's work received praise from some of the most notable poets of the time, including Samuel Taylor Coleridge, Victor Hugo, and Voltaire. Roughly 100 years after he passed, Shakespeare's work gained worldwide popularity and was studied by actors, playwrights and poets who adapted his plays or were inspired by them. Poet John Keats even kept a bust of Shakespeare near his workspace as a sort of muse.
6. The Timeline of His Plays Is Vague
The lack of documentation from the era makes it almost impossible to determine when his plays were written and accessed by the public. Although these plays are all known and loved today, it's unclear just how widespread they were during Shakespeare's era. Historians made predictions on when a play was written based on the major themes in the play which could have been inspired by real-life events at the time.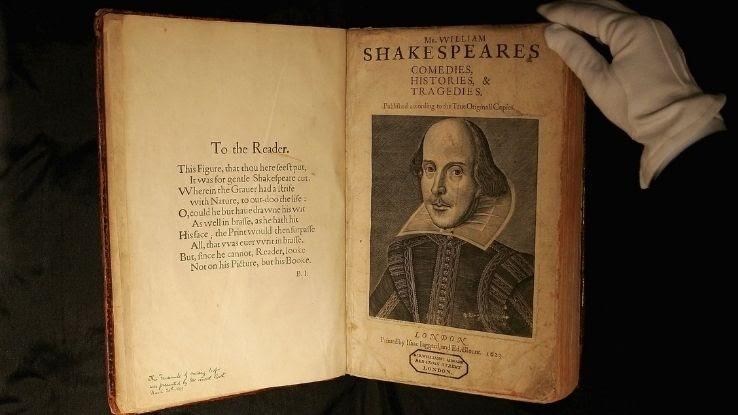 It is believed that Shakespeare wrote at least 37 plays between 1590 and 1613, so there have been many attempts to create rough timelines of when his plays were first written and performed. Some notable (and often agreed upon) highlights include the following:
The Taming of the Shrew is believed to have been published between 1580 and 1590.
Presumably, Shakespeare wrote Henry VI Part II in 1591 and Henry VI Part III immediately after. The latter was published in 1595.
Francis Meres' 1598 list of Shakespeare's plays notes that The Two Gentlemen of Verona was written sometime in the 1590s, with no clear date being determined.
Titus Andronicus was written between 1591 and 1592, along with Richard III.
It's assumed that The Comedy of Errors was written in 1594 and was dedicated to Gray's Inn Christmas festivities.
Love's Labour's Lost was presented before Queen Elizabeth, and most assume it was written between 1595 and 1596.
A Midsummer Night's Dream was written between 1595 and 1596, the reference of being afraid of a strange lion is assumed to allude to a Scottish incident in 1594.
Similarly, historians have pointed out that Romeo and Juliet was possibly written during those same years due to its astrological themes and the reference to an earthquake.
Historians agree that his final plays include The Winter's Tale (around 1611), The Tempest (around 1611), Henry VIII (around 1613) and The Two Noble Kinsmen (around 1613-14), a line in which may reference the devastating fire at the Globe Theater, which occurred in 1613.