How Did Stalin Use Propaganda to Gain Power?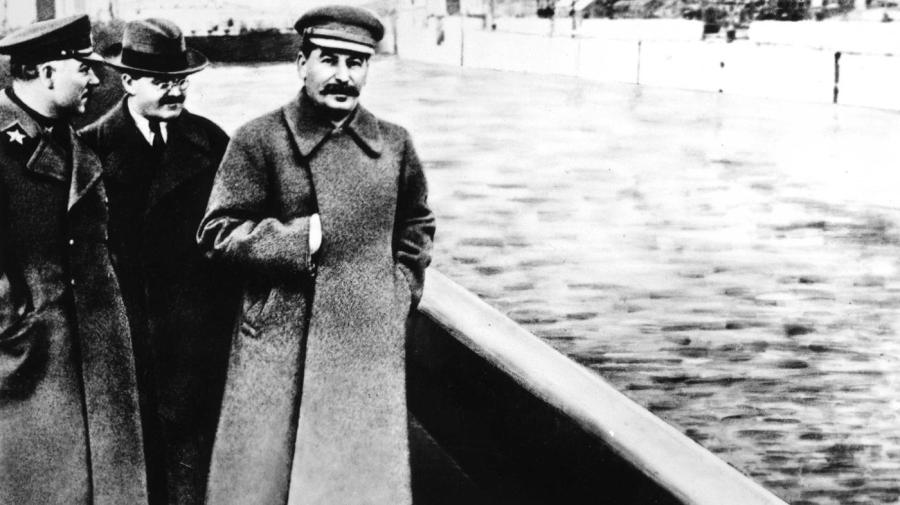 Stalin used propaganda to initiate a campaign that showed the public how close he was with its deceased leader Vladimir Lenin. In reality, Lenin did not like Stalin. In a testament written by Lenin in 1922, he stated that he believed Leon Trotsky, the founder of the Red Army, would make a better leader. Stalin prevented the publication of the testament as another part of his propaganda plan.
Stalin used propaganda to build himself up in the eyes of the public and improve his image. He had cities named in his honor, and Soviet history books were rewritten to show him in a more favorable light. Stories in the history books showed that he played a prominent role in the revolution of the Soviet Union and gave him an almost mythological standing in other aspects of his life. Stalin controlled the Soviet media and made sure any artwork, literature or music about him was complimentary. He also had his name added to the Soviet national anthem.
After Stalin rose to power, he and his allies, Grigory Zinoviev and Lev Kamenev, forced Trotsky to resign from his position as Minister of War. When his allies realized what kind of man Stalin was, they aligned with Trotsky to remove him from power, but it was too late. Stalin had both men expelled from the Central Committee. He also expelled Trotsky from the Politburo and exiled him to Soviet Central Asia.