Why Did Abraham Lincoln Wear a Tall Hat?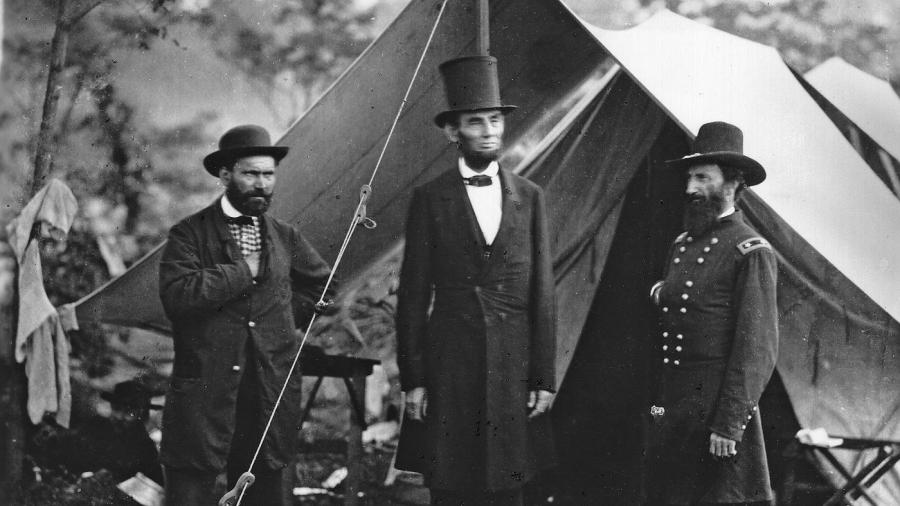 According to the Smithsonian, Abraham Lincoln wore a tall hat to protect himself against inclement weather while traveling and to store important documents. Lincoln traveled frequently on foot, by horse and by carriage, which left him completely exposed to the elements. While traveling, he tucked important papers inside the bands and linings of his hats to keep them dry and secure.
Many believe that Lincoln wore top hats, but he actually wore stovepipe hats, which are taller and much wider. The hats Lincoln wore were made of silk, and according to the National Museum of American History, he had his hats made by a Washington, D.C. hat maker named J. Y. Davis. Lincoln would add a silk, black mourning band to his hats in honor of his son Willie.
Lincoln stood 6 feet 4 inches tall, and wearing his stovepipe hats caused him to tower over most people. The stovepipe hat Lincoln was wearing when he was assassinated on April 15, 1865, still exists. His wife, Mary Lincoln, allowed the patent office to take ownership of the hat and a few other items he wore on that day. The patent office eventually donated Lincoln's items to the Smithsonian Institution in Washington, D.C.