What Clothing Did Soldiers Wear in World War I?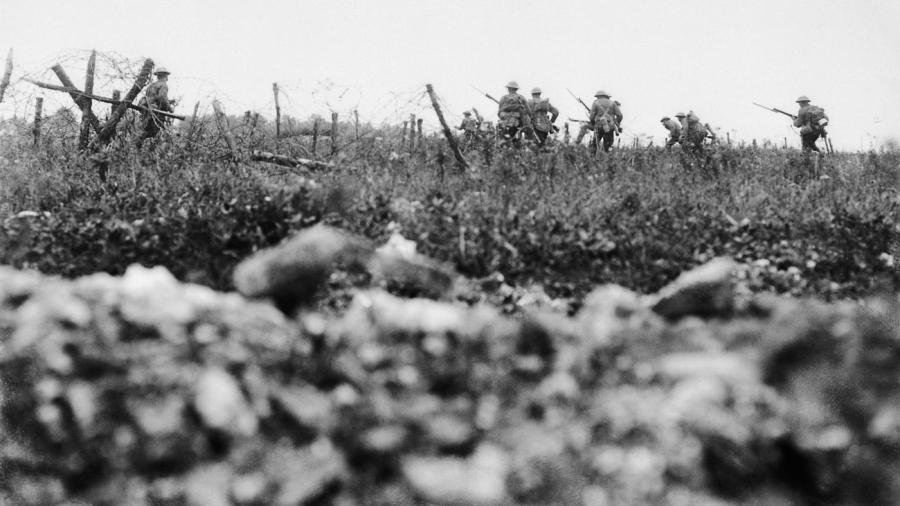 Uniforms of American soldiers in World War I consisted of a tunic, overcoat and trousers in olive drab wool for winter, with a lighter weight of khaki cotton for summer. The uniforms for enlisted men and officers were substantially the same, with the same design and placement of high collars, pockets and shoulder straps.
There were slight differences in American World War I uniforms depending in part on where the officer or soldier was stationed and his branch of service. Men who were fighting in France were issued leg wraps known as puttees that they used to wrap their trousers close to the leg below the knee.
A soldier's branch of service was shown in the piping on his uniform with different colors representing the different branches. Infantrymen had light blue, artillerymen had scarlet, cavalry had yellow, tank soldiers had gray, and general officers had gold piping.
Men were also issued simple caps, steel helmets with chin straps, leather belts and high lace-up leather boots that were worn over leggings and puttees. While black shoes were required with dress uniforms, during World War I, the Army ceased issuing dress uniforms because it was impractical to do so during war conditions.