What Caused the Stock Market Crash of 1929?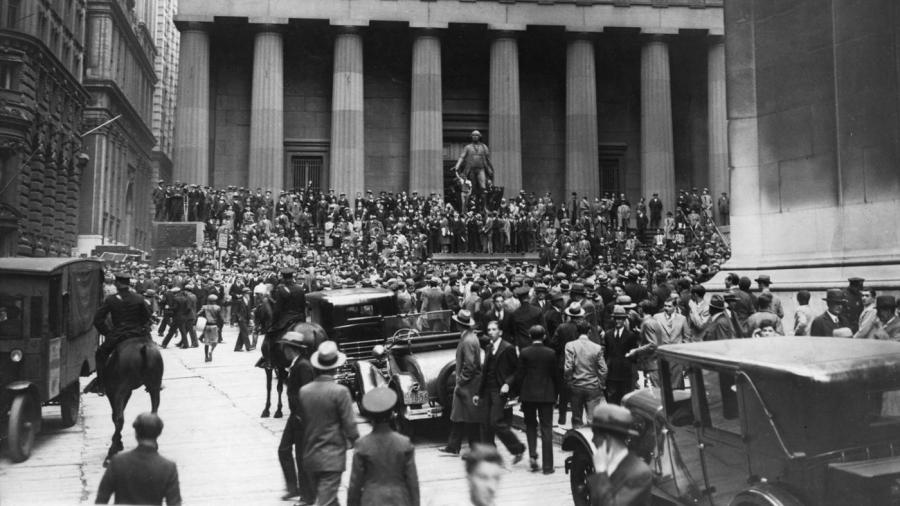 What was the Stock Market Crash of 1929
During the 1920s, people believed that investing in the stock market was a solid investment. The continual upward trend of stock prices gave many the assurance needed to buy stocks on margin. Buying on margin refers to the act of putting a small amount of money down on a stock and allowing the broker to "lend" the rest to the investor. When stocks rose, the investor made money and was able to make up the difference. When prices fell, the investor had to pay back the money that was owed.
The stock market crash of 1929 was largely caused by bad stock market investments, low wages, a crumbling agricultural sector and high amounts of debt that could not be liquidated. Upward trends in the stock market caused many people to invest money, even if they did not have the financial assets to back up their investments.
American families were heavily impacted by the Great Depression. Everyone from farmers to bankers saw a reduction in hours, wages, etc. As a result, women entered the workforce as secretaries, teachers, telephone operators, and nurses. Despite these noble efforts to bring an additional source of income to American households, many of these women who entered the workforce were still receiving fewer hours as well as being paid less than their male counterparts.
Black Tuesday
Black Tuesday occurred on October 29, 1929. On this day, 16.4 million shares were traded on the New York Stock Exchange in a single day! In turn, thousands of investors were wiped out due to billions of dollars being lost, and stock tickers performed worse than usual as they could barely handle the high volume of trading. Production declined and unemployment rose exponentially thus leaving stocks in great excess of their real value. The Great Depression (1929-1939) ended up being the end result of this infamous day.
The Great Depression
Despite there being considerable recovery following Black Tuesday, prices still continued to drop and by 1932, stocks were only worth about twenty percent of what they were worth in the summer of 1929. Moreover, by 1933, nearly half of America's banks had failed and unemployment was rapidly approaching 15 million people, or roughly thirty percent of the workforce. As a result, it wouldn't be until WWII and the United States' massive level of armaments production that America would see itself out of the Depression after a decade of enduring.
Despite all of the doom and gloom caused by the Stock Market Crash of 1929 and the Great Depression, there were a few glimpses of hope for Americans during these troubling times. One of the most famous examples of hope would come in the form of President Roosevelt's New Deal. In short, the New Deal was a series of initiatives set in place to help restore not just America's economy, but also restore faith in millions of Americans.
Desperate times call for desperate measures, and nobody understood that better than Roosevelt. Acting swiftly, his New Deal projects included asking Congress to put an end to Prohibition, unionizing workers, and urging Americans to start putting their money back into banks under the Emergency Banking Act. All of these efforts were made in an attempt to stimulate America's economy once again.
The Effects of the Stock Market Crash
Last Hired, First Fired refers to the fact that during the 1930s, African Americans were typically the last group of people in America to be hired for jobs yet were the first to be fired during the Great Depression. Moreover, African Americans typically worked jobs that paid low wages and thus did not have a financial cushion to fall back on once they found themselves out of work.
The Last Hired, First Fired model would inspire many African Americans to get involved in social activism thus laying down the groundwork for the Civil Rights Movement of the 1950s and 1960s. Franklin D. Roosevelt and his New Deal program would also inspire many African Americans to switch their political allegiances and eventually become a core part of the Democratic Party's voting bloc.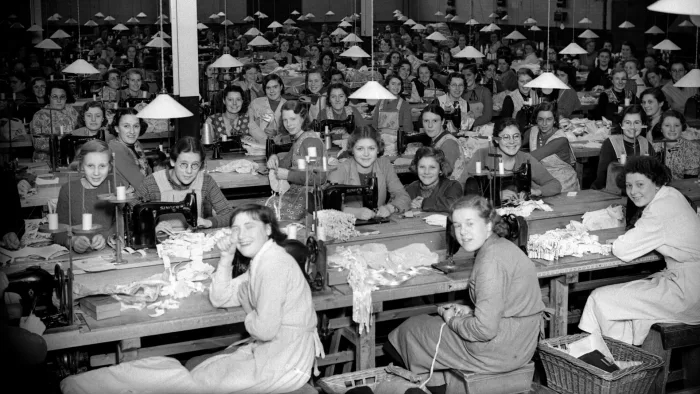 During the Great Depression, millions of Americans lost their jobs yet there was one group of people whose employment rate actually went up during this time – women. From 1930 to 1940, women's employment rose from 10.5 million to 13 million thus resulting in a twenty-four percent increase. This was largely due to the fact that so-called "women's work" were in industries less impacted by the stock market. The industries in question were domestic service jobs that ranged from teaching to clerical work.