The Real Story Behind the Famous Escape from Alcatraz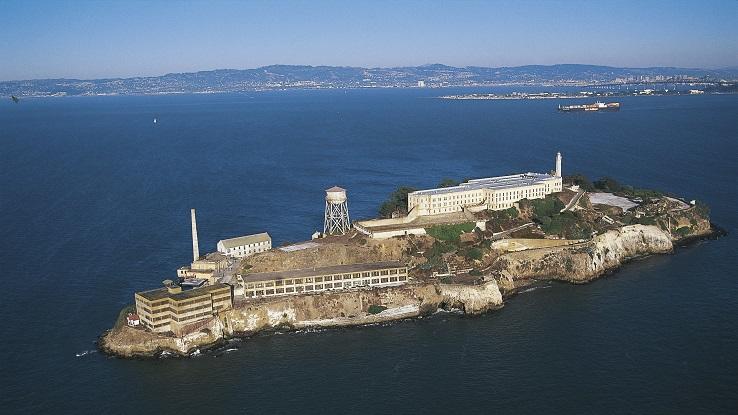 Once upon a time, Alcatraz was considered to be the most secure prison in the United States. All that changed when some inmates in 1962 decided they no longer wanted to be in prison on "The Rock." They hatched a plan that ultimately proved the "inescapable prison" wasn't so secure after all.
The mystery began from the moment prison officials discovered the men were gone. Regardless of mysterious letters and various other clues, plenty of questions remain about the ultimate fate of the prisoners who attempted to cross the treacherous San Francisco Bay. Here's the real story behind the unbelievable escape from Alcatraz.
Not the First Escape Attempt
Despite the reputation of the impenetrable prison, other prisoners in Alcatraz had attempted to make if off the island before the "great escape." Of all the prisoners who attempted to escape, 23 were caught before they made it very far, six were shot while making the attempt and two drowned in the bay.
A bit more mysteriously, two others were labeled as "missing," but it's believed they also drowned during their escape attempt. Trying to escape wasn't a new thing, but no one had ever succeeded. In the early 1960's, a group of men decided they were going to change that statistic.
The Worst of the Worst
Alcatraz was infamous for housing some of the most dangerous prisoners, many of whom landed in prison for especially heinous acts. The prison itself was said to be the toughest place for inmates to live — and survive — especially the non-violent ones.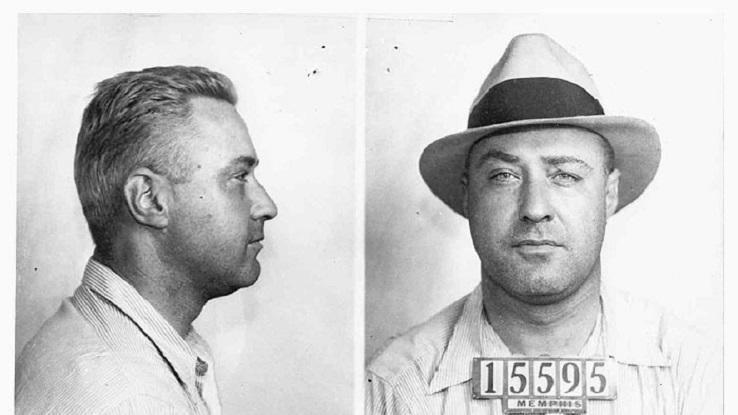 The maximum security prison labeled as impossible to escape operated for 29 years before it was finally shut down. Many attempted to leave it, but only a select few ever saw the outside again. It housed many dangerous criminals, including Al Capone and Machine Gun Kelly.
The Escape Team
Four prisoners decided to work together to form an escape plan. Clarence and John Anglin were brothers who had cells near inmates Allen West and Frank Lee Morris. This allowed them to easily communicate and devise their plan.
They knew it wasn't going to be an easy task, but they agreed to work together to execute a plan that would successfully allow them to see the outside again. Who were these men who believed they could do what nobody else had ever done?
Frank Lee Morris: The Ringleader
Morris had escaped from prison before, so it's believed he was the brains behind the whole operation at Alcatraz. He was known to be highly intelligent and capable of easily adapting to his circumstances. His likely developed his street smarts during his childhood, when he moved between foster homes, picking up the skills to care for himself.
Although smart, Frank Lee Morris also wasn't an easy guy to get along with and was convicted of his first crime when he was just 13. After that, his lengthy criminal resume grew.
The Road to Alcatraz
Morris' earlier crimes were armed robbery and narcotics possession. When he was in prison, he served lunch to other inmates and picked up a few things. Upon his release, he headed to Miami, where he was arrested again, this time for grand larceny and armed robbery. He was imprisoned in Florida and Georgia and then Louisiana State Penitentiary.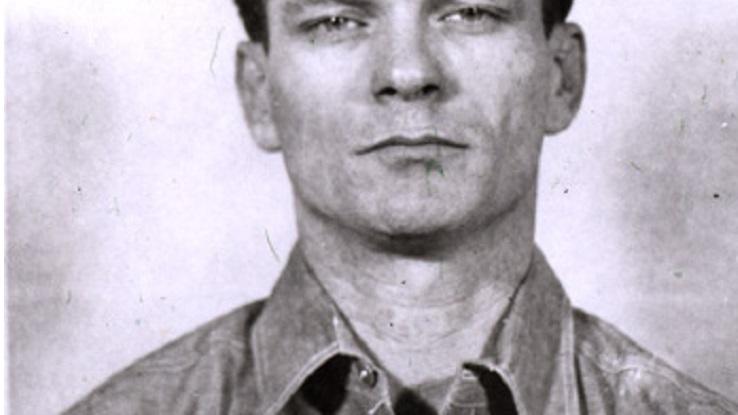 He was supposed to serve 10 years in Louisiana for bank robbery, but the cunning Morris escaped. While on the run, he was caught committing another burglary. His string of crimes, combined with his prior escape, landed him in Alcatraz, where authorities assumed he would finally be restrained.
Morris' Exceptional IQ
While serving one of his prison stints, it became clear to many that Morris was a lot smarter than the other inmates. Officials decided to test his IQ, and this resulted in an interesting find. Frank Lee Morris ranked in the top 2% of the general population!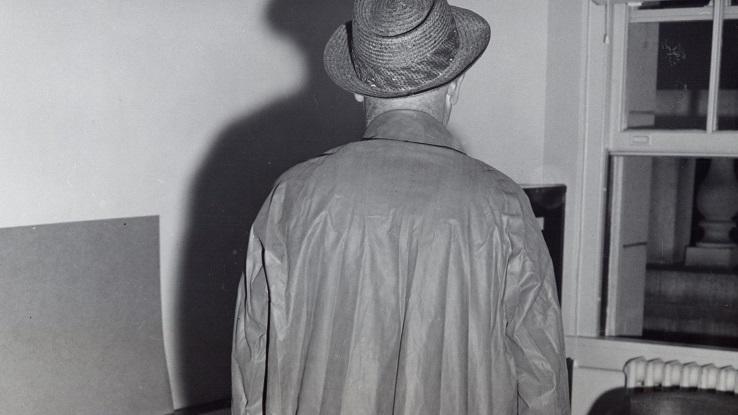 His test results determined Morris' IQ to be 133. That put him up there with the likes of many historical geniuses. Considering his level of intelligence, it isn't very shocking that he was able to escape prison. It was probably nothing more than an interesting puzzle to him.
The Anglin Brothers
John and Clarence were brothers born into a family of 13 children. They both worked various farming and labor jobs until the two decided that robbery seemed like a more lucrative way to make a living. The brothers usually chose places that were closed to ensure nobody got hurt, and in one of their robberies, they even used a toy gun to prevent real harm.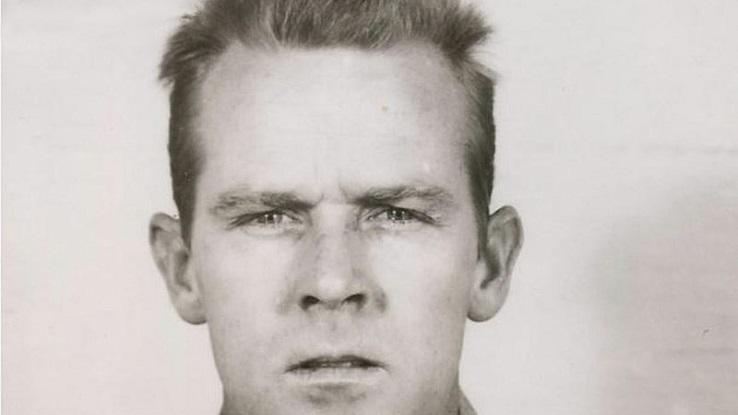 While imprisoned in Atlanta, they attempted to escape more than once but never made it far. Eventually, they were both transferred to Alcatraz to serve out the remainder of their sentences for robbery.
The Advantage of Skill
Frank Lee Morris was successful at breaking out of a prison in Louisiana, and he probably learned some helpful tricks during that escape. The fourth member of the group, Allen West, had also attempted to break out of prison in Florida. As a group, they had many attempts under their belt and one success, so their combined knowledge was undoubtedly a big advantage.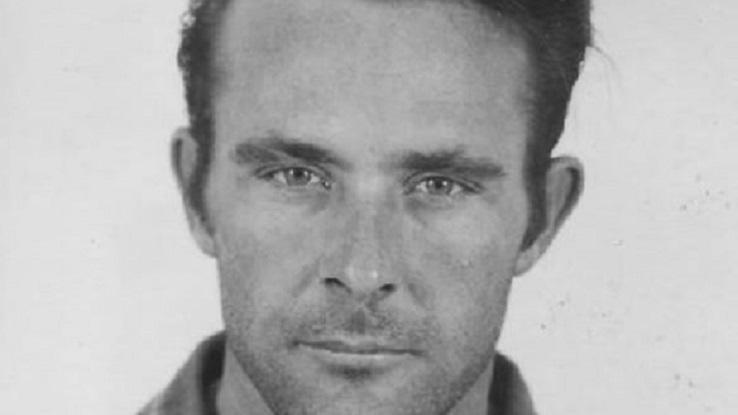 The Anglin brothers were also known to be exceptional swimmers, having spent a lot of time as children swimming in the waters of Lake Michigan. It seemed like all the right people found themselves imprisoned near each other in Alcatraz.
Under the Radar
With so many serious violent offenders serving time in Alcatraz, Morris, West and the Anglins weren't as closely watched because none of them had committed violent crimes. This gave them a unique angle to use to their advantage.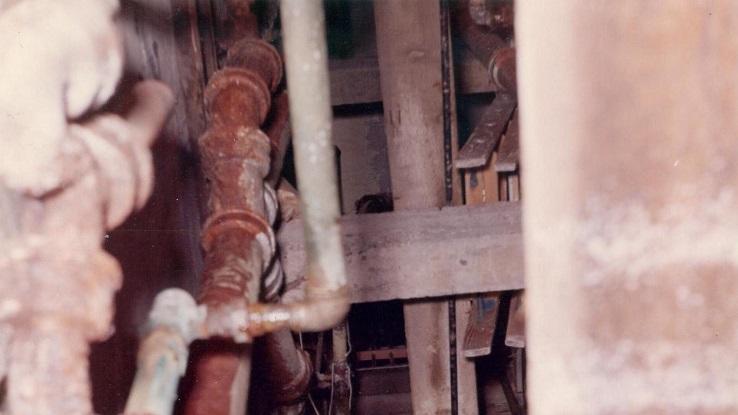 The guards were much less likely to keep their eyes on four inmates who had committed non-violent robberies than they were to watch those convicted of murder. They wouldn't have been perceived as a threat compared to the others, which allowed them to fly under the radar. It certainly allowed them to move around more freely.
The Tools for the Job
Alcatraz also served as a factory where many inmates worked making furniture, shoes, clothes and other things for the military. That meant there were tools around that could be used to aid the inmates in an escape attempt. They just had to get their hands on the right tools.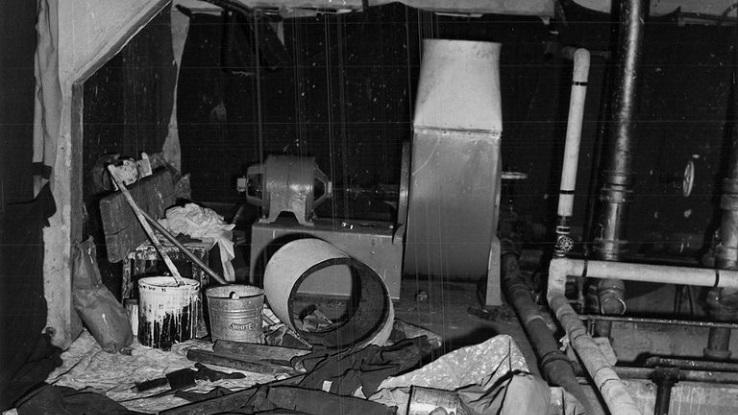 Fortunately, their combined knowledge and experience told them just which tools they needed. It was just a matter of using the tools under the radar. Luckily, they weren't being watched closely, making this part easier than it could have been.
Avoiding Detection
Part of their elaborate plan involved a genius element. To avoid detection while escaping, the inmates planned to use decoy dummies to fool the guards so they wouldn't be pursued — not immediately, anyway. Some who had attempted to escape were shot. The inmates wanted to avoid any confrontation with guards to prevent that particular dilemma.
Many believe this part of the plan was the most crucial. If they weren't being pursued, they could get away easier, with less danger. It seemed like every element of the plan came together.
The Decoy Dummies
Each member of the team had to make sure they were able to get out of their cells on the night of the escape, but the creation of the decoy dummies was up to the Anglin brothers. It took some time to gather the materials needed, but they were successful in creating the life-like decoys to place in the empty beds for their escape.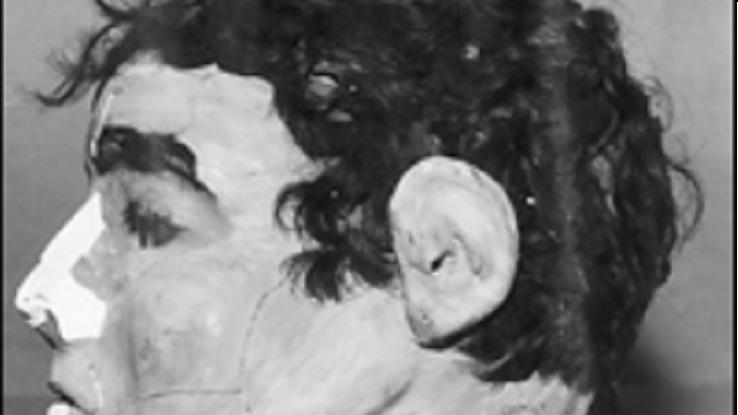 The decoy dummies were created using real human hair they stole from the barbershop. The pair molded the "heads" out of soap wax and toilet paper.
Necessary Other Tools
The group knew they would need tools to aid them in digging out of their prison cells as well as flotation devices once they were on the outside. They needed a raft and vests to make their way through the shark-infested water safely, and Morris was assigned to create an instrument that would inflate the floatation devices.
They created their "digging tools" by modifying random items they were able to steal. Spoons taken from the cafeteria and wood from the workshop were used to produce the crude tools they used to dig.
The Digging Commenced
Digging their way out wasn't an easy task, but they were all up to the challenge. Each inmate spent many hours each night digging and chipping at holes in their cells that were large enough to crawl through.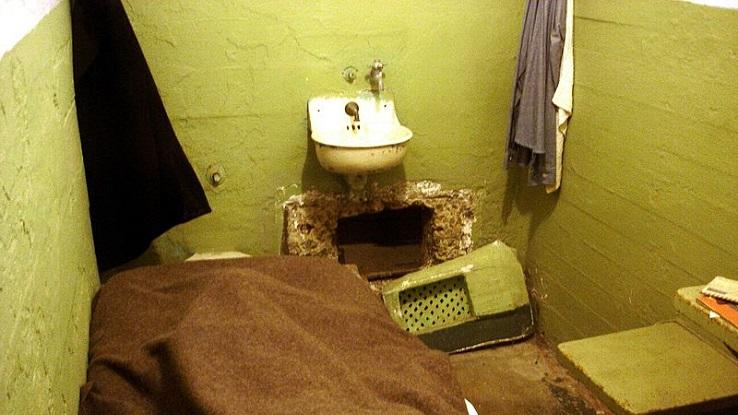 Like clockwork, the gang began their digging at 5:30 until about 9:00 every night. They kept it up consistently and were able to hide the holes they were digging using various methods. The guards never suspected a thing! The plan seemed to go perfectly, and everything ultimately fell into place.
The Crumbling Walls
It was probably also lucky for the inmates that Alcatraz had already sustained a lot of damage from faulty pipes. This made the foundation they were chipping away at weaker than normal, and it was crumbling on its own in some areas.
The already weakened walls were easy to chip through, making the task of digging their way out that much easier. If you look at all these elements, it really does start to seem like luck was on the prisoner's side when it came to their escape plan. So, they chipped through the faulty walls of their cells.
The Noiser the Better
The inmates didn't have to worry about anybody hearing them digging. As fate would have it, Alcatraz was a loud place, thanks to rowdy prisoners. They also had a music hour where the inmates would loudly participate in playing instruments and singing, creating so much noise that it would have been impossible to hear anything else.
Morris played his accordion loudly whenever possible, and the noise was enough to cover up any sound made by chipping away at the cement. Behind the cells, the holes led to an unguarded utility corridor with pipes leading up and down.
An Opened Shaft
They planned to make their way to the roof. Lucky for them, the design of the building made that easy enough. To get from floor to floor, they simply had to dig. There was one issue, however. Most of the shafts that led to the roof were cemented shut, but the inmates eventually discovered one that wasn't.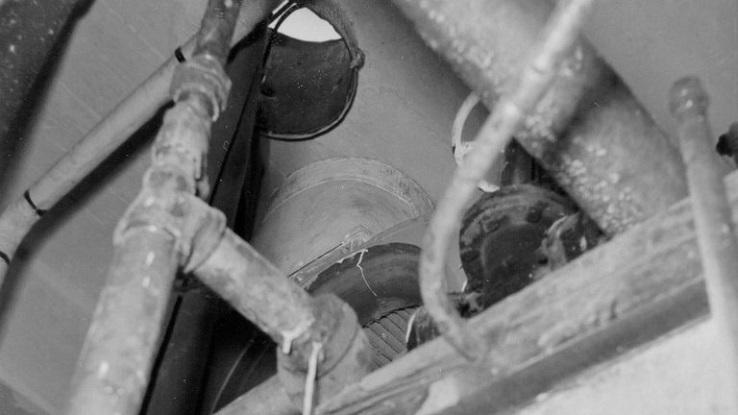 They were able to pry it open, and that gave them the perfect route to the roof of the building. All that was left for them to do was finish digging and give the signal for the escape to begin.
Just Big Enough
The holes the inmates dug to crawl through were a tight squeeze. They were just big enough for the prisoners to get their bodies through them. The floatation devices were created by stitching together 50 raincoats! Luckily, the contraption was also able to fit through the tight opening.
They knew they needed something to aid them once they were in the water, because that was how others had failed in the past. They apparently weren't claustrophobic. The holes were a tight squeeze, but they were just big enough to get the job done.
Trouble Digging
Allen West was the last one of the group to dig his hole large enough to make his way through. This could have been due to a variety of reasons. Perhaps, the cement surrounding his cell was more robust and not as water damaged as the others. There's no way to know for sure.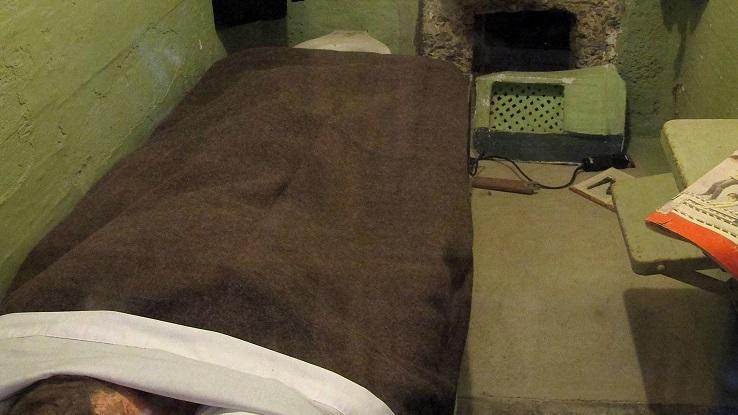 Either way, Allen West finally gave the signal that his hole was large enough to complete the escape. That set the others into motion to follow through with their plan to try to make it to the outside and freedom, hopefully avoiding recapture and further confinement.
Time to Go
After lights out that same night, the four prisoners set up their decoys and began to make their way through the holes they had spent so much time digging. They were undoubtedly fearful for their lives should they be caught, so the pressure was on.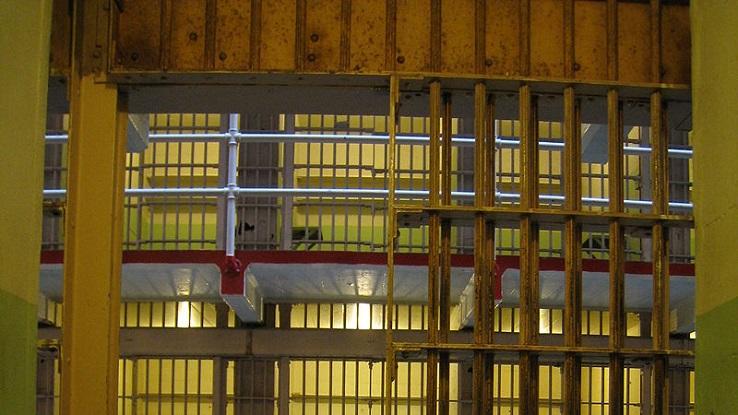 To Allen West's dismay, he had misjudged the width of his hole, and he had trouble getting through. Frank Lee Morris did his best to help his friend get through the passage, but it proved to be too difficult. A choice had to be made immediately.
Leaving a Man Behind
After Morris tried, unsuccessfully, to help his friend break free, they decided that West would have to be left behind. If they had kept trying to break through, they probably would have made too much noise and been caught in the act. The three other inmates continued on without their comrade.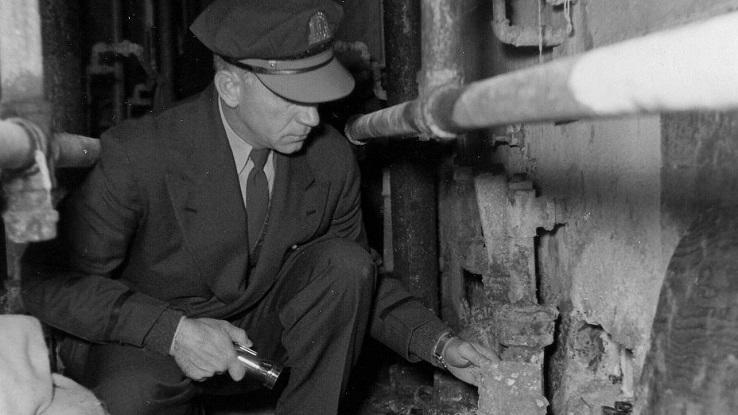 They climbed upward through 30 feet of plumbing and may have regretted leaving a man behind, considering they had all been planning this together for such a long time. Nonetheless, a sacrifice had to be made.
Way Down They Went
The three continued to the roof with ease. Once there, they made their way across it and prepared to head down the 50 feet of piping on the side of the building. Climbing down to the ground, they then had to sneak past the guards.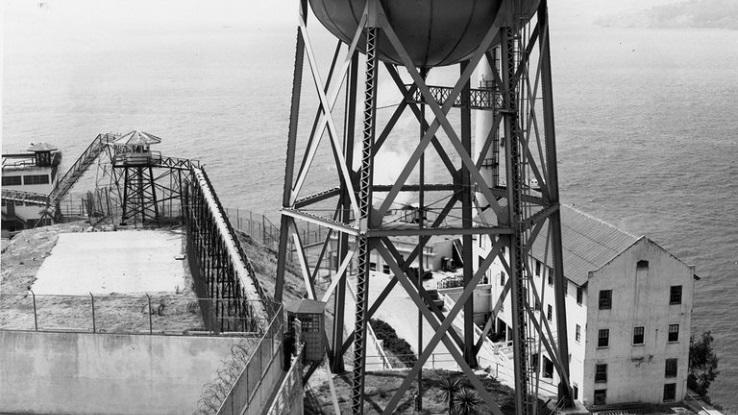 Probably filled with a rush of adrenaline, they were able to make it past the guards and find their way to the shore, where they inflated their makeshift raft and life vests. After that, they had to make the voyage to freedom.
Until Morning
Their plan with the decoy dummies proved successful, as the guards did not discover they were gone from their cells until the morning. At about 11:30 pm the night before, Frank Lee Morris and the Anglin brothers set off on their raft and were never seen again.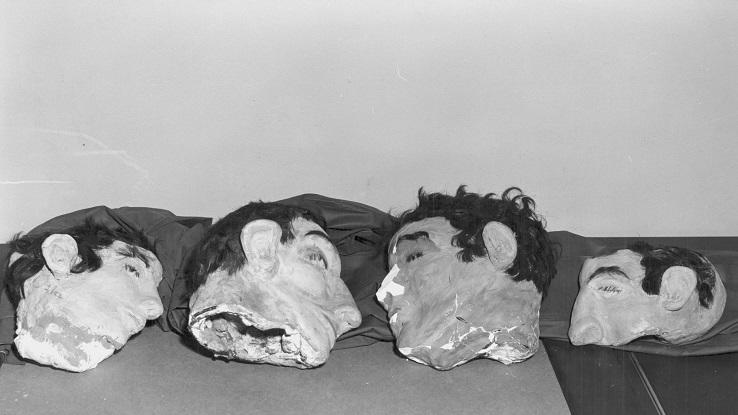 Sirens awoke the rest of Alcatraz the next morning. For the most part, the inmates and guards were confused. Surely, nobody had actually escaped "The Rock." It didn't take long for them to learn that was precisely what had happened. The three inmates were missing, with only their decoys left in their places.
Refusing to Give Up
Allen West didn't give up once the others left him. Instead, he kept digging, and with a bit of ingenuity and luck, he finally broke through. He took the same route the others had taken, but the other three were gone by the time he made it to the roof.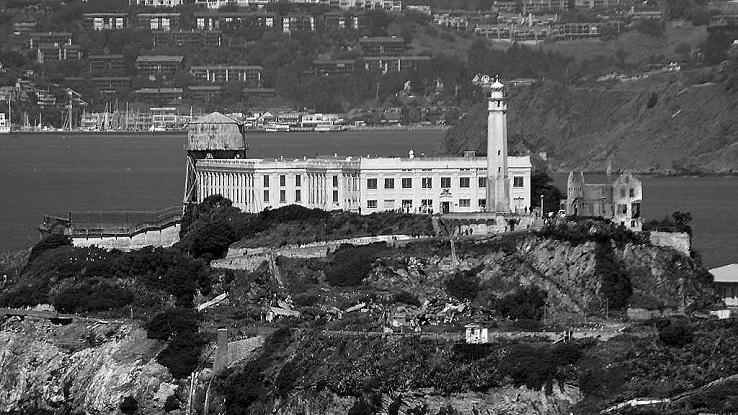 He faced a serious dilemma. After all the months of planning and hard work, he could either go back to his cell and forfeit freedom or make an attempt to swim. However, everyone at Alcatraz knew that trying to swim across the bay meant certain death.
Throwing in the Towel
West made the logical choice and decided to return to his cell. He waited until morning, when he knew it would be discovered that the other three had actually escaped "The Rock." The alarm sounded, and he was questioned, just as he knew he would be.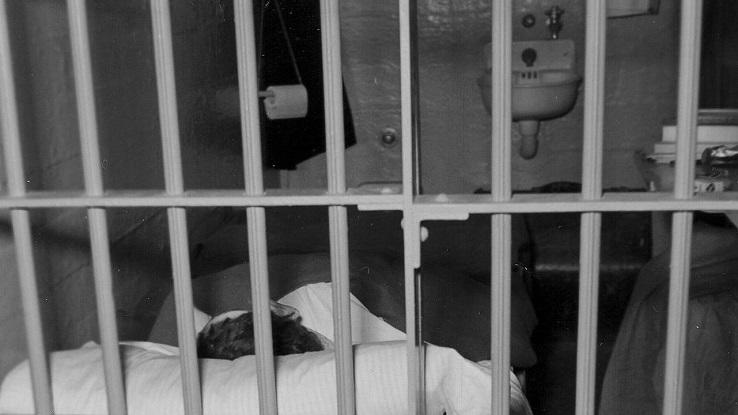 He decided it was in his best interest to cooperate with authorities, so he did. Allegedly, he told them the whole plan. Whether or not the details were true is up for debate. He said the others were going to Angel Island, where they planned to steal a car and go their separate ways.
Truth or Fiction?
West also told the authorities that he was the mastermind of the entire escape, which was considered very unlikely. Not only that, but no carjacking or theft was reported in the area that West specified, so he could have manufactured the entire story to help his escaped friends.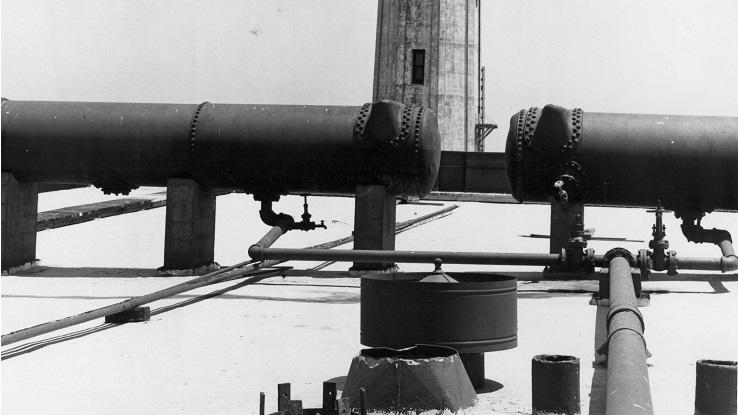 Truth or fiction? Maybe the three escapees landed elsewhere on accident or deliberately because they knew West would talk. Perhaps they didn't make it all. Whether or not anything West said was true is anybody's guess. There was an investigation opened to discover what actually happened.
Cold Waters
The water surrounding Alcatraz at the time of the men's escape was between 50 and 54 degrees. Many searches were conducted, but no bodies were ever found. They did discover some personal belongings in the bay the day after their escape, but none of the items provided any clues about the men's whereabouts.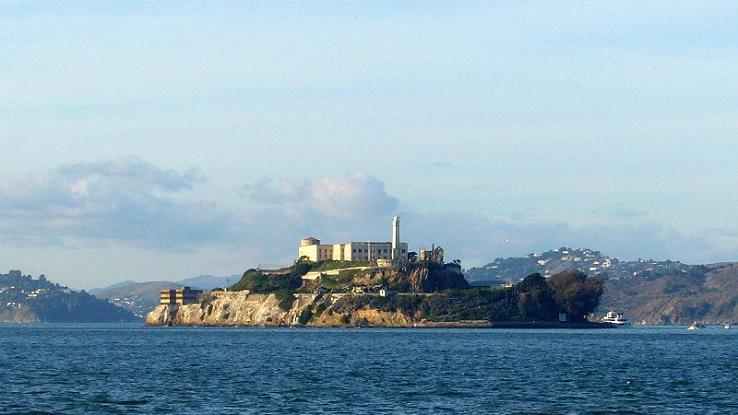 Experts determined they could have only survived for about 20 minutes in the cold water before their bodies would have started to shut down. It wasn't likely they could have stayed in the water and acclimated to the temperature.
FBI Investigation Closed
Despite numerous investigations and extensive searches, no evidence was ever found to prove what happened to Frank Lee Morris or the Anglin brothers. Seventeen years after the three made their daring escape, the investigation was closed on December 31, 1979. According to officials, the most likely outcome was the three men had drowned in San Francisco Bay.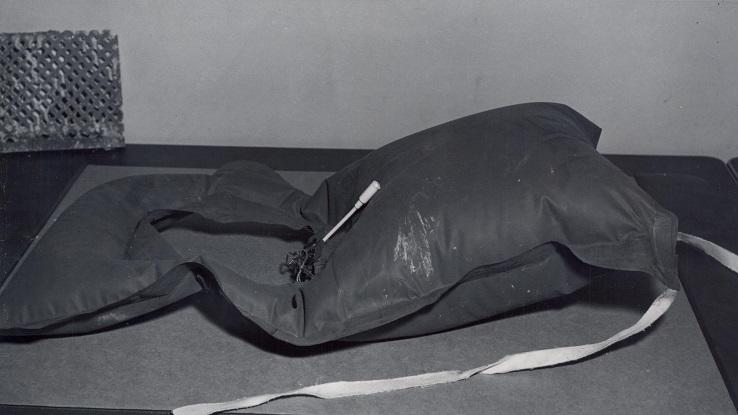 Everybody involved thought that was the end of it, but they were wrong. Clues began to pop up after the investigation was officially closed, leading people to believe that the men had not drowned but had pulled off their escape.
A Christmas Card and a Confession
Among the evidence that surfaced was a Christmas card received by the Anglin family. It was allegedly signed by the brothers, and the handwriting was "confirmed" to be theirs. There was also a picture of John and Clarence that was supposedly taken in Brazil in 1975. Some forensic experts said the photo was "more than likely" the escaped pair, but the image isn't clear enough to provide indisputable proof.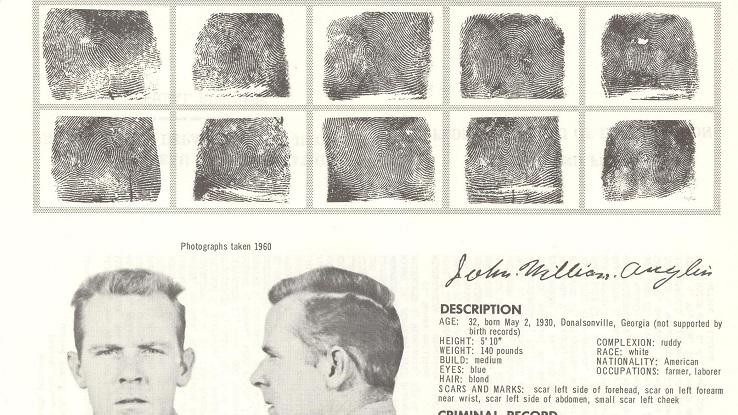 Robert Anglin, one of their brothers, confessed on his deathbed that he had been in contact with them until 1987, but he eventually fell out of touch. This was all revealed in a History Channel special that aired in 2015.
A Final Letter from John Anglin
In 2013, a letter writer claimed that all three men had made it that night. The sender was allegedly John Anglin. He claimed the other two men had since died, and he was dying of cancer at 83. He wrote that he wanted to make a deal to return, even if it meant going back to prison.
The letter was investigated, but the writer was never verified. It doesn't appear that anybody ever found the person who wrote the message, but it was believed to be legitimate at the time. Today, the truth of the men's fate remains an unsolved mystery.