What Do People Eat in Poland?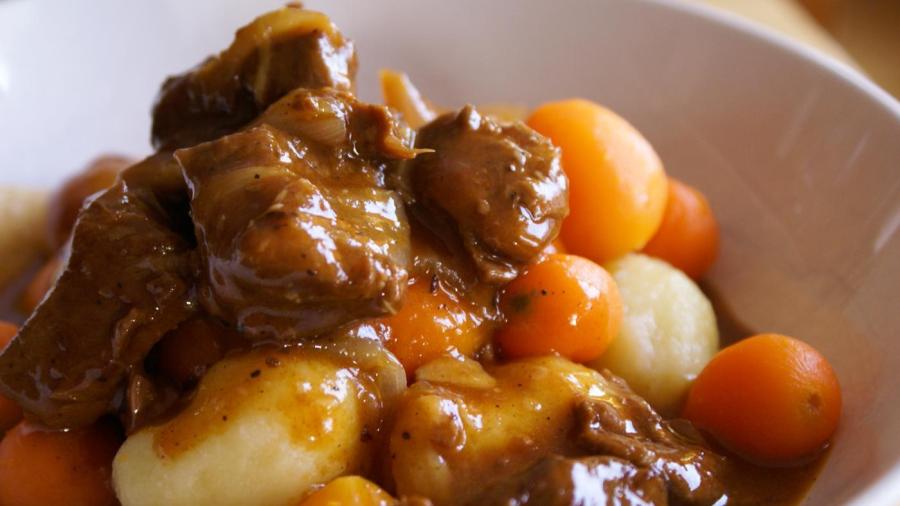 Traditional Polish dishes include stews and soups made from broth, meats and vegetables, pierogis, cucumber salad, fish, pork and other meats. Polish food is similar to Russian, Ukrainian and other Slavic countries' cuisines.
Bigos, one of Poland's national dishes, is a kind of hearty stew that contains cabbage, mushrooms and various meats. The most common meat additions are pork, bacon and Polish sausage, but duck or venison are sometimes used as well. Many Polish soups contain broth, beets and mushrooms.
Pierogis are a Polish staple that consist of dough filled with various ingredients, including cabbage, mushrooms, onions, cheese, potatoes, meats and many other fillings. The dough is fried or boiled and served hot. It is common to serve pierogis with sour cream.
In Poland, the main meal is served in the early to mid-afternoon. It usually consists of three courses, starting with a soup, then an appetizer and then the main course. Typical soups include beet borscht, tomato soup or a sour rye meal mash. Appetizers include herring served in cream, salads or cured meats. The main course is usually a meat-like chicken or a breaded pork cutlet. Some common traditional Polish deserts include sernik, which is a Polish cheesecake, and szarlotka, which are apple tarts.