How Do You Pay Baggage Fees for Delta Airlines at Check-In?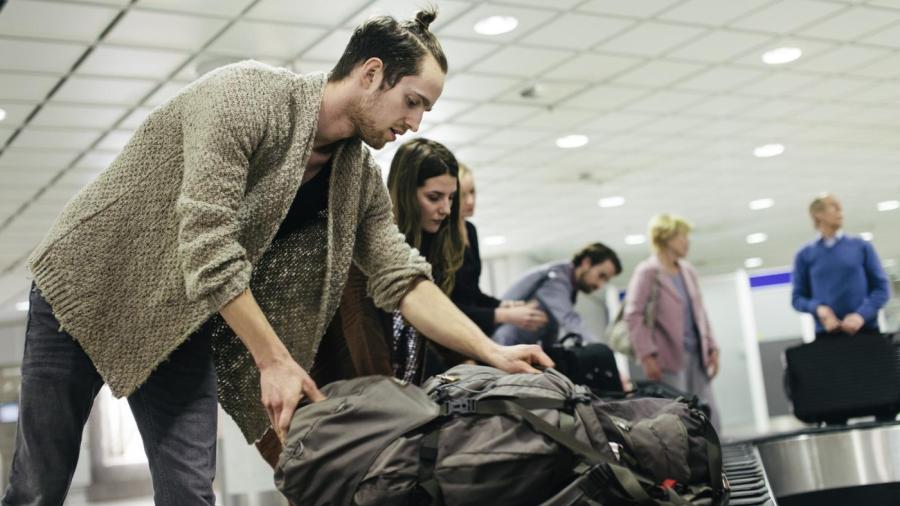 During online check-in for Delta Airlines, select the number of checked bags and pay applicable fees after accessing your itinerary. Alternatively, check in and pay baggage fees at Delta's airport kiosks, curbside check-ins or ticket counters. Drop pre-checked baggage at Delta baggage drops marked with red signs.
Delta Airlines charges $25 for one checked bag for main cabin passengers, and $35 for a second checked bag, as of August 2015. The standard checked bag allowance is 50 pounds and 62 inches of total length, width and height. Delta One, First and Business passengers have two free checked bags per flight, up to 70 pounds and 62 inches of length, width and height. Additional fees or restrictions apply when traveling internationally; for example, a second checked bag on a flight from North America to Europe costs $100.
For all Delta passengers, a third checked bag costs $150, and 4 to 10 additional bags cost $200 each. Delta allows no more than 10 checked bags per passenger and lowers that limit on especially crowded flights. Bags weighing 51 to 70 pounds accrue an additional $100 overweight baggage fee, and bags weighing 71 to 100 pounds cost an additional $200. Bags over 100 pounds are not permitted. Bags over 62 inches in combined length, width and height cost another $200, and bags larger than 80 inches total are not permitted.