What Ocean Beaches Are Closest to Kentucky?
As a landlocked state, Kentucky might not be the first place that comes to mind when you think of beach destinations. Believe it or not, there are amazing beaches just a road trip away!
In this article, we're taking a closer look at Kentucky, and the ocean beaches closest to it. Whether you're looking to learn about the rivers and lakes contained within the state, or the ocean beaches that are easily accessible by car, read on!
Where is Kentucky?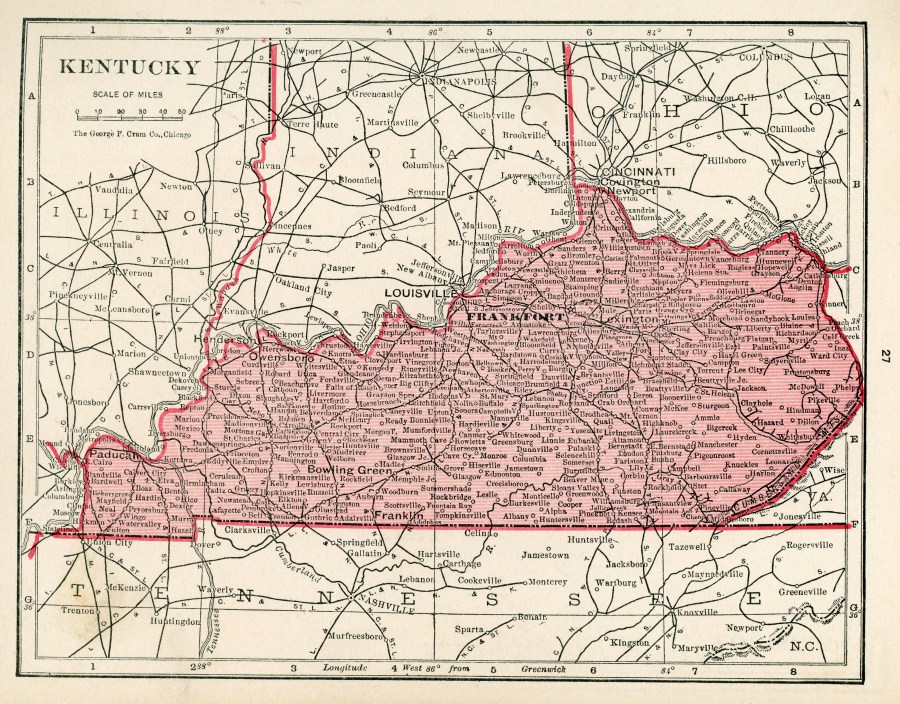 Kentucky is located in the eastern, south-central part of the USA. You can trace Kentucky to the west side of the Appalachian mountains. Seven states border Kentucky, making it landlocked. Despite its landlocked status, it has an impressive amount of running water, second only to Alaska.
The state has 45 major lakes, 12 major river basins, and large reservoirs. These include Lake Barkley, Wood Creek Lake, Crave Run Lake, and Lake Malone. Most surface water is rivers, streams, lakes, and wetlands. You'll find notable rivers like Cumberland, Green, Kentucky, and Levisa Fork. To the east of the Mississippi River, you'll find Lake Cumberland, the largest artificial lake in Kentucky.
Myrtle Beach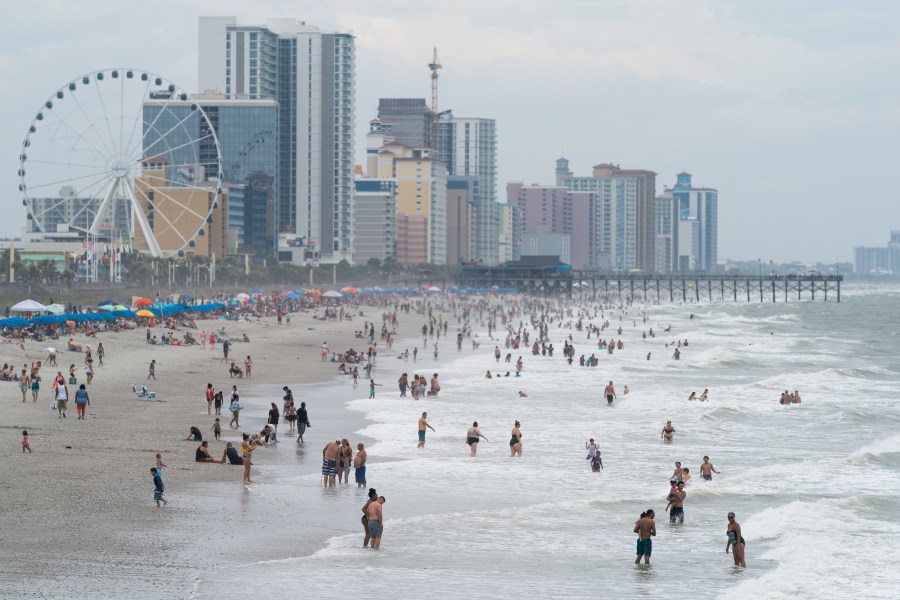 Myrtle Beach, located in Horry County in South Carolina, is a 586-mile drive from Lexington, Kentucky. You will need roughly nine hours to get there. Once you arrive, you'll find 60 miles of beaches; 14 unique communities; and an impressive 650 acres of arcades, souvenir stands, and restaurants to try out.
Located along the east coast and bordering the Atlantic, Myrtle Beach features only a part of the Grand Strand beach. The weather is fantastic and primarily subtropical. On average, the temperature sits at 77ºF. However, it can get to the 90s in the summer and the 30s in the winter. The Ripley's Aquarium is a wonderful place to delve under the sea and explore Myrtle Beach's marine life.
Kiawah Island
Head a few miles northeast of Myrtle Beach, and you'll find yourself at Kiawah Island. It's a well-known maritime habitat with 10 miles of shoreline and is the closest beach to Kentucky. The island also has a maritime forest spanning across its 10,000-acre barrier island. Driving out to Kiawah island from Lexington, Kentucky, should take roughly nine hours on the 564-mile track.
Located in Charleston County, this unique environment earned its name from the indigenous Kiawah people who once lived here. Kiawah is pronounced "KEY-uh-WAH" and is, for the most part, a gated community with limited access to rental agencies, property owners, and resort guests. That said, a road trip to Kiawah is worthwhile as an excursion trip to explore more than 100 lagoons, a saltwater marsh, the Kiawah River, and several estuaries brimming with marine life.
Virginia Beach
Navigate to where the Chesapeake Bay meets the Atlantic: the coastal white-sand beaches of Virginia Beach. It should take about nine hours on the 596-mile drive from Lexington, Kentucky. This expansive city covers 500 square miles – much larger than Washington D.C. or Manhattan. There are many activities across its 35 miles of shoreline, from swimming with dolphins to catching billfish.
Virginia Beach is, in fact, a city that can be reached much faster from North Carolina cities than from other cities in Virginia. Its popular 28-foot-wide Virginia Beach Boardwalk has been operating for over 130 years. It's also the largest city in the Hampton Roads region, characterized by mild winters and hot, humid summers.
Sandbridge Beach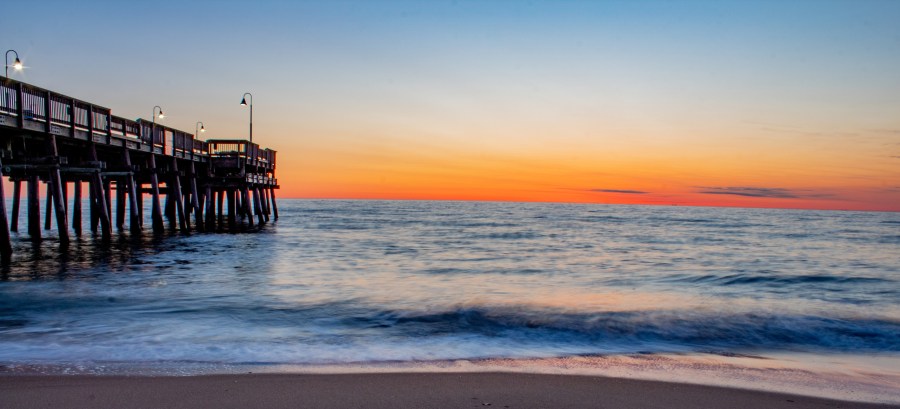 It should take a similar nine-hour drive across 604 miles from Lexington to Sandbridge Beach. Located 15 miles south of Virginia Beach's oceanfront district, this five-mile hideaway of breathtaking dunes and water sports activities is less crowded than the white-sand beach experience. From surfing to fishing and kayaking, you're free to do as you please.
Little Island Park's pier is a sweet spot at the edge of town where you'll spot seabirds walking along marshes and seeking refuge by the pier. Overall, it's quiet, serene, uncrowded, and open year-round.
Top Freshwater Beaches in Kentucky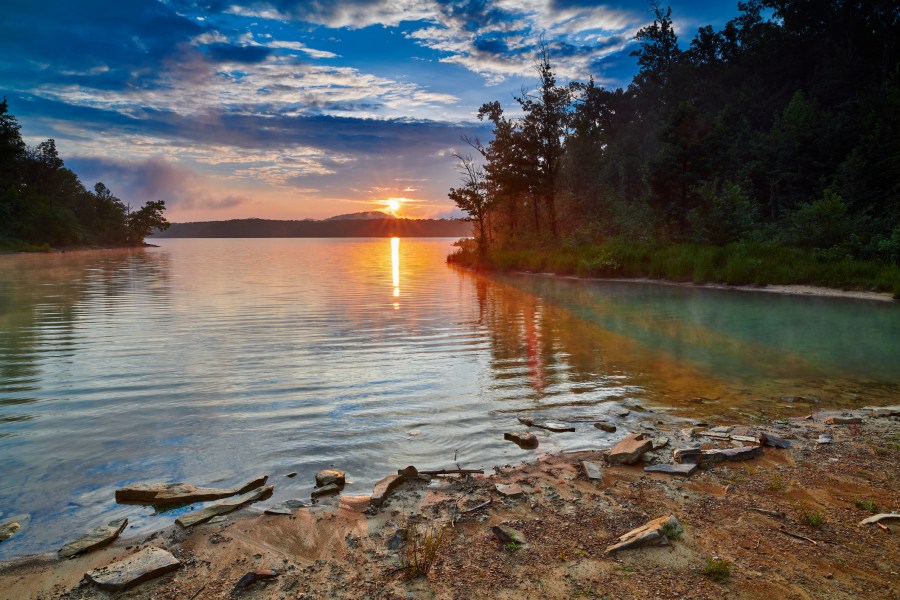 If you don't want to travel miles away for coastal getaways, Kentucky offers some fabulous freshwater beaches where you can swim, snorkel, and build sand castles. Here are our top picks of the top freshwater beaches right within Kentucky.
Lake Barkley State Resort Park
You'll find Lake Barkley State Resort Park near Cadiz in Trigg County, roughly three hours and 235 miles from Lexington. It's the second largest lake in Kentucky, with gorgeous lake views, sandy shores, and water sports activities like bass fishing. Lake Barkley has an impressive 1,004 miles of shoreline. It's also a reservoir created through the Barkley Dam construction project of the Cumberland River.
Lake Malone State Park
Lake Malone State Park is located near Dunmor, Kentucky. It boasts sandstone cliffs, a gorgeous hardwood forest, and a rock bridge making up its 788-acre lake and a 338-acre park. Lake Malone is also a reservoir from Rocky Creek with fishing boats and odd petroglyphs between 650 and 2,000 years old found in Newspaper Rock.
Pennyrile Forest State Resort Park
The Pennyrile Forest State Resort Park overlooks Pennyrile Lake near Dawson Springs. You'll find cruising paddle boats, hiking adventures, and mountain biking trails here. Pennyrile Lake is home to an impressive marine life, including bluegills, channel catfish, crappies, and largemouth bass.