Only the Good Die Young: Musicians Who Passed Away Before the Age of 30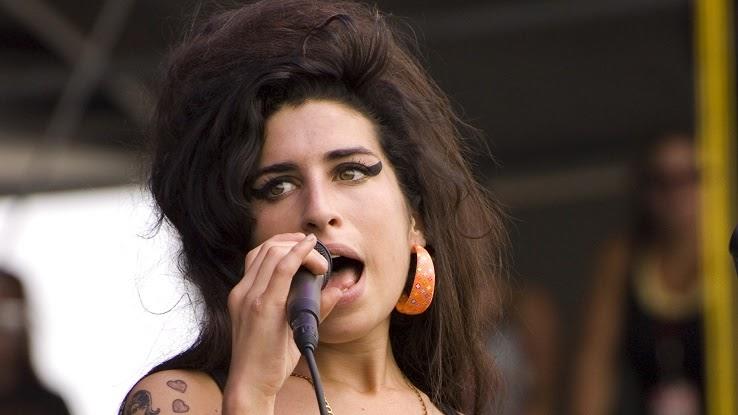 Musicians have the ability to tell stories through their music, and those stories can be either tragic or beautiful. Behind the scenes, many talented stars face demons every day. Whether they struggle with addiction or mental health issues, the end result is sometimes tragic.
In some cases, some of the world's most promising musicians didn't survive to see the age of 30. Hearing that their favorite stars died so young is painful for music lovers around the world as well as family and friends. Maybe it's true that only the good die young, but at least their music lives on forever.
Ian Curtis
As the frontman of the post-punk group Joy Division, Ian Curtis' lyrics were filled with dread and sadness that reflected his own journey through life. The British native suffered from depression, which was further aggravated by his epilepsy. In 1980, Joy Division was ready for its first tour across North America.
Unfortunately, Curtis' depression got the best of him, and he committed suicide on May 18, 1980, at the age of 23. As a result, Joy Division's tour was canceled. The group disbanded, and the members reformed as synth-pop group New Order.
Avicii
Tim Bergling, who was better known as Avicii, was one of electronic music's brightest stars. His 2011 single "Levels" became one of the biggest dance tracks of the decade. In 2013, Avicii released his debut album, True, which features the number-one hit "Wake Me Up."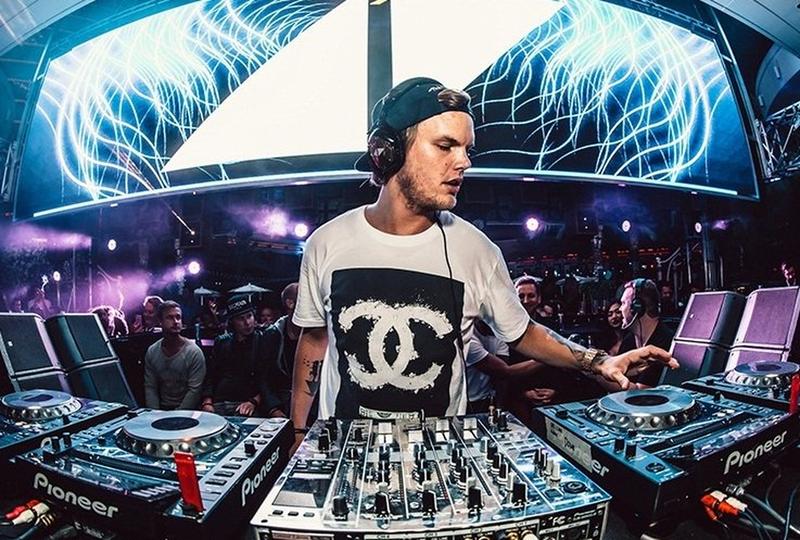 Over the years, the Swedish native performed in numerous countries for his devoted fans. When the touring lifestyle became too much for him, he stopped touring in 2016. On April 20, 2018, Avicii committed suicide at the age of 28. Countless tributes to the artist quickly followed, including a wax statue in NYC's Madame Tussauds museum.
Jimi Hendrix
Seattle native Jimi Hendrix found most of his fame while living in London. His 1967 album Are You Experienced dominated the U.K. airwaves with the tracks "Purple Haze" and "The Wind Cries Mary." Hendrix made a statement in the U.S. with his mesmerizing rendition of "The Star-Spangled Banner" at Woodstock.
On September 18, 1970, Hendrix died at the age of 27 from choking on his own vomit after combining sleeping pills with alcohol. Although he was only supposed to take a single sleeping tablet, he took nine. The choice was deadly, considering the pills were often administered in half-tablet doses.
Kurt Cobain
In 1987, Kurt Cobain started the grunge band Nirvana without realizing how impactful the band would become. Nirvana's 1989 debut album, Bleach, helped solidify the grunge sound, which became extremely popular in the '90s. Cobain became the unofficial poster boy of Generation X as a result.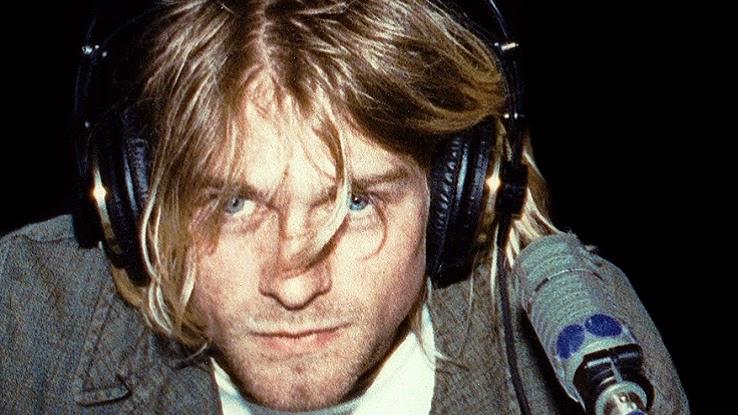 During his time in Nirvana, Cobain suffered from depression and drug abuse. On April 8, 1994, he committed suicide via a self-inflicted gunshot wound at the age of 27. Many still believe the death was suspicious. Regardless, the rock scene lost one of its most influential artists. Without Cobain, the entire landscape of rock music would have been different.
Otis Redding
Georgia native Otis Redding dropped out of high school to perform alongside Little Richard. He was discovered by Atlantic Records after a recording session with Booker T. & the M.G.'s. In 1964, he delivered his debut album, Pain in My Heart.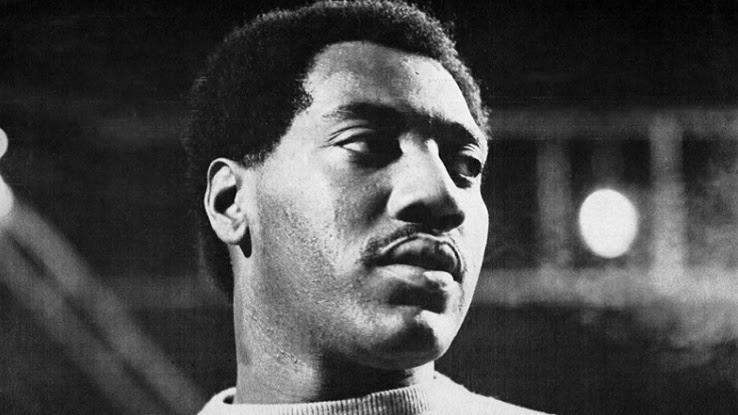 On December 10, 1967, Redding died at the age of 26 following a plane crash. The following month, his single "(Sittin' on) The Dock of the Bay" was released to major success. It became the first posthumous single to hit number one in the United States and earned the late artist two Grammys.
Tupac Shakur
Rapper Tupac Shakur was born in NYC, but he represented the West Coast with his music. His 1991 debut album, 2Pacalypse Now, solidified Shakur as a controversial figure in hip hop. Outside of music, he starred in the films Juice, Poetic Justice and Gang Related.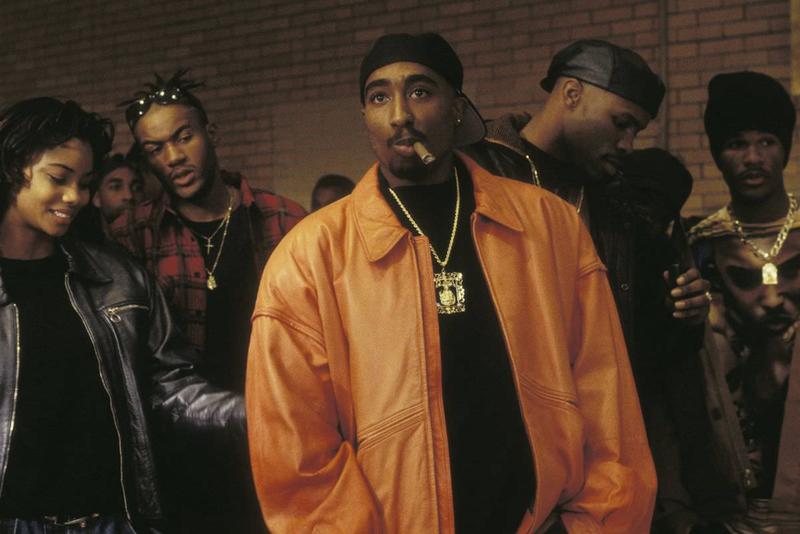 On September 7, 1996, Shakur attended a Mike Tyson fight with Death Row Records co-founder Suge Knight. After the fight, he got into a confrontation with gang member Orlando "Baby Lane" Anderson. While driving home, he was killed in a drive-by shooting at the age of 25.
Selena
In the '90s, Selena dominated the Latin charts with singles such as "No Debes Jugar" and "Amor Prohibido." Her 1992 studio album Entre a Mi Mundo spent eight straight months at number one on the U.S. Billboard Regional Mexican Albums chart. Her 1993 studio album Selena Live earned her a Grammy for Best Mexican/American Album.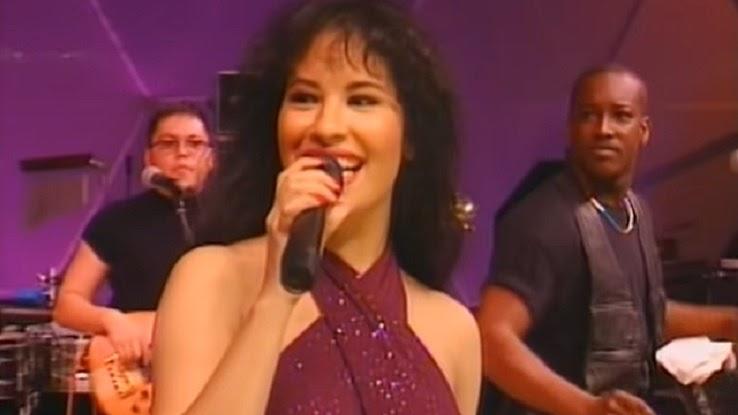 On March 31, 1995, the singer was shot and killed at the age of 23 by her business partner Yolanda Saldívar. Months after Selena's death, her fifth studio album, Dreaming of You, was released. It became her first number one album in the United States.
Randy Rhoads
Randy Rhoads combined his love for metal and classical music to create a unique offering. The guitarist was an original member of Quiet Riot before joining Ozzy Osbourne. His work earned him numerous accolades, including Best Heavy Metal Guitarist from Sounds magazine in 1981.
On March 19, 1982, Rhoads boarded a small plane in Florida on a quick flight to take aerial photos. Unfortunately, the pilot clipped the group's tour bus while presumably trying to "buzz" it and crashed, ending Rhoads' life at the age of 25. In 1987, Osbourne released a compilation of music with Rhoads titled Tribute. In 1993, Quiet Riot followed suit with the compilation The Randy Rhoads Years.
Sid Vicious
After bassist Glen Matlock exited the Sex Pistols in 1977, Sid Vicious became the perfect replacement. Vicious got the gig because he showed up to every show as a fan. While he had no experience playing bass, his onstage antics got people talking.
On February 2, 1979, Vicious was found dead from a drug overdose at the age of 21. Because of his behavior, funeral homes in New York City refused to hold funeral services for the musician. Vicious was inducted into the Rock and Roll Hall of Fame as part of the Sex Pistols in 2006.
Mac Miller
Pittsburgh Rapper Mac Miller broke into the mainstream with his 2011 single "Donald Trump." The song ignited a feud between Miller and Trump, who thought he deserved royalties. His debut album, Blue Slide Park, topped the Billboard Top 200 chart and helped kick off a successful career.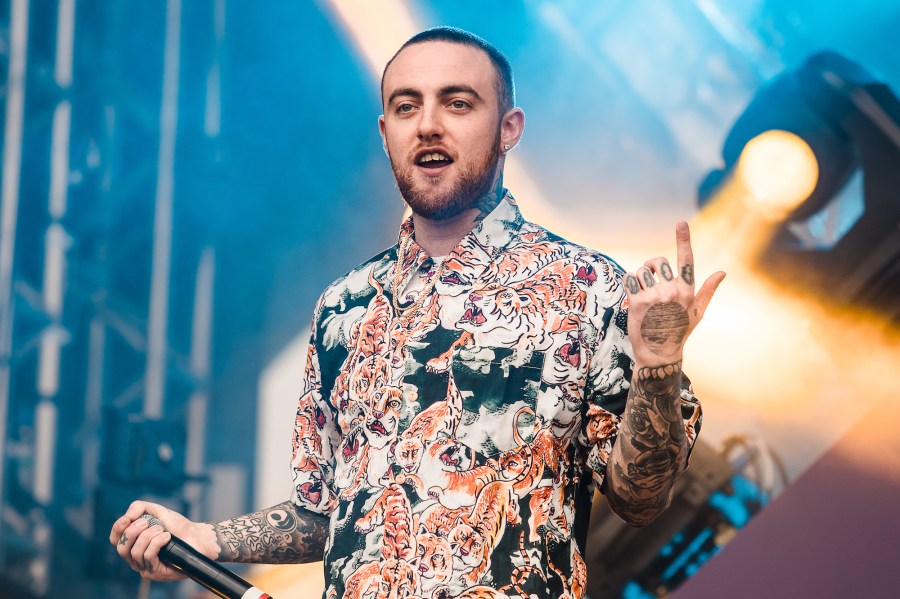 Throughout his life, Miller dealt with substance abuse. On September 7, 2018, he was found dead from a drug overdose at the age of 26. His death came days before the rapper was set to embark on a tour supporting his album Swimming. The Mac Miller Fund was created to help musicians dealing with substance abuse.
Frankie Lymon
New York native Frankie Lymon found success as the lead singer of The Teenagers. In 1956, the group had their biggest hit with "Why Do Fools Fall in Love." The Teenagers split up while touring in Europe, and Lymon embarked on his own solo career.
While the group had been successful, Lymon had trouble getting his solo career off the ground. Sadly, he started to abuse drugs. On February 27, 1968, Lymon died at the age of 25 from a drug overdose. In 1998, his life was dramatized in Gregory Nava's film Why Do Fools Fall in Love.
Hillel Slovak
Hillel Slovak co-founded the Red Hot Chili Peppers in 1983. He exited the band for a brief time to work on the album What Is This?, but he returned for the band's self-titled album. The guitarist helped write a handful of songs, including "Get Up and Jump" and "Out in L.A."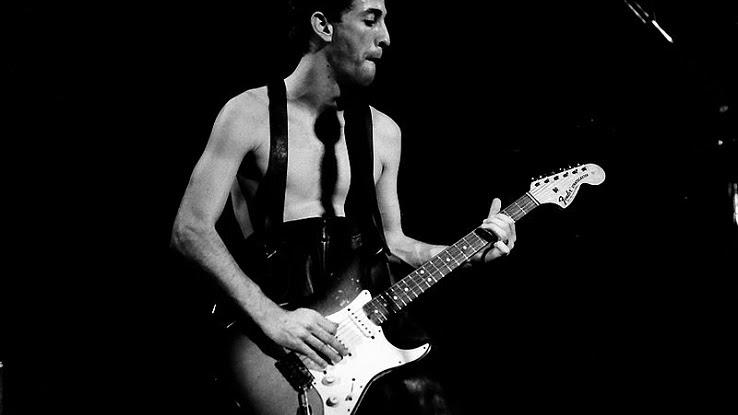 Slovak's drug use caused tension between him and the band. After a European tour, he distanced himself from the other band members. On June 25, 1988, he died from a drug overdose at the age of 26. Red Hot Chili Peppers paid tribute to Slovak with songs such as "Otherside."
Shannon Hoon
In 1990, Indiana singer Shannon Hoon formed Blind Melon. The band's 1992 self-titled studio album delivered hits such as "No Rain" and "Tones of Home." While supporting the album, the band toured with The Rolling Stones, Lenny Kravitz and Neil Young.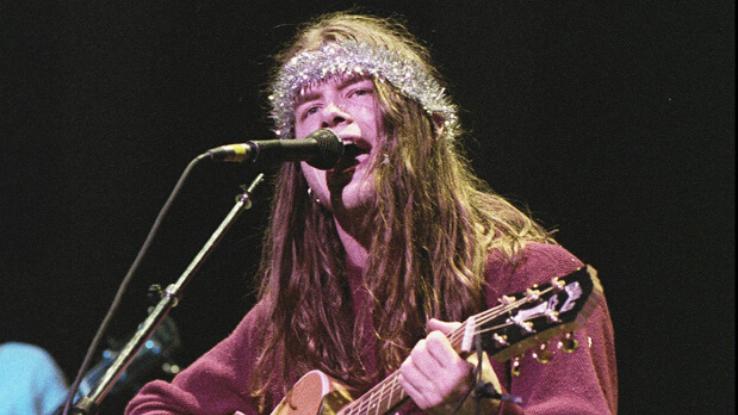 While on the road, Hoon became addicted to drugs and alcohol, leading to several stints in rehab. Despite efforts at treatment, Hoon was found dead on the tour bus from a drug overdose at the age of 28 on October 21, 1995. Blind Melon disbanded in 1999 and then reformed with a new singer in 2006.
Bradley Nowell
Bradley Nowell's love for reggae and rock led to the formation of Sublime. The band signed to Skunk Records, who released their albums 40oz. to Freedom and Robbin' the Hood. Sublime's growing popularity in Southern California landed them a spot on the Warped Tour in 1995.
Nowell spent a portion of his career struggling with drug addiction. After the birth of his son, Jakob, he tried to get clean. Despite those efforts, Nowell was found dead on May 25, 1996, from an overdose at the age of 28. Following his death, Sublime gained commercial and critical success.
Chris Bell
Chris Bell formed power pop group Big Star with longtime friend Alex Chilton. Following the disappointing sales of #1 Record, Bell exited the band in 1972. The artist began working on his solo studio album, and in 1978, he released the single "I Am the Cosmos."
On December 27, 1978, Bell was driving from band rehearsal when he lost control of his car. At the age of 27, he died in a car accident after a pole landed on top of his car. In 1992, his solo album, I Am the Cosmos, was finally released to the public.
Andrew Wood
Singer Andrew Wood was poised for greatness with the band Mother Love Bone. The band's 1989 EP Shine became a grunge rock classic and elevated the Seattle music scene. With a history of drug addiction, Wood checked himself into rehab while working on the band's debut album.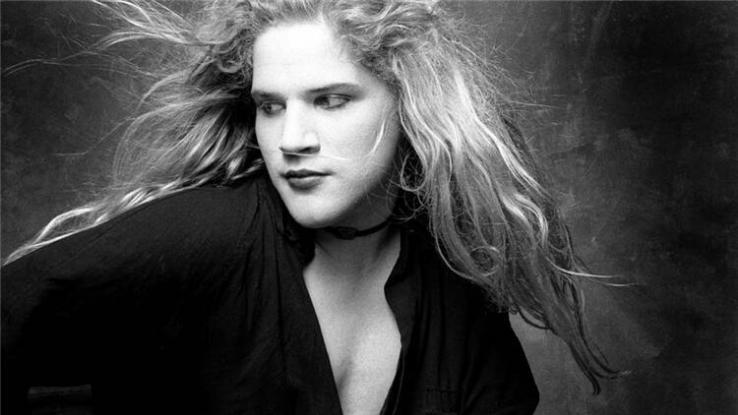 On March 16, 1990, Wood sadly succumbed to the danger of addiction. He was found dead from an overdose at the age of 24. Mother Love Bone's debut album, Apple, was slated to be released days later. The record was pushed to July by the record label. Mother Love Bone's breakup led to the formation of Pearl Jam.
The Rev
James Owen Sullivan, who is better known as The Rev, formed Avenged Sevenfold in 1999. While he was a drummer, Sullivan wrote a handful of the band's songs, including "A Little Piece of Heaven" and "Afterlife." During his time with Avenged Sevenfold, he received many accolades for his drumming abilities.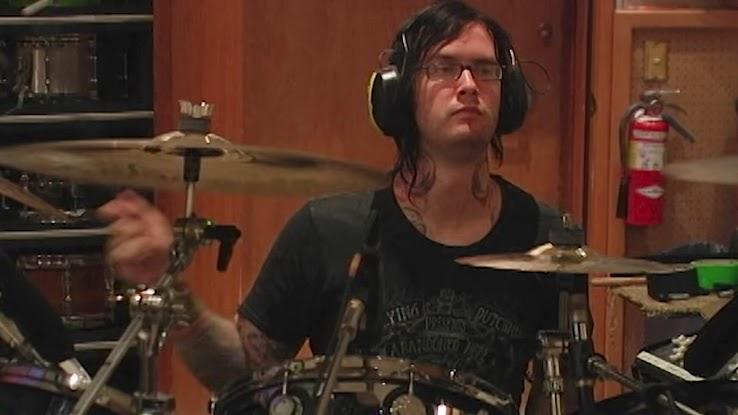 On December 28, 2009, Sullivan died at the age of 28 from an opioid overdose. Before his death, he completed work on Avenged Sevenfold's 2010 studio album Nightmare. The album includes the number one single "So Far Away," which is a tribute to Sullivan.
Juice WRLD
Jarad Anthony Higgins, who is better known as Juice WRLD, shot onto the Billboard charts with the release of the 2018 single "Lucid Dreams." The rapper's debut album, Goodbye & Good Riddance, peaked at number four on the Billboard Top 200 chart. In 2019, he landed the opening spot on Nicki Minaj's winter tour.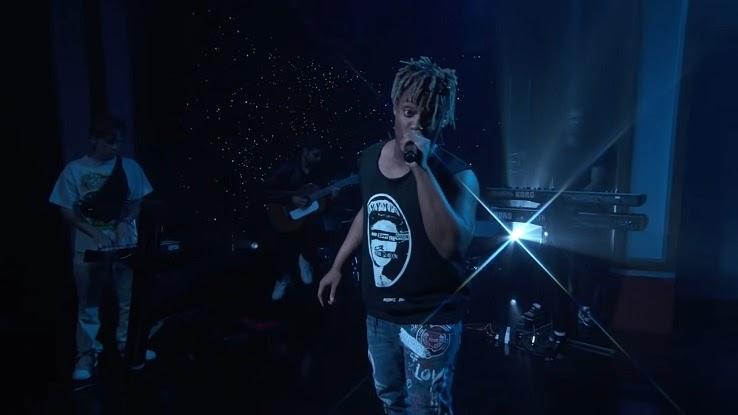 After landing in Chicago's Midway Airport on December 8, 2019, Juice WRLD experienced seizures allegedly brought on by an opioid overdose while attempting to hide drugs from the authorities. The artist died at Advocate Christ Medical Center in Oak Lawn, Illinois, hours later at the age of 21.
Mitch Lucker
Vocalist Mitch Lucker became a pillar in deathcore with Suicide Silence. The band's debut album, The Cleansing, became a massive success for Century Media Records. Lucker toured the world with acts such as Megadeth, Disturbed and Black Label Society.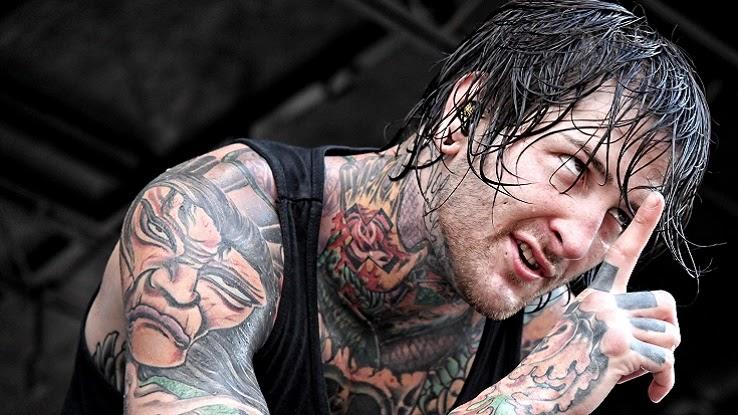 On November 1, 2012, Lucker was involved in a motorcycle accident in Huntington Beach, California, and passed away from his injuries at the age of 28. The following month, Suicide Silence held a benefit concert called Ending Is the Beginning. Proceeds from the concert went into a fund for the future educational costs of Lucker's daughter, Kenadee.
Tim Buckley
Singer-songwriter Tim Buckley dove into folk rock with the release of his 1966 self-titled debut album. Over the years, the Washington D.C. native continued to deliver studio albums regularly on Elektra Records and Straight Records. Unfortunately, none of his music sold well at the time.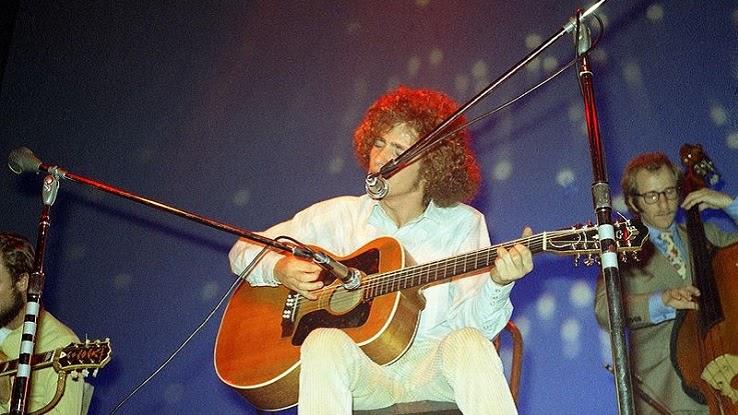 Because of his lack of success, Buckley turned to drugs and alcohol. On June 29, 1975, he took some drugs from his friend, Richard Keeling. Hours later, he was pronounced dead from an overdose at the age of 28. His son, Jeff, continued his legacy with his cover of Leonard Cohen's "Hallelujah."
Nick Drake
Singer-songwriter Nick Drake landed his Island Records contract when he was 20 years old. With his debut album, Five Leaves Left, the British native had an engrossing sound. Unfortunately, Island Records failed to promote Drake's music. Because of this, Drake rarely played live or did interviews with publications.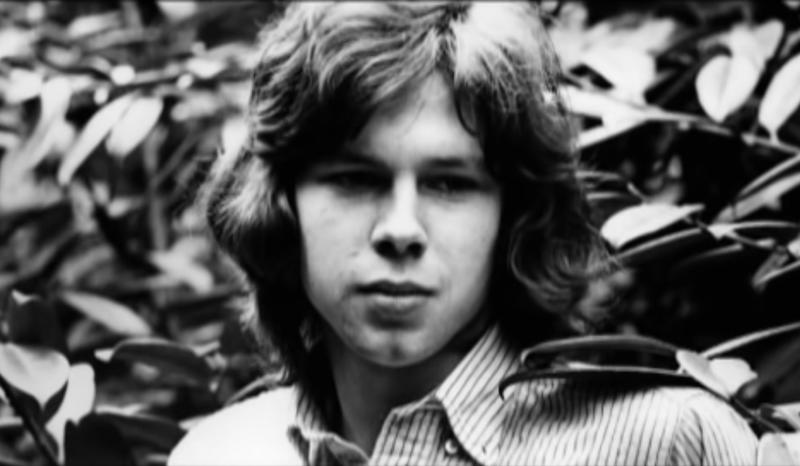 Island Records' lack of promotion increased the star's depression. On November 25, 1974, Drake died from an overdose at the age of 26. Following his death, his three studio albums started to gain traction, and placements in film soundtracks helped introduce his music to a wider audience.
Christina Grimmie
Singer Christina Grimmie got the chance of a lifetime by competing on The Voice. Following the show, the New Jersey native took part in the charity single "Love Song to the Earth." She continued making music with 2016's Side A EP.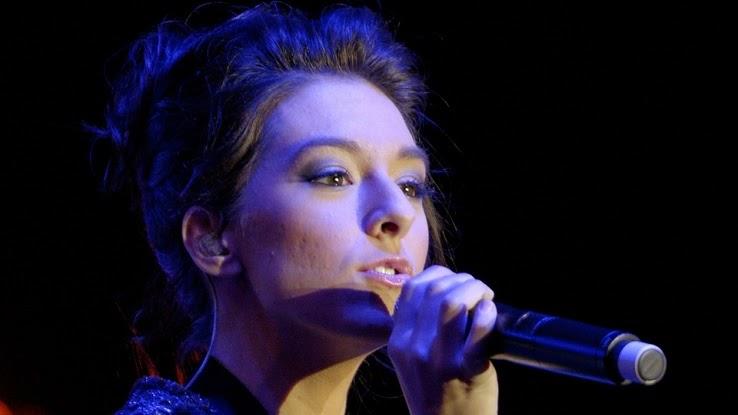 On June 10, 2016, the 22-year-old was killed by an obsessed fan following a performance inside Orlando's The Plaza Live. With the Pulse shooting happening the next night, this reignited a national debate on gun control. One year after her death, Grimmie's final studio album, All Is Vanity, was released.
Cliff Burton
Cliff Burton joined Metallica following the departure of founding bassist Ron McGovney. After the success of their debut album, Kill 'Em All, Burton and Metallica played shows alongside Bon Jovi, Raven and Venom. Over time, his songwriting skills became a major asset for the iconic band.
On September 27, 1986, Burton was traveling with the band on their tour bus in Sweden when the driver lost control. The bassist was thrown through the window, and the bus rolled on top of him, crushing him. The metal world lost the beloved musician at the age of 24.
Hank Williams
Hank Williams became a country superstar with his cover of "Lovesick Blues." His 1951 debut studio album, Hank Williams Sings, features a slew of songs written between 1946 and 1949. Aside from his country music, Williams released religious material under the name Luke the Drifter.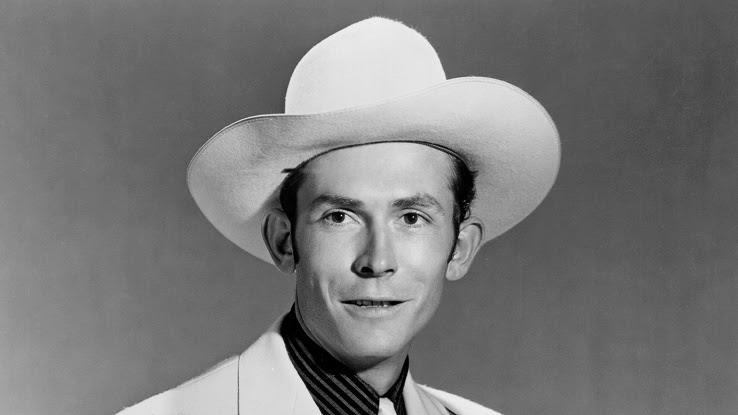 Williams was plagued with alcohol and drug abuse that stemmed from chronic back pain. While traveling to Ohio on January 1, 1953, Williams died from heart failure at the age of 29. His relatives have continued his music legacy since his death. In 1987, he received a posthumous Grammy Lifetime Achievement Award for his contributions to music.
Aaliyah
At 14-years-old, R&B singer Aaliyah had her first taste of stardom with her debut album, Age Ain't Nothing but a Number. While she achieved success at a very young age, the NYC native still graduated from high school with a 4.0 GPA. In 2000, Aaliyah made her film debut in Romeo Must Die.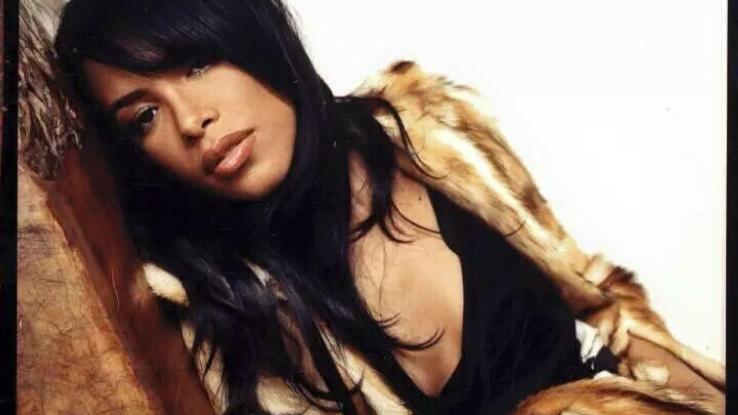 On August 25, 2001, she was filming the music video for her single "Rock the Boat" in the Bahamas. Unfortunately, she never reached the end due to an intoxicated pilot. Aaliyah died in a plane crash at the age of 22 along with eight other people.
The Notorious B.I.G.
Christopher Wallace, who is better known as The Notorious B.I.G., was the East Coast's premier rapper. His 1994 debut album, Ready to Die, landed on countless Best of 1994 lists. Aside from his music, Wallace's feud with Tupac Shakur drew major attention to hip hop.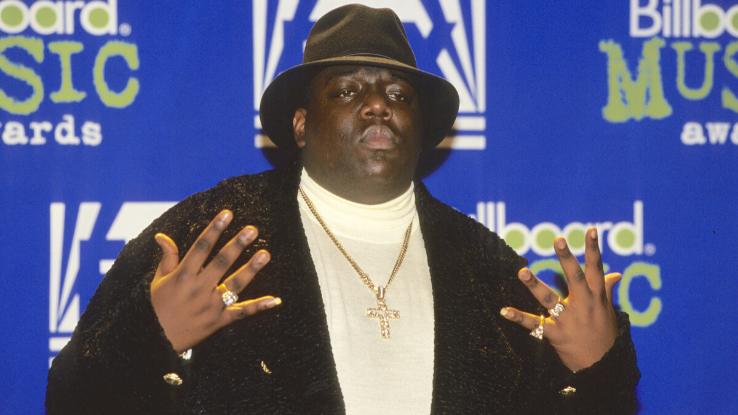 After leaving a Soul Train Music Awards after party, Wallace was killed in a drive-by shooting on March 9, 1997. Weeks after the 24-year-old's death, his sophomore studio album, Life After Death, was released. The album helped make the grittiness of gangsta rap more accessible to a wider audience.
Amy Winehouse
English singer Amy Winehouse blew everyone away with her eclectic blending of genres and her soothing voice. Her 2006 sophomore studio album, Back to Black, showcased her talent for the world to see. The lead single "Rehab" became a top 10 hit in the United States, Spain, Hungary, Norway and the U.K.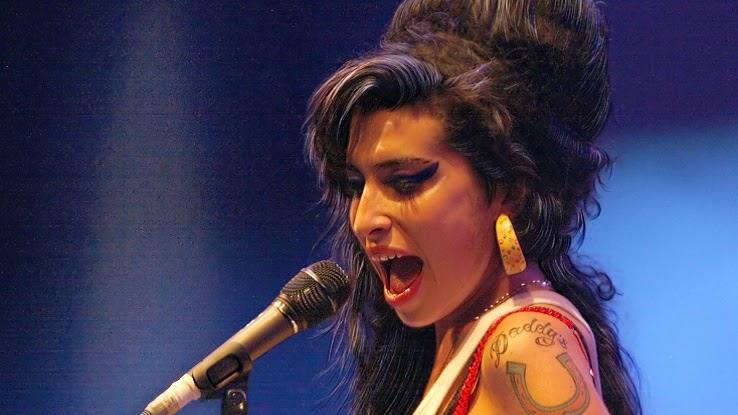 Winehouse's battle with addiction resonated in her music, especially "Rehab." On July 23, 2011, she died in her home from alcohol poisoning at the age of 27. Months after her death, a collection of unreleased music titled Lioness: Hidden Treasures was unveiled.
Buddy Holly
In the '50s, Buddy Holly was the rock frontman everyone wanted to be. After performing with The Crickets, Holly went solo with his 1958 self-titled debut album on Coral Records. Months after its release, Decca Records released That'll Be the Day, which compiled several of his singles from the label.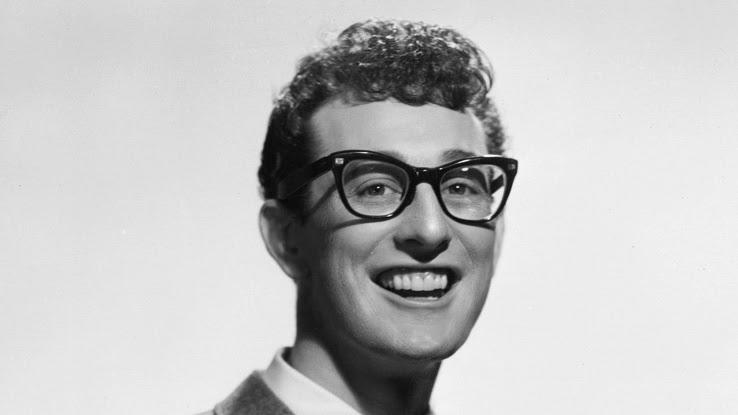 On February 3, 1959, Holly was traveling by plane to his next gig in Minnesota. Unfortunately, the plane crashed, and the 22-year-old perished instantly along with Ritchie Valens and The Big Bopper (J.P. Richardson). Elvis Presley, The Beatles and Elvis Costello all acknowledged Holly's influence on their music. Don McLean's hit single "American Pie" was inspired by the tragic plane crash.
Janis Joplin
Janis Joplin found success performing with Big Brother and the Holding Company. With the band backing her, she unveiled classics such as "Piece of My Heart" and "Down on Me." In 1969, she released her debut album, I Got Dem Ol' Kozmic Blues Again Mama!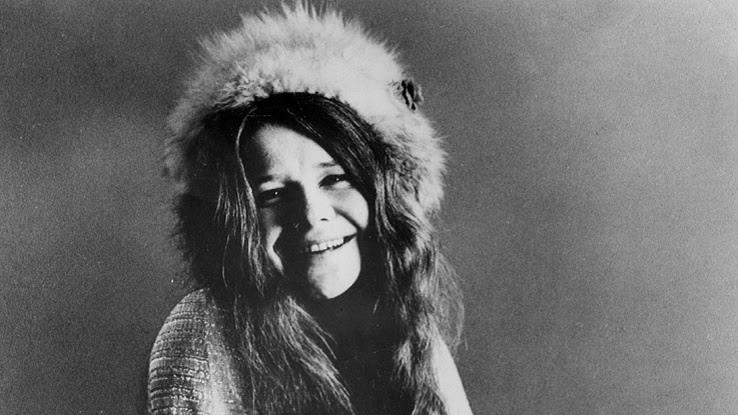 While working on her solo material, Joplin's drug addiction became an issue. On October 4, 1970, the singer died at the age of 27 from a drug overdose. Months after her death, Joplin's third studio album, Pearl, was released and topped the charts. In 1995, Joplin was inducted into the Rock and Roll Hall of Fame.
Jim Morrison
Florida native Jim Morrison kept everyone on their toes as the frontman for The Doors. The rock band turned into everyone's obsession with the release of their 1967 self-titled debut album. Singles such as "Light My Fire," "Touch Me" and "Riders on the Storm" raced to the top of the charts.
On July 3, 1971, Morrison was found dead at the age of 27. Because no autopsy was performed, an official cause of death was never determined. Following his death, The Doors released three more studio albums, including 1978's An American Prayer. Singers such as Scott Weiland and Glenn Danzig were inspired by Morrison.