What Is Michelangelo Famous For?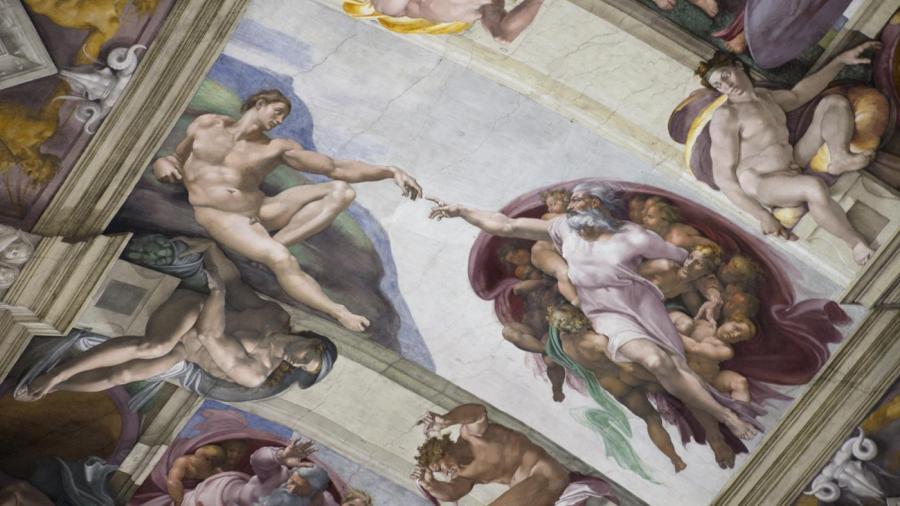 Michelangelo was a famous artist from the Renaissance period whose works include sculptures and paintings. His "David" and the "Pietà" are his two most famous sculptures. His paintings include the ceiling of the Sistine Chapel.
Cardinal Jean de Bilhères-Lagraulas commissioned Michelangelo for the "Pietà" when the sculptor was only 24. Originally situated at the cardinal's tomb, the sculpture of Mary grieving over the body of Jesus is now in St. Peter's Basilica in Vatican City. According to legend, Michelangelo carved his signature into the scarf across Mary's chest upon hearing pilgrims attribute the work to another sculptor. It is the only of his sculptures bearing his signature.
Returning to Florence in 1499, Michelangelo took over the commission to complete the sculpture of "David" from a 17-foot piece of marble. The statue is a prized possession of the city of Florence.
In 1505, the newly elected Pope Julius commissioned Michelangelo to create his tomb, which was to include 40 statues over a period of five years. However, the Pope had other projects that interrupted Michelangelo's work, including painting the ceiling of the Sistine Chapel. While Michelangelo did not consider himself primarily a painter, the ceiling remains one of the great art masterpieces of the Renaissance.