Queen Elizabeth and the Line of Succession in the Royal Family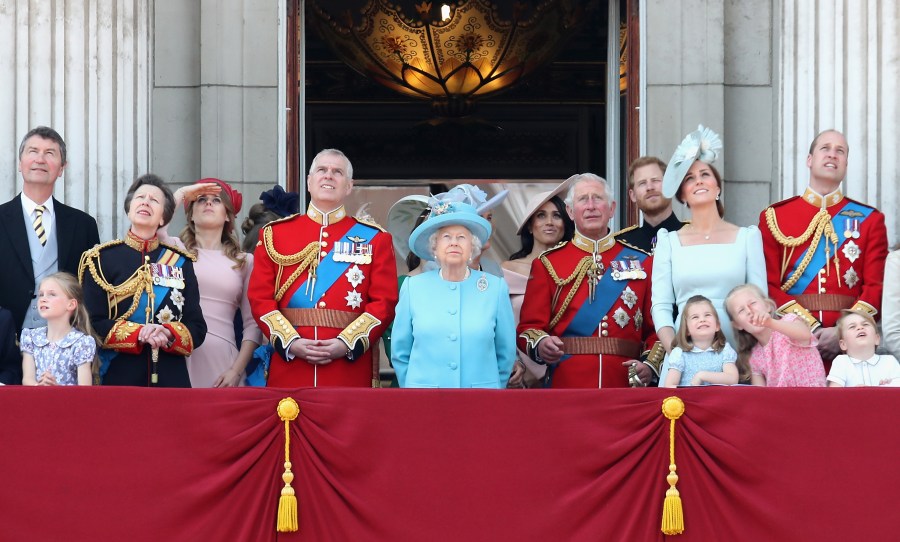 Elizabeth II reigned as Queen of the United Kingdom for 70 years and 214 days, the longest reign of any British monarch or female head of state. Her reign encompassed major political changes in her country, including the Troubles in Northern Ireland, the decolonization of Africa, and the United Kingdom's withdrawal from the European Union ("Brexit").
When Queen Elizabeth II died on September 8, 2022, her eldest son, Charles III, long the heir apparent, ascended to the throne of England. This article will discuss the rules of succession for the British monarchy as well as the members of the British Royal Family.
Titles and Line of Succession
Succession to the throne is governed by the Bill of Rights and the Act of Settlement. Under current British law, the crown is inherited by the sovereign's eldest child. This succession is effective immediately upon the death of the sovereign, even though the official coronation may not take place until months later, after an appropriate period of mourning. Thus Charles became king as soon as his Elizabeth died. His wife, Camilla, became the Queen Consort.
In the event that the reigning sovereign has no offspring, the crown would be inherited by a collateral descendant — a relative descended from a sibling of the sovereign's ancestors, and thus a nephew, niece, or cousin of the sovereign.
Now that Charles is the King of England, the new heir apparent is his eldest son, Prince William. In the event that Charles III dies or abdicates the throne, William would become the new king. This scenario would then make Prince George, William's eldest child, the new heir apparent.
In the past, factors like gender and religion played a larger role in determining who would be the heir apparent, but changes to British law over the years have made these less relevant. For example, male heirs used to have a stronger claim to the throne than female heirs but the Succession to the Crown Act of 2013 specifies that the order of succession no longer depends on gender. However, there are still certain historical restrictions on who is eligible to become a monarch that remain in effect today. Under current law, a Catholic cannot ascend to the throne but a Protestant married to a Catholic can.
The Royal Family
Queen Elizabeth II was the granddaughter of King George V. George V was the first British monarch to belong to the House of Windsor, meaning that Elizabeth's direct descendants also belong to the Windsor family tree. Elizabeth became queen on February 6, 1952, when her father, King George VI, died after a 15-year reign.
On November 20, 1947, Elizabeth married Phillip Mountbattan, a prince of Greek and Danish descent. In order to gain permission from George VI to marry Elizabeth, Phillip had to relinquish his Greek and Danish royal titles and become a naturalized British citizen. Upon marrying Elizabeth, Phillip was granted the new title of Prince Phillip, Duke of Edinburgh. Due to existing British law, his marriage to Elizabeth did not give him the title of king when she ascended to the throne, as he was not a descendant of George VI, but rather Consort of the Queen.
Queen Elizabeth and Prince Phillip had four children: Charles, Anne, Edward and Andrew. All four of Queen Elizabeth's children were given distinct royal titles. Charles was the Prince of Wales, Anne is the Princess Royal, Edward is the Earl of Wessex and Andrew is the Duke of York. As the eldest, Charles was officially named the heir apparent by his mother in 1969, when she bestowed the title Prince of Wales on him.
Grandchildren and Great-Grandchildren
In addition to her four children, Queen Elizabeth is survived by her eight grandchildren and three great-grandchildren.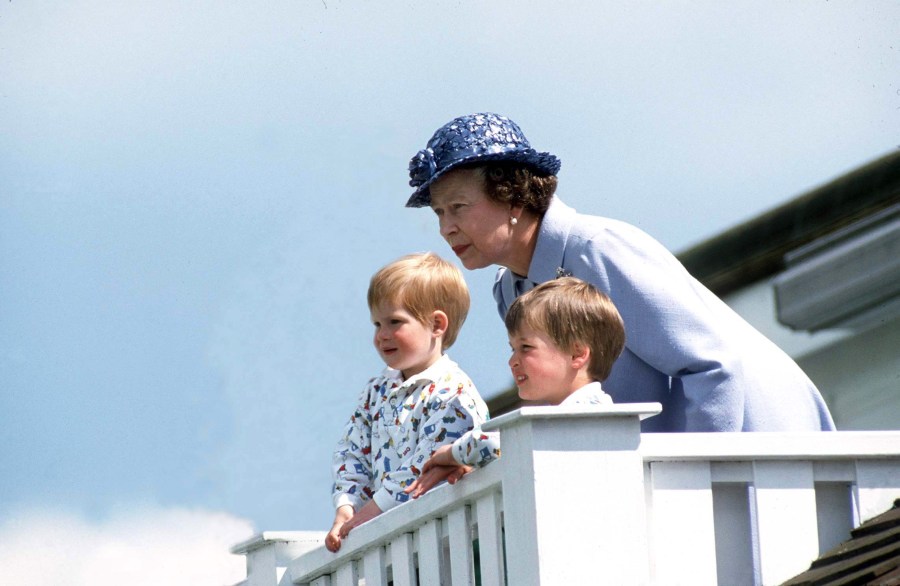 Elizabeth's first grandchild, Prince William, was born to Charles Prince of Wales and his first wife Princess Diana Spencer in 1982. Prince Harry, their second son, was born two years later in 1984. But Charles and Diana had a tumultuous relationship and they divorced on August 28, 1996, after fifteen years of marriage. Princess Diana died in a tragic automobile accident on August 31, 1997.
When his father Charles became king, Prince William of Wales, his eldest son, became the heir apparent. On April 29, 2011, Prince William married Catherine Middleton, who was given the title Princess of Wales. They have two children, George and Charlotte. Should Prince William ever become king, his son George would become the new heir apparent.
Prince Harry, Duke of Sussex, married Meghan Markle on May 19, 2018, making her the Duchess of Sussex. However, on January 8, 2020, Harry and Meghan announced on Instagram that they were going to "step back" as senior members of the royal family. This meant that they would no longer represent the queen. They also announced that they would become financially independent and split their time between the United Kingdom and North America, though they do retain certain royal titles and privileges.
Elizabeth's other grandchildren include Peter Phillips, son of Anne; Zara Tindall, daughter of Anne; Princess Beatrice of York and Princess Eugenie of York, both daughters of Andrew; Lady Louise Windsor, daughter of Edward; and James, Viscount Severn, son of Edward.
Elizabeth's grandson Peter and his wife Autumn have two children, Savannah and Isla.