What Are the Major Landforms in Arizona?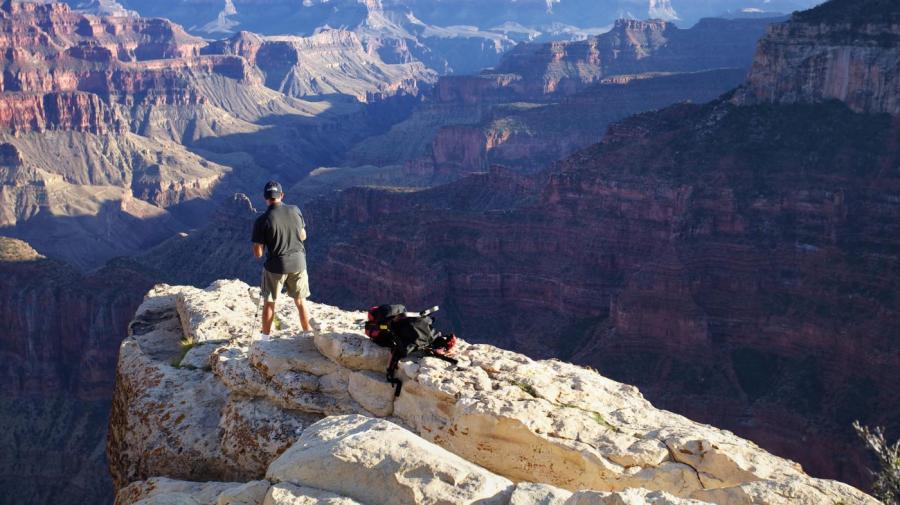 Some major landforms in Arizona are the Colorado Plateau, Black Mesa, Grand Canyon, Sonoran Desert, Colorado River and San Francisco Peaks. Additional landforms in the state include the Mogollon Rim, Meteor Crater, Horseshoe Bend, Hurricane Cliffs, Lee's Ferry, Montezuma Well, Willcox Playa and Vermilion Cliffs.
There are 194 named mountain in Arizona. The San Francisco Peaks are home to the tallest mountain, Humphreys Peak, which has an elevation of 12,633 feet above sea level. Other tall mountains in the San Francisco Peaks include Agassiz Peak at 12,356 feet, Freemont Peak at 11,946 feet, Aubineau Peak at 11,818 feet, Ree's Peak at 11,444 feet and Doyle Peak at 11,440 feet. Mount Baldy, Mount Ord and Paradise Butte are located in the White Mountains and have elevations of 11,391, 11,348 and 11,148 feet, respectively. Mount Thomas in Apache County has an elevation of 11,121 feet.
The southwest part of Arizona is covered by the Sonoran Desert, while the northwest is home to the Mojave Desert. The Painted Desert, also in the north, is located on the Colorado Plateau, and it is famous for its Petrified Forest. The Grand Canyon was created by the Colorado River, which is fed by the 650-mile-long Gila River tributary. The transition zone is an area of Arizona where the Colorado Plateau meets the Basin and Range Province.