What Are Some of the Major Landforms in Alaska?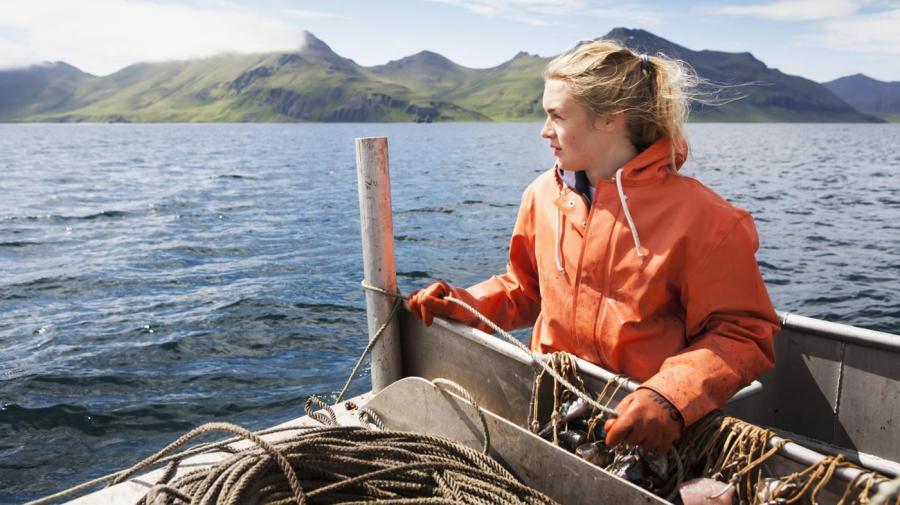 Some major landforms in Alaska include Mount McKinley, the Kenai Peninsula, the Aleutian Islands and part of the Rocky Mountains. The geographical regions that cover Alaska include the Alaska Mountain Range, the Inside Passage, the Arctic Coastal Plain, the North Slope and the Brooks Mountain Range.
The Brooks Range is the northern most mountain range in Alaska. It runs for 720 miles across the state from its coast to its border with Canada. The Alaska Range includes Mount McKinley, which is also the highest point in North America with an elevation of 20,320 feet. Other mountains include the Chugach Mountains, the St. Elias Mountains, the Wrangell Mountains, the Coast Mountains, the Kenai Mountains and the Kuskokwim Mountains.
The Aleutian Islands off the west coast of Alaska are a chain of over 70 separate islands, including 14 composed of active volcanoes. The Aleutian Islands cross the International Date Line, making them both the furthest eastern and western points of the United States. Kodiak Island is also considered part of Alaska.
Alaska is home to several glaciers, including the Bering Glacier and the glaciers located in Glacier Bay National Park. The part of the state located between the Pacific Ocean and the province of British Columbia is known as the Alaska Panhandle.