What Are the Major Bodies of Water in Missouri?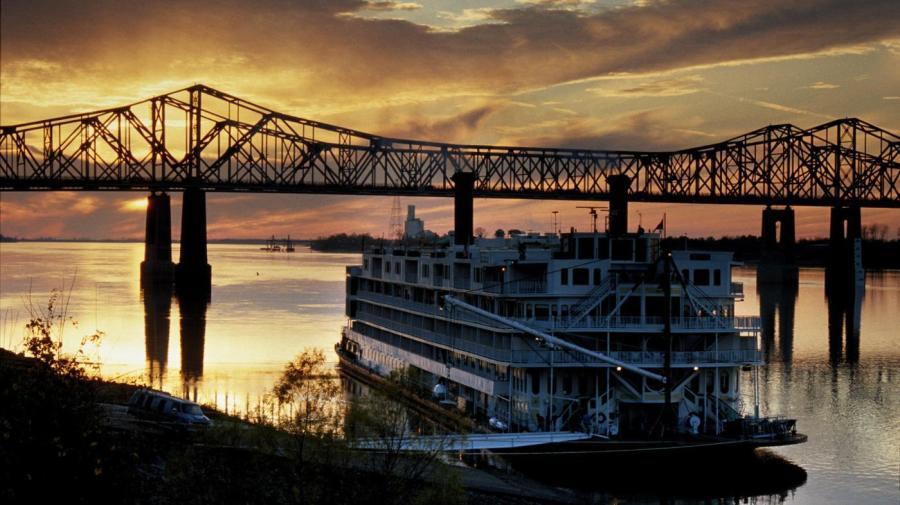 The major bodies of water in Missouri include the Missouri River, the Mississippi River, Lake of the Ozarks, the Current River, the Chariton River and Lake Taneycomo. Other notable bodies of water are the Pomme de Terre Lake and Table Rock Lake.
The Mississippi River is the longest river in the United States. It forms Missouri's boundary with Illinois, Kentucky, Tennessee and a sliver of Iowa. The river has facilitated transportation and supplied water and hydroelectric power for Missouri residents for many decades.
The Missouri River is the second longest river in the United States. It crosses the state in a west-to-east direction and joins the Mississippi River at St. Louis. The Missouri, nicknamed the "Big Muddy" because of its turbid water, has been a thoroughfare for explorers and pioneers for hundreds of years. The branches of the Missouri include the Cheyenne, the Osage, the Platte, the Milk and the White rivers. It empties into the Gulf of Mexico through the Mississippi.
Lake of the Ozarks is a man-made lake created through the damming of the Osage River. The reservoir not only is home to the Bagnell Dam, which provides hydroelectric power, but also is a famous recreation area that attracts tourism.