Nelson Mandela Day: The Legacy of an Anti-Apartheid Revolutionary
People around the world remember Nelson Mandela as a civil rights revolutionary. From the time he was young, he made it his mission to end the brutal apartheid policies that impacted South Africa. It took decades – many of which Mandela spent in prison – but he, alongside others committed to the cause, ended the racist policies plaguing the country. 
Even though he has passed on, Nelson Mandela's legacy continues to live on. His activism speaks volumes and serves as inspiration for others across the globe. Read on to discover more about this incredible leader and all that he accomplished in his lifetime!
Looking at Nelson Mandela's Early Life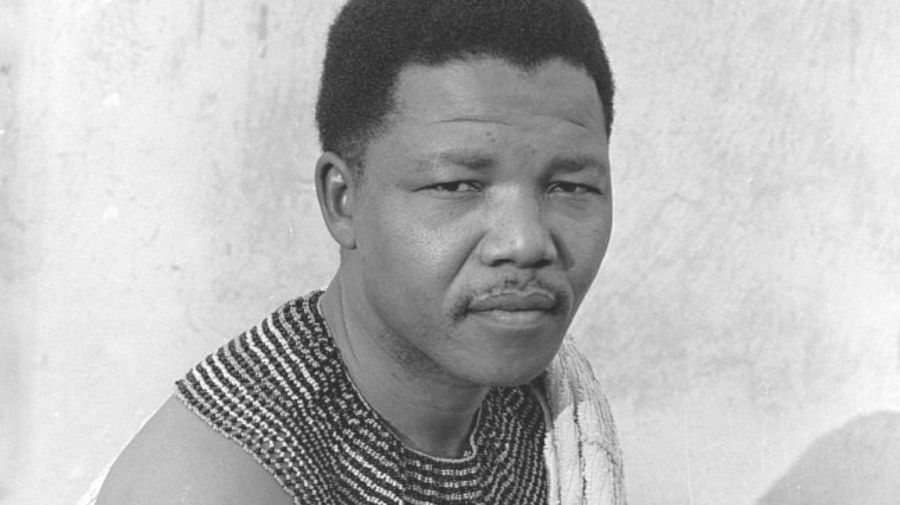 Born Rolihlahla Mandela in 1918, the activist grew up in the village of Mvezo on the Eastern Cape of South Africa. His father was Chief Henry Mandela of the Madiba clan. Sadly, the chief died when Mandela was only 12 years old. The future leader declined to take over as chief, but he kept the lessons from his father and other elders close to his heart. Those words inspired him to fight for equal rights in his country. 
When Mandela was in elementary school, his teacher gave him the name "Nelson", as it was a policy for school children to receive Christian names. Years later, he began studying at the University College of Fort Hare before the school's administration expelled him for participating in a student protest. Eventually, he completed his Bachelor of Arts degree and went on to study law at the University of Witwatersrand. Mandela would soon use his passion for law and love for his people to shake up South Africa. 
How Mandela Became a Political Activist in South Africa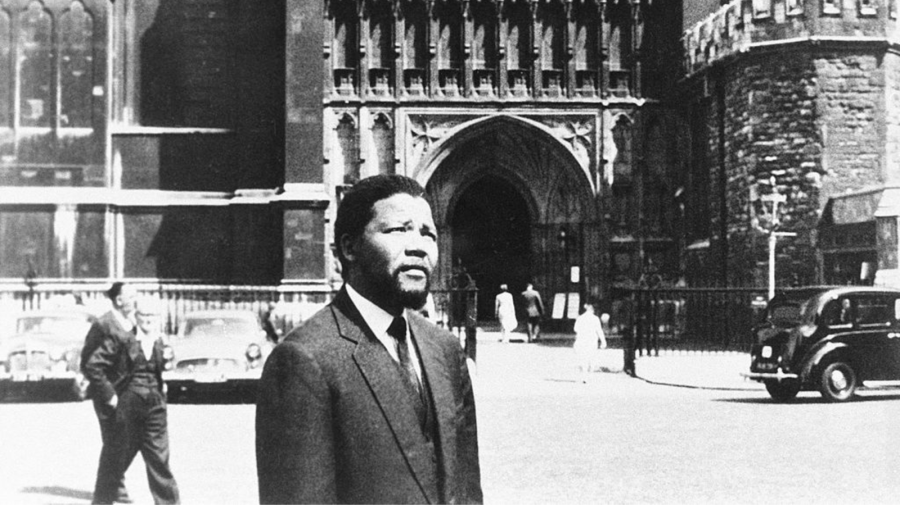 As he grew in age and knowledge, Mandela became increasingly involved in politics. In 1944, Mandela joined the Black liberation group, the African National Congress (ANC). Under the ANC, he helped to form the group's Youth League. He later held several different positions within the organization, standing against South Africa's National Party. The all-white government stood for apartheid, which was a system that kept white people and people of color apart in society. The system would stand for over 50 years.
Mandela and other leaders continued to protest apartheid, despite sanctions against the ANC in 1960. By this time, Mandela, who had once had a nonviolent stance against the government, had sought to add violence into his work. In June 1961, with the help of others, Mandela established Umkhonto weSizwe (which meant "Spear of the Nation") — the military wing of the ANC. The group began in December 1961, starting with a bang of explosions in the country. 
Mandela's Activism Landed Him in Jail for Years
Nelson Mandela's bold activism made him a target of South African authorities. Officers frequently arrested and jailed Mandela and his allies for standing against racist policies. In 1962, the authorities sentenced him to five years of hard labor for his activism.
However, Mandela later stood trial with members of the ANC and the Umkhonto for plotting to overthrow the government, which had serious consequences. The government sentenced Mandela and eight of his colleagues to life in prison. From 1964 to 1982, the activist was incarcerated at Robben Island Prison near Cape Town. Afterward, he was sent to Pollsmoor Prison. During that time, both Mandela's mother and his eldest son, Thembi, died. Sadly, bureaucracy barred him from attending their funerals.
In 1988, Mandela spent a few months in the hospital after being diagnosed with tuberculosis. Once he got better, he was transferred to Victor Verster Prison, where he spent his final 14 months in jail. After decades in prison, he regained his freedom in 1990. 
Becoming the First President of South Africa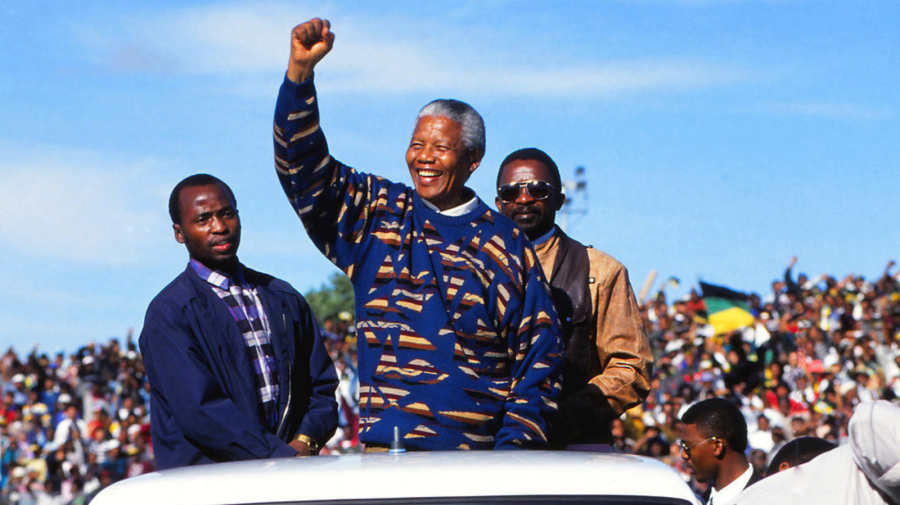 Rather than be bitter, Mandela got right back to work. He remained in the hearts of Black South Africans (and others around the world) and continued to fight for them. The ANC had been unbanned, and he was overwhelmingly elected president of the group in 1991, succeeding his longtime friend, Oliver Thambo. Mandela then led the ANC in negotiation talks with former South African President de Klerk to end apartheid in the country!
Three years later, Mandela himself ran for president of the country. Finally, true democracy could reign at the polls. At the age of 74, Mandela became the first Black (and democratically elected) president of South Africa. "We have, at last, achieved our political emancipation," he shared in his inaugural address to the people of South Africa. "We pledge ourselves to liberate all our people from the continuing bondage of poverty, deprivation, suffering, gender, and other discrimination."
Mandela kept that promise. While he only stayed in office for one term, he and his administration worked hard to make serious and necessary changes for equal rights in South Africa. Mandela's administration developed better housing and education for the Black population, and as well as a new democratic constitution. In 1995, he approved the Truth and Reconciliation Commission (TRC). The TRC investigated human rights violations that happened during apartheid. 
After his term, Mandela continued to advocate for social justice and peace in South Africa and worldwide. That work would continue through the Nelson Mandela Foundation, established in 1999.
The Legacy Nelson Mandela Has Left Behind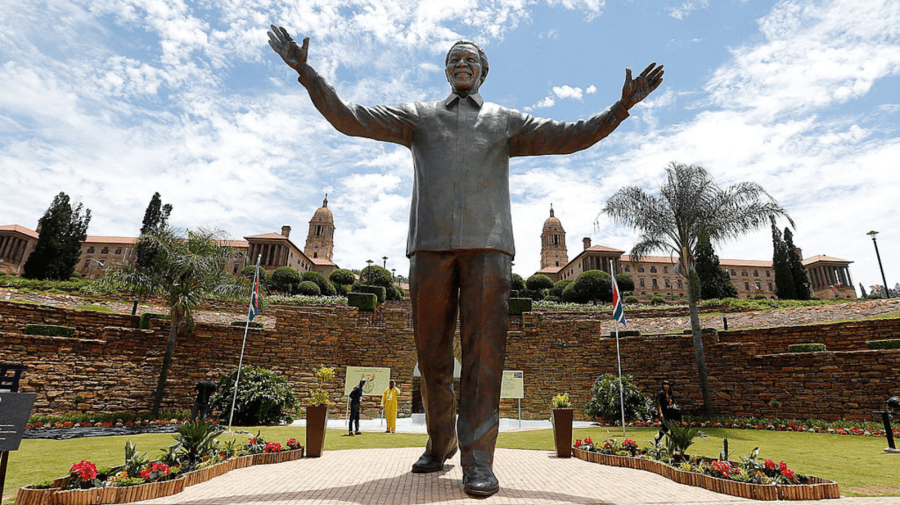 Nelson Mandela passed away in 2013 at the tender age of 95. However, his fighting spirit remains in the lives of his family, in South Africa, and across the globe. The Nelson Mandela Foundation still speaks out against social injustices and supports global relief efforts. Mandela had also written his best-selling autobiography, Long Walk To Freedom, and several speeches and papers that were created into a full book entitled Conversations with Myself. 
Mandela always believed that apartheid in South Africa could and would end. In fact, he spoke out against any kind of discrimination worldwide, believing that anyone could learn to love instead of hate. "No one is born hating another person because of the color of his skin, or his background, or his religion," Mandela wrote in Long Walk to Freedom. "People must learn to hate, and if they can learn to hate, they can be taught to love, for love comes more naturally to the human heart than its opposite."
Nelson Mandela's ideas and activism continue to impact the world. We remember him each year on July 18 (or Mandela Day) — a day set by the United Nations to honor his legacy.