What Is the Elevation of Sedona, Arizona?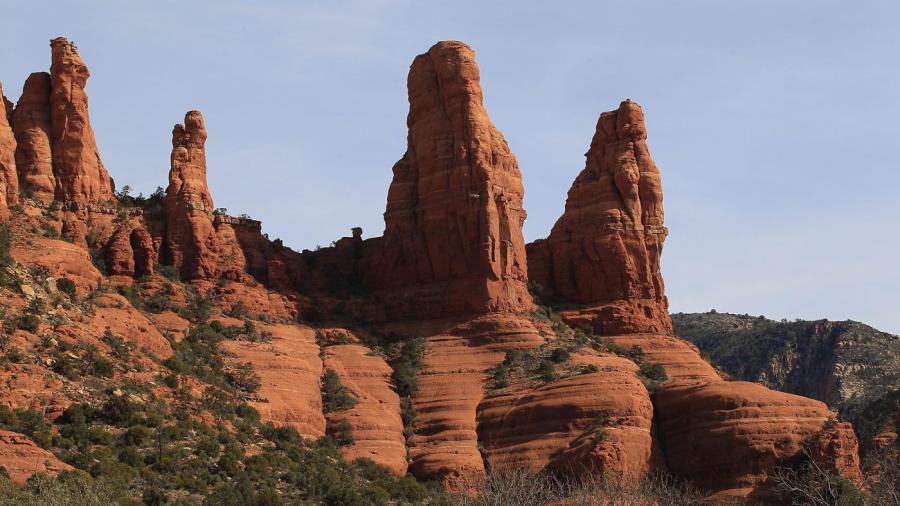 The official elevation of Sedona, Ariz., is approximately 4,350 feet as measured from the Sedona Town Hall. The unofficial highest point in the city is 5,600 feet as measured from the Coffee Pot Rock landmark.
Sedona's lowest point of elevation is at Oak Creek on Back O' Beyond Road, where the elevation is around 4,000 feet above sea level. Sedona is located in the Verde Valley region of the Sonoran Desert. It has a temperate, semi-arid climate which includes mild winters. Sedona's average high temperatures are in the range of 95 degrees Fahrenheit during the hottest months, while winter temperatures average around 55 degrees Fahrenheit.