What Destinations Does Southwest Airlines Fly To?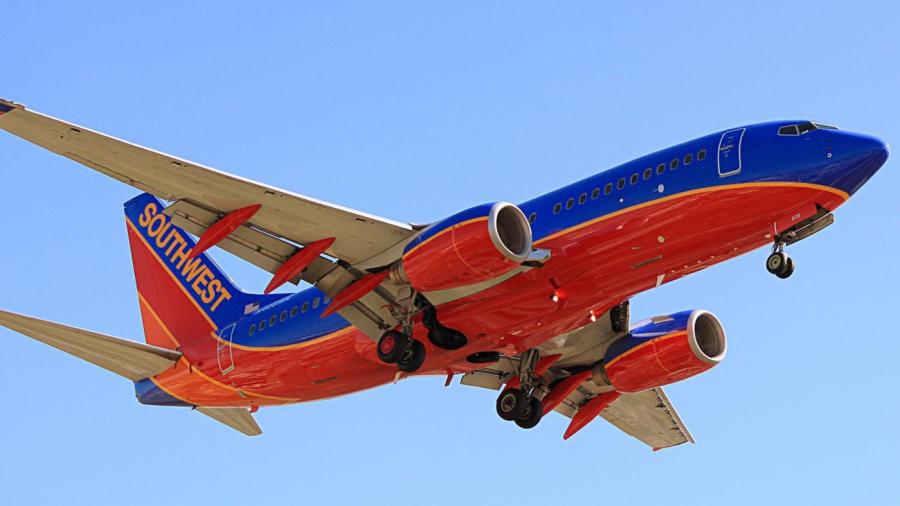 Southwest Airlines provides service to locations throughout the United States, except Hawaii and Alaska. International destinations include Cancun, Mexico City, Puerto Vallarta and Cabo San Lucas in Mexico, as well as Jamaica, Nassau, Puerto Rico and the Dominican Republic in the Caribbean.
The airline is headquartered at Love Field in Dallas, but unlike most airlines that use a "hub and spoke" system for their flights, Southwest operates point-to-point. The former system uses specific major airports for hubs, with connector flights all merging at the hubs.
A point-to-point system allows the airline to book more non-stop and one-stop flights, and creates less backtracking. As a hypothetical example, an airline using Atlanta, Georgia, as a hub, has a routing from Little Rock, Arkansas, to New Orleans, Louisiana, with a connection in Atlanta. Passengers must fly east to Atlanta, then southwest to New Orleans. The more logical alternative is to fly from Little Rock to New Orleans.
Most non-stops are within the United States, but from Denver, Colorado, Orlando, Florida, and Houston and San Antonio, in Texas, passengers may fly non-stop to Mexico and the Caribbean, as of 2015. The Southwest website has an interactive route map, which is useful for planning flight itineraries.