What Is Costa Rica Famous For?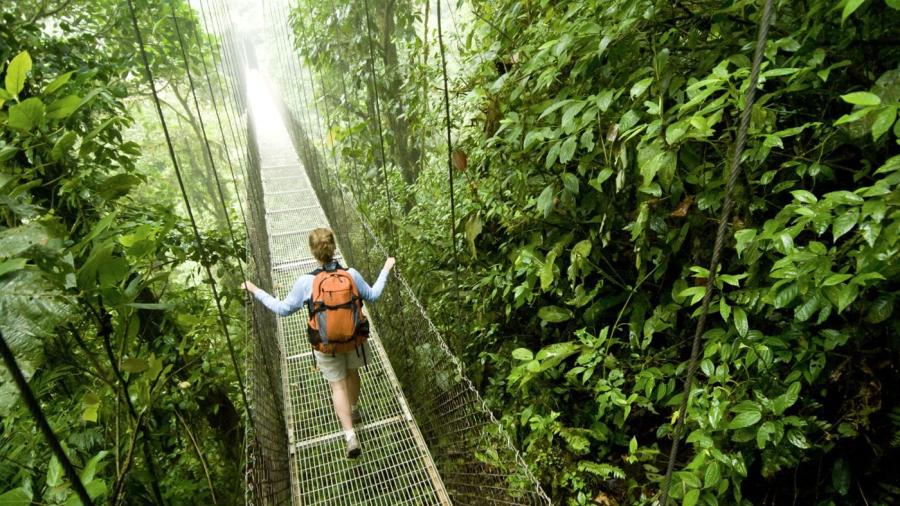 According to the official Costa Rica tourism site, Costa Rica is famous for many things, such as plants and animals, exotic locations, the surrounding ocean life, adventure tours and the culture. Costa Rica is especially famous for a multitude of tourist and travel options, from rain forest excursions to deep-sea diving.
Costa Rica is famous for its tourist destinations, like Arenal Volcano, one of its most famous, recognizable features. This volcano is not only one of the most active in the world, but also has erupted regularly since 1968. Tourists enjoy not just the sight of a smoking volcano, but they are also drawn to its natural hot springs.
Another famous tourist draw is Corcovado National Park, perfect for the adventure seeker. This park includes 13 different ecosystems, one of which is a rain forest. It offers not only picturesque views, but also glimpses of fascinating wildlife. There are backpacking and hiking trails as well as camping sites.
Monteverde Cloud Forest Reserve is famous because of its lush landscape, a result of such a high elevation and the constant rain. Explorers get to zipline through the canopy of the trees, go horseback riding and hike trails.
Another famous aspect of Costa Rica is its marine life, making it a great place for divers and snorkelers. It is one of the top five destinations in the world to go scuba diving, due in part because of the rich diversity of marine life, ranging from the rare hammerhead shark and humpback whale to dolphins and turtles.