Cities Around the World are Fighting Climate Change With Public Transit. Here's How.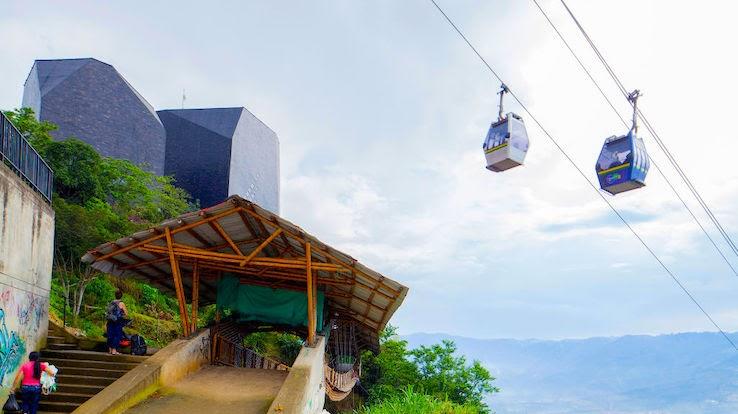 Getting around town is getting a whole lot greener. Cities across the globe are starting to take steps toward reversing climate change, and they're focusing many of these efforts on updating their public transit systems and providing more eco-friendly ways for residents to get around. This is an important step — according to the United Nations, "cities are major contributors to climate change" that "consume 78% of the world's energy and produce more than 60% of greenhouse gas emissions." When cities start to make changes that limit their greenhouse gas emissions and reliance on fossil fuels, these shifts can have a big (and positive) impact on climate change.
More than half of the world's population lives in cities, and traveling around in these urban areas while going about daily life is one of the main sources of pollution on Earth. That's one big reason why cities across the globe are taking the initiative to make their public transit systems more sustainable and developed — but also less reliant on fossil fuels. These efforts have the potential to improve daily life for millions of people while helping the planet at the same time. From Bogotá to Bergen, these are some of the innovative ways cities are rethinking transportation to make the world a healthier place.
Barcelona Is Electrifying Its Transit Offerings
Barcelona, Spain's second-largest city, is going electric. This important cultural center is somewhat known for its pollution — from both vehicle emissions and noise from those vehicles — and it's now taking steps to turn things around. As one of the European countries participating in the USER-CHI project, which aims to install more charging stations and related infrastructure for electric vehicles, Spain is providing more support for drivers who opt to drive these types of cars. The country is also planning to allocate about €140 billion in pandemic relief funds to various electric vehicle-related projects.
In addition to building more charging stations, Barcelona's public transit is seeing some electrifying new changes. TMB Barcelona, the city's transit provider, is now only buying "clean" buses — those that are battery-electric, hydrogen powered or hybrid. By 2030, the city is aiming to make more than half of its bus fleet electric, and it's well on its way.
Bogota and Medellin Are Going Electric in the Street and Sky
For decades, residents of Bogota, Colombia's sprawling capital, primarily used public buses to get around, and these diesel-fueled vehicles created ample air and noise pollution in the densely populated urban area. In addition to looking to the streets for a solution to these issues, transportation planners are also searching the skies to help limit greenhouse gas emissions. Bogota, along with Medellin, which is the third most densely populated city in the world, have begun installing solar-powered cable cars to whisk residents across town quickly and quietly.
The systems, called TransMiCable in Bogota and Metrocable in Medellin, have almost no carbon footprint. Routes that transport residents from outlying suburbs into the city centers also take just 15 minutes of travel time — a drastic reduction from the 90 minutes it took to make the same journey on a diesel bus.
But buses aren't totally obsolete in the Colombian capital. The city doesn't have light rail or subway systems, but it does have a robust network of bus routes. Instead of abandoning them completely, city transportation planners are flipping the switch to electric. Transmilenio, the metropolitan area's transit agency, expects to have 1,485 of the motor coaches on the road and replacing their diesel counterparts by the end of 2022 — giving Bogota one of the largest fleets of electric buses in the world.
Berlin's Eco-Friendly Transit Is "On Track"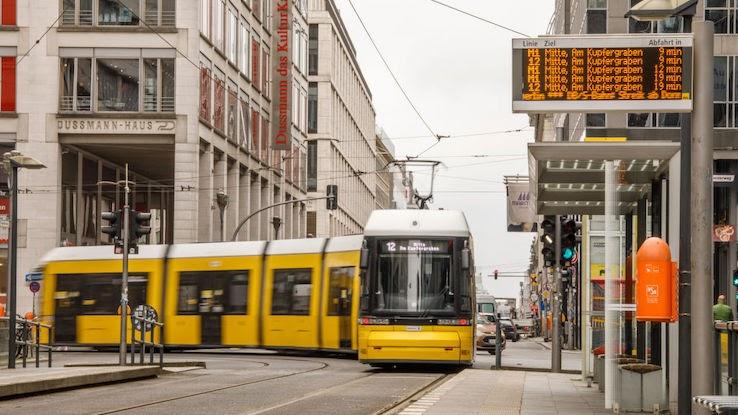 In Berlin, Germany, the city's electric trams recently celebrated their 140th birthday. But this occasion is an important one for multiple reasons. Aside from their impressive age — they're part of the first electric tram system in the world — the streetcars, half of which were torn out when the Berlin Wall was constructed, are experiencing a renaissance.
To recognize the value of this electrified transit system and correct the mistake of initially removing it, city planners implemented an initiative to reinstall and extend various tram route lines. They've encountered a few logistical challenges along the way, one of which involves deciding whether to build the tram its own separate bridge across the Spree River, but they're hoping to have the city's main electric tram infrastructure (and a bridge solution) ready by 2027.
Bergen's Bringing Battery Power to the Seas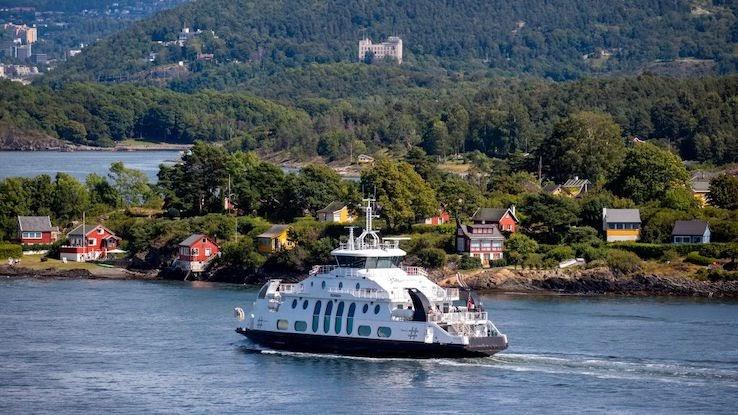 Norway has already made the switch to electric buses, and now one city, Bergen, is turning its attention to the seas. The country has one of the world's more extensive ferry systems, and many of its boats once ran on high-pollution diesel fuel. Recently, however, Bergen has begun "moving its public ferries away from diesel and onto batteries." In the summer of 2020, it introduced its first electric ferry on a short voyage that travels between the city and a nearby island. Like the electric cars people are starting to drive more and more, the ferry even has its own large-scale charging station.
Bergen isn't stopping there, however. The city plans to introduce more battery-powered boats to its ferry lineup in the coming years, and the rest of Norway is following suit. In late 2021, the country was "home to almost three-quarters of the 274 vessels globally that run at least partly on batteries," and "its fleet of 31 fully-electric car ferries is expected to nearly double by the end of the year," according to Business Insider. Ultimately, Norway hopes to halve its emissions from shipping and domestic fisheries by 2030, and steps like these are key in reaching these goals.