30 of the Most Expensive Cities in the U.S.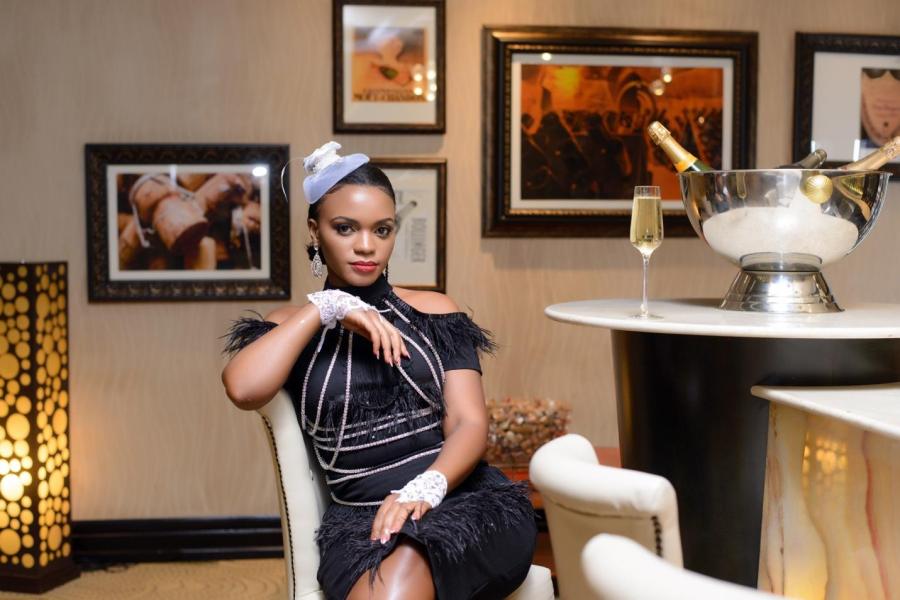 The United States is one of the wealthiest countries in the world, so having cities with high costs of living comes as part of the package. Generally, cities that have booming industries, like technology, are more expensive. The Northeast is also packed with places where rent is high, daycare is exorbitant and regular amenities cost more than other places. 
Here is a comprehensive list of America's most expensive cities.    
New York, NY
The Big Apple has breached the "top 10 list of the most expensive places to live on Earth," so it's no wonder it tops this list, as well. With over 23.7 million people crammed into this metropolitan area, it's the most populous city in the United States. The average rent is $3,783, which makes renting alone nearly impossible on an entry-level salary (and still challenging for people with six-figure incomes).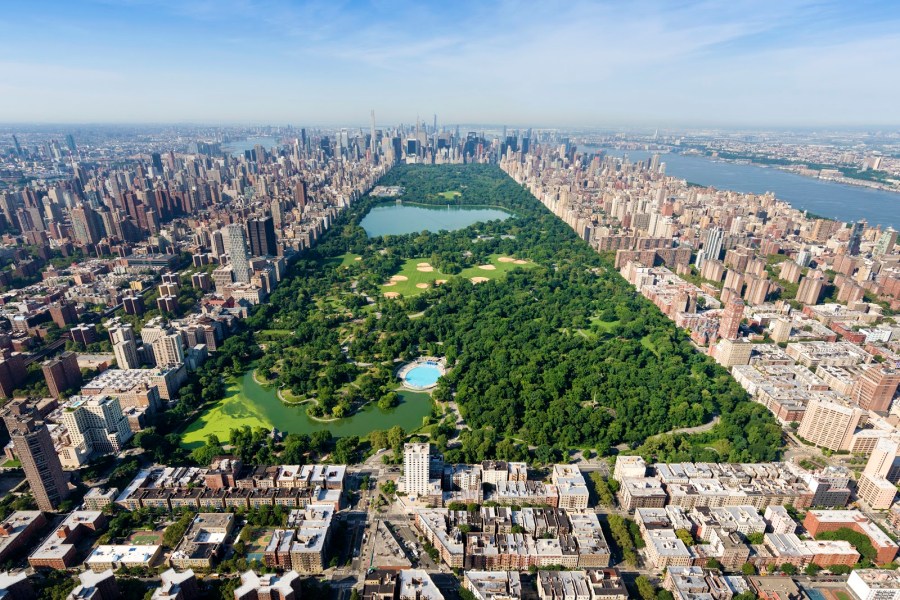 New York is the most densely populated city in the United States and is known internationally for its power, culture, stock exchange and as the media capital of the world. Everything that happens in New York sends ripples across the entire world, so many people flock here, regardless of the cost.
Los Angeles, CA
Home of the famous Hollywood neighborhood, Los Angeles is one of the most well-known cities in the world. Tourists from all corners of the planet come to experience this exciting place that's the center of entertainment. This boosts the city's economy and makes it an expensive place to visit – and live.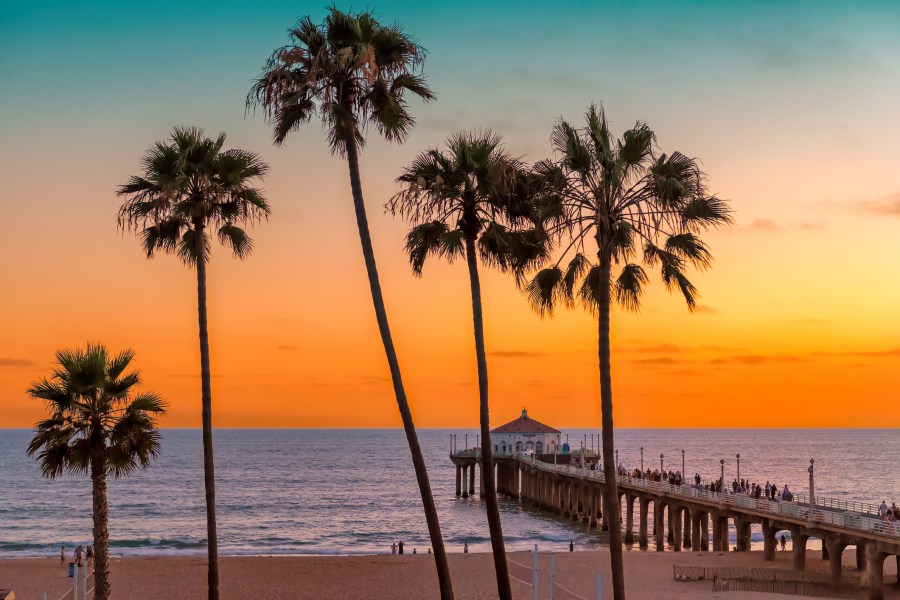 The average rent for an apartment in Los Angeles is $2,371, a seven percent increase from last year's prices. The high demand to live here increases every year, but people still yearn to live among the Hollywood stars and make a home here to pursue their dreams.
Honolulu, HI
Combine massive overseas shipping prices and fierce competition for good properties on limited land, and you get the high cost of living in Honolulu, Hawaii. This touristy area is also rife with high prices due to its notoriety as a vacation hotspot, but that means locals are stuck paying these high prices, too.
The average rent in this city is $2,733 while the average price of a home is $742,600. Shipping many goods overseas means this extra cost is added to their price tag. For example, the average cost of milk in Honolulu is $6.25 and a loaf of bread costs over $4.
San Francisco, CA
Another iconic American city full of beautiful sights, culture and career opportunities is San Francisco – home of the Golden Gate Bridge. It's also considered the cultural, business and financial center of Northern California. Naturally, this is where the good jobs are and landlords know they can charge a premium due to high renter competition.
In San Francisco, the average rent requires a roommate or two for newcomers, since it's a shocking $2,925. Buying a home keeps your mortgage static, but obtaining property comes at a high cost. The average price of a modest home here is $820,000, which would normally give a buyer in lower-cost city a large and decadent home.
Washington, D.C.
The nation's capital isn't actually a city, but the District of Columbia as a whole is quite an expensive place to live. This doesn't come as a surprise, since it's the center of government activity and where some of the nation's most lucrative jobs can be found. As a result, everything is more expensive.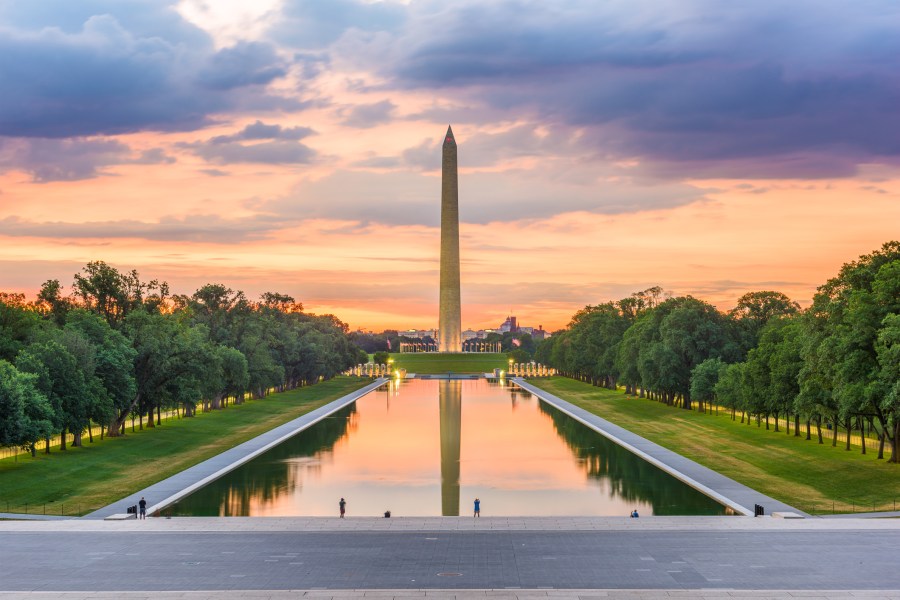 Government employees who live in surrounding states wake up before the sun rises to commute to D.C. just to avoid the inflated costs of housing in the capital itself. But if you're wealthy enough to afford the average rent of $1,960 and the typical house price of $767,000, then you can gain hours of sleep and leisure time back into your schedule.
Arlington, VA
Arlington is a suburb of D.C., and is quite close to the nation's capital, but still offers some relief in living costs. It's a prime choice for commuters who don't want to travel for hours every morning. However, since it's still very close to lucrative employment opportunities, it's still expensive to live here. In fact, it is 19.1% more expensive to live here than other places in the nation.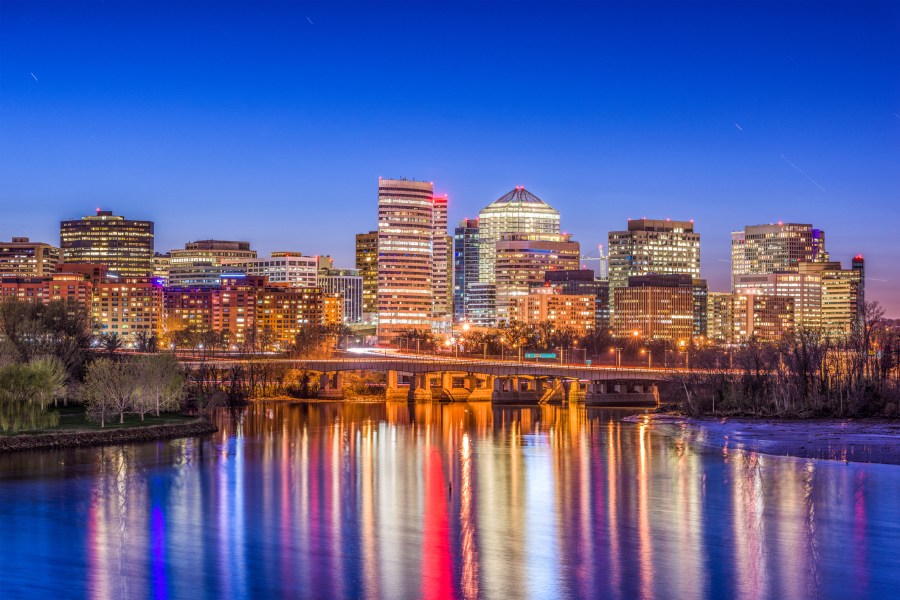 The monthly living costs for a typical family of four is around $8,795, with the typical mortgage and rent easily reaching (and often exceeding $1,700 a month). These prices are still lower compared to living directly in Washington D.C., however. Childcare here on average is $500 less per month at $1,000 per child, making this a more affordable place for young families.
San Jose, CA
San Jose has a rich history with Native American, Spanish, Mexican and American roots. The area has evolved over the years to be one of the most opportunistic cities for modern tech careers. San Jose boasts the most tech-savvy downtown in the nation: Silicon Valley, which is home to Google's headquarters and many other groundbreaking companies.
Its unique niche as a leader in technological innovation has created many opportunities for high-paying careers. The plethora of lucrative opportunities has made good housing and apartments in high demand, and good wages have sent their prices sky high. San Jose has an average rent of $1,738 and the typical cost of a home of $805,000.
Stamford, CN
Stamford, Connecticut is not the first city on many people's minds when it comes to expensive cities. But this area is home to four Fortune 500 companies and various other lucrative employers that bring in fresh talent from around the nation. It's also the seventh-largest city in New England and part of the Greater New York metropolitan area.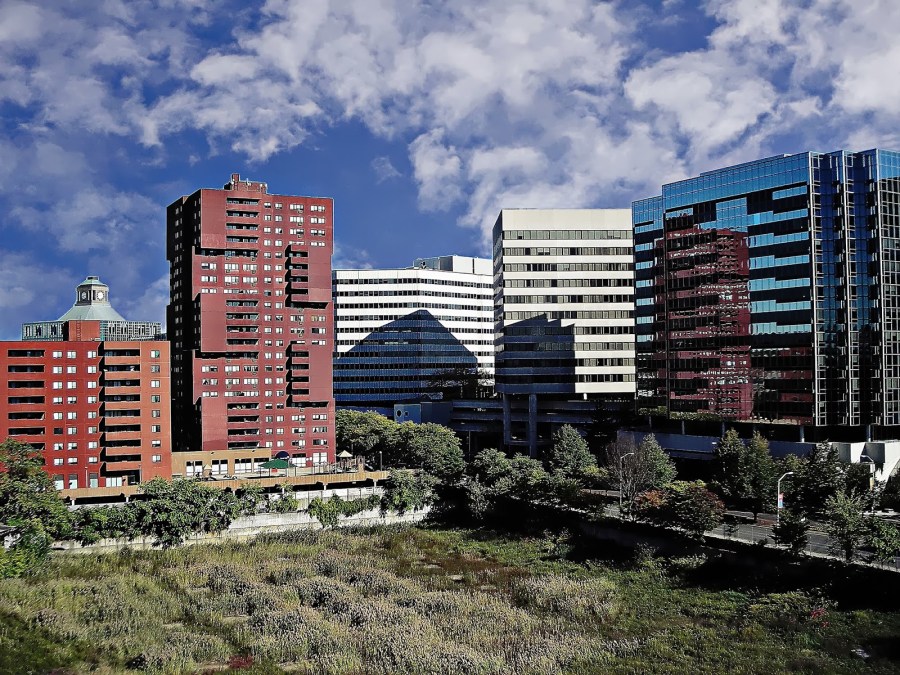 As a result, Stamford has become an expensive city with an average rent of $2,109. The median home price isn't cheap either at $598,000. It's only 30 minutes from Manhattan, so many professionals find it more affordable to live here and commute to work in the Big Apple.
El Monte, CA
California has many cities on this list because it's become a popular state for many employers to set up shop. El Monte is another one of these Californian hubs where many industries have boomed. Though the city's slogan is "Welcome to Friendly El Monte," the prices here may not make your wallet happy.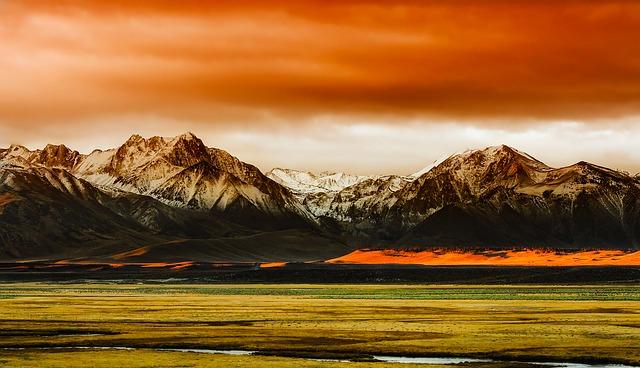 The fifth largest city in California has some high housing prices. The average rent for a two-bedroom apartment can easily exceed $1,500, however, this is not as bad as other areas in the state. So, if you grab a roommate, making it here can be less stressful than somewhere like Los Angeles.
Anchorage, AK
Alaska has similar cost of living issues to Hawaii since it's expensive to have goods and resources shipped there. This cold state also has sparse local resources, so food items like fresh produce come at a premium. Anchorage is Alaska's largest city, with a cost of living that is 9.2% more expensive than the rest of the nation. For example, a dozen eggs cost more than $4 each.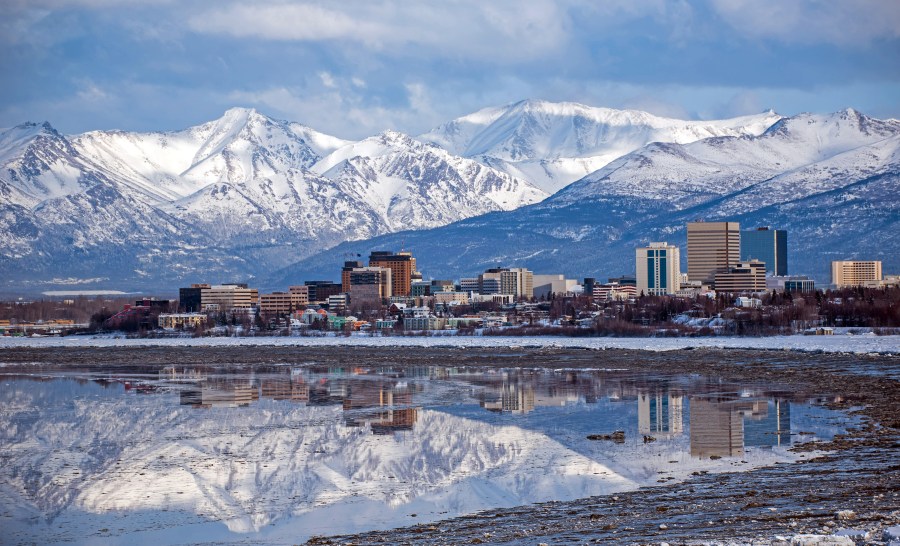 The housing costs in this city are around $1,400, while the monthly costs of living are nearly $10,000 due to high energy and food prices. Though there is a tax incentive to live here, you better have a high paying job to thrive in this city's tough economy.
Boston, MA
Famous for Fenway Park and delicious baked beans, Boston is a beloved tourist attraction and home to around 4.8 million people. This city is a major cultural and economic hub for the state and was listed as the fifth-most innovative city in the world in 2017. Boston is also the most populated city in Massachusetts.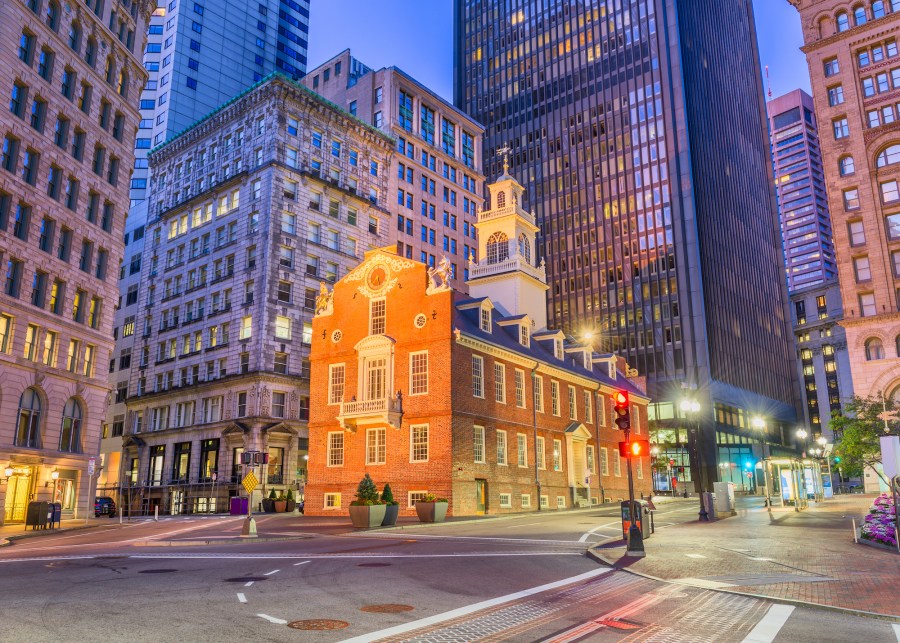 Unfortunately, this awesome city is also expensive to live in. The average rent and mortgage for 2019 hovers around $1,700 and it costs nearly $9,500 in monthly expenses for the average family of four. Though the cost of living is high, Deutsche Bank has ranked it as the eighth best city to live in for its quality of life.
Philadelphia, PA
Home of the Philly Steak and Cheese, Philadelphia isn't just a place for great eats – it's also expensive. For starters, the average rent for a two-bedroom apartment easily exceeds $1,800. But, despite the high cost of living, people love this city. There's plenty to see and do, including a visit to the oldest outdoor market – the Italian Market.
Though we can talk about the great food all day, Philadelphia is also home to 14 Fortune 500 companies, which keeps fresh talent nearby. (And housing prices high to match their healthy incomes.) As long as supply meets the demand, the costs to stay near all the action will remain at a premium.
Trenton, NJ
Though New Jersey's capital city is best known for its excellent pizza, it also had a brief stint as the United States' capital in 1784. However, Trenton has since become a booming city that borders metropolitan areas in New York and Philadelphia. Therefore, this city is uniquely positioned to appeal to commuters to several major cities.
These trends have made the costs of living here 11.3% more than the national average. The average rent for a two-bedroom apartment is around $1,400, which is quite high for one person to handle on an entry-level salary. However, this area is more economically-friendly than living directly in New York or Philadelphia.
Boulder, CO
Boulder is home to Colorado's largest university, the University of Colorado, and is the 11th most populous municipality in the state. This city isn't just good for students, but people from all walks of life benefit from the high quality of life it offers. If you can shoulder the high costs of hanging your hat in this city, you'll enjoy beautiful sights at the Rocky Mountain foothills, as well as a vibrant community that is enthusiastic about healthy living.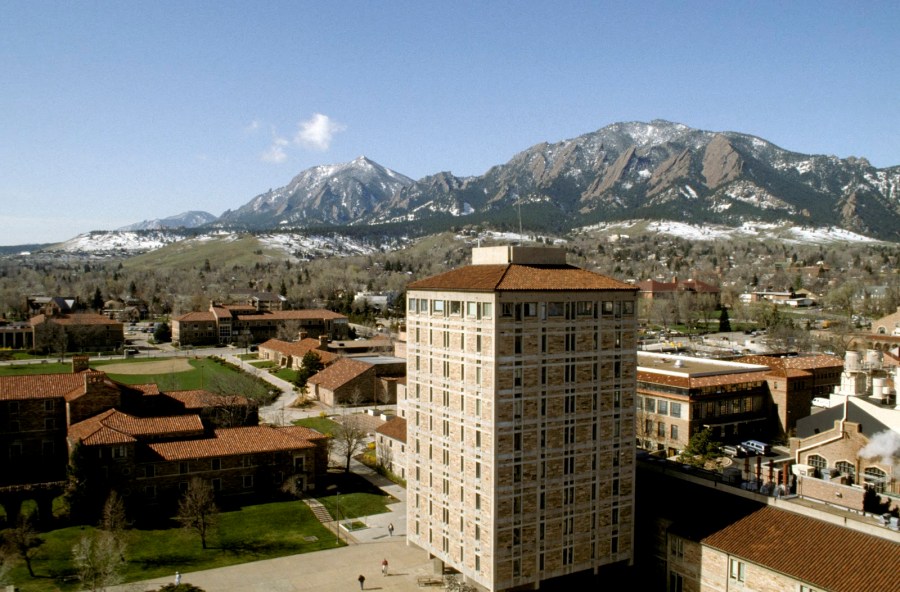 While the scenery is beautiful, the art scene is booming and jobs are plentiful, the price to live in Boulder is very high; it easily costs over $1,800 for a one-bedroom apartment and $2,200 for a two-bedroom apartment.
Oceanside, CA
Oceanside, California is the third largest city in San Diego County. It's located right below Camp Pendleton, one of the largest Marine Corps bases in the U.S. Oceanside residents enjoy a comfortable semi-arid climate, where the sea winds keep the weather stable and pleasant all year long.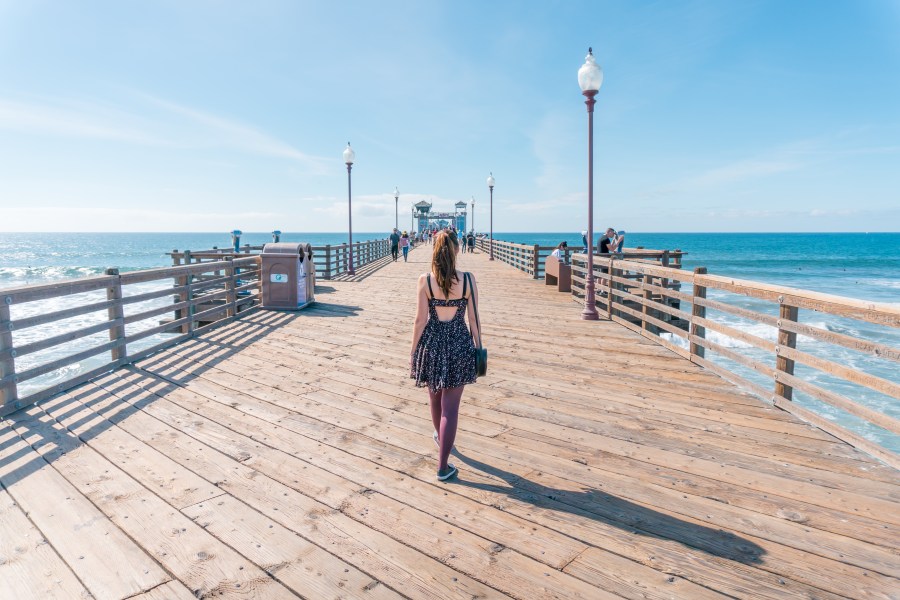 Naturally, this kind of paradise beckons an affluent beach community willing to pay a premium to live in a seaside paradise. The average rent for a two-bedroom apartment here goes for around $2,000. If you are fortunate enough to afford a home here, you can enjoy surfing at City Beach or do your sun salutations on the beach with a local yoga instructor.
New Haven, CT
New Haven, Connecticut is part of the New York metropolitan area, and therefore includes a lot of the price and housing hikes associated with the Big Apple. It's the second largest city in Connecticut and has the honor of being the first planned city in the United States.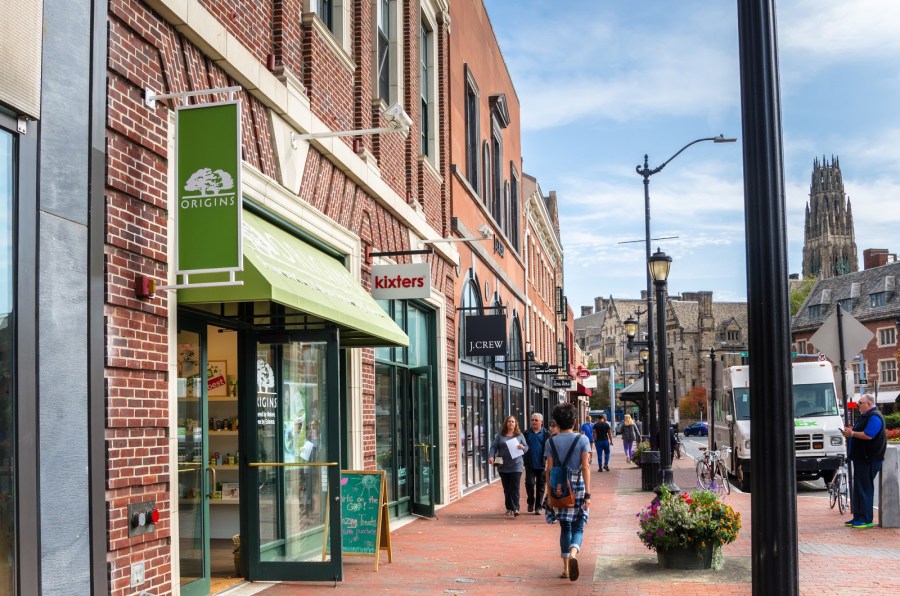 It's the home of the prestigious Yale University, which brings in scholars from around the world. This affluent and historical city is 11.4% more expensive to live in than the rest of the nation, with the typical rent hovering around $1,300 a month.
Cambridge, MA
Cambridge is the home of the world-renowned Harvard University and MIT (Massachusetts Institute of Technology). It belongs to the Boston Metropolitan area and is located across the Charles River, north of Boston. It is the fifth most populated city in Massachusetts.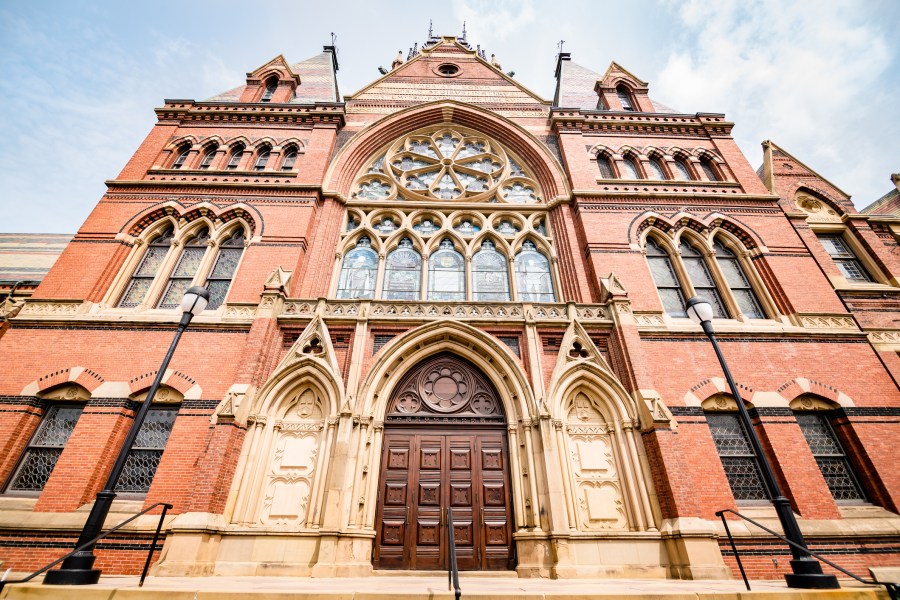 Visitors and residents enjoy the local Harvard Museums and academic culture that this university-rich city provides. If you're a student and want a decent apartment, you better be prepared to live with a couple of roommates. The cost of the average 2-bedroom apartment is almost $3,500 a month.
Miami, FL
Miami, Florida is the sixth most densely populated city in the United States. Right now, the average two-bedroom apartment in Miami goes for at least $2,200 a month. However, if you can handle the cost, you'll be living in South Florida's economic, cultural and financial center. You'll also be close to the gorgeous Everglades and Biscayne Bay, if you're ever in the mood for a daycation.
Professionals seeking high-reaching careers in finance, commerce, entertainment and media flock here. While many parts of Florida are laid-back beach communities, Miami is the state's economic powerhouse and is the 12th largest urban economy in the United States.
Glendale, CA
Glendale is the third largest city in Los Angeles County and is located at the end of San Fernando Valley. It's considered a suburb of the LA metropolitan area and is known for its excellent shopping (the Glendale Galleria and Americana at Brand). DreamWorks SKG also makes its home here, which often shows up on the Fortune 100 "Best Companies to Work For" list.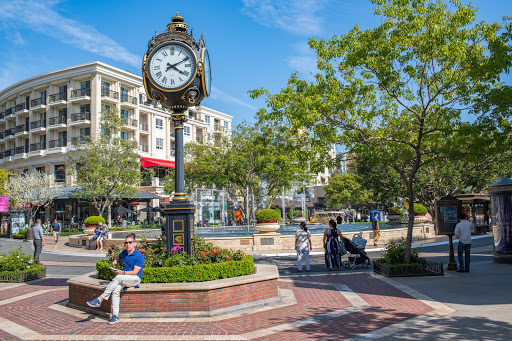 Residents who don't want to live in Los Angeles proper have found Glendale a more affordable location. Glendale is just eight miles north of downtown LA, but has lower median home prices of $675,300 and an average rent of $1,431.
Costa Mesa, CA
Costa Mesa has come a long way from its early days as a rural farming community in the 1950s. Today, it's a bustling suburban area that specializes in commerce, light manufacturing and retail. The average rent in Costa Mesa is $1,720 and the median cost of a home is $671,800.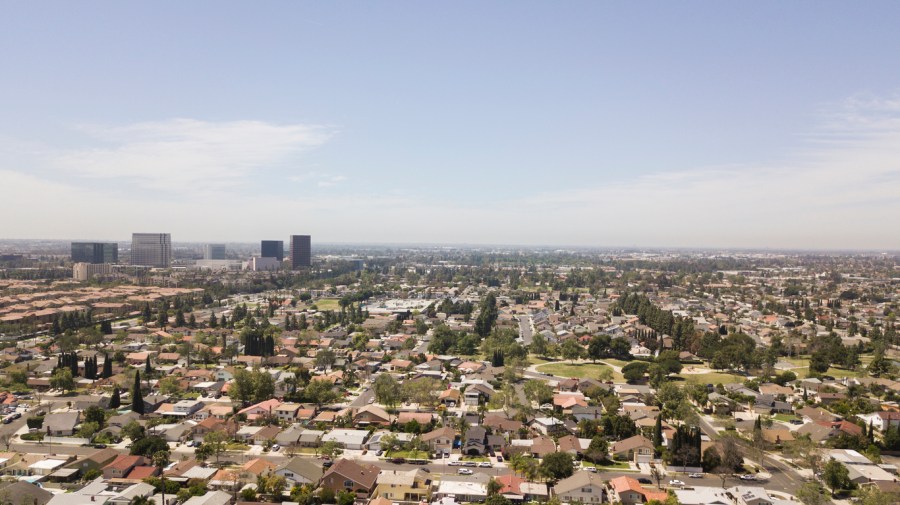 Residents enjoy a semi-arid climate with beautiful temperatures that are "not too hot, not too cold" all year long. Other benefits of this city are the great job market and upscale shopping. In short, Costa Mesa is a pleasant place to live if you can handle the rent.
Baltimore, MD
The city that "Hairspray" made well-known is also the largest city in Maryland. It is just 40 miles from Washington, D.C., and it's fairly common to see commuters travel to work in the nation's capital from Baltimore. The average cost of rent is around $1,500 for a two-bedroom apartment.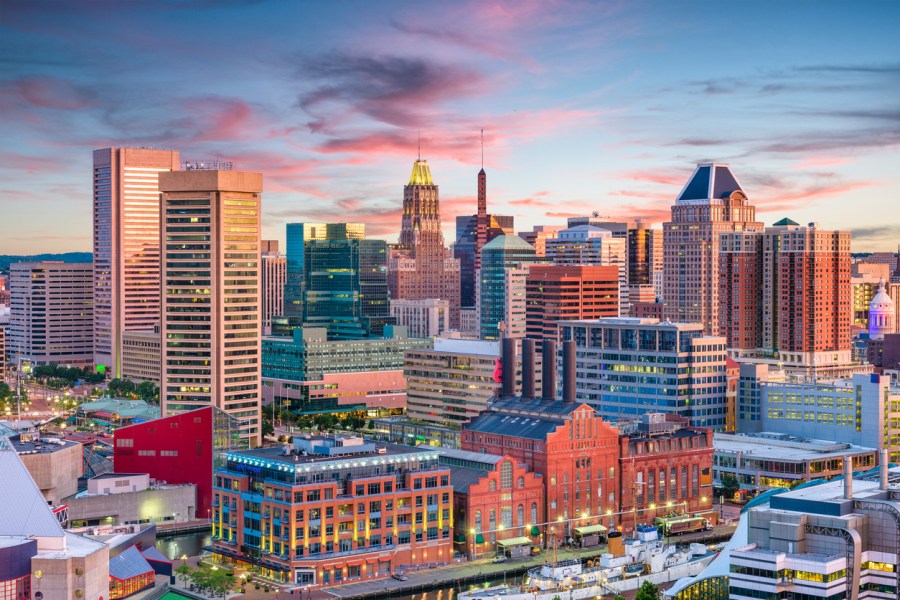 This city has a massive population; around 9,797,063 according to the 2018 census. Historically, it was a center for manufacturing jobs, but after the decline of this industry, Baltimore's economy is now centered around services. The massive Baltimore Convention Center brings in hundreds of thousands of visitors every year, while Johns Hopkins Hospital and Johns Hopkins University are two major employers in the state.
San Diego, CA
Ron Burgundy's beloved city has stayed classy with its mild year-round climate, gorgeous beaches and rising star status in the healthcare and biotechnology industries. San Diego is located 120 miles south of Los Angeles and is close to Mexico. It's the second largest city in California and the eighth largest city in the United States.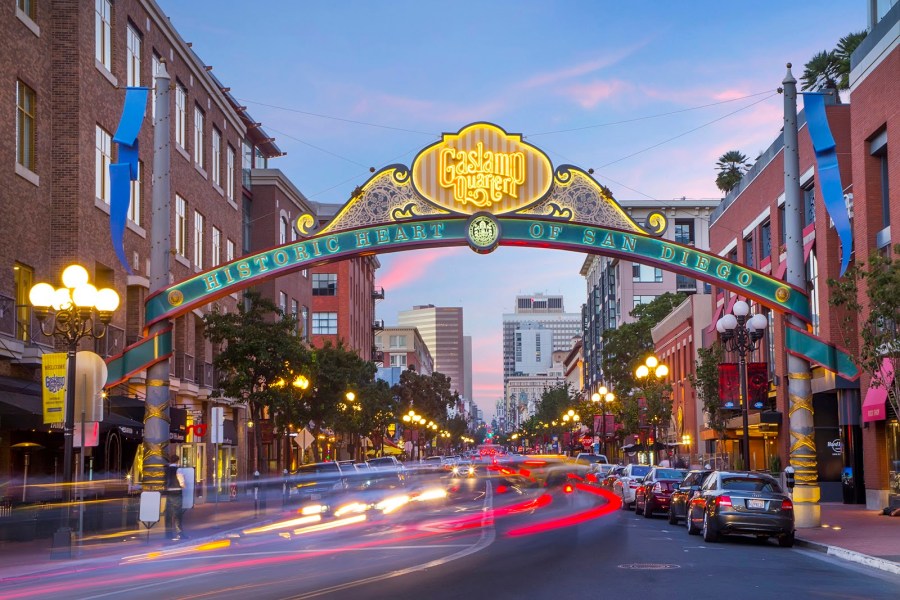 The cost of living here is 16.3% higher than the national average, with the average monthly housing costs around $1,700 and the average cost of living for a family of four around $8,000 a month. The U.S Navy also has a strong presence here, which is another driving force behind the city's local economy.
Salinas, CA
Salinas is located in Monterey County and belongs to the southern part of the Greater Bay Area. Just 10 miles south of the city lies the Salinas River. This beautiful city is the capital of Salinas Valley, which is known for its fresh produce, vineyards and flowers. Recently, the area has been delving into agricultural technology.
Salinas has an average rent of $1,433 per month and the majority of properties in this city are single-family homes. Residents enjoy its marine climate and the city's status as the "The Salad Bowl of the World," as the land and weather make for prime conditions for year-round quality produce.
Manchester, NH
Tucked away in the Northeast is the most populated city in northern New England, Manchester, New Hampshire. This historical city was once a farming community known as Derryfield, but today it's home to the University of New Hampshire at Manchester, Manchester Community College and Southern New Hampshire University. Therefore, during the academic year, the downtown area has a young and academic vibe.
It's about 8.5% more expensive to live here compared to the national average cost of living. The average two-bedroom apartment costs around $1,500 and it costs roughly $6,977 a month for a family of four to live comfortably.
Santa Barbara, CA
Santa Barbara is uniquely located between the Pacific Ocean and the Santa Ynez mountains. This city has been called an "American Riviera," likening it to the French Riviera, and is a popular place for tourists. But this area isn't just a great place to visit. Many career-seekers have come here for jobs in education, tech, health care, agriculture, manufacturing and finance.
There is also a large student population, since there are four colleges and universities on the coast, including the University of California, Santa Barbara. It's 9.5% more expensive to live here than the national average, as rent costs at least $1,500 a month for a one-bedroom apartment.
Seattle, WA
You'll be "Sleepless in Seattle" over the exorbitant cost of living for a family of four, which averages $8,095. Seattle's cost of living is 10.5% more expensive than the national average, as this bustling urban landscape offers competitive employment and housing around its urban grid. Home to major corporations like Microsoft and Boeing, Seattle has plenty of companies to attract talent from around the nation.
The average cost of rent for a two-bedroom apartment in this city is $2,200, so newcomers to the area will definitely need a roommate to help with the costs of getting on their feet. But if you can shoulder the initial burden of getting acclimated with the higher costs of daily necessities, you'll enjoy living here.
Bridgeport, CT
Here's another Connecticut city to add to the list. Bridgeport is a seaport city with a rich history, which includes the Paugussett Native American tribe and English colonization (after the 1640s). Fans of "The Greatest Showman" will appreciate that P.T. Barnum lived in Bridgeport for a time and even served as the city's mayor in 1875.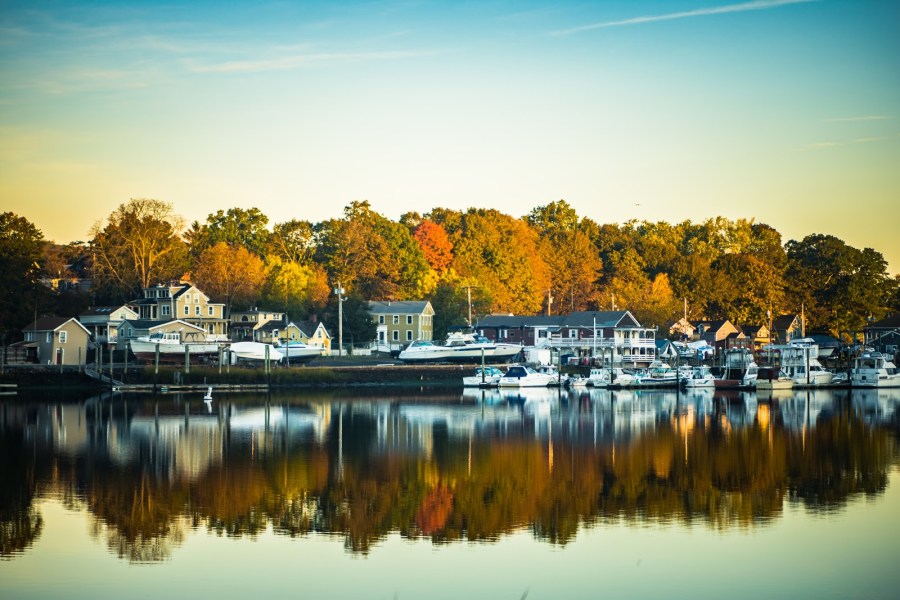 Bridgeport is located in Fairfield County and is 60 miles from New York City, which makes it an optional commuter city to Manhattan. It is also the largest city in Connecticut and part of the Greater Bridgeport Area. Living in such a historically rich area does have its associated costs, though. The average rent for a two-bedroom apartment is around $1,800 in Bridgeport.
Napa, CA
Napa, CA, is a prime tourist location as its famous for being part of California's Wine Country. Though it's a wonderful place to visit, living here is going to cost a pretty penny. The price of rent is certainly something to "wine" about, with the typical two-bedroom apartment easily costing over $2,500 a month.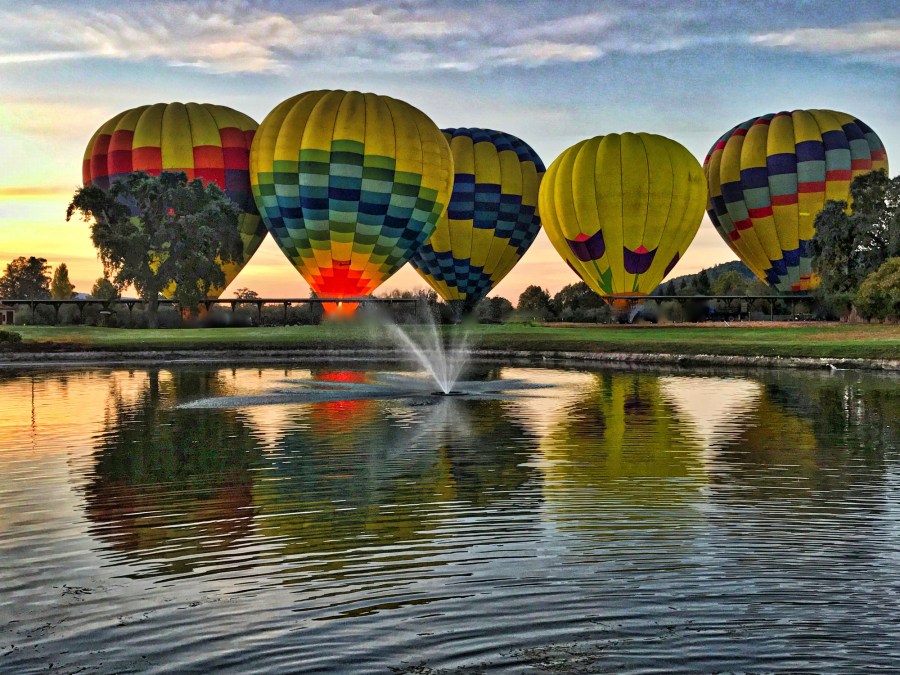 Napa is the second largest city in California's famous wine country and has a cost of living that's almost 22% higher than the national average. If you can handle the rent or mortgage, you have the privilege of taking in Napa's beautiful countryside scenery any time of the year.
Newark, NJ
Newark is one of America's oldest cities, having been founded by Puritans in the year 1666. It has the highest population in New Jersey and is a major center for shipping, rail and air traffic. It's quite common to make a connecting flight at Newark Liberty International Airport or to switch trains at Penn Station. It also is one of the busiest seaports in the nation.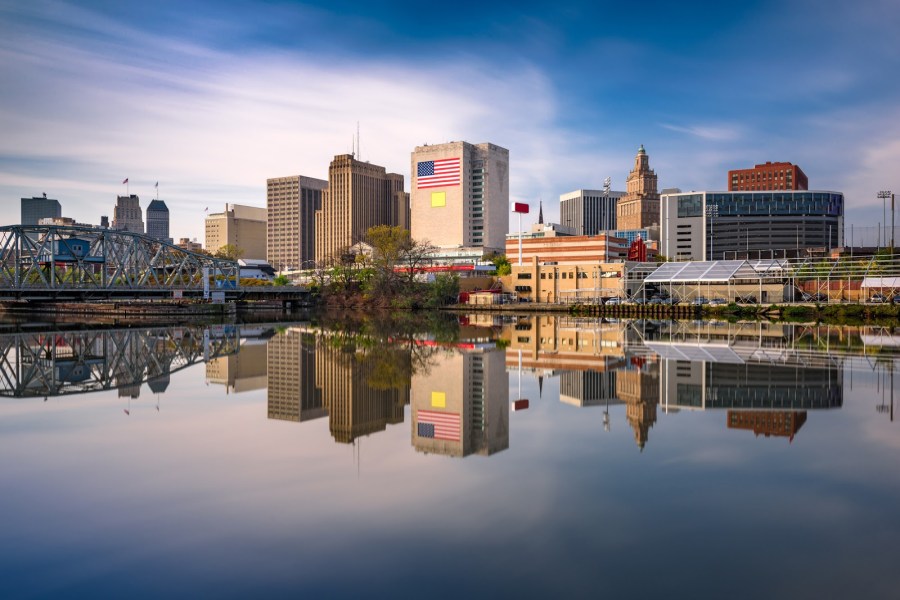 Due to the strategic location of Newark, there are always career opportunities and high competition for good housing. The average rent exceeds $1,800 a month while the overall cost of living is 22% more expensive than the nation's average.
Santa Cruz, CA
Santa Cruz is the largest city in Santa Cruz County. It's famous for its Redwood forests and for being the home of the University of California, Santa Cruz. The cost of living here is 24.8% higher than the national average and the average rent is over $3,000 for a typical two-bedroom apartment.
Residents regularly enjoy the Santa Cruz Beach Boardwalk, a seaside park that has been in operation since 1907. They also have the privilege of living in a year-round pleasant climate that is just the right temperature and humidity.