Where Is South America Located?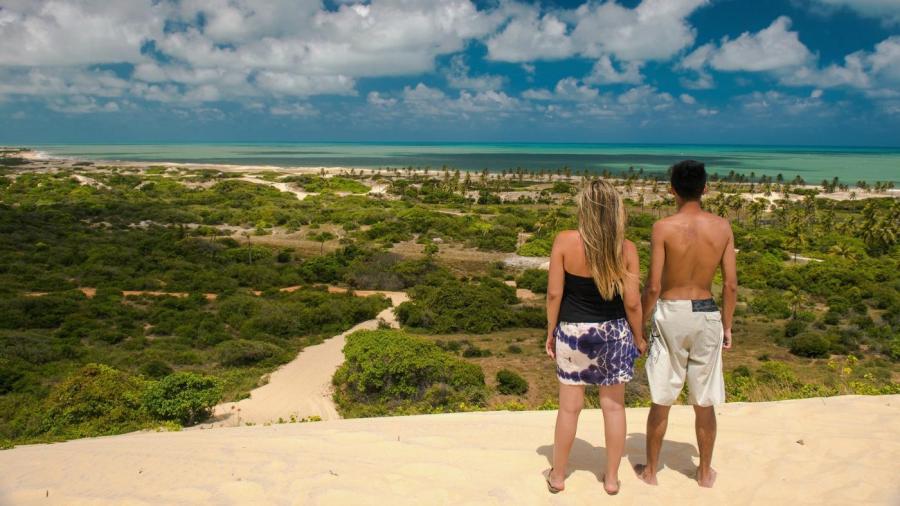 The uppermost portion of South America lies at a latitude of 14.6048° S and a longitude of 59.0625° W, and it is bordered by the Pacific Ocean, the Atlantic Ocean, the Caribbean Sea and Central America. The continent is in the Western Hemisphere.
In the world, South America ranks fifth in population and is the fourth-largest continent. The continent contains 12 countries, including Argentina, Peru, Brazil, Chile and Colombia, as well as the territories of the Falkland Islands, Galapagos Islands and French Guiana. Contained within South America are many of the world's largest and most diverse ecosystems: the highest waterfall is in Venezuela; the Amazon is the largest river by volume; the Andes is the longest mountain range; and the Atacama Desert in Chile the driest. The continent is also home to the largest rainforest, the highest capital city and the highest commercial lake in the world.