Where Is Seattle Located ?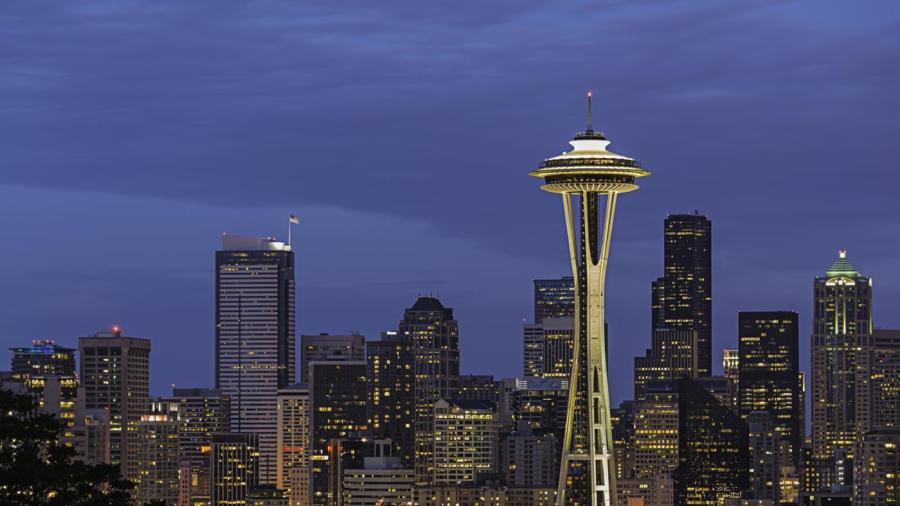 Seattle is a port city located along the west coast in the state of Washington. It is an important seaport city with a metropolitan area of roughly 3.6 million people.
Seattle and the state of Washington are a part of what is known as the northwest region of the United States. Seattle is positioned between Puget Sound and Lake Washington. It is surrounded by mountains on both the east and the west outskirts of the city. The Olympic Mountains sit along the west side, while Mount Rainier's Cascade Range is along the eastern side of Seattle. Seattle is the eighth-largest U.S. port city and an important gateway to Asia.
Located in King County, Seattle's latitude is 47° 36′ 23″ N and its longitude is 122° 19′ 50″ W. It is further north than several eastern Canadian cities. Located at the junction of I-5, the westernmost interstate in the United States, and I-90, the northernmost interstate, it is just over 100 miles south of the Canadian border and 130 miles north of Rainier, Ore.