Retirement: The Definitive List of Ideal Places to Settle Abroad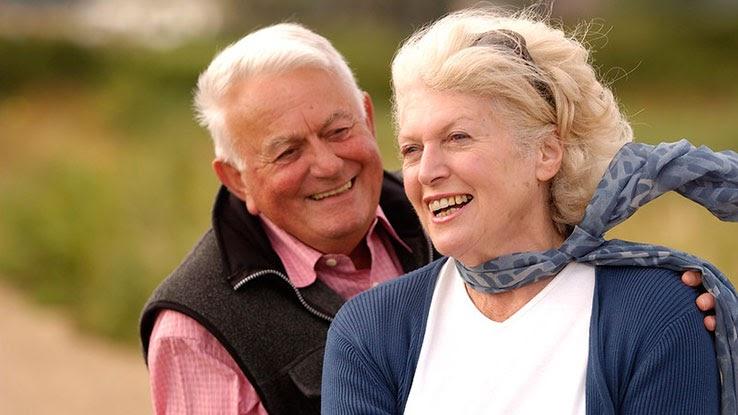 You have finished your last day of work and are ready to tap into your 401(k). The kids are all grown up, and nothing is stopping you from retiring abroad to a life of exotic wonder. With the cost of living, quality of life and cultural aspects to consider, there are a lot of important decisions to make before leaving the country.
Below is a comprehensive alphabetical list of some of the best places to spend your golden years.
Argentina
Argentina is rich in natural beauty with sprawling deserts and abundant rainforests. It's family-friendly and community-focused with cultural diversity and a dose of a European feel. The capital city, Buenos Aires, is also one of the most popular tourist destinations in South America.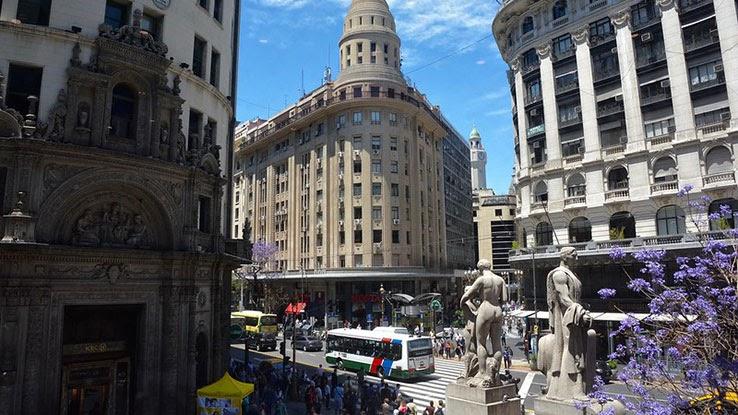 The cost of living in Argentina is around 50 to 60 percent to that of the United States. That means a person who is responsible with their money can survive on about $1,000 to $1,500 per month. On top of that, Argentina doesn't tax pension income.
Australia
If you want to retire abroad but remain in an English-speaking country, then think about heading Down Under. Australia is renowned for its laid-back lifestyle. From endless coastlines to top-rated big cities, this country has something for everyone. Adventurous retirees can even brave the outback with roaming 'roos.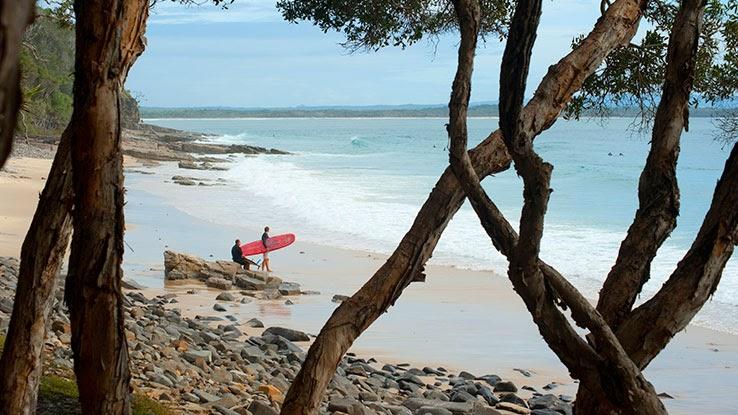 Renting a one-bedroom apartment in one of the major cities ranges from $900 to $1,800 per month. Those who want to escape everything and retreat to a home in the bush can expect to pay less than $100,000. Although you can't claim residency, there is no end to the number of temporary visas for which you can apply.
Belize
With a population of just over 400,000 people, Belize is a great choice for those who want to make a small country home. Located on the northeastern coast of Central America, you'll spend your final days on the Caribbean Sea. Different cultures, languages and ecosystems abound.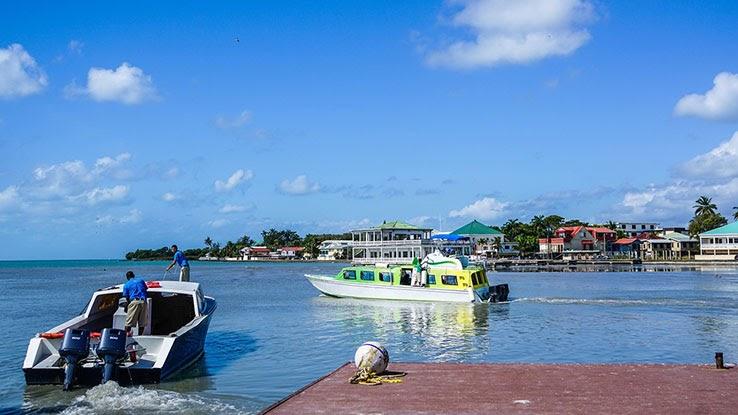 Not only can you live well on $2,000 a month, but there are also multiple islands to choose from for expats who want to spend their days on the beach, with Ambergris Caye being particularly popular. Golf carts are the number one form of transportation on the island.
Brazil
As the world's fifth-largest and fifth-most populous country, Brazil has a plethora of places to settle. Brazil has 4,655 miles of coastline, expansive tropical rainforests and a wide array of ecological systems, natural resources and protected habitats. It's also a rising nation in terms of GDP, global wealth and international influence.
To obtain a retirement visa, you must be at least 60 years of age with proof of a $2,000 monthly income, including pensions. Brazil offers access to healthcare and public transportation as well as entertainment discounts and preferential treatment as a senior at stores and banks.
Chile
Chile is the narrow strip of land between the Andes Mountains and the Pacific Ocean, and it's a paradise for retirees with a deep motorcycle affection. It tops the list of Latin American countries in terms of development, income and economic freedom. It also possesses a low level of political corruption and the lowest murder rate in the Americas.
You can retire comfortably for around $2,000 to $3,000 per month. There's plenty of fertile land and a long growing season to raise crops or livestock if you wish. There's also decent Internet and cell service.
Colombia
Despite a history of violence in the 80s and 90s, two of Colombia's largest cities are safer now than some U.S. cities. It's also a recently accessible location for expats to retire. You'll find breathtakingly lush villages with crystal clear Caribbean waters. Colombians often find a reason to celebrate with salsa dancing and visually stunning art.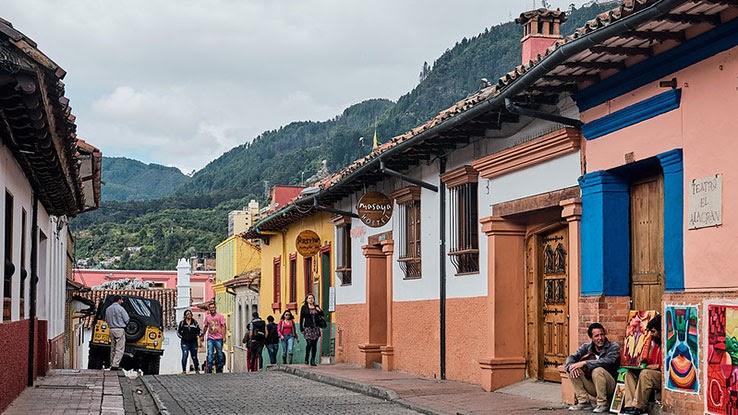 You only need to show proof of a $700 per month income to qualify for a visa. However, you'll be able to live like a king with world-class healthcare for just $2,500 a month. If that's not enough, Columbia also has the second most biodiverse country in the world.
Costa Rica
Costa Rica is one of the top retirement destinations with over 20,000 U.S. expats. The country's motto, Pura Vida, or "pure life," is an attitude as well as a slogan. You can enjoy a tropical climate year-round, slow-paced rural areas and beautiful beaches with gnarly surf if that's your preference.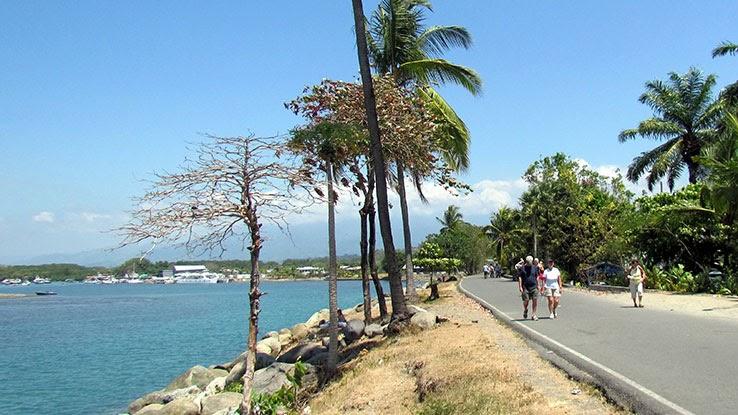 There are several categories of residence, with retirees tending to choose the pensionado visa. You need to prove a monthly income of $1,000 per month while renting a small condo for only $300 to $600 per month, or $1,200 to $2,000 for a large house.
Croatia
Croatia is probably not at the top of a retiree's list of locations, but it should be. It's slowly becoming a popular destination, so the laws regarding foreigners are continually evolving. Croatia offers a low cost of living, but you'll have to decide if it's worth all the bureaucratic red tape.
Most visa processes for foreigners are on a case-by-case basis. You'll do yourself a favor by learning a little of the Croatian language before you arrive. Renting can be a mess, so you're better off finding a reputable real estate agent to invest in your property.
Dominican Republic
Escape to the center of the Caribbean Sea on the island of Hispaniola for your retirement. The Dominican Republic is the most-visited country in the Caribbean and boasts an ever-expanding economy. There's plenty of time for golfing and sightseeing followed by a dance festival or baseball game.
There is a low cost of living, even with white sand beaches and year-round sunshine. The Dominican Republic has a relatively simple application process with no minimum age restriction. The best part is that you can easily survive with a $1,000-per-month budget.
Ecuador
Ecuador's economy has been steadily improving with exports of oil, bananas and shrimp. Since 1999, the U.S. dollar has been the country's national currency, so there is no need to concern yourself with exchange rates. Ecuador is also quite senior-friendly, offering discounts on airfare, public transportation and entertainment.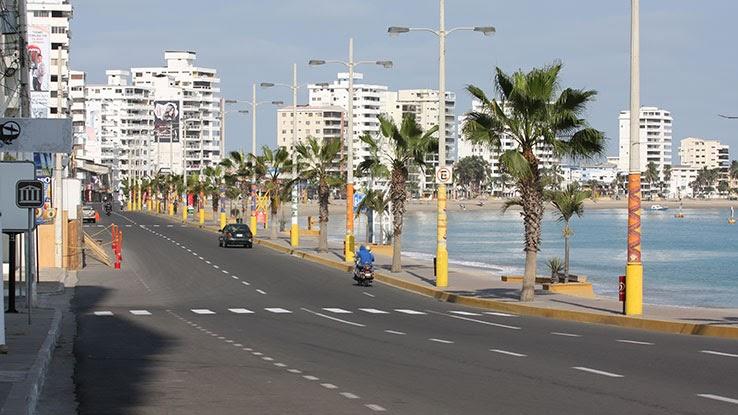 You can rent a one-bedroom apartment for just under $400 per month. For those wishing to spend their remaining days on the coast, Bahia de Caraquez offers stunning beachfront homes for under $100,000. Is that too steep? You might consider a smaller condo for about $50,000.
France
You may not have considered retirement in Paris due to the expense. However, France offers a fantastic quality of life that you might not be able to experience at home. The beautiful French countryside provides a welcoming atmosphere with affordable real estate. You'll reward your life's choices in a mostly temperate climate with secure connections to the Eurozone.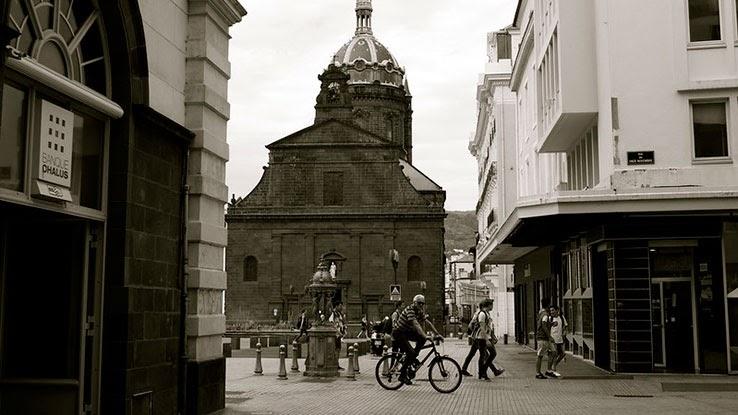 Retirees do not receive any benefits for choosing France as a place to ultimately settle. However, the process for obtaining a long-term visa is quite easy. Provide some documentation and a letter promising not to engage in French employment, and you're probably in.
Guatemala
Immerse yourself in Mayan ruins when by retiring to the most populous country in Central America. Half of Guatemala's population are Mayans that speak over a dozen local languages. The uniquely rich cultural heritage makes this country an appealing choice for retirement, and it's only a two-hour flight from the U.S.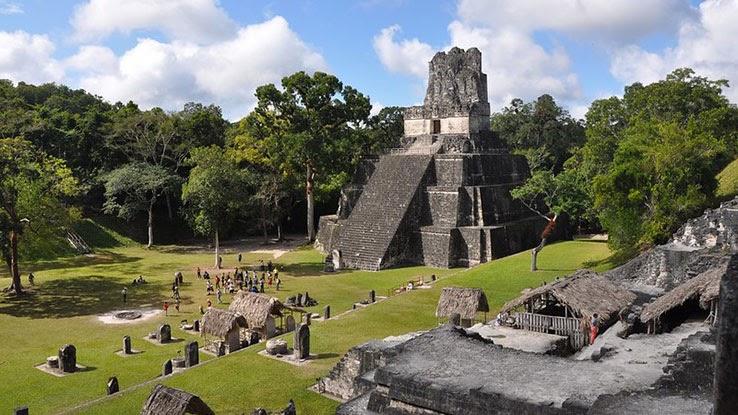 Fill your belly for just $2.00 a plate before going home with bags of fresh and inexpensive produce. You'll only put up about $200 per month to rent a house, meaning you can spend a little extra on imported food if local faire doesn't suit you.
Ireland
The Emerald Isle is the ideal retirement location for those who love lush greenery. The landscape offers astonishing views of castles and cattle pastures. It's also considered one of the most fabulous golf destinations in the world, with hundreds of high-quality courses.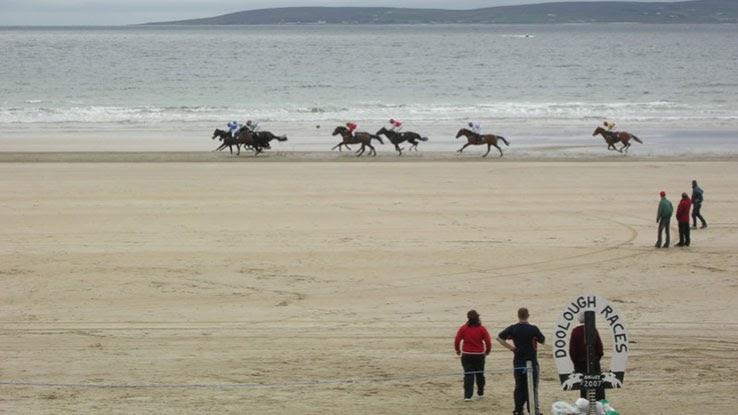 You won't tire of the abundance of traditional Irish music, sports and literature. It's also the perfect spot for disgruntled Californians who fear natural disasters, as it is free from earthquakes and droughts. Moreover, rent prices are around half that of the Golden State.
Italy
Italy should also be on a shortlist of possible retirement locations. The country offers incomparable food, wine and healthcare. It offers exciting metropolitan nightlife and quiet rural areas, depending on your preference. The Italian culture is also famous for its focus on strong family bonds.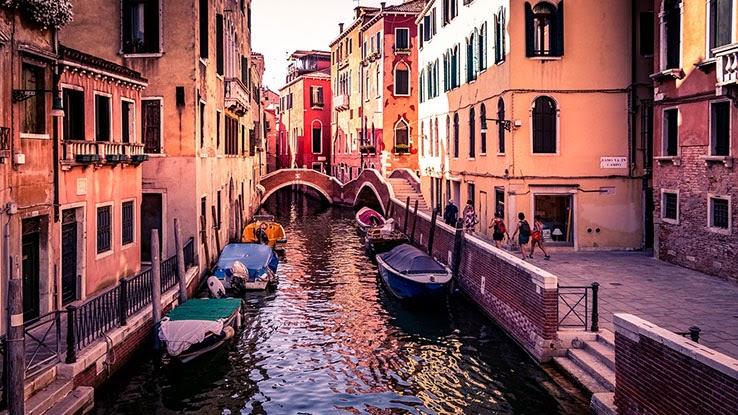 You can begin your retirement with a relatively low cost of living. After 10 years, you'll gain eligibility for citizenship. If your family has Italian origins, that requirement reduces to four years. Italy is practically giving abandoned houses away for one euro — so long as you enjoy fixing houses as a hobby.
Japan
Japan is also a popular destination for retirees. It's even better for people who can't get enough Japanese food. While there isn't much culinary or cultural diversity from which to choose from, the food is quite healthy, and the country and has a culture based on respect and honor.
It's best to avoid large cities, as living situations can get expensive and somewhat cramped. Retirement homes also run the risk of bankruptcy. However, the rural areas are far more affordable and quite beautiful. It's safe to look into property ownership since there are no legal restrictions on foreigners.
Malaysia
Malaysia is an amazing choice for a retirement destination. There are not many places in the world with such cultural diversity, since the country has cultural influences from China, India and even the United Kingdom. It also offers rainforests in the interior that are home to rhinos, monkeys and orangutans.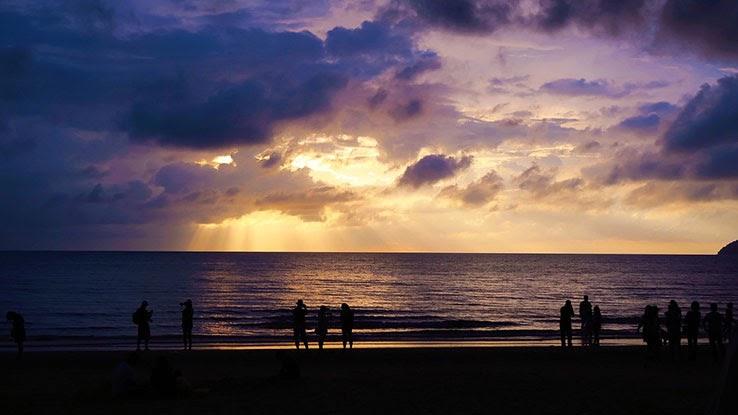 $200,000 in savings can last more than 15 years in Indonesia if you're careful. Social security payments can cover a good portion of monthly expenses. Most people can live a moderate lifestyle for just over $1,000 per month, with extra needed only for healthcare and emergency costs.
The Maldives
The Maldives is a top vacation destination. It has some of the world's most gorgeous beaches and tropical atmosphere. For retirement, however, it's more advisable for those who are financially independent. Outside of the capital city, there is little in the form of healthcare or financial services.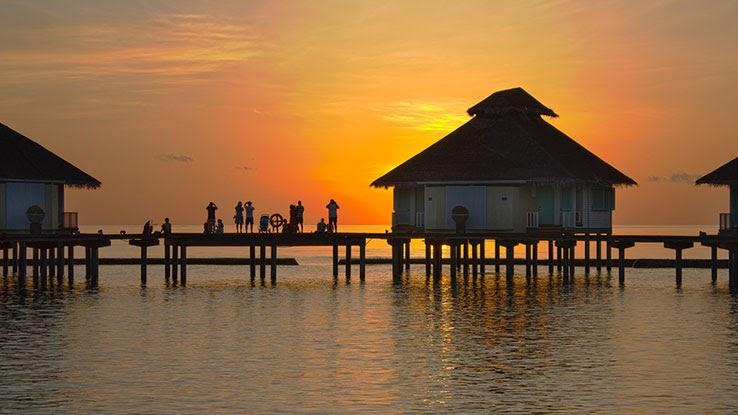 The Maldives don't have all the comforts one might find in the United States. However, the sacrifices in services that must be made to live in this country are made up for with beautiful scenery. It's also less expensive than many parts of the United States, although you will still be spending between $650 and $850 for a one-bedroom apartment.
Malta
The island of Malta is one of the sunniest places on Earth. It's also one of the only places in the Mediterranean that primarily speaks English. It's an island community with a large portion of expats, so you're likely to have a lot in common with the current residents.
In addition to great weather, it's also quite affordable. Some expats can live off of around $2,600 per month in a place that is walking distance to the beach. There is plenty to do in the form of golfing and nightlife, so you won't quickly get bored.
Mexico
Although Mexico may not be at the top of the list, there are plenty of reasons to choose the country for retirement. It's a vast country with a unique cultural history. Mexico offers a slower-paced lifestyle that embraces long siestas and family get-togethers.
Expats and retirees are eligible for the national healthcare plan. Mexico allows foreigners to purchase real estate using a fideicomiso, or bank, as the trustee. A retired couple can survive comfortably with an average budget of $1,900 per month, making it an incredibly affordable place to retire close to the United States.
The Netherlands
The famous Dutch phrase doe eens normaal translates to "just do normal," meaning people who enjoy assimilating will fit right in. That said, the Netherlands is a trendy place for expats. Dutch is the national language, yet almost everyone speaks English. The country is known for its culture and diverse architecture.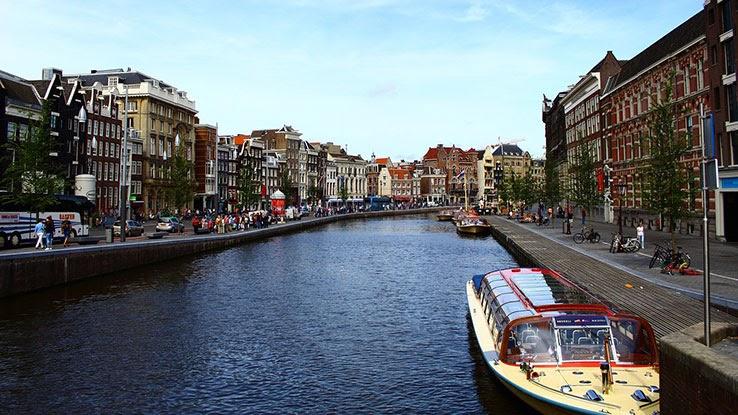 It's relatively easy to travel around the Netherlands, and healthcare won't lead you to bankruptcy. There is some difficulty in finding a place to live. It's advisable to do extensive research before retirement and relocation to the Netherlands.
New Zealand
New Zealand is known for its relaxed and friendly lifestyle. Kiwis tend to look out for each other while being famously easygoing people. The climate and scenery are second to none. The views are fantastic, with grand mountain ranges and surf-heavy beaches.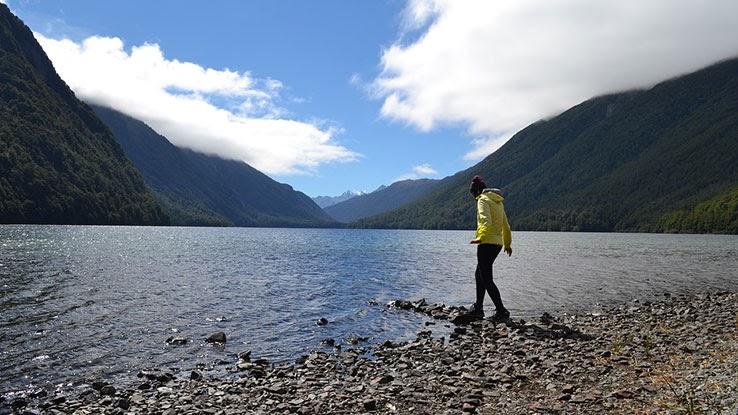 If you're from the U.S., it might take some time getting used to the upbeat outlook and detachment from political turmoil. As for housing, there is something for everyone within a few kilometers. Private health insurance is available to visitors, while citizens and residents have access to subsidized healthcare.
Panama
Panama is a top choice for retirees from all over the world. It's an ideal location for people who want unbridled biodiversity, vast mountain ranges and unforgettable beaches. International Living named it one of the world's best retirement havens of 2019.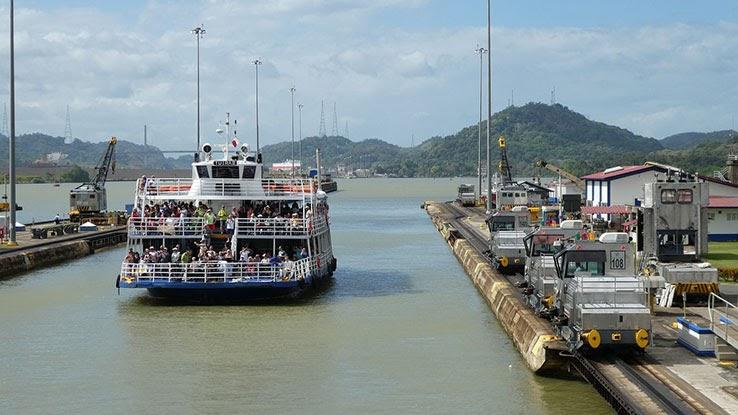 In addition to a low cost of living, you can receive many perks with your retirement visa, including discounts on restaurants, utilities, public transportation and entertainment. You'll need to earn $1,000 of income per month, but the price drops to $750 if you purchase property valued at $100,000 or more.
Peru
Peru is an optimal destination for retirees who still want to experience some adventure. It offers friendly residents, decent weather and ancient ruins. Among the most breathtaking of these sites is Machu Picchu, the old Incan capital. The country also offers some of the best food in the world.
The cost of living stands around 60% to 80% less than the U.S. A retired couple can easily survive on only $1,000 per month, and after three years, retirees are eligible for permanent residence or citizenship.
The Philippines
Located in southeast Asia, the Philippines is an island chain with a rich culture influenced by Spanish and U.S. colonialism. With over 7,000 islands to choose from, there are plenty of options for housing in urban centers and remote areas alike.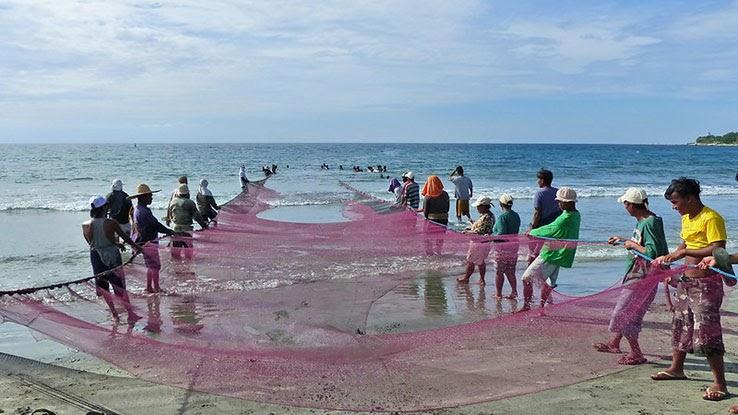 There is a low cost of living, and retired folks can survive on $800 to $1,200 per month. Much of the food found in the United States is available at much lower costs. Many of the larger cities possess top-quality hospitals with up-to-date medical treatments and equipment.
Portugal
Portugal is available for people seeking mild weather and friendly Europeans. It's been a popular tourist and retirement destination for the English for a long time. There are hundreds of miles of coastline from which to choose. Portuguese can be a difficult language to learn, but many residents are well-versed in English.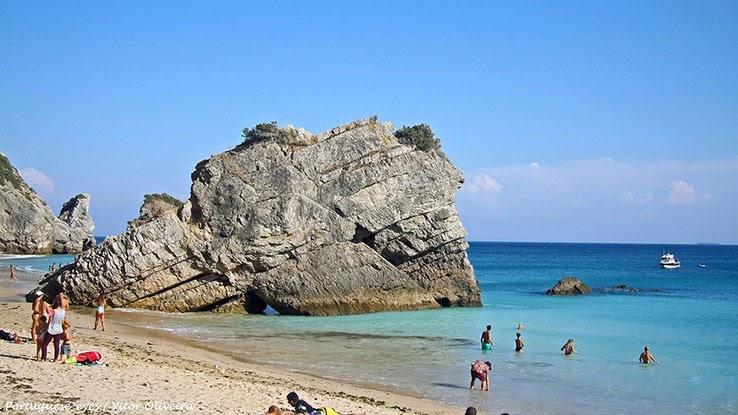 Long-term residents can get away with a monthly budget of $2,000. Rent in smaller cities can get down to about $375 a month. Lisbon, the country's capital, can reach upwards of $650 for rent. Portugal has the lowest cost of living in Western Europe.
Slovenia
Slovenia may not top the list of most retirees, but there are plenty of benefits to consider. First of all, the country is one of the safest in the world, with very low crime rates. The vicinity to other ideal travel destinations such as Germany, Austria, Hungary and Italy also bears mentioning.
The cost of living is around 25 percent lower than in the United States, and the rent is almost 60% lower. There's also exceptional healthcare and little pollution. You can enjoy living out your days in an easy-to-access European hub.
Spain
Spain is rich in tradition and cultural heritage and known for its relaxed lifestyle. A daily two-hour siesta is perfectly normal. Although Barcelona is known for its active nightlife, other areas such as Granada and Sevilla are perfect places to take a stroll down a cobblestone street.
It's also inexpensive to live in Spain. During a siesta, nearly everything completely shuts down. Afterward, you can enjoy a cheap meal with free tapas, meaning appetizers. A retired person can survive comfortably for a maximum of $25,000 a year.
Thailand
With incomparable natural beauty, Buddhist ruins and secluded locations, Thailand frequently comes up in discussions about places to retire. It goes without saying that Thai food in considerable abundance. Thailand is a tropical paradise with gorgeous scenery and weather.
You'll need a combination of $25,000 in your bank account and income to qualify for a retirement visa. However, a typical person easily survives on $1,000 a month. If your 401(k) is larger than expected, you can get a luxury condo in Bangkok, with a housekeeper, for $5,000.
Uruguay
At 68,000 square miles, Uruguay is a small country, around the size of Missouri. The highest point of Uruguay reaches only 1,686 feet, and the rest of the country is full of fertile plains and modest hills. Uruguay has moderate weather year-round, so there are not many surprises.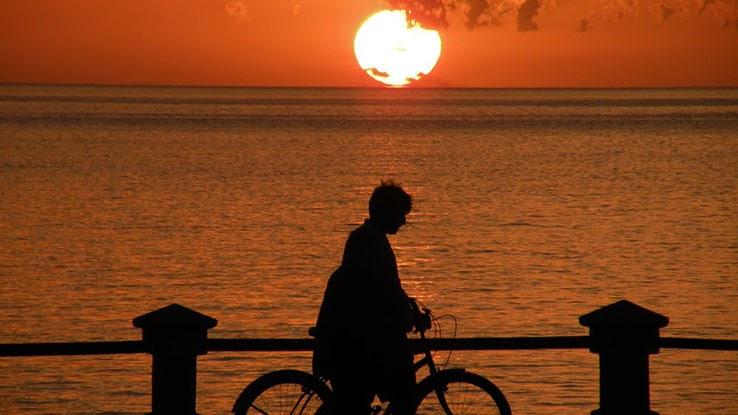 It's the perfect destination for expats who don't wish to surround themselves with too many other expats. It's an accessible retirement location due to the low cost of living and housing prices. You can enjoy plenty of free activities, cultural experiences and pristine beaches to spend the remainder of your days.
Vietnam
Vietnam is a trendy destination for working Americans, let alone those seeking escape in retirement. It is home to 54 different ethnic groups, mainly the Kinh (Viet) people. The great weather and steady improvements to the country's infrastructure move Vietnam up the list for future retirees.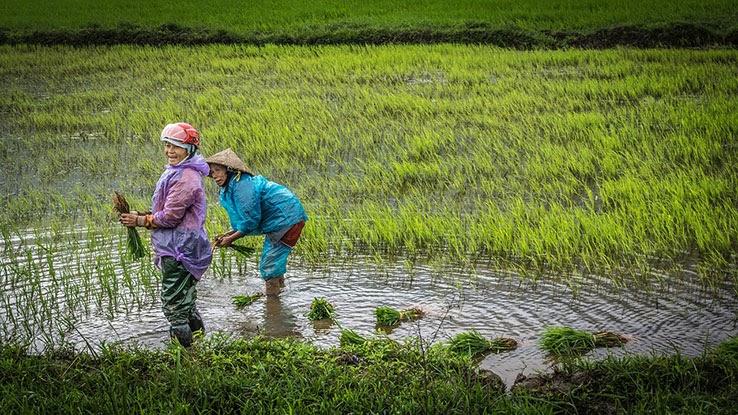 There are plenty of living options suitable for all retirement incomes. Although there are western bars and restaurants, nothing compares to real Vietnamese cuisine. Gold is used to purchase housing, but expats cannot buy land — only a 50-year lease to build a house.