What Is the Relative Location of France?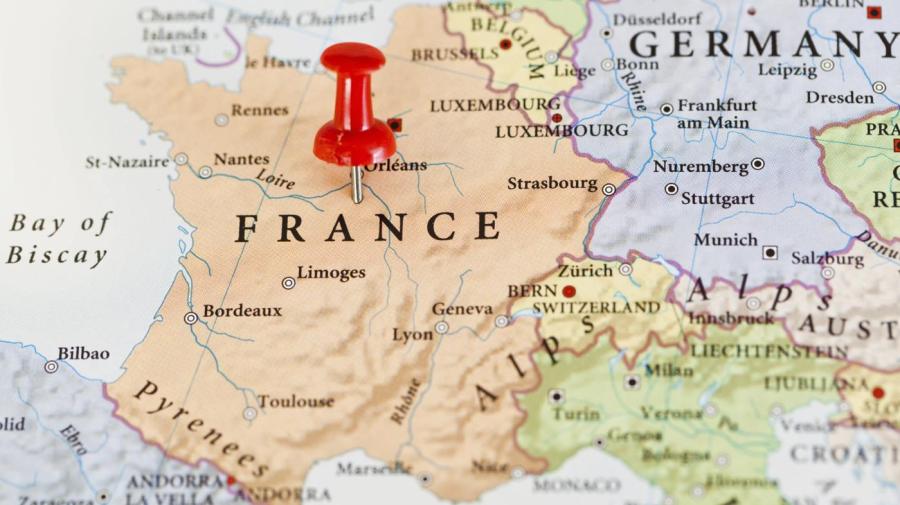 France is south of the U.K., southwest of Belgium, Luxembourg and Germany, west of Switzerland and Italy, north of Spain and northeast of Portugal. France is one of the westernmost countries of Europe.
Relative to the equator and prime meridian, Paris is located at 48.8 degrees north and 2.3 degrees east. France is surrounded by several bodies of water. The Bay of Biscay is part of the Atlantic Ocean and meets France's west coast. The Mediterranean Sea is at the southeast coast, and the area is often referred to as the French Riviera. The north coast meets the English Channel, which separates France from the U.K.