What Is the National Flower of Canada?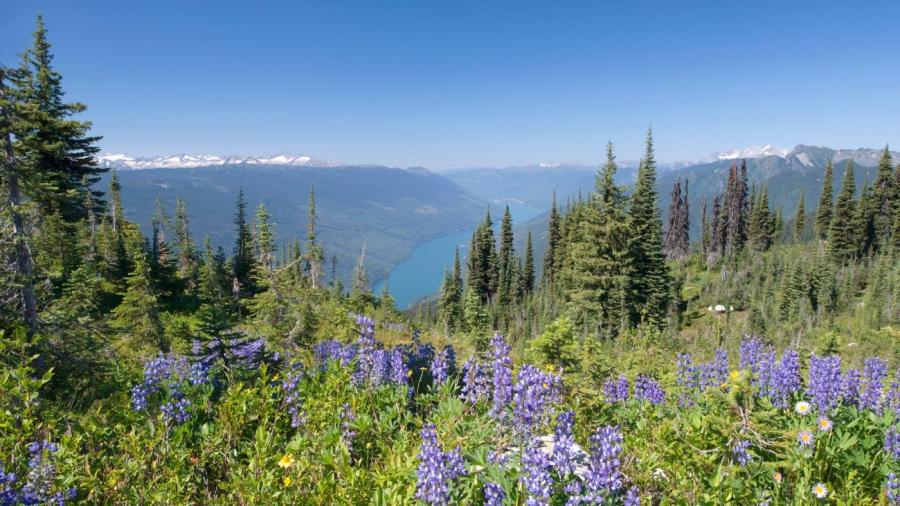 Canada does not have an officially designated national flower. However, each of the 10 Canadian provinces has an official flower. These 10 provinces comprise the second-largest country in the world.
British Columbia's official flower is the Pacific Dogwood; Saskatchewan's is the Western Red Lily; Ontario has the White Trillium, New Brunswick's flower is the Purple Violet; and Prince Edward Island's official flower is the Lady's Slipper. Alberta has chosen the Wild Rose; Manitoba's official flower is the Prairie Crocus; Quebec embraces the Blue Flag; Nova Scotia's flower is the Mayflower; and Newfoundland and Labrador's official flower is the Pitcher Plant.
In British Columbia, the Pacific dogwood is the official flower. It grows in April and May. It is technically a tree, but the big white flowers have represented British Columbia since 1956.
In 1941 Saskatchewan designated its flower as the Western red lily. It grows in Saskatchewan's meadows and forests. The unofficial symbol for Canada is the maple leaf, though Canada has not officially adopted it.