What Are the Names of the Eight Hawaiian Islands?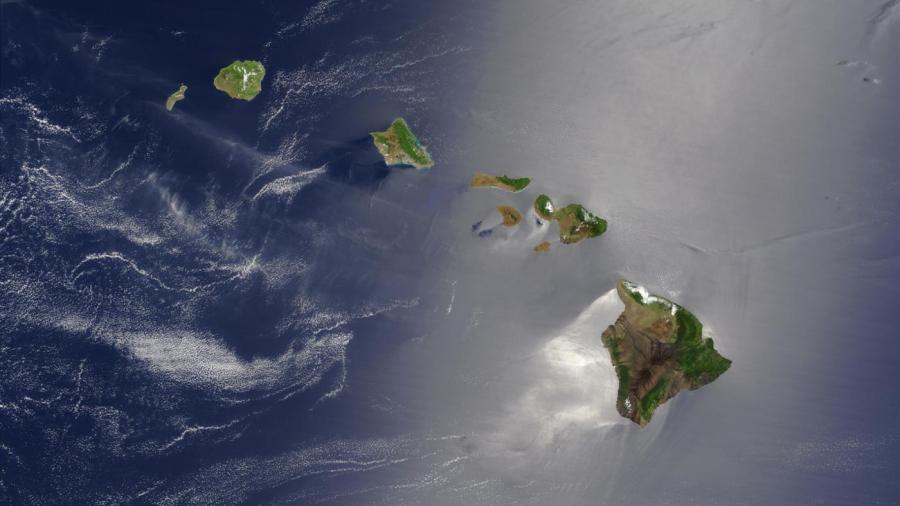 The names of the eight main Hawaiian Islands are Hawaii Island, Oahu, Maui, Kauai, Lanai, Molokai, Kahoolawe and Niihau. Despite the fact that there are eight main islands, there are only four counties in the state. They are Hawaii, Honolulu, Maui and Kauai. Hawaii is the widest state from east to west. It is so wide and remote, in fact, that it has its own time zone.
One of the eight main islands, Niihau, is privately owned, and public access is limited. Legend says that Niihau is the birthplace of the feared goddess Pele. Another island, Kahoolawe, is a former U.S. military testing ground and is uninhabited as of 2014. Hawaii Island is also known as the "Big Island." In terms of area, it is larger than the other seven islands added together. Oahu has the largest population of all of the islands and is home to Honolulu, which is also the capital. Maui is a popular tourist destination and is also home to the world's largest dormant-volcano crater. Kauai is known as the "Garden Island" because of its extensive vegetation. Lanai used to be occupied almost exclusively by a pineapple plantation. As of 2014, however, it is growing in popularity with tourists.