What Are Some Mountain Ranges in Africa?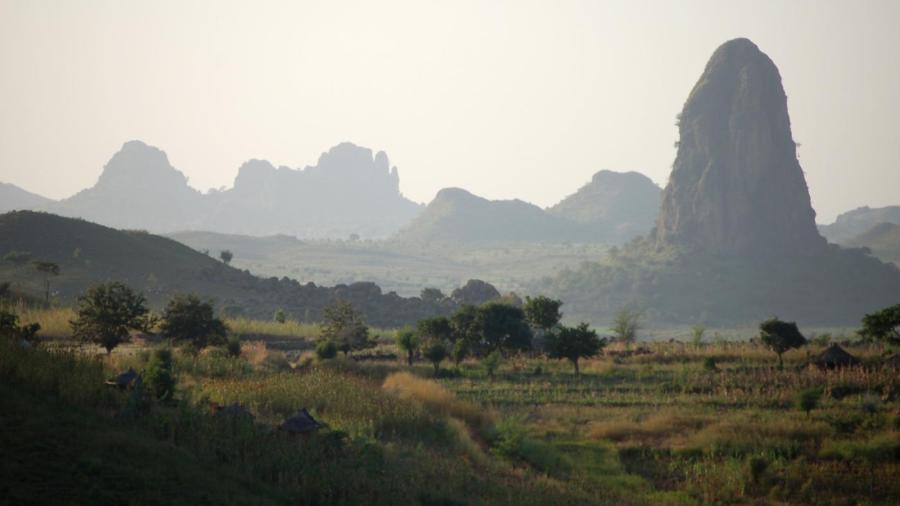 The Ruwenzori Range, Atlas Mountains, Virunga Mountains and Aïr Massif are mountain ranges in Africa. The Ruwenzori Range stretches roughly 80 miles along the north-south border of Uganda and Congo. Small lakes, river valleys and glaciers have formed between the towering snow peaks, carrying water to the Semliki River. The tallest section is Mount Stanley, which peaks at 5,119 meters.
The Atlas Mountains are located near the northwest coast of Africa, extending about 1,200 miles through Morocco, Tunisia and Algeria. The northeastern section, or Tell Atlas, lies close to the Mediterranean Sea and was slowly formed inside a sedimentary basin from folded layers of rock deposits. The lower Saharan Atlas is bordered by desert and contains plateaus, so it was likely formed when plate movement pushed the rock formations upward. The High Atlas in Morocco contains the uppermost peak — the 13,665-foot tall Mount Toubkal.
The Virunga Mountains are a 50-mile volcanic range on the border of Uganda, Congo and Rwanda. Karisimbi is the highest of eight major peaks, standing 14,787 feet tall, while Nyamulagira and Nyiragongo are the only active volcanoes. Virunga is well-known as a conservation site for mountain gorillas and other wildlife, and its plateaus are heavily populated by farmers.
Aïr Massif is a Saharan range located in Niger. The granite formations reach higher than 6,000 feet and are home to hot springs and ancient rock carvings. The range is mined for important minerals, such as uranium, and its vegetative valleys provide grazing land for livestock.