Where Is the Mississippi River on a Map of the U.S.?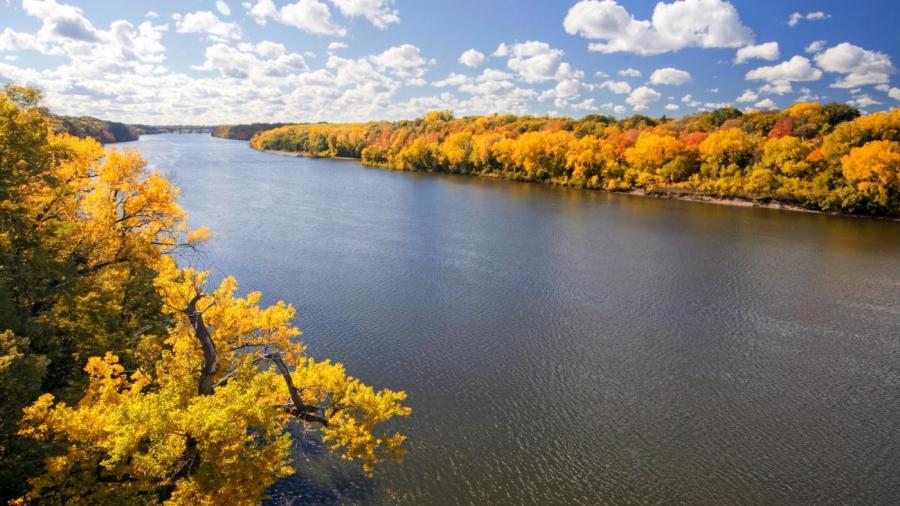 On a map of the United States, the Mississippi River has its source at Lake Itasca in northwestern Minnesota and flows south to empty into the Gulf of Mexico near the city of New Orleans in Louisiana. Some websites that show a route of this river are Maps of World and World Atlas.
The Mississippi River is approximately 2,300 miles in length, and it flows throw the central region of the United States. The river flows through 10 states, including Minnesota, Louisiana, Tennessee, Missouri, Mississippi and Arkansas.
The Ohio and Missouri Rivers are two of its tributaries. At its source at Lake Itasca, the width of this river can vary from 20 to 30 feet. The widest section of the Mississippi River is at Lake Winnibigoshish in Minnesota, where the width is over 11 miles.