What Are Some Landforms in Maine?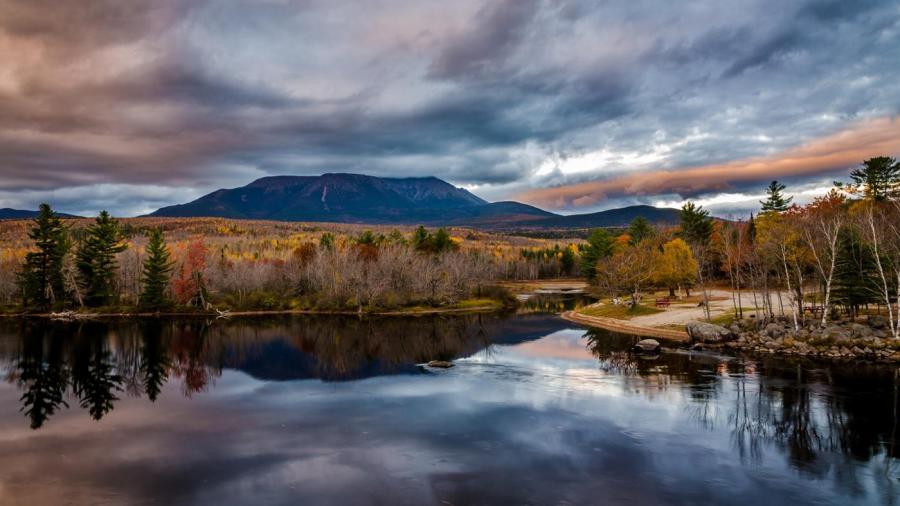 Some landforms in Maine include major mountains, lake and rivers, such as the Appalachian Mountains, Longfellow Mountains, Mahoosuc Range, Western Maine Mountains, Katahdin's Baxter Peak, Hamlin Peak, Moosehead Lake, Kennebec River and Penobscot River. Maine contains more than 2,500 glacial lakes and dozens of islands.
The Appalachian Mountains that start in Georgia run through Maine. The Appalachian Trail in Maine is more difficult to hike than in any other state. The range runs through Monson and Bigelow Preserve and across the Kennebec River. The western part of the range includes the Mahoosuc Notch, supposedly the roughest, most grueling mile of the entire Appalachian Trail. The way is littered with huge boulders that must be scrambled around and over.
Moosehead Lake, another major landform, is the largest lake in Maine. This lake sits in the upper reaches of the Longfellow Mountains and encompasses 4,400 square miles. Several rivers and tributaries flow into and out of this lake, including Moose River, Roach River and Kennebec River.
Coastal landforms in Maine include dozens of islands, sounds and estuaries. For instance, Frenchboro is a town that stretches over 12 islands. One of the islands, Frenchboro Long Island, contains a large preserve filled with forest and wetland wildlife such as bald eagles and rare plants.