Which Countries Do Peaches Come From?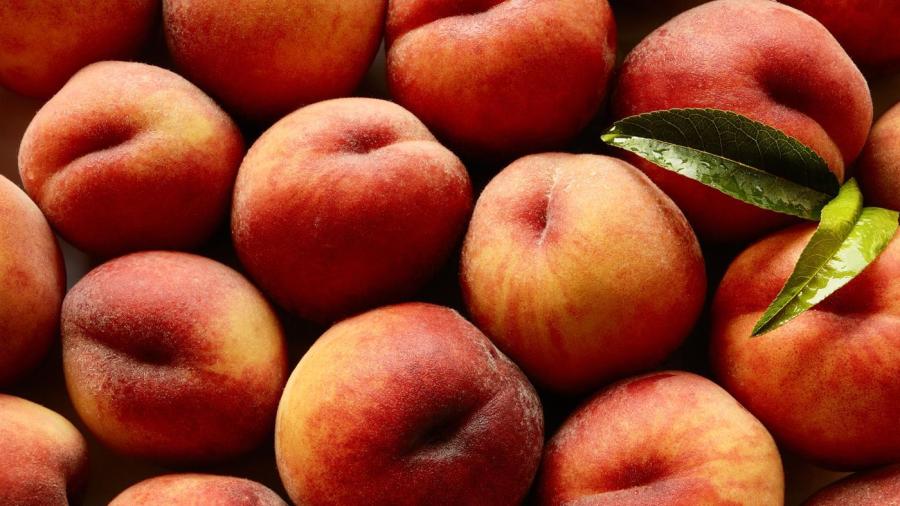 As of 2012, the top 10 peach-producing countries were China, Italy, the United States, Spain, Greece, Turkey, Iran, Chile, Argentina and France. Over a 10-year period, there were only minor variations in ranking. China is by far the world's leading cultivator of peaches.
Peach trees have a very narrow environment for growing. To bear fruit, trees require an extended period of temperatures below freezing. Most varieties require between 600 and 1,000 hours of cold. They also need elevated summer temperatures to ripen the fruit properly. This combination of requirements bars many tropical regions that experience cooler summers. High-elevation plantings in South America help circumvent these limitations. Peach trees typically take three years to produce fruit and only have 12 years of productive use. In the Northern Hemisphere, peach harvests can stretch from May into August.
In the United States, Georgia is known as the Peach State. It was an early adopter of the peach and has long led the nation in overall crop yields. As of 2014, California is the top domestic peach producer. Georgia has found alternate crops more lucrative in recent years. Since 2005, blueberries have replaced peaches as the most successful and economically significant fruit crop in Georgia.