10 Best States to Retire to in the U.S.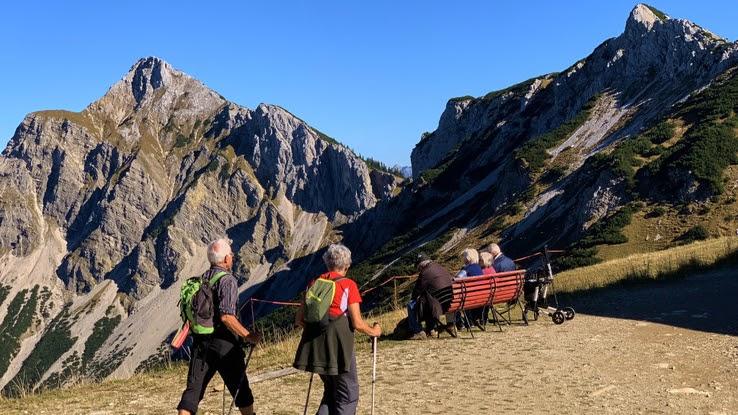 While beach-filled states like Florida immediately come to mind when one thinks of retirement, there are plenty of other factors to consider outside of warm weather and proximity to golf courses. For example, while states like California and New York have laws that can make it tricky to live on a fixed income, states without income tax — or with exemptions for senior Americans — make the day-to-day much less stressful. To help you out, we've rounded up the best of the best states for retirees, from sea to shining sea.
Arizona
If you've spent your entire life enduring freezing cold winters, Arizona can be a welcome respite. While there are a few places in the state that receive a fair amount of snow, such as Flagstaff and Williams, much of the state averages only a couple inches per year — or none at all. Of course, you'll still want to invest in air conditioning: Temperatures in summer often range between 90 and 120 degrees Fahrenheit. In fact, the most difficult decision might just be picking where in the state you want to live.
There's the country's very first planned retirement community, Sun City, which is located just outside Phoenix, and another popular choice, Scottsdale, which has one of the highest percentages of people over 65 in the country. For retirees who want to enjoy the great outdoors, the state's desert climate allows for year-round golfing and plenty of opportunities to explore national parks and monuments, including the Grand Canyon and the Red Rocks near Sedona. Unfortunately for folks on a fixed income, Arizona does collect income tax, but at 2.59 to 4.50%, the rate is still fairly low compared to much of the country — and the same goes for property taxes. Sales tax, however, is a whole different ball game and ranges between 5.60 and 11.20%, making Arizona the 11th highest state for sales tax.
Florida
Sure, Florida might seem like the most obvious pick, but it continually makes our list for two major reasons. First, the state boasts incredible beaches and beautiful weather year-round — perfect for those who like to sunbathe, sip mojitos and swim. The second major factor that makes Florida so desirable is that the state has no income or estate taxes, making it a prime destination for folks over 65 who are living on a fixed income. Plus, of the top 10 cities in the U.S. with the largest percentages of folks over 65, eight of them are in the Sunshine State, so you'll be in good company.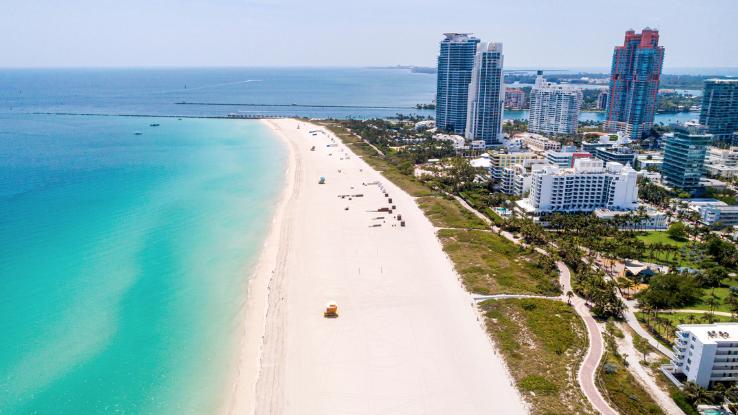 Of course, like every state on our list, there are some drawbacks to retiring in Florida. The weather is mostly gorgeous, but short-yet-frequent thunderstorms and flood-causing hurricanes are fairly common events, which, in addition to being stressful, can also increase your insurance rates. Another deterrent? The wildlife, which ranges from the state's native alligators to invasive species like boa constrictors and golf course-loving capybaras. Nevertheless, the state's iconic Florida Keys, ever-bustling Miami and Orlando metropolitan areas, and myriad golf courses — when combined with all those senior benefits — continue to make it a popular destination for retirees.
Colorado
If you're looking to retire to an alpine wonderland, Colorado is ideal. For those who love living close to nature, Colorado's proximity to incredible mountain ranges and national parks can't be beat. The state also ranks highly in life expectancy thanks to its quality preventative care and healthy living environment. The only drawback? Colorado's cost of living isn't as heavenly as the natural splendor.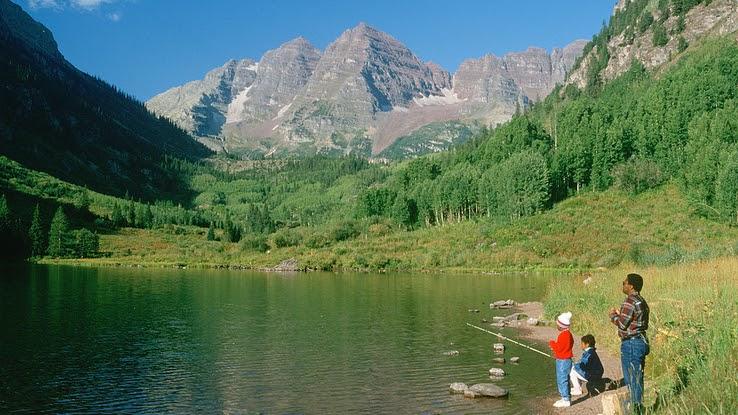 While smaller towns are less expensive than big-name ones like Boulder, it's definitely not the easiest on the wallet of all the options on our list. Interestingly, Colorado's tax benefits are fairly unique: Instead of taxing retirement income in the way earned income would be taxed, Colorado uses a "pension/annuity subtraction" model, which means that qualifying pensions and annuities are excluded up to $20,000 for adults ages 55 to 64 and $24,000 for anyone 65 or older. On top of that, there's also a 50% homestead exemption on primary residences, so long as you've lived in Colorado for 10 years or more. Needless to say, there's no better time than the present to look into retirement in the Centennial State.
South Carolina
While South Carolina may be best known for its vacation-friendly beaches, golf courses and historic sites, it's also a hotspot for retirees, partially because folks visit and fall in love with the state. According to South Carolina's official tourism website, roughly 110,000 people made the Palmetto State their permanent residence in 2017 and, of those new residents, approximately two-thirds were over the age of 50. Without a doubt, one of the state's biggest draws is the climate. Sure, South Carolina's sunny weather means endless golfing opportunities, but it also means boating, hiking, tennis and other outdoor activities on a near year-round basis.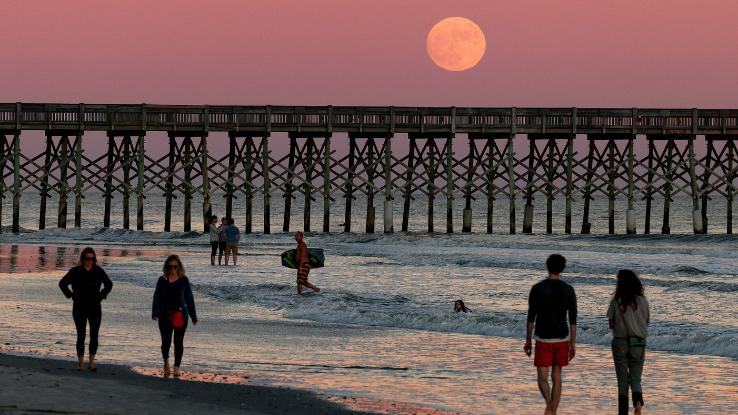 Additionally, quality of life and healthcare have also received top marks, with retirees citing the state's relative affordability due in large part to the fact that South Carolina doesn't tax Social Security benefits — and because the state provides a generous retirement-income deduction when calculating state income tax. In addition to coastal favorites like Myrtle Beach, Charleston, Mt. Pleasant and Hilton Head Island, South Carolina also boasts great retiree communities throughout the Midlands since the area benefits from being in close proximity to Columbia, the state capital. The flexibility of living near a college town or city means that folks can enjoy their solace while also benefiting from easy access to the entertainment events and activities that crop up in these younger spots.
South Dakota
We can all agree that warm weather is great, but it's by no means the only thing to look for when choosing a retirement spot. Although South Dakota lacks warm beaches, it does boast a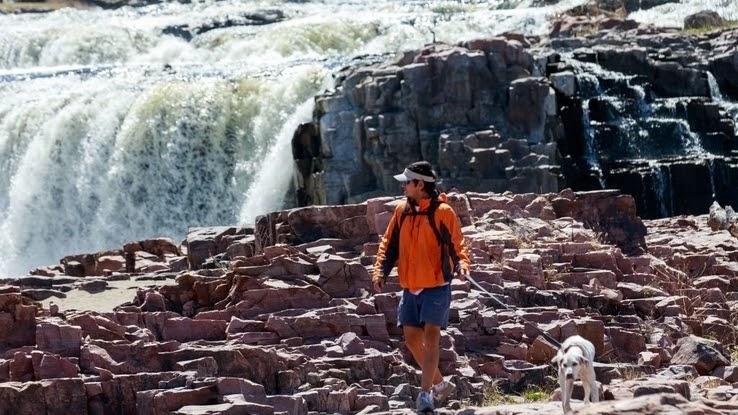 lack of income tax, an affordable cost of living and a booming economy. Admittedly, the state's weather can get intense, with hot summers and cold winters — not to mention, the southeastern portion of South Dakota doubles as the upper end of Tornado Alley due to the lack of mountains and trees in the area.
Still, it isn't all flat roads and remote farmland. South Dakota teems with beautiful scenery and national parks that are perfect for hunting and fishing enthusiasts as well as runners, cyclists and hikers. And, thanks to the state's robust telehealth system, healthcare isn't an issue, even if you are living way out there. If you're more into small-town living, we recommend Sioux Falls, which combines the best of the Dakotas' natural beauty with the amenities of a more populous area.
Utah
Utah might not be on many people's radar as a place to retire, but that should change. With deserts in the south and mountainous forests in the north, Utah has something for sun and snow lovers alike. Not to mention, the Beehive State actually boasts more national parks than any other state outside of Alaska and California. From Monument Valley to the Great Salt Lake, there's no shortage of natural splendor — or ski resorts — making Utah perfect for folks who want a more active lifestyle even in retirement.
Southern cities like Moab and St. George are best for retirees who are done with snow and its related perils, while Ogden and Logan make wonderful destinations for retirees eager to hit the slopes. If you want a (somewhat) big-city experience with easy access to air travel and other amenities, look into Salt Lake City, the state's capital. With a 5% state income tax and fairly middle-of-the-road taxes outside of that, Utah is also more affordable than some of the other outdoors-minded gems on our list. However, it's also one of just 14 states that taxes Social Security income, and the average cost of living is slightly higher than the national average, which means there are definitely some pros and cons to consider before moving to Utah.
Nevada
If finding a tax-friendly retirement spot is at the top of your "needs" list, then Nevada might just be the place for you. With no state taxes on income or Social Security benefits, it's kind of perfect for folks who are living on a fixed income. As an added bonus for you and your wallet, withdrawals from retirement accounts and pension income also aren't taxed, which means your retirement lifestyle might look a bit more comfortable — or, you know, Las Vegas' casinos might look a tad more appealing.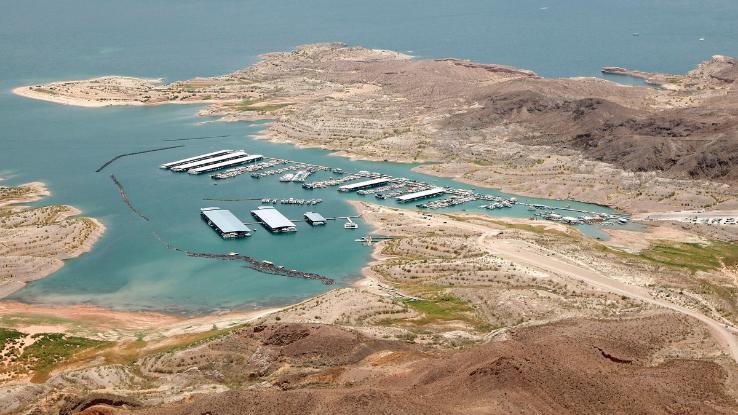 While your finances might benefit from a move to Nevada, it's also important to note that the state doesn't rank particularly high in other categories. Sure, the tax climate is favorable, but the Silver State's actual climate isn't as appealing as other desert-laden states, like Arizona. Even more troubling is the state's rankings when it comes to quality of healthcare. Still, there's something to be said for the affordability and, depending upon where you settle, proximity to Vegas and vacation-worthy states like California and Arizona.
New Hampshire
Picture this: a retirement that includes a delightful mix of cool summer nights by a bonfire, crisp autumn days spent leaf-peeping and cozy winters spent sipping hot cocoa. You can have all that by retiring to New Hampshire, a small state with a lot to offer. In fact, its size is one of its perks because, no matter where you settle down, you'll never be far from mountains, lakes and the state's biggest towns, like Manchester, Keene and Concord. Even Boston, Massachusetts, isn't all that far from the Granite State.
Of course, it isn't all sunshine and rainbows in New Hampshire. In January, the temps can drop to 10 degrees Fahrenheit — or colder — and it stays pretty chilly through March. While snow can be great for winter sports, you'll have to contend with at least a few feet a year, so if you hate shoveling and slick roads New Hampshire might not be for you. On the other hand, the state doesn't collect personal income taxes, so you can enjoy your Social Security benefits tax-free. Better yet, New Hampshire doesn't levy a sales tax, so while the property taxes and cost of living might be a tad higher than average, you'll save in other ways.
Wyoming
Similar to South Dakota, Wyoming offers a mix of majestic mountains and wide plains as well as easy living. With famed national parks and monuments like Grand Teton and Yellowstone not far away, you'll be able to embark on some pretty memorable hikes if an active retirement sounds right up your alley. Of course, if you're trying to get away from friends, family and everyone else, Wyoming can help with that, too — after all, it's the least populous state in the entire country.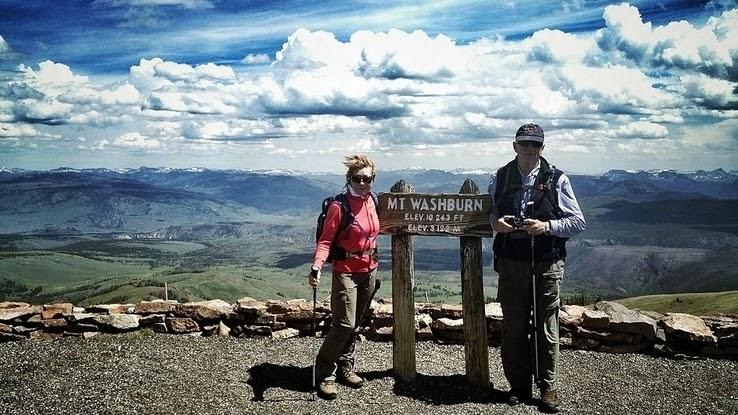 While the weather in Wyoming can be intense, the snow isn't as bad as you might expect on the plains. However, if you can deal with the whiplash of hot summers and freezing winters, being a Wyoming resident has some serious financial benefits. For example, Wyoming boasts an appealing combination of low property taxes, great healthcare, cheap real estate prices and absolutely no state income tax. So, if you're looking for a quieter retirement — with an affordable cost of living — it may be worth weathering the Cowboy State.
Iowa
When it comes to listing out retirement options, Iowa probably isn't the first state that comes to mind, but, surprisingly, it is a great choice for folks who want to enjoy a comfortable quality of life and easy access to recreational and cultural activities. In general, Iowa has a low cost of living, but, for retirees, there's also a $6,000 tax deduction available to those 55 and older. And while Iowa doesn't count Social Security as income, the state does collect personal income tax, which can run as high as nearly 9%.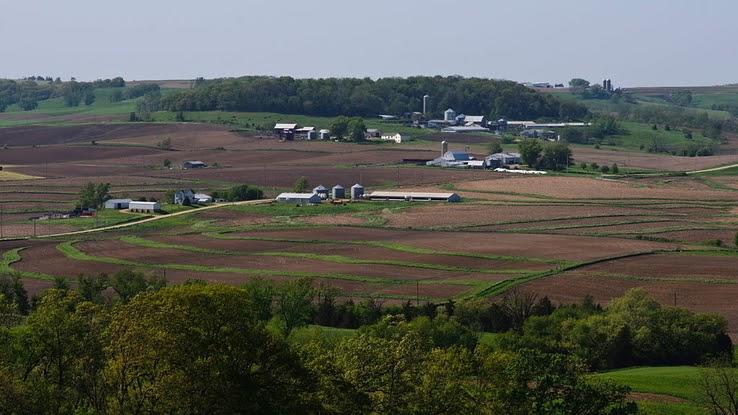 So, what are the Hawkeye State's drawbacks? Even though Iowa receives a modest amount of snowfall, it still boasts icy winters and hot, humid summers. Moreover, for folks accustomed to a more cosmopolitan environment, Iowa might feel a bit sleepy. Of course, there's nothing wrong with some peace and quiet, especially when the state offers plenty of recreational activities — hiking, fishing, golfing — as well as volunteer opportunities, so long as you're willing to travel a bit.