What Is a Military Ball, And Why Is This Event Held?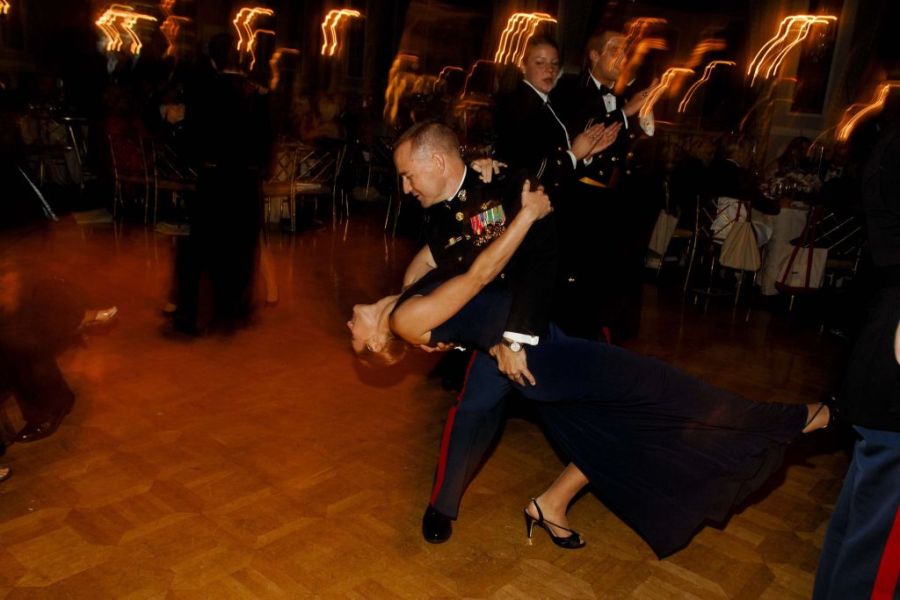 You probably have heard of military balls, but maybe you are wondering what these auspicious events are all about. A military ball is an annual formal function hosted separately by each military branch. These balls are a time for military men and women to relax and enjoy themselves. Typically, a night of festivities celebrates the men and women of the armed forces.
If you want to be invited to any of these balls, it is essential to note that each military branch holds its own ball. Therefore, military balls take place at different times of the year. For example, the U.S. Army holds its ball on June 14, the U.S. Navy on October 13, and the Marine Corps on November 20. These three military branches' balls coincide with the inception dates of each military branch. However, the U.S. Airforce and the Coast Guard do not have a specific day set for their balls.
Who Can Attend a Military Ball?
You are probably wondering if military balls are open for all to attend. In most cases, a military ball is open to enlisted personnel and active military officers of the branch that is holding the ball. Typically, military personnel get an invitation and are required to come with a guest. In short, if you want a direct entry to these events, you better date or get a spouse in the military if you are not part of that military branch yourself.
Sometimes, community leaders and veterans also get invitations to this event. More often than not, the balls are held at the local base. Since the military ball is a formal event, military personnel dress in formal uniforms. At the same time, their significant others must dress in a tuxedo or a formal dress. Women attending the ball should wear a conservative formal dress, either floor-length or at the knee.
What Is the History of American Military Balls?
We can trace the origins of the military ball to 1895. The army military ball's purpose is to celebrate soldiers who have died in the line of duty and to allow active-duty servicemen and women to enjoy themselves. During these events, attendees honor prisoners of war and soldiers missing in action. In addition, they toast military leaders and observe the laid-out traditions of each military branch. As we had mentioned earlier, each military branch holds its annual ball separately; for some, these balls coincide with their inception days. For example, the U.S Army was established on June 14, 1775, and every year since its inception, the U.S Army has been holding its birthday ball.
On the other hand, the U.S Navy has been holding its ball since October 13, 1775, and they have held the annual ball since then. For the service men and women in the U.S Navy, the Navy ball honors Navy service men and women and appreciates the Navy culture.
Furthermore, the U.S Airforce was started on September 18, 1947, and they hold a ball each year to celebrate this. However, the Airforce military balls are not always celebrated in September. Instead, the date of the ball changes from year to year. The primary purpose of a military ball is to celebrate each branch of the government and honor their departed service men and women.
What Customs and Traditions Are Associated With Military Balls?
The branches of the military are often referred to as the discipline forces. This means that they have a set-out way of doing things and follow it to the tee. Therefore, the same rules apply when it comes to their military balls.
A military ball is a formal event, and all service men and women must wear their Class A uniform. Depending on one's branch and the rules laid out by the commandant, in some cases, servicewomen can wear gowns. However, since the ball is a formal event, the gowns must be floor-length, and guests should be mindful of how much skin they show. Although each military branch has its own traditions, here are some everyday things you should expect to see at a military ball.
Cocktail hour: attendees can drink as they mingle and get to know each other before the formalities begin.
A receiving line: this is where you shake hands with the honored guests at the function. It is also a time to formally introduce yourself and your guest.
Flag procession: when the flag comes in, everyone must be upstanding as they sing the National Anthem.
Dinner: guests enjoy multiple options of food and beverages during this time.
Keynote Speaker: chances are the event organizers have invited a keynote speaker for the day.
A fallen soldier's table: It is customary to have this table at the ball for members to pay tribute to their departed colleagues.
After the formal recession of the color guard, the dance floor is open for attendees to show off their moves. At this point, attendees can take photographs together. Finally, as is with any other party, there is always a cake to crown the celebrations.
What Are Some Notable Military Ball Moments?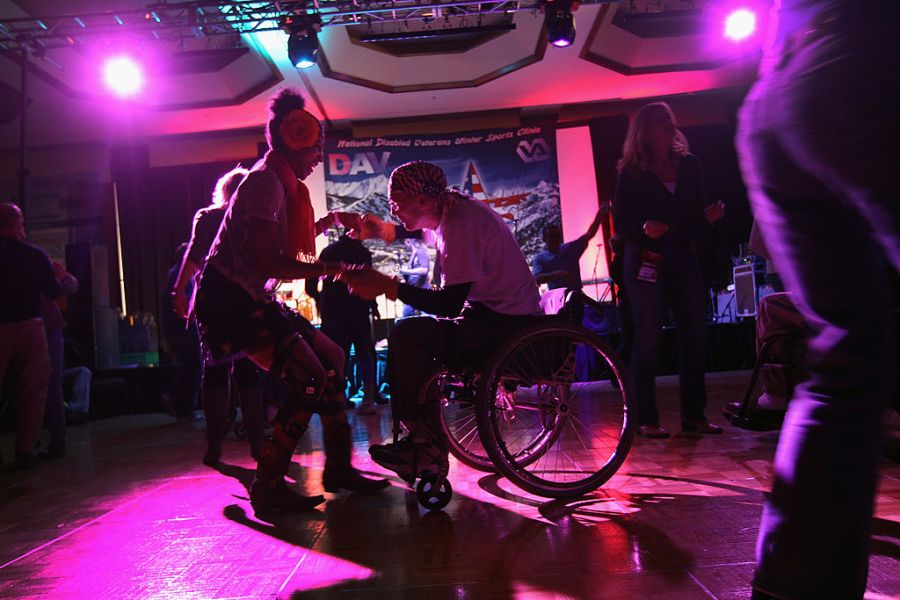 More often than not, when organizers of military balls plan these events, they hope for a night that attendees will not forget. The precision and elegance of the event is typically the most memorable aspect for those who attend. However, things do not always go as planned. Over the years, there have been some notable military ball moments that have gone down in history.
For example, on April 15, 2022, six teenagers ended up in the hospital after taking what they assumed as water during the Davies Military ball. Some attendees reported that the students had gone to the dance floor and left their drinks unattended. Upon returning to their tables, they consumed laced drinks and, after some time, started throwing up.
This instance reminds people that even if you are attending the most auspicious event, never leave your drink unattended. There are dark-humored people even at a military event.