What Are the Words to the Poem "In Flanders Field" by John McCrae?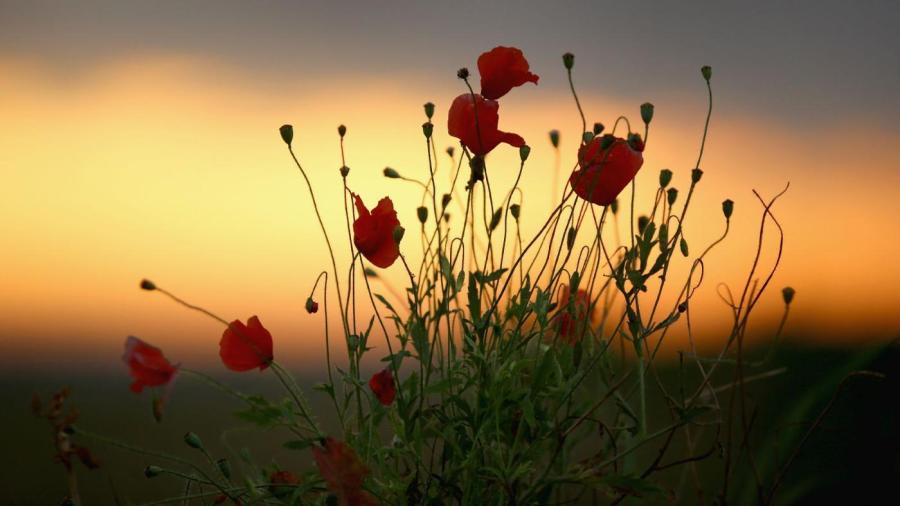 The words of the first stanza of "In Flanders Fields" by John McCrae are, "In Flanders fields the poppies blow / Between the crosses, row on row, / That mark our place, and in the sky, / The larks, still bravely singing, fly, / Scarce heard amid the guns below." To read the entirety of the poem, visit the Poets website.
The first stanza of "In Flanders Fields" contrasts a beautiful scene of nature against the harsh reality of war. The second stanza is the lament of those buried in Flanders Fields, who will never feel dawn again because of the war. The third stanza is a call to arms for the living soldiers, urging them to hold the torch high and "take up our quarrel with the foe."
McCrae wrote "In Flanders Fields" in 1915, after presiding over the funeral of one of his friends, Alexis Helmer. "In Flanders Fields" is a rondeau, which is a poem with 15 lines of eight or 10 syllables arranged into three stanzas. The first stanza has five lines, the second has four lines, and the final has six lines. The first part of the first line becomes the rondeau's refrain, and is repeated as the last line of the final two stanzas.