What Is on the Wikipedia Page for Jimmy Capps?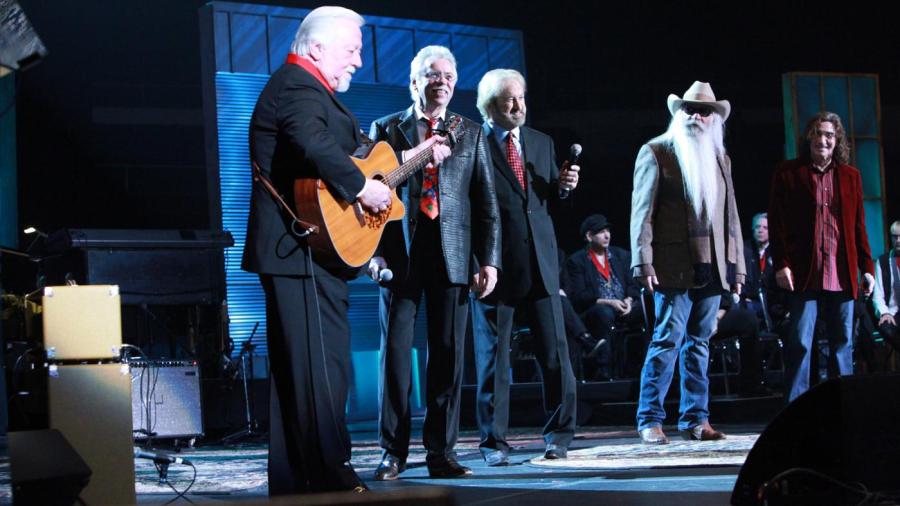 As of September 2015, there is no article about Jimmy Capps on Wikipedia. Capps is mentioned in Wikipedia articles such as "Night Things," "Out Where the Bright Lights are Glowing" and others, where he is typically credited for having played guitar on popular country music recordings.
Jimmy Capps was raised in Benson, North Carolina, where he began listening to the Grand Ole Opry at the age of 8. Capps was inspired by his uncle, a champion fiddle player, and he began playing the guitar at the age of 12. By 1956, he played guitar on both radio and TV while also playing in a band. In 1958, he began working with The Louvin Brothers, a renowned country music duo. Later that year, he performed on stage at the Grand Ole Opry. As of 2015, he has been a member of the Grand Ole Opry Staff Band since 1967.
Capps has received numerous awards during his career, many of them from the National Academy of Recording Arts and Sciences. He was recognized for playing on the most number one hit recordings, including Tammy Wynette's "Stand By Your Man," Conway Twitty's "The Rose" and Kenny Rogers's "The Gambler."
In 1998, North Carolina Governor James Hunt declared May 25th Jimmy Capps Appreciation Day. In 2009, Benson, North Carolina, Mayor William W. Massengill declared February 28 Jimmy Capps Day at a sold-out concert where Capps's 50-year career with the Grand Ole Opry was celebrated.