What Is a Scrum Master Certification?
If there's one thing that every workplace could benefit from, it's teamwork. Problems within a workplace are unavoidable, and strong leadership is crucial for creating a productive, solution-oriented workforce. This is what scrum is all about. Scrum is a methodology that centers on teamwork, human problem-solving and growth through experience.
The first step in understanding and applying scrum in your workplace is to become a Certified Scrum Master (CSM). What is a scrum master? What do you learn? How do you get certified? And how will scrum's skillset help you become more marketable to employers? Here's what you need to know.
What Is Scrum?
According to Scrum.org, scrum is a framework that companies and brands can use to target "complex adaptive problems" in branding or product delivery. What exactly does this mean? Scrum considers issues that are unique to workplaces and offers unique solutions. It draws on the principles used by Agile project management, which considers the most effective ways to plan campaigns and complete workplace goals.
Scrum prioritizes the human capacity for problem-solving through creativity, personalized planning and empiricism (solutions that come from experience). This methodology also considers the potential good that can emerge from problems, such as opportunities for growth. Ultimately, scrum is focused on the power of teamwork and its benefits over tackling problems by yourself. Scrum's framework includes daily meetings (known as "scrums"), backlog planning and more.
How Does It Apply to Your Workplace?
Due to its structure as a methodology for problem-solving, scrum is useful for keeping workplace operations smooth and collaborative. It helps work teams prepare for the inevitable hitches that come with working in atmospheres that are developing new products, brands or ideas.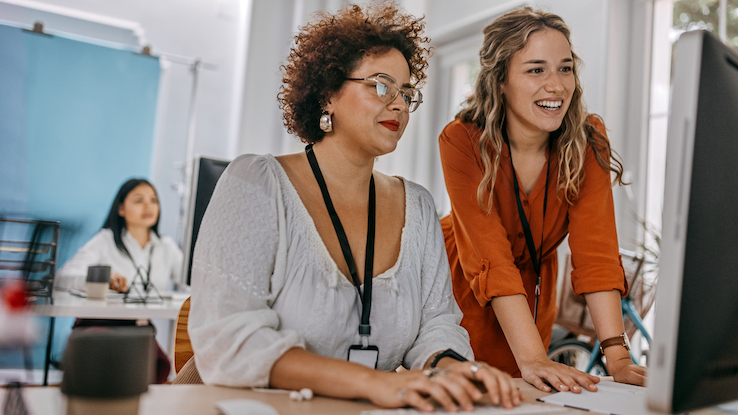 Scrum helps you structure more effective ways of completing tasks that are custom-tailored to your business, team size and skillsets. No workplace is free of conflict, but with scrum, these conflicts can run their course fluidly and not delay productivity.
Scrum is often used in the world of tech and business. However, team members in any company can find this collaborative framework useful for moving forward together.
What Is a Certified Scrum Master?
Applying scrum to a workplace requires someone well-versed in the methods and applications of scrum. That's where Certified Scrum Masters (CSMs) come in. Those who are CSMs have studied the framework that drives scrum forward. They're skilled in applying the methodology in the workplace. They aid work teams and leaders in becoming comfortable with using scrum terminology. They support teams in understanding and engaging with the mandatory components of scrum, such as the structured, 15-minute meetings that are crucial to teamwork.
CSMs can also help redirect and address any complications that may arise as a team gets used to applying scrum practices. Scrum masters may work exclusively in one workplace or service multiple workplaces. They may also have their focus on specific projects, lead scrum meetings and be a central player in daily problem-solving. A CSM needs to be intuitive and responsible and enjoy a leadership role.
How Do You Become a Scrum Master?
To become a scrum master, you'll need to work towards receiving a Scrum Master Certification. These certifications are earned when you've completed the necessary training to fully understand the purpose of scrum and how to effectively create and use the strategy in your workplace. Fortunately, you don't have to pursue an academic degree to become a scrum master. Scrum master certification courses are offered through a variety of channels online.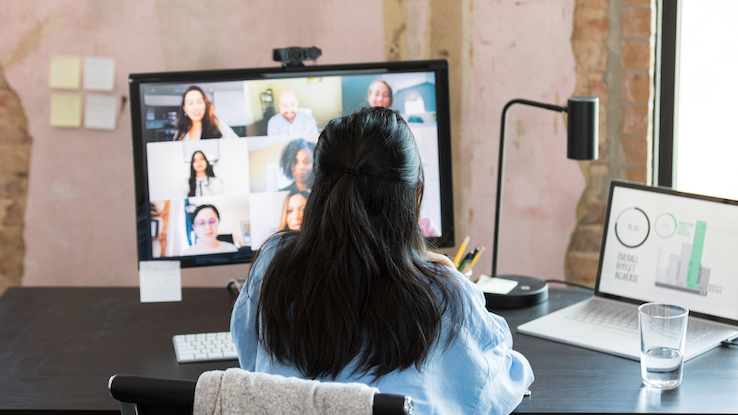 One course that offers scrum master certification is the Scrum Alliance. The Scrum Alliance offers classes that help students understand the "team accountabilities, events, and artifacts" that sit at scrum's center. They offer different tracks of learning and certification based on career goals, including Certified Scrum Master, Advanced Certified Scrum Master, Certified Scrum Professional and Certified Agile Coach/Certified Scrum Trainer. All of these courses provide different opportunities to navigate the methods behind scrum and offer varied leadership courses within scrum practices.
Another scrum-specific organization that offers certification is the Scrum Training Institute. Their immersive, two-day scrum courses offer 16 hours of intensive face-to-face training with real instructors. They prioritize in-person certification, which may prove useful to those who have difficulties learning online or with virtual educators. They only offer their course out of Orlando, Florida, but its short nature makes it accessible for those who can't take many days off work.
For a less immersive and intensive course, you might consider becoming certified through Udemy, an online learning site for working professionals. This class breaks down scrum's key elements, identifies different ways of applying scrum and prepares you to be a scrum leader. This course features two hours of video, 21 articles and certification once the course is completed. You can purchase this course as a personal class or buy access for an entire team, making it a great choice for both individuals and companies.
These are only a few of the organizations that offer Scrum Master Certification. There are hundreds of CSM programs available both online and in person.
How Can a Scrum Master Certification Improve Your Job Outlook?
A scrum master certification can have a major impact on your workplace marketability. It can be useful if you want to apply scrum to your current position or if you're looking to seek new employment. Scrum masters develop many skills that are highly valuable to employers and managers. For example, scrum masters can see complex problems from an optimistic and dynamic lens. They can identify issues as sites of growth and keep a cool head while problem-solving.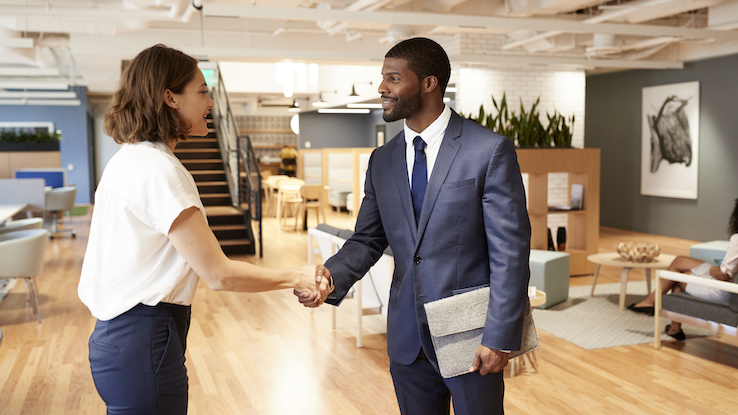 They also develop strong leadership skills. CSMs have an advanced ability to head meetings and empower other team members. They typically develop greater organizational habits for entire workplaces. Because of the breadth of knowledge they contain and share, scrum masters can positively affect entire scores of employees.
Lastly, scrum masters are often more confident in various useful workplace theories and methodologies. This includes Agile's project management methods and other useful organizational or productivity tools. Due to the extensive leadership-related skillset that scrum masters develop, becoming a CSM can help you move up within your company and beyond.