What Are Community Fridges- and How Do They Save Lives?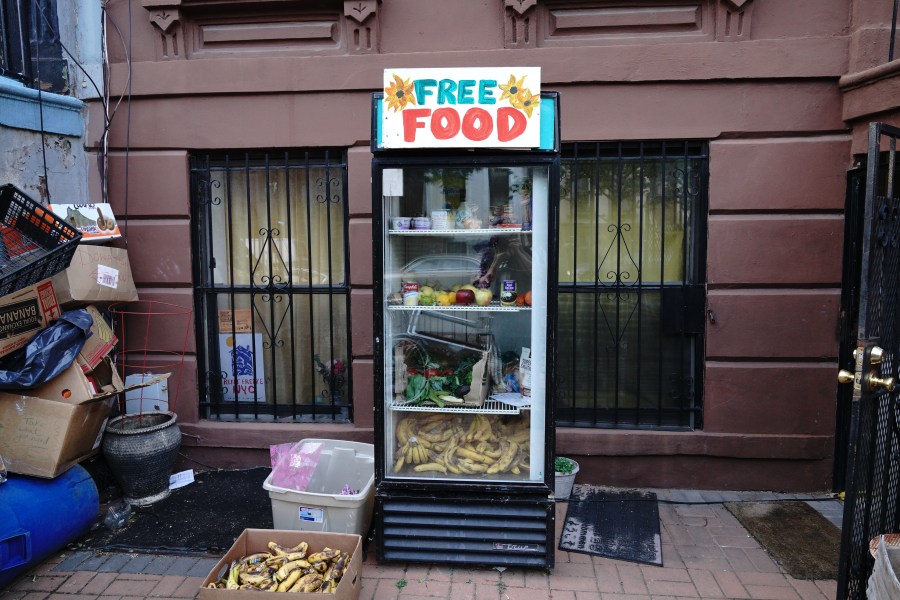 Today, as you're strolling down the road, you may notice something a bit unexpected. Out in the open, there is a refrigerator, brightly colored and featuring the words "free food." While some people may initially be suspicious, there's a decent chance that's unnecessary. You've likely found a community fridge.
Community fridges are popping up in cities all across the country, a critical resource that has the ability to save lives. If you're curious about community fridges and how they make a difference, here's what you need to know.
What Are Community Fridges?
A community fridge – also known as a community pantry or freedge – is a mutual aid project. Functionally, they're resources that provide anyone in need with free food. Additionally, while helping to limit food insecurity, they also reduce food waste, giving local grocers and restaurants a place to donate food that may otherwise get thrown out.
Often, community fridges feature two main components – a refrigerator and a pantry area. That allows the location to offer items that need cooling – like milk and certain produce – along with shelf-stable staples. In some cases, there may be extra items too, like personal care products, household cleaners, laundry detergent, and more.
Often, the rules for using the community fridge are simple, focusing mainly on ensuring general politeness. Typically, any person that crosses paths with a community fridge is welcome to take whatever they need.
The Origins of Community Fridges
Community fridges are a relatively new type of community support. Some of the earliest known instances of community fridges were in Germany. Foodsharing – which launched in 2012 – aimed to reduce food waste by giving households and businesses alternatives to throwing out food.
In the United States, community fridges first hit the streets in 2019 or early-2020. While they were providing a critical service then, this kind of resource took off once COVID-19 led to quarantines, social distancing, and other restrictions on gathering.
When people were barred from getting together, many traditional food resources – like soup kitchens and food banks – either had to shut their doors or strictly limit their operations in the name of public health. However, community fridges could operate with relative ease, as they don't require much oversight and are out in the open.
While the pandemic is less of a concern today and most traditional food resources are operating once again, community fridges are likely to remain. They're a straightforward way to get nutritious foods into neighborhoods where they're needed most, making them an asset.
Community Fridges and Food Insecurity
In the United States, approximately 10.5 percent of all households experience food insecurity. That totals out to about 35 million people who have trouble consistently accessing the food they need to live healthy, active lives. Additionally, around 19 million live in food deserts, making it difficult for anyone in those communities to find affordable, high-quality fresh food.
Community fridges are a simple solution to food insecurity and food deserts. They allow the community to ensure those in need can access enough food to remain healthy. Additionally, they can bring in fresh produce to those who can't leave the area to do so themselves, ensuring that nutritious items are accessible.
Often, community fridges serve as a supplement to other food benefits, such as SNAP, though they also serve as a critical resource to homeless individuals and households that may not qualify for other benefits but still need support. It's ultimately another way to increase food access, ensuring no household is left behind.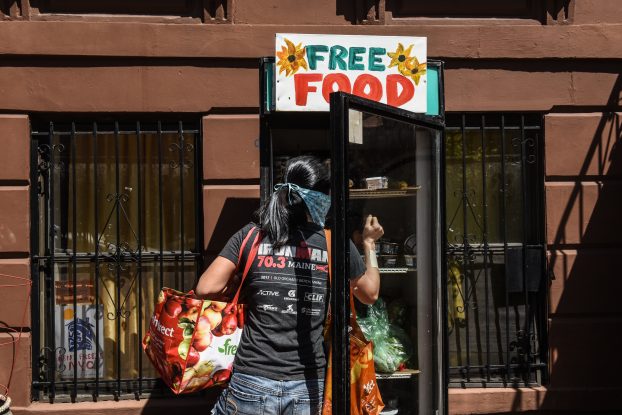 How to Find a Community Fridge
While some people discover a community fridge simply by strolling through their neighborhoods, that isn't the only way to find out. There are resources available that can make locating a community fridge easier for those in need.
One great place to start is the Freedge, which lists hundreds of community fridges spread all across the globe. Contacting local food banks is another smart way to learn about food resources. Some may know of community fridges in the area, and they can also provide information about accessing the food bank or other forms of food-related support.
Other community-oriented non-profits may be able to point people in the right direction, too. People can also call 211 to get connected to representatives that can help them learn about assistance programs in their local area.
How to Start or Support a Community Fridge
Starting a community fridge in your area is a significant undertaking, but it's a journey worth taking if you want to help reduce food insecurity in your community. Often, the startup costs are far lower than people would expect, but there are some operational hoops to jump through along the way. If you're interested in starting a community fridge, Freedge has a slew of helpful information available.
Donating to a community fridge can happen in several ways. First, most programs welcome cash donations, allowing them to continue operating existing fridges or establish new ones. In some cases, this allows the community fridge to stock extra items. In others, it covers fridge maintenance costs, utility bills, restocking efforts, and similar expenses.
Second, food donations from stores, restaurants, and the general public are often welcome. Typically, the rules mimic food banks. In most cases, only sealed foods are allowed, barring certain produce or bakery items. There may be limits on the type of food as well. For example, some may focus on plant foods; others may only accept non-perishables.
Saving Lives with Community Fridges
With community fridges, issues of food access and affordability decline. They're specifically designed to make healthy foods easier to acquire, solving certain nutritional woes for those in need.
Along with preventing starvation, community fridges can help prevent nutrition-related health conditions. Malnourishment can cause a range of health issues, including severe weight loss, declining muscle mass, loss of tissue function, decreasing cardiovascular function, gastrointestinal problems, lowered immune system function, and more. At times, the functional declines are so severe that they result in death.
By making community fridges accessible, high-quality food is available to those in need. As a result, they may be able to avoid malnutrition, causing these critical resources to essentially save lives.