What Are Boyds Bears Worth on Today's Market?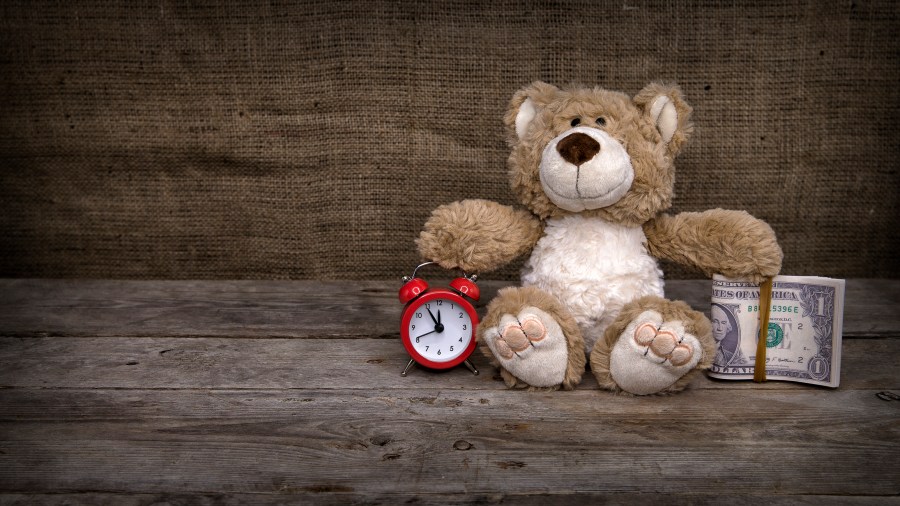 If you grew up anytime between the 1980s and the early 2000s, you likely had a Boyds Bear somewhere in your home. These collectible stuffed toys and figurines, known for their detailed features and unique themes, were discontinued in 2014, yet they continue to hold sentimental value to collectors. Where did Boyds Bears get their start? How much are Boyds Bears worth today? And what are the rarest Boyds Bears on the market?
History of Boyds Bears
Boyds Bears was dreamt up in 1979 by a husband-wife duo named G.M. Lowenthal and Justina Unger. Their namesake is the town in Maryland where the company got its footing (Boyds, Maryland). Initially, Lowenthal and Unger just sold antiques, yet Lowenthal developed a passion for designing and assembling teddy bears. He named the first completed bear Matthew after his first-born son. From there, Lowenthal continued to create and expand his collection of Boyds Bears, and business boomed.
Initially, Boyds Bears produced only plush creatures, transitioning from only bears to including ducks, rabbits, and other cuddly creatures. A relocation from Maryland to Pennsylvania in 1987 pushed the company to continue to evolve. 1993 saw the Boyds Bears company begin to create resin figurines, eventually releasing five separate resin collections in different styles. Collectors fell hard for Boyds creations, especially as their product line expanded to include ornaments, tree toppers, outdoor garden figurines and more. Boyds Bears fan clubs cropped up across the globe, and the company even introduced a membership club, the "Loyal Order of Friends of Boyds," in 1996, which gave collectors access to new and rare bears each season.
Despite their rapid expansion, Boyds Bears continued to function as a labor of love. Lowenthal insisted that each item be assembled and inspected by hand. He focused on developing affordable products that would hopefully turn into collector's items. Each year, he retired several bears in order to set them on course to become collectibles. Despite its raging popularity in the 1990s and early 2000s, the company couldn't maintain itself into the 2010s. In 2008, Boyds Bears was bought out by gift company Enesco. Due to rising production costs associated with the Boyds Bears, Enesco sent the Boyds Bears into "hibernation" in 2014. Since they ceased production so recently, they are still relatively new in terms of vintage toys. What does this mean for how they are valued…and is now the best time to start building your own collection or selling your old Boyds?
What Are They Worth Today?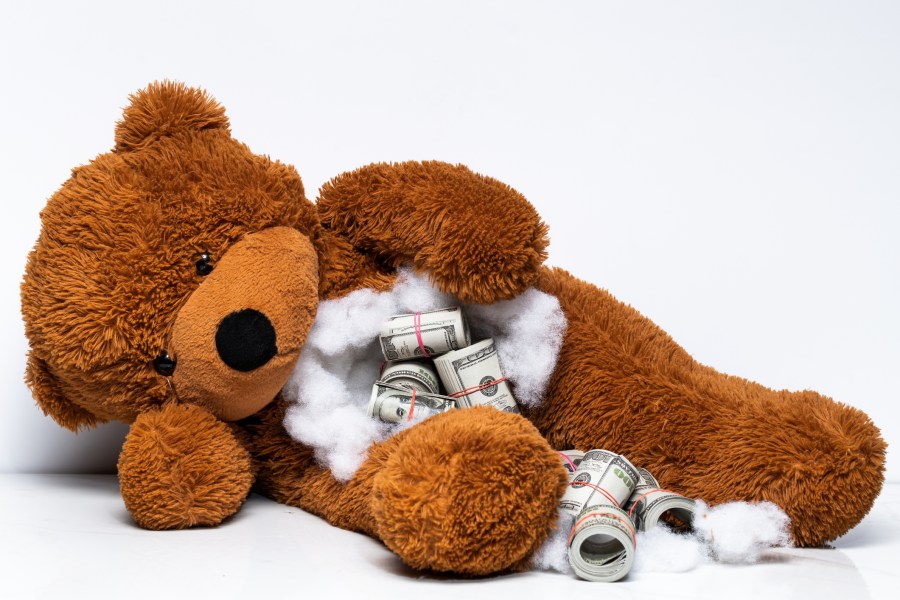 Compared to toys like Beanie Babies, which can be priced into the thousands, what is the average value of a Boyds Bear? Much like other vintage toys, you can find Boyds Bears for a range of prices online and in stores. Rarer bears will go for more money, which we'll hash out in the next section. As of June of 2022, there are over 41,000 results for Boyds Bears on eBay. The current most expensive Boyds Bear on eBay is a sealed 8-inch Plush Blossom Gardenberry, starting at $9,800 for bidding. On the flip side, the cheapest Boyds Bear is an Enesco Ornament listed for bidding that kicks off at just $.01.
The condition can largely affect the price of a Boyds Bear. If a Boyds Bear is sealed in its original packaging, it's worth more than a bear that has been opened. Well-loved Boyds Bears (chipped, dirty or matted) are not likely to turn up very much money, even if they are hard to find. That being said, newer Boyds Bears are not necessarily worth more than older ones. Boyds Bears produced after 2008 (when Enesco bought the company) are not worth nearly as much as those marked under the original brand.
For many people who grew up with Boyds Bears on their mantles or in their bedrooms, the unique figurines hold sentimental value. One YouTube channel, Arlynn's Country Crafts, has a video of her Boyds Bears collection with over 6,700 views and a hundred comments celebrating the figurines. On Instagram, the hashtag #boydsbears has almost 20,000 posts from collectors and fans. On Facebook, a private buy-and-sell group called "The Boyds Bears Collections For Sale" has over 4,000 members. Folks who view the bears through a nostalgic lens may be willing to pay more money for a statue or stuffed toy of sentimental value. Still, you're likely to find Boyds Bears inexpensively sold at garage/estate sales, thrift shops, or online marketplaces.
What Are the Rarest Boyds Bears?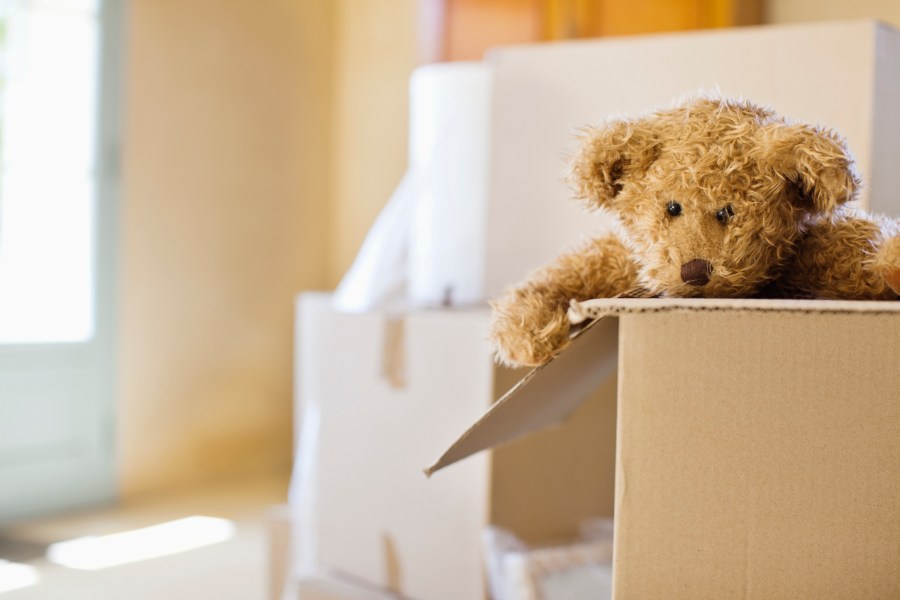 If you want to know how rare any number of Boyds Bears are, there are many collectors' value guides available online. One popular guide, the Boyds Bears and Friends' Collectors Value Guide, includes information about all five of the resin Boyds Bears collections. However, it is from 2001 and doesn't reflect current prices. Still, it can provide some insight into the rarer bears and figurines from the 1990s, many of which have gone up in pricing.
Of the hundreds of Boyds Bears that have been produced, the rarest Boyds Bears are typically those which are part of a limited run or have not been produced in mass quantities. While some Boyds Bears have reached thousands of homes, others were only produced in batches of a dozen or less. For example, the Fleurette Hare was a part of a super limited run. Only six of them were ever produced. As a result, many of these stuffed toys are priced well into the hundreds.
When it comes to resin figurines, the Collectors Value Guide prices these based on collections. From the Bearstone Collection, the rarest Boyds Bear appears to be the "Christmas Bear Elf With List," which was retired in 1994. As of 2001, it was estimated to be priced at over 6,223% over its original value. In the Folkstone Collection, "Ethereal…Angel of Light" is marked as the rarest, which the guide estimated to be worth over 895% of its initial price. The Dollstone Collection's rarest piece is said to be "Jennifer with Priscilla," clocking in at nearly 1,000% of its original pricing.
Ultimately, rarity, condition and sentiment can all factor into the prices of Boyds Bears. Still, they're not quite up there with the staggering cost of rare Beanie Babies. If you've found Boyds Bears lying around your home (including any of the rarer ones), it may be worth holding onto them a little longer as they accrue more value.