Who Were the Original Eagles Band Members?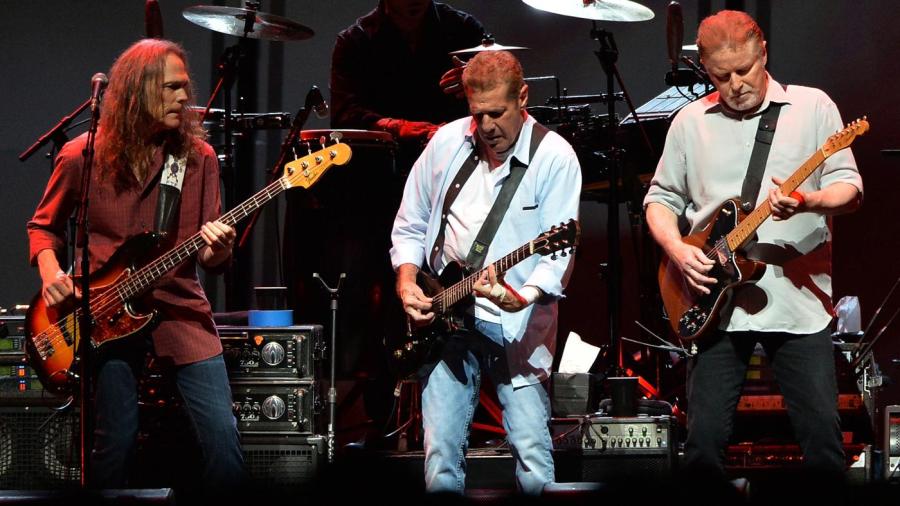 The Eagles' original lineup was Don Henley, Glenn Frey, Randy Meisner and Bernie Leadon. The band formed in 1971 in Southern California. Like many bands of the time, each of the members had multiple specialties: frontman Don Henley was vocalist, guitarist and drummer as needed.
Glenn Frey acted as backup guitar and vocalist as well as keyboardist. Bernie Leadon was primarily an instrumentalist with guitar, banjo and mandolin, while Randy Meisner was solely the bassist. Originally the group had a more country sound with songs like "Take It Easy." Later, they began focusing more on hard rock and the occasional ballad. "Hotel California" and "Desperado" are some of the Eagles' most well-known songs, with "Life in the Fast Lane" as a hard-rock classic.
The band's lineup has changed over the years, with some of the most notable changes being the replacement of Bernie Leadon with Joe Walsh and the replacement of Randy Meisner with Timothy Schmit. After the band broke up in 1980 for the first time, Don Henley and Joe Walsh had their own careers. The band reunited in 1994 with Glenn Frey, Don Henley, Joe Walsh, John Felder and Timothy Schmit. The current lineup is Frey, Henley, Walsh and Schmit.
In early 1971, Linda Ronstadt and John Boylan recruited guitarist/singer Glenn Frey and drummer/singer Don Henley for her band. Henley had moved to Los Angeles from Texas, and Frey had come from Michigan. Then bassist/singer Randy Meisner and guitarist/singer Bernie Leadon joined Ronstadt's group for her summer tour.
After performing for Ronstadt's band, Henley and Frey asked Leadon and Meisner to form a band. The new band then signed with Asylum Records and was named the "Eagles." Geffen and Elliot Roberts initially managed the band till they were replaced by Irving Azoff.
The group's debut album "Eagles" was released on June 1, 1972, and was a great success with three top-40 singles.