All the Weird and Wacky Things Found on Construction Sites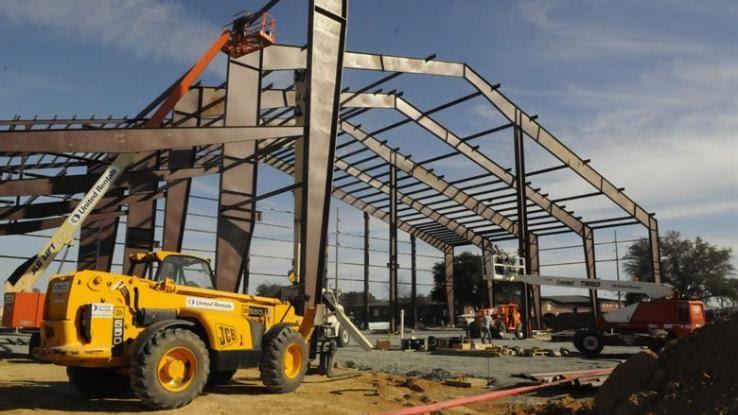 When you spend your days digging holes and breaking down walls, you're bound to stumble across some interesting things. Needless to say, there have been some very wonderful — and very strange — items found at construction sites.
The mishmash of treasures that have been uncovered by workers runs the gamut from awe-inspiring and heartwarming to stomach churning and just plain weird. From a Byzantine church to a giant (live!) snake, the finds are sometimes fascinating, sometimes horrifying. Let's take a look!
Medieval Hospital
You probably expect to find certain things when you're digging up the ground — maybe old stoneware, perhaps, or the remnants of long-forgotten tools. No matter where you're digging, you probably don't expect to run across the foundation of a medieval hospital.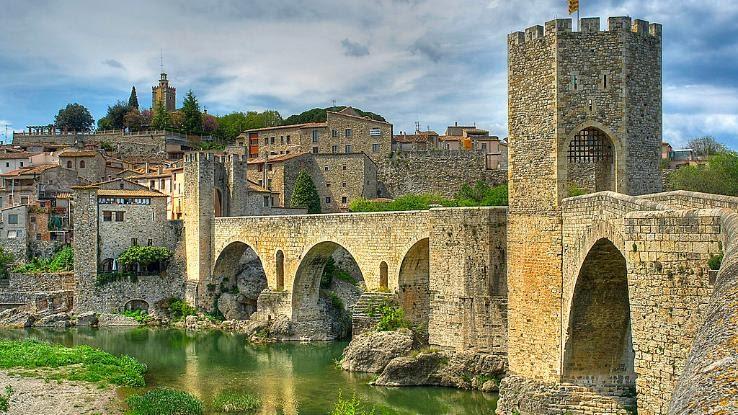 That's exactly what happened in 2013 when Spanish construction crews began excavating a tract of land to build a new Apple Store in Madrid. A little research revealed that the foundation dated all the way back to the 15th century, when the hospital was used to treat victims of the bubonic plague. It continued to be used for centuries but was torn down in the 1850s.
Lost Temple of Pharaoh Ptolemy IV
Egypt was home to one of the most prolific ancient civilizations, so it only makes sense that people are still finding treasure there on a fairly regular basis. Some finds are so amazing and historically significant that they leave the world staring in awe.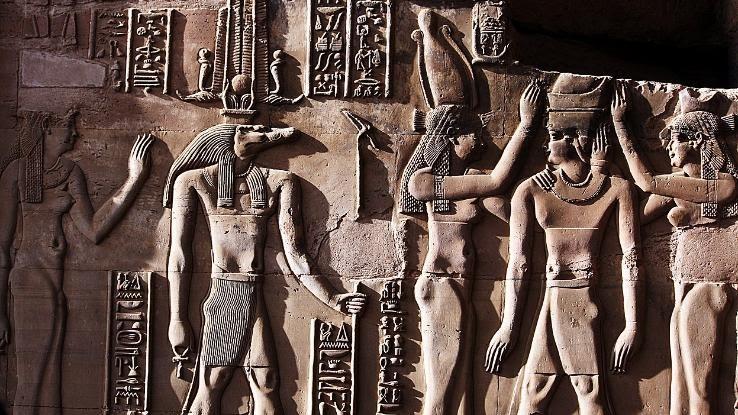 As an example, in September 2019, workers who were drilling a new sewage drain in northern Sohag in Egypt uncovered the 2,200-year-old, long-lost temple of Pharaoh Ptolemy IV. Imagine the workers' surprise when they discovered several limestone walls with inscriptions, one of which was Ptolemy IV's name!
African Burial Ground (in Manhattan)
You would obviously expect to find an African burial ground in Africa, but where would you not expect to find one? Downtown Manhattan, perhaps? In 1991, excavation began in what is now Chinatown for a new federal building. When they broke ground, the workers found a 17th-century burial ground!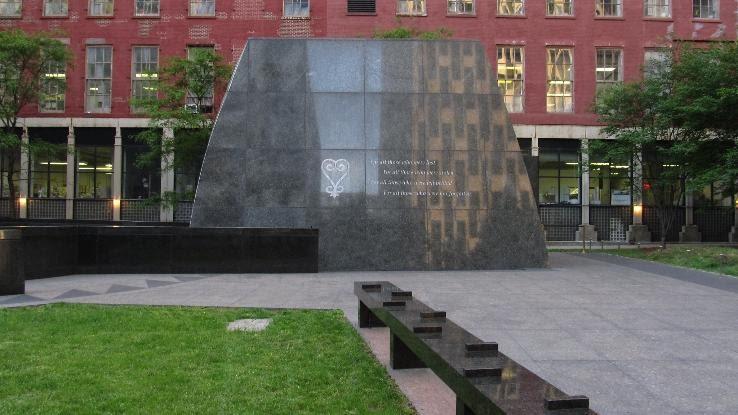 The site was used by African slaves in what was then the Dutch colony of New Amsterdam between the 1690s and the 1790s. Today, it sits between Broadway and Centre Street, near Thomas Paine Park. Obviously, construction was halted, and the site is now a historic landmark.
Famous Drug Lord's Secret Safe
Unless you've been living under a rock, you've heard of Colombian drug kingpin Pablo Escobar. As head of the Medellin Cartel, he was arguably the world's most powerful drug trafficker during his time. In 1992, Escobar was killed in a shootout with Colombian officials.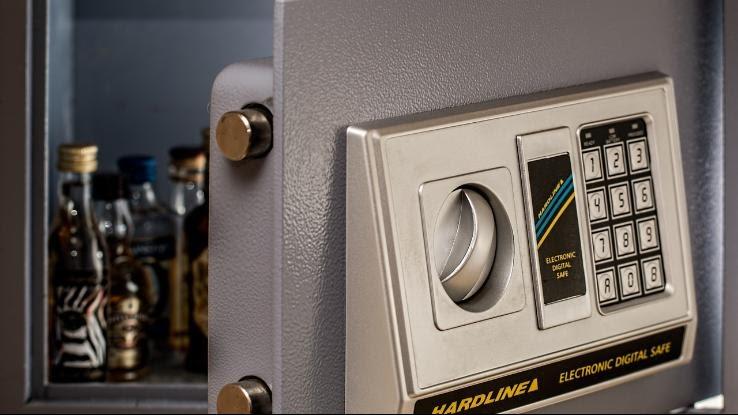 Years later, when a new owner purchased Escobar's famous Miami Beach house, he found something quite interesting. During the process of tearing down the residence to rebuild, the demolition crew found the drug lord's long-lost safe. The contents have never been revealed, but many speculate that it held a large amount of cocaine.
33-Foot Anaconda
Few people enjoy snakes — most find them creepy, scary or downright gross — and even those who do like them don't want to be surprised by a massive reptile when they least expect it. Unfortunately, that's exactly what happened to one unsuspecting Brazilian construction crew back in 2016.
After blowing up a cave in preparation for work on the Belo Monte Dam, workers were more than a little surprised when a gigantic, 33-foot-long, 881-pound anaconda emerged from the hole. Sadly, it seems the animal was either hurt by the explosion or by the workers, as it died shortly after emerging.
1,300 Pounds of Ancient Roman Coins
Be honest — every time you walk down the beach, you dream of finding some ancient pirate booty washed up on shore so you can retire in paradise. One lucky construction crew got to experience that dream when they uncovered roughly 1,300 pounds of bronze and silver coins on a job site back in 2016.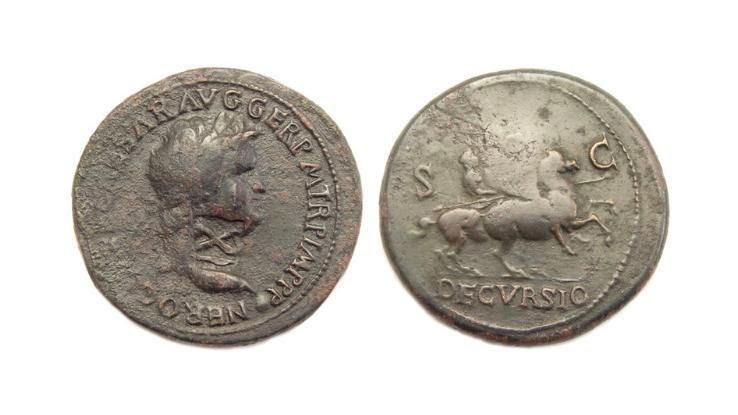 The treasure, which actually belonged to ancient Romans, not pirates (even cooler!), dates back as far as the fourth century, and experts say the value is "incalculable." Amazingly, the coins were only buried about 3 feet underground and are thought to have never been used.
18th-Century Cemetery
What's weirder — digging up part of your backyard and finding human remains by surprise or expecting to find human remains and calling experts in advance? No details on where he got his hunch, but back in 2011, Vincent Marcello suspected he would find bodies when he decided to install a new pool.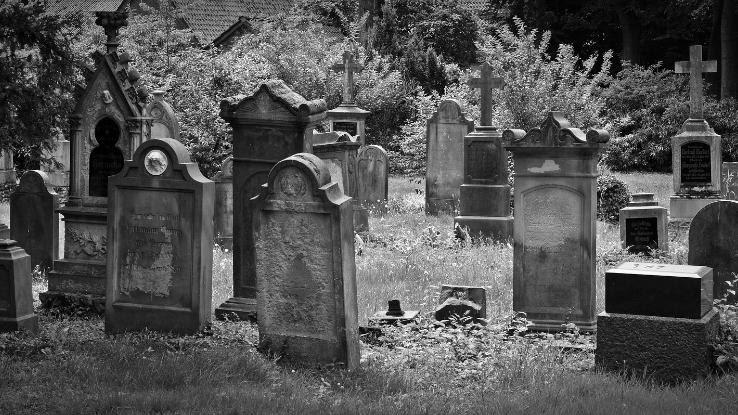 Shockingly — well, for everyone but Vincent — workers did find human remains when they began excavation: 15 wooden coffins, to be exact. The remains were carefully removed and sent to Louisiana State University to be studied and properly interred. Apparently, the authorities didn't think Marcello's intuition was strange at all.
Roughly Two Dozen Coffins
When human remains pop up right in the middle of a big city, it's often cause for alarm. Back in 2017, when construction crews in a highly populated area of Philadelphia unearthed dozens of fully intact bodies, residents weren't all that surprised.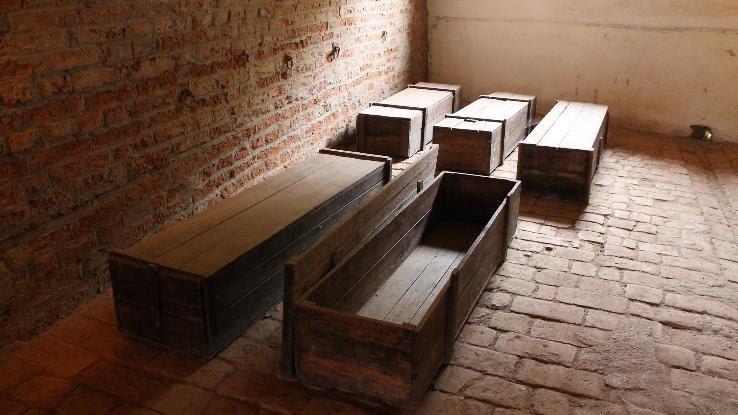 As it turns out, many experts believe the nearby Betsy Ross House sits on an old burial ground for a Baptist Church. Although the remains were supposedly relocated years ago, the discovery made it obvious that more than a few graves were missed. Today, the bodies permanently rest at the historic Mount Moriah Cemetery in nearby Yeadon.
Ancient Church
When Muslim general Amr ibn al-As conquered Gaza in Palestine in 637 C.E., most residents adopted Islam as their new religion and abandoned their Christian roots. As a result, most of the old churches were abandoned and eventually forgotten and left to crumble and rot.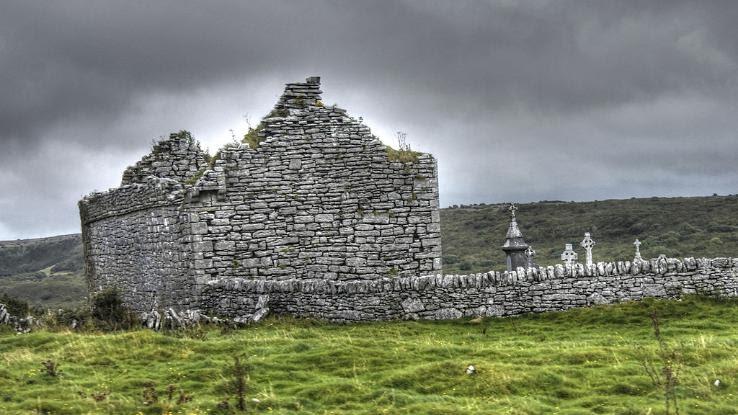 Amazingly, one of those ancient churches survived (in part) and was found by a construction crew in 2016. Relics included marble columns imported from Greece roughly 1,500 years ago and other priceless antiquities. Unfortunately, the government wasn't interested in preserving a Christian site and essentially plowed straight through the remains.
Young Girl's Casket
Unfortunately, the things construction workers find aren't always amazing or beautiful or fun. Sometimes, they are downright sad, like when contractors working on a home renovation in San Francisco found a child-sized casket. Sadly, finding coffins happens fairly often in the area.
The home was located on the site of the old Odd Fellows Cemetery, which had been moved to a different location back in the 1930s. Apparently, however, not everything was relocated as it should have been, resulting in 120-year old caskets popping up during residential construction on a fairly regular basis.
12th-Century Mansion
At the start of the 12th century, Henry I was crowned King of England. Throughout his reign — and those after his — meticulous records were kept of large estates and land deeds. So, imagine the confusion when construction workers discovered a 12th-century mansion in 2013 that seemingly belonged to no one.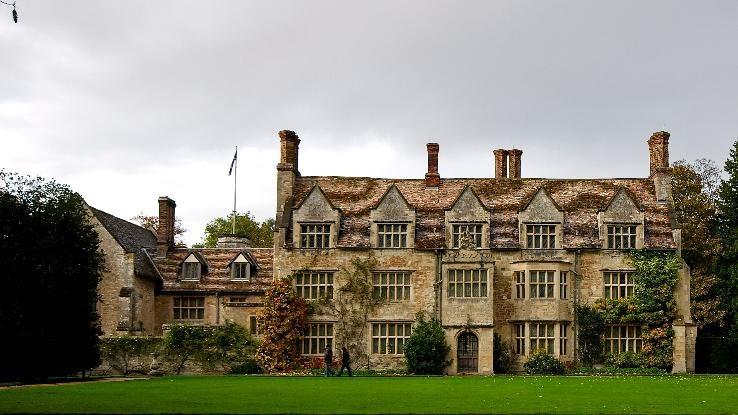 Despite the lack of paperwork, the estate appeared to have some ties to the Glastonbury Abbey. A tile fragment with a knight painted on it solidified that connection. Because the site could have historical significance, archaeologists uncovered the artifacts and moved them to the Museum of Somerset for study and preservation.
Unexploded World War II-Era Bomb
According to experts, it's likely that thousands of unexploded World War II bombs remain scattered throughout Germany and the surrounding areas. It's so bad, in fact, that before any new construction can begin in Germany, the ground must be certified as cleared of unexploded ordnance.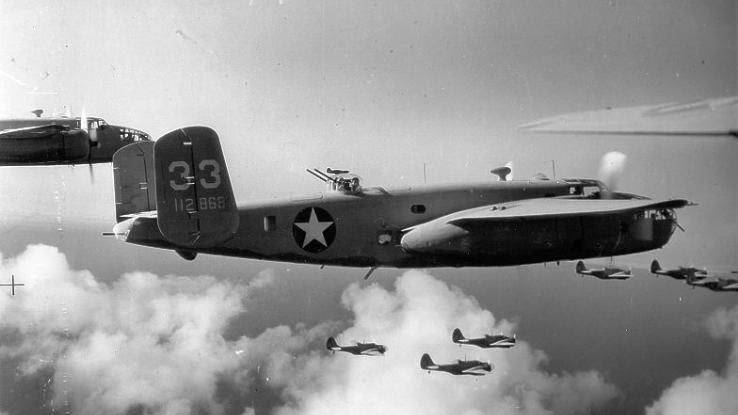 Apparently, officials in Bavaria didn't quite do their job back in 2016, as construction workers uncovered a massive 4,000-pound RAF bomb on their site. The discovery wasn't just dangerous for the workers. It forced the evacuation of 54,000 local residents — the largest evacuation since the war.
Mummified Toddler
Not all the finds on this list happened within recent history. This discovery goes back to 1850, when a Parisian couple who was having work done on their apartment made a gruesome discovery. During the renovation, a wall was removed — and a mummified baby fell out!
At first, authorities believed the couple might have killed the child themselves, but experts were able to determine the body had been there for quite some time. No determination was ever made about who the child was, how she died or how she ended up inside the wall.
Centuries-Old Mass Burial Site
During the Spanish influenza epidemic, people were dying so quickly and in such great numbers that it was common for them to be buried in mass graves in fields with no markers. One unlucky construction worker in Schuylkill County, Pennsylvania, stumbled upon just this type of site in 2015.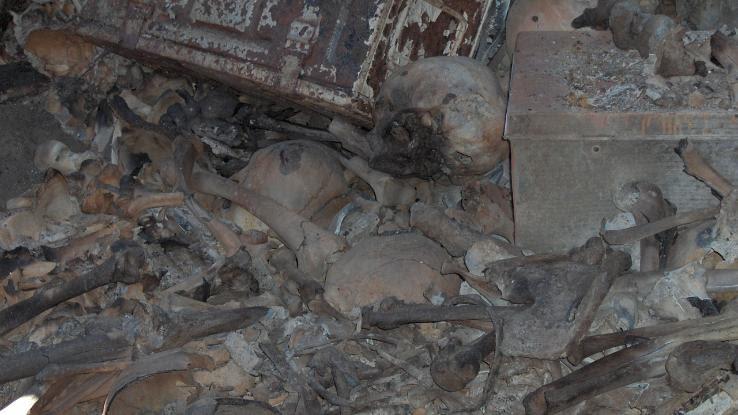 The mass burial site is located along Route 61 and is estimated to be about 97 years old. The remains are believed to belong to victims of the Spanish flu epidemic, which killed nearly 1,600 locals in just one month in 1918. A proper burial was later carried out by local officials.
43 Dinosaur Eggs
Finding just one dinosaur egg would make you feel like one of the luckiest people on Earth. Can you imagine finding 43 dinosaur eggs? A group of construction workers repairing a road in the Chinese city of Heyuan did just that in 2015 when they spotted some large stone-like items in a ditch.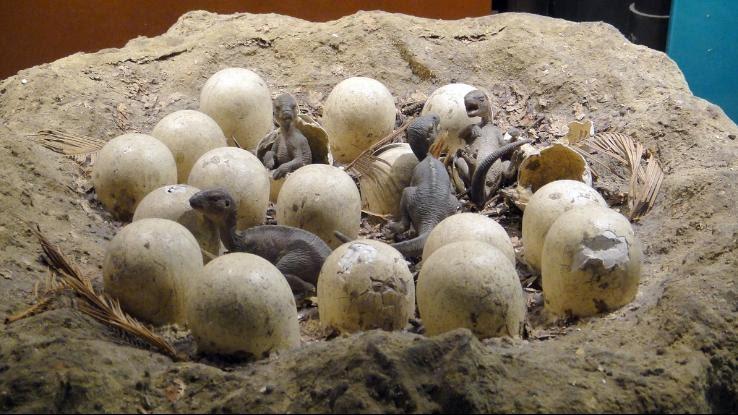 The area is actually a hotbed of dinosaur fossils, with countless eggs being discovered in recent years. So far, they've found more than 17,000! Out of the construction workers' batch, 19 eggs were fully intact and sent for testing to determine the type of dinosaur contained in the eggs.
1894 Time Capsule
Creating a time capsule can be a fun weekend activity. Children often put them together in elementary school as an entertaining class project. Most people never expect that anyone will actually find their treasures someday — but wouldn't it be fun if they did?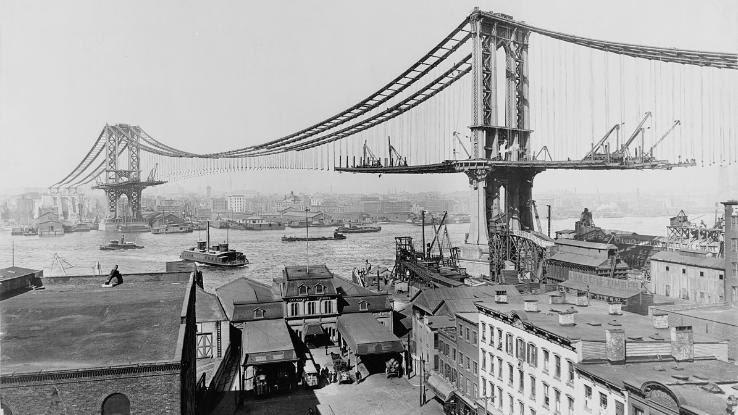 The owner hasn't been determined, but a 121-year-old time capsule was discovered by construction workers when they were completing some bridge work back in 2015. The contents inside the metal box included a bottle of whiskey, a newspaper, a scroll and various other items. The theory is that it was placed inside the bridge when it was originally constructed.
Viking Burial Pit
Vikings lived tough lives, full of hardship and violence. It's not surprising that many of them died in battle, and those deaths generally led to mass burial sites located all around the world. What would be a surprise is to find one of those mass burial sites during a routine task of modern life.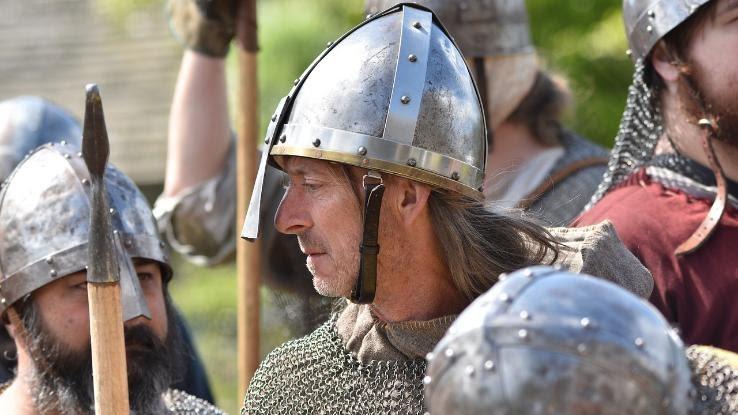 In 2010, construction workers repairing a road in Dorset, U.K., located a burial pit with more than 50 executed Vikings resting inside. Bodies were thrown on one side, and skulls were thrown on the other. It's not clear what happened to them, but the ending was clearly unpleasant.
Gold and Silver Walls of a Mosque
Pretty much everyone who buys an old house hopes to find secret treasure tucked inside the walls or priceless artwork hidden in the attic. Of course, most people don't find anything besides rusty cast-offs in the attic or cellar. Giuseppe Cadili and Valeria Giarrusso of Palermo, Italy, really lucked out with their old property.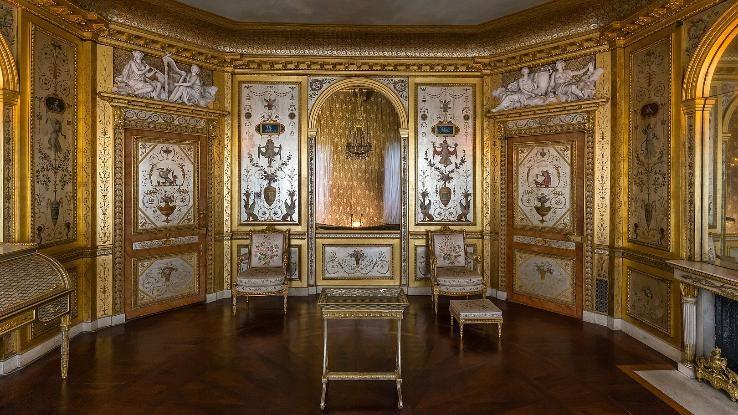 When they decided to knock down some walls to make a room larger, they noticed something odd. Some of the walls looked wet. After scrubbing down the room, they found that it wasn't moisture but ornate gold and silver paint covering each of the walls. The room turned out to be a former in-home mosque!
American Revolution-Era Warship
Workers in Alexandria, Virginia, thought they were making way for a new 250-room waterfront hotel. What they were really doing was unearthing a nearly 300-year-old warehouse. Located just 8 feet underground, the fully intact foundation was believed to be part of the city's first public building.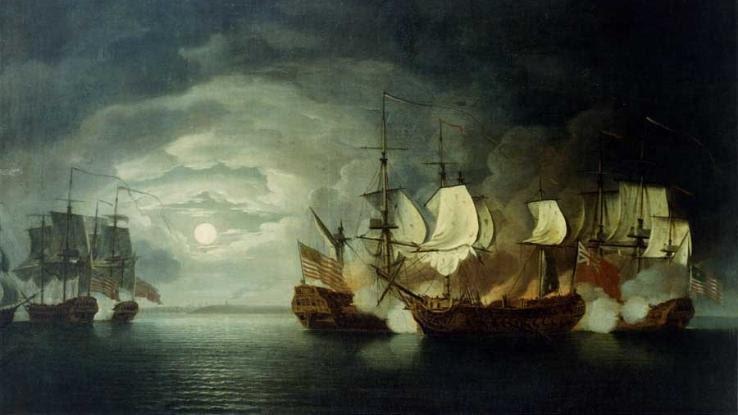 Two months later, the same crew made another surprising discovery when they dug up a 50-foot-long warship believed to have been used around the time of the American Revolution. Archaeologists have now found three ships in total in the area, and they believe all of them were buried intentionally. What an undertaking!
Decades-Old Letter to Santa
In December 1943, the world was torn apart by war and gripped by fear. At the height of that conflict, one little boy took the time to write to Santa and place the letter carefully in his chimney. In part, it read, "Please can you send me a drum box of chalks . . . and any little toys you have to spare."
About 72 years later, that letter was found still inside the chimney when contractor Lewis Shaw began demolition on the old house. Miraculously, Shaw was able to track the author down and reunite him with his note with the help of Facebook.
1,500-Year-Old Byzantine Church
In 2015, Israeli construction workers were performing routine maintenance on a road near Jerusalem when they made an amazing discovery: the remains of a 1,500-year-old Byzantine church. A priceless piece of history, the main building had a white marble floor and a cruciform-shaped baptistery.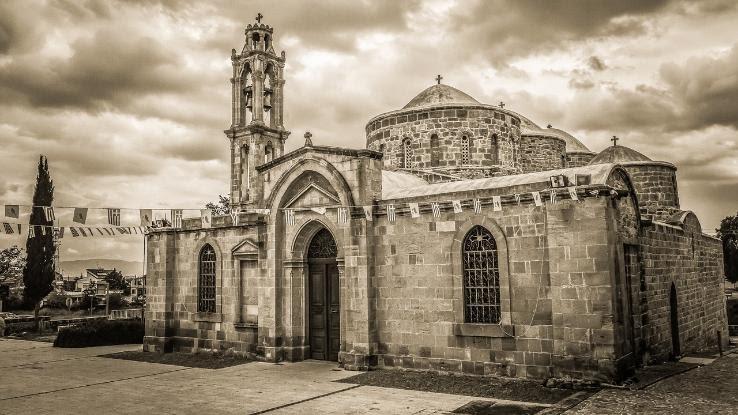 Along with the building itself, dozens of smaller items were discovered and saved from possible destruction. The artifacts included glass jars, mother of pearl shells, pieces of marble and several oil lamps. Netivei Israel, a national transportation infrastructure company, vowed to preserve the entire site for people to enjoy.
60,000-Year-Old Woolly Mammoth Tusk
As far as fossils go, it seems like woolly mammoth parts are fairly easy to come by these days. Still, you never expect to find one right where you live. When workers began demolition on a residential building in Seattle, they found a single, fossilized mammoth tusk directly beneath the foundation.
AMLI, the residential company that owns the building and land, invited paleontologists to come inspect the unique find before they started demolition. The tusk, which measured more than 8 feet long, was determined to be roughly 60,000 years old. It now resides at the Burke Museum of Natural History and Culture.
4-Million-Year-Old Whale Fossils
Over many millennia, the shapes and sizes of the continents have drastically changed. Some land masses that used to be connected are now thousands of miles apart. Some that used to be thousands of miles apart are now connected. Similarly, some land that used to be underwater is now above.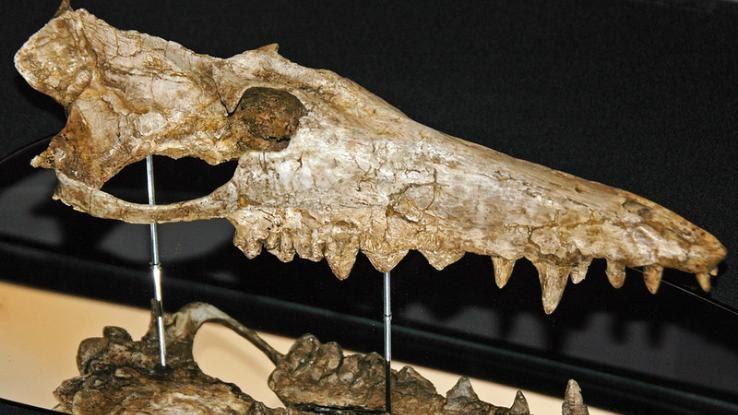 Such is the case with Scotts Valley, near Santa Cruz. Although it is now about 6 miles away from the Pacific Ocean, the area used to be covered with water. When construction crews began working on new homes in 2015, they uncovered ancient whale fossils that were roughly 4 million years old.
1800-Year-Old Sarcophagus
Israel is such an ancient country that relics and artifacts pop up all the time. Some, however, are more surprising than others. An 1,800-year-old, two-ton sarcophagus found by construction workers at a building site in 2015 is a great example.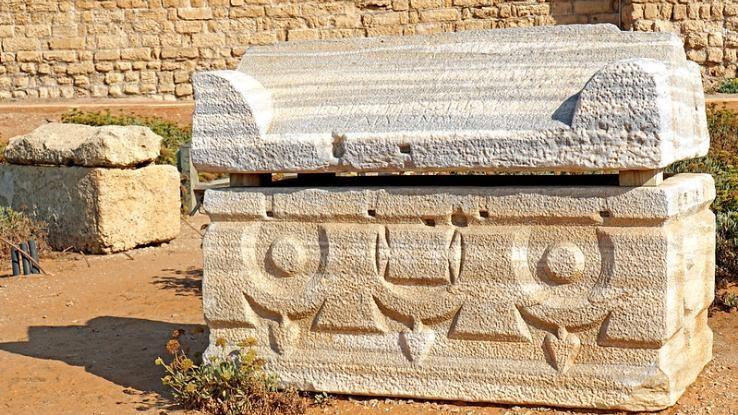 After the workers uncovered the sarcophagus, they initially tried to hide it behind a few boards and some metal sheets — possibly because it suffered so much damage when they used a tractor to pull it out of the ground. Authorities found out about the coffin from an anonymous tip, and legal action was taken against the workers.
1957 Time Capsule at MIT
This is the second time capsule to make it onto our list, although it was found in a completely different manner and was roughly 60 years younger than the first. In 2015, workers unearthed a 1957 time capsule buried between two buildings at MIT during an excavation.
The capsule had been buried there by a group of students decades earlier to commemorate a newly constructed building. The contents included scientific papers, coins and a mug from the class of 1957, which was fairly sentimental for a group of scientists. School officials indicated at least eight other time capsules are known to be buried on campus.
Original Superman Comic
For comic book collectors, finding an original, mint condition old publication is a dream come true. Now, imagine finding two. Minnesota contractor David Gonzalez found the first Superman comic in mint condition while doing renovations on a 1938 home he owned. The comic sold for $175,000 at auction.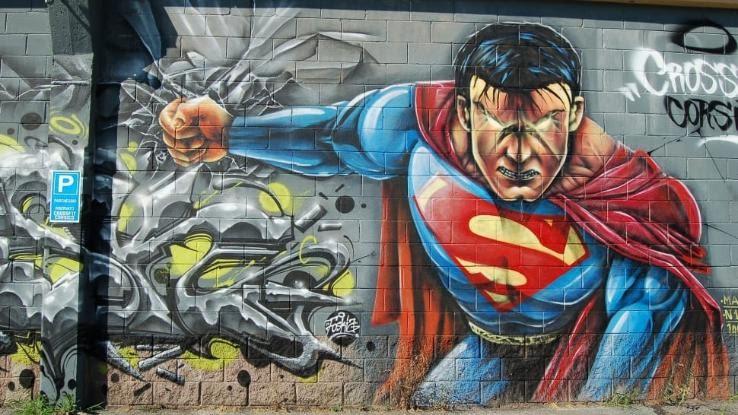 Just months later, he found a copy of Superman #4 from 1940 inside the walls of the same house. Although it wasn't as rare as his first find, the second comic was estimated to be worth between $500 and $5,000. Some people have all the luck!
700-Year-Old Mummy
Dead bodies can pop up in the weirdest of places, as evidenced by all the mummies and mass burial sites on this list. Now, we have another one for you! In 2011, a construction crew working in the Jiangsu Province of eastern China found a mummified woman buried under a road.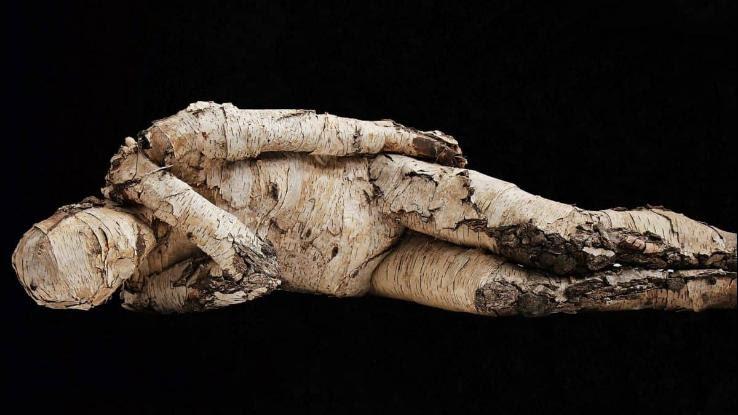 The workers described her as being submerged in a "brown liquid," which may account for her amazing level of preservation. The woman's silk robes, slippers and jewelry were all intact, as were her hair and eyebrows. She is believed to be about 700 years old.
Ancient Mayan Ball Court
Mexico's Yucatan Peninsula is known for being the home of Tulum, a rare example of seaside Mayan ruins. Despite that proximity, experts were surprised when construction workers uncovered other ancient historical ruins during the construction of a housing project in 2006.
Found under the construction site, the ruins were soon determined to be a Mayan ball court that was at least 2,500 years old. An important part of Mayan religion, the court measured roughly 82 feet long and 15 feet wide. The site was ultimately preserved and saved from destruction.
200,000-Year-Old Ice Age Fossils
In 2015, San Diego contractor Cornerstone Communities was working on a new 636-unit subdivision in Carlsbad, California, when they discovered dozens of Pleistocene (a.k.a. Ice Age) fossils buried in the lot. The collection of fossils included the skull of a giant bison, woolly mammoth bones and an assortment of horse and turtle parts.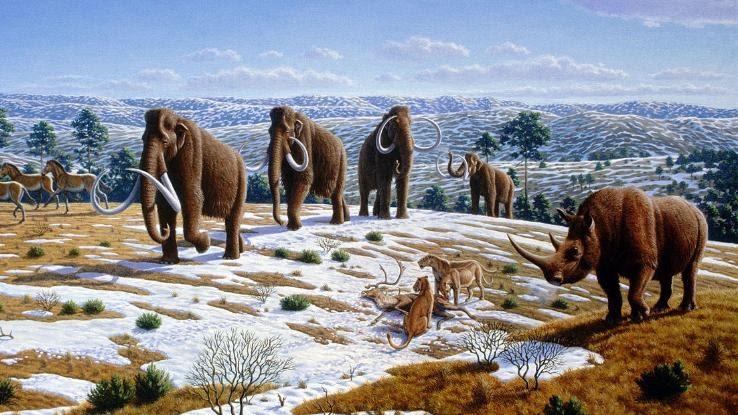 Tom Demere, curator of paleontology at the San Diego Museum of Natural History, said the fossils were roughly 200,000 to 500,000 years old. The find wasn't all that unique for the area, as woolly mammoth fossils have popped up in San Diego in the past.
121-Year-Old Bottle of Whiskey
You know what they say about whiskey — the older, the better! Of course, it's also true that the older the bottle, the higher the price. So, we have to wonder…what's the going rate for a 121-year-old vintage these days? Some lucky workers may soon find out.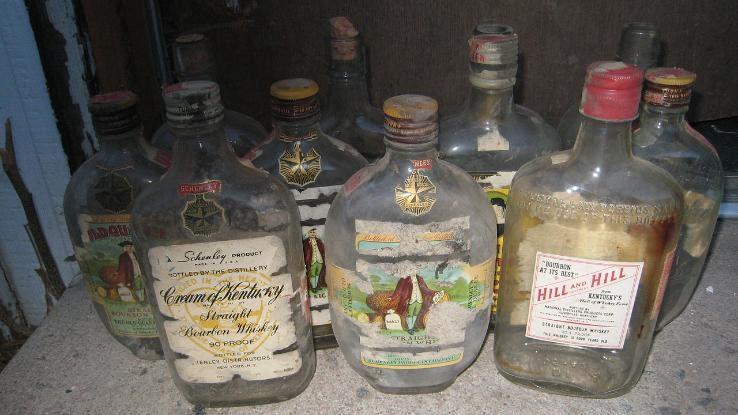 Construction crews working on the Ruthven Bridge in Kingussie, Scotland, dug up a metal box — roughly the size of a shoebox — believed to be from the 1890s. It contained a newspaper from September 1894, a paper scroll and what experts believe is a bottle of whiskey. No word on if anyone tried to drink it.